If you're also an avid reader, chances are you've often ended up in libraries back then. Certainly, since the inception of technological advancement, things have observed a major shift. Almost every sector is under an impression of these marvellous changes. Gone are the days when you need to buy a hard copy of every book you wish to read. Libraries are replaced by apps and books are replaced by e-books. Expanding the roots in the same direction, CINE-BOOKS have promised to advance your experiences in reading one step ahead.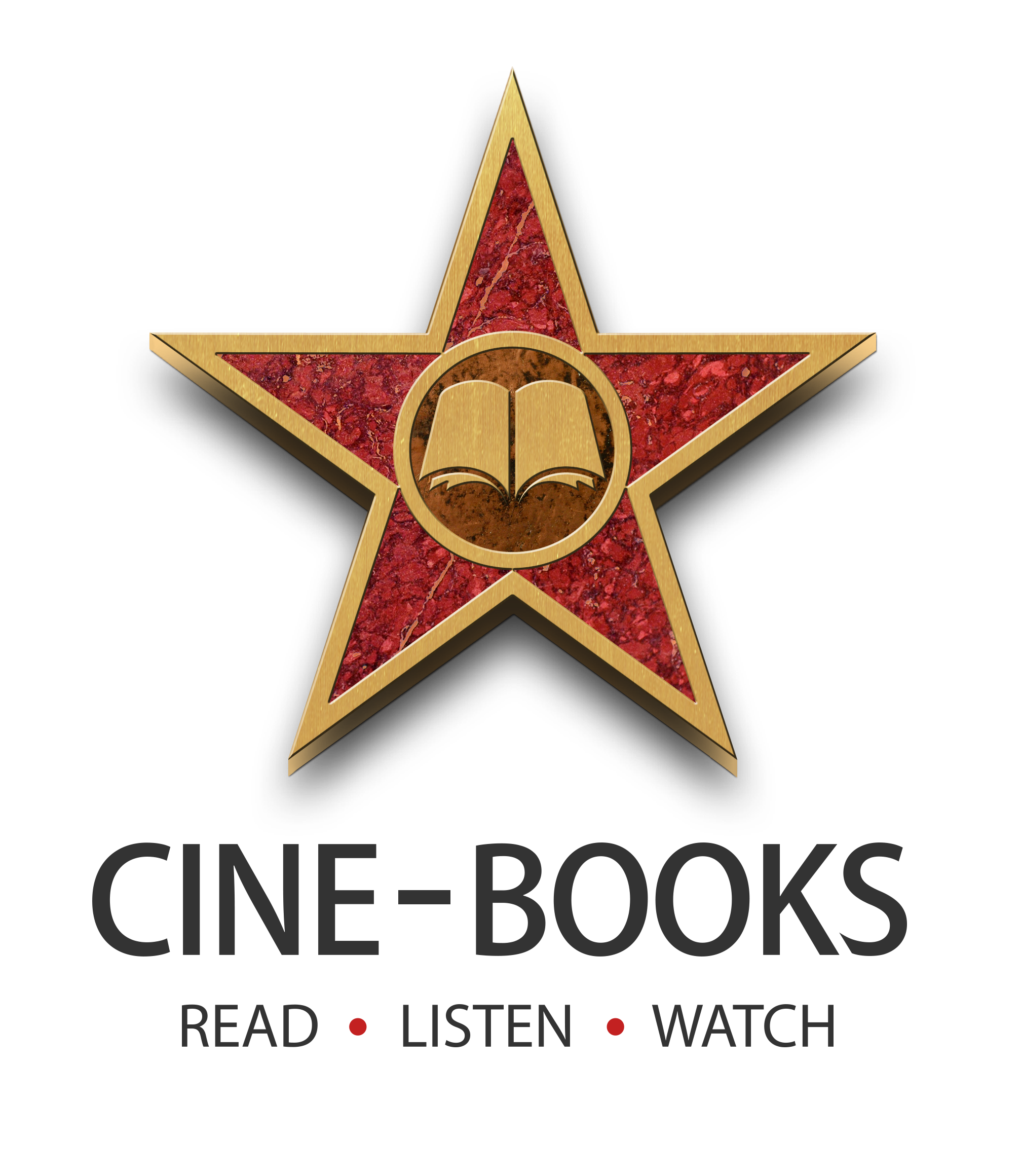 App is only available to Android Tablet and iPad
"CINE-BOOKS: read, listen to and watch books" is a magnificent initiative to bring a unique environment of reading. This iPad, Android and Kindle supported app is the result of an 'out of the box' idea of merging books with movies. It is win-win news for all the book lovers and movie buffs. Care to know how? But before that here is a snap from the app ( Book : THE GIFT OF THE MAGI )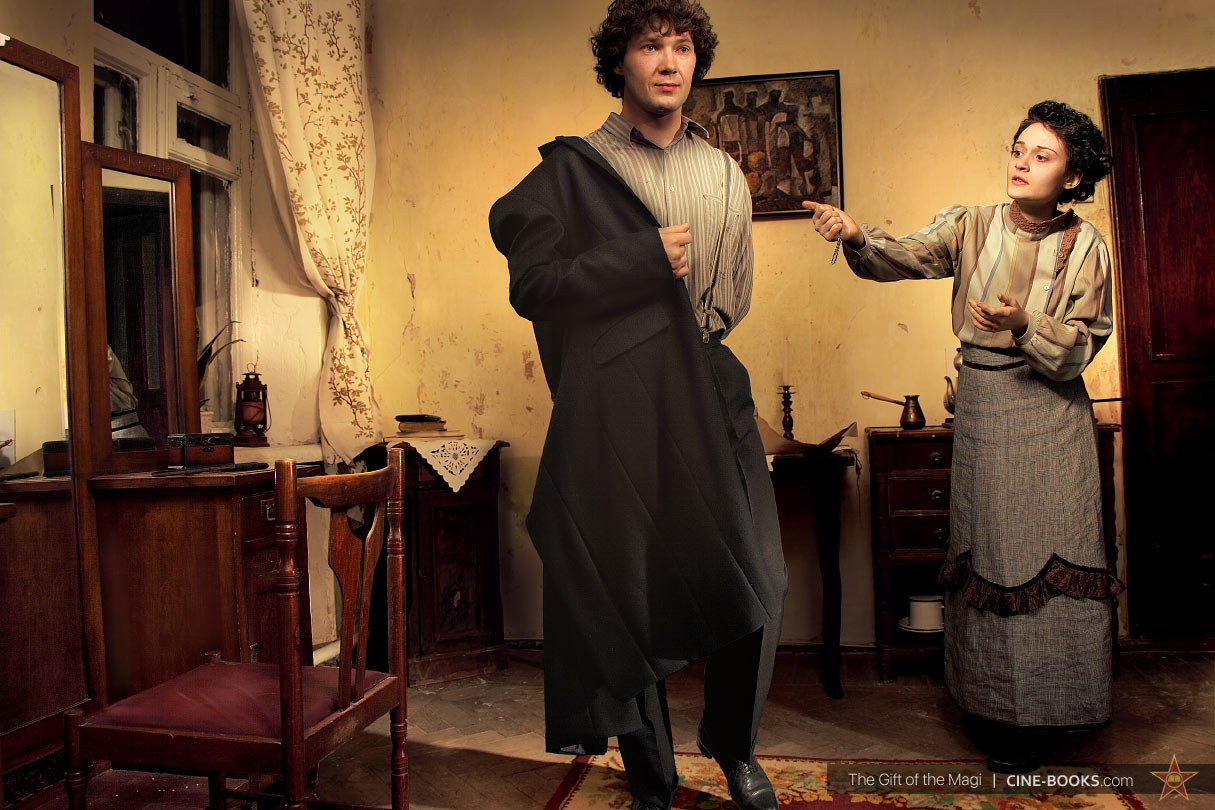 We must admit that majority of people are into movies more than they are into books. Why? The query is extremely simple. The reason is visual animation tends to attract us more than just ordinary reading. However, this simple easy-to-go application is developed to take care of all your visual aspects. One can not only read and make most of its authentic collection of books but can even watch and listen to the whole book in a visual format. Yes, just like a movie!
Solely, the idea itself excites any reader to have a look for at least once!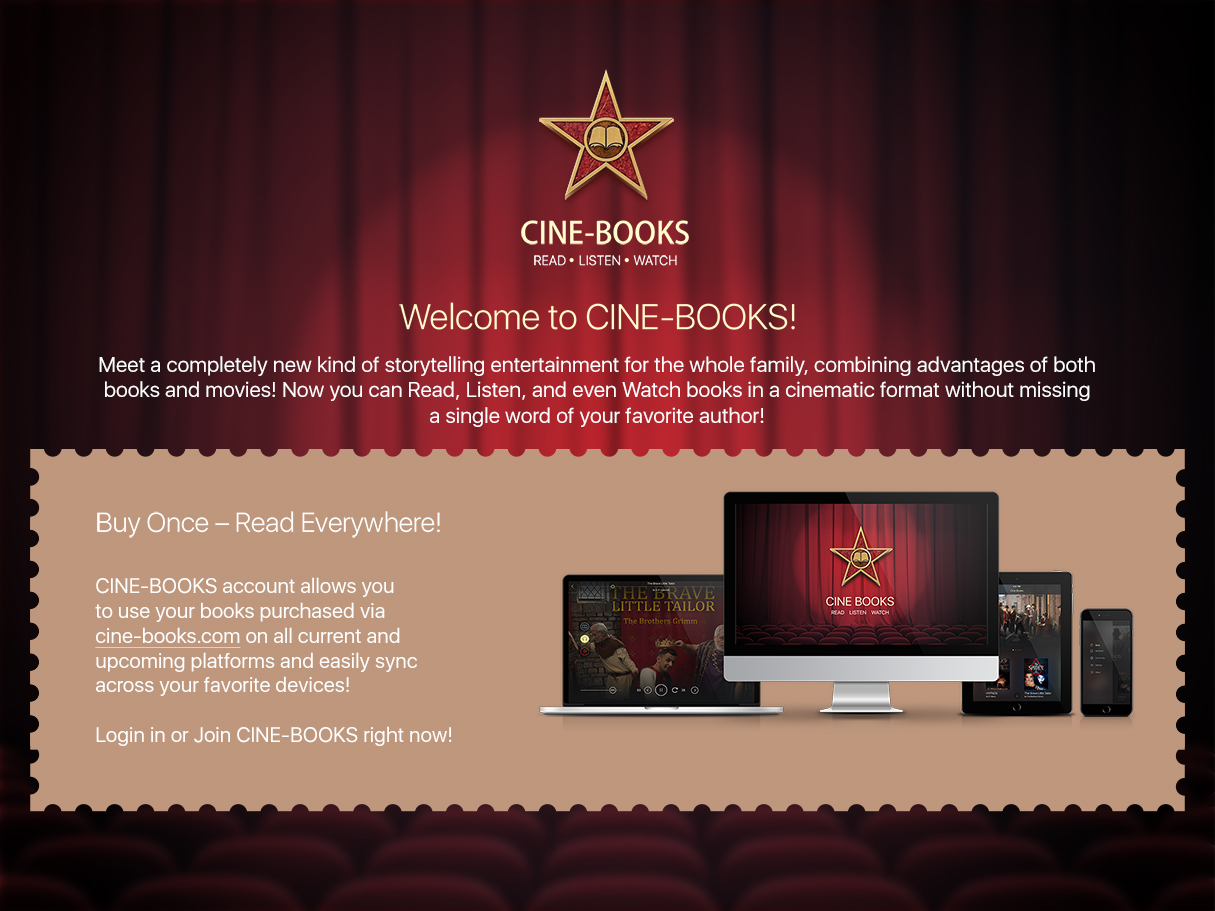 One can make use of most of its features into three major forms:
1. READ
You may call it a usual reading, but it differs with those of eBooks. CINE-BOOKS have a library of highly visualized books, making most of the animation techniques. One can never underestimate the power of animation. Ideal, Fun, and learning – all the three aspects in people love. Whether it is your 10-year-old kid who wishes to read or your grandmother fond of reading, its vulnerable design goes with all age groups of a family.
Additionally, unlike any other ordinary eBook, it pays close attention to the details with full visual illustration.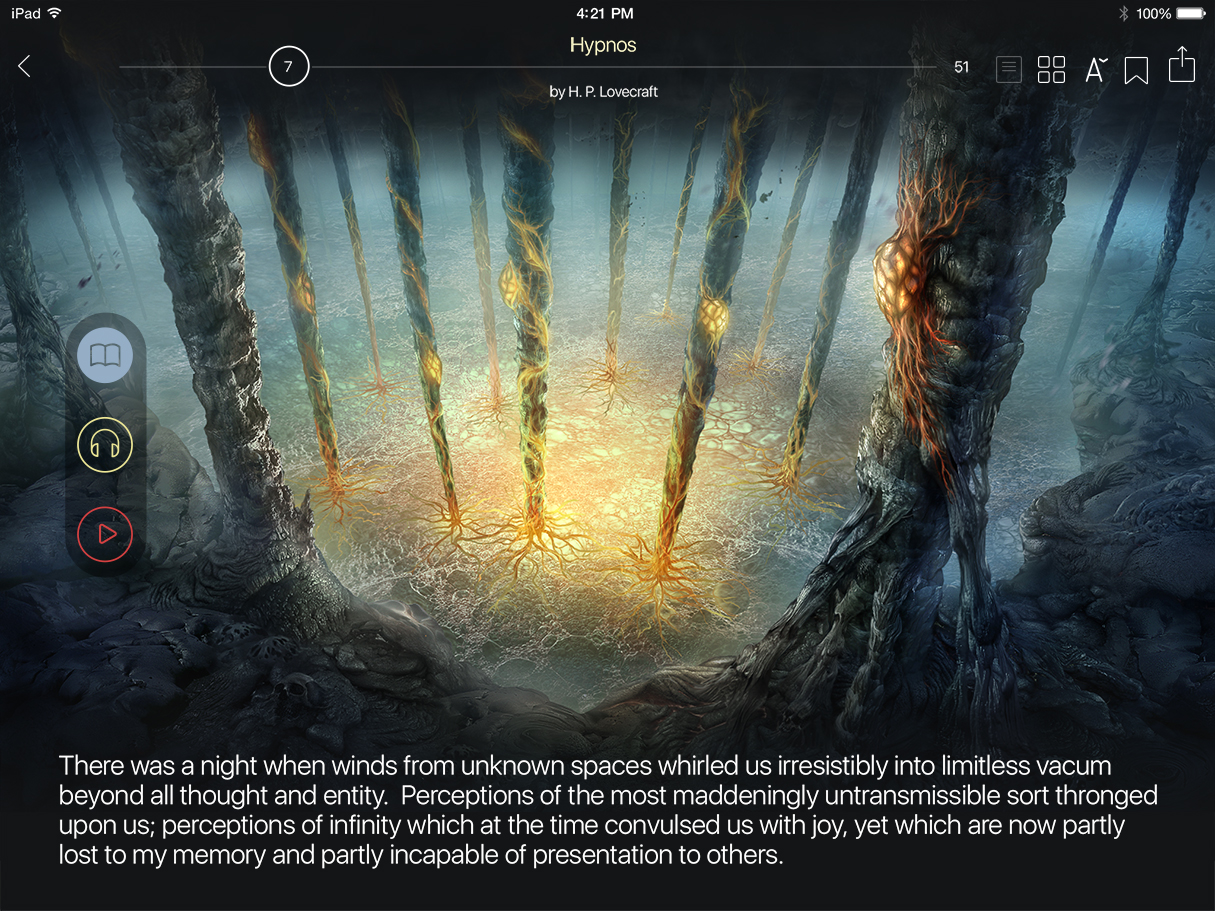 2. LISTEN
What if you don't really wish to bother your eyes and still want to read? It has got this amazing feature of narrating you the full eBooks without missing on a single fact. This beautiful electronic voice pops up narrating the story just the way you would have narrated it to your loved ones, soft and melodious. These audio books are not only excellent in quality storytelling but also involve quite a few musical inserts in between. This extraordinary feature takes you to time, where you are not only just reading but actually living it.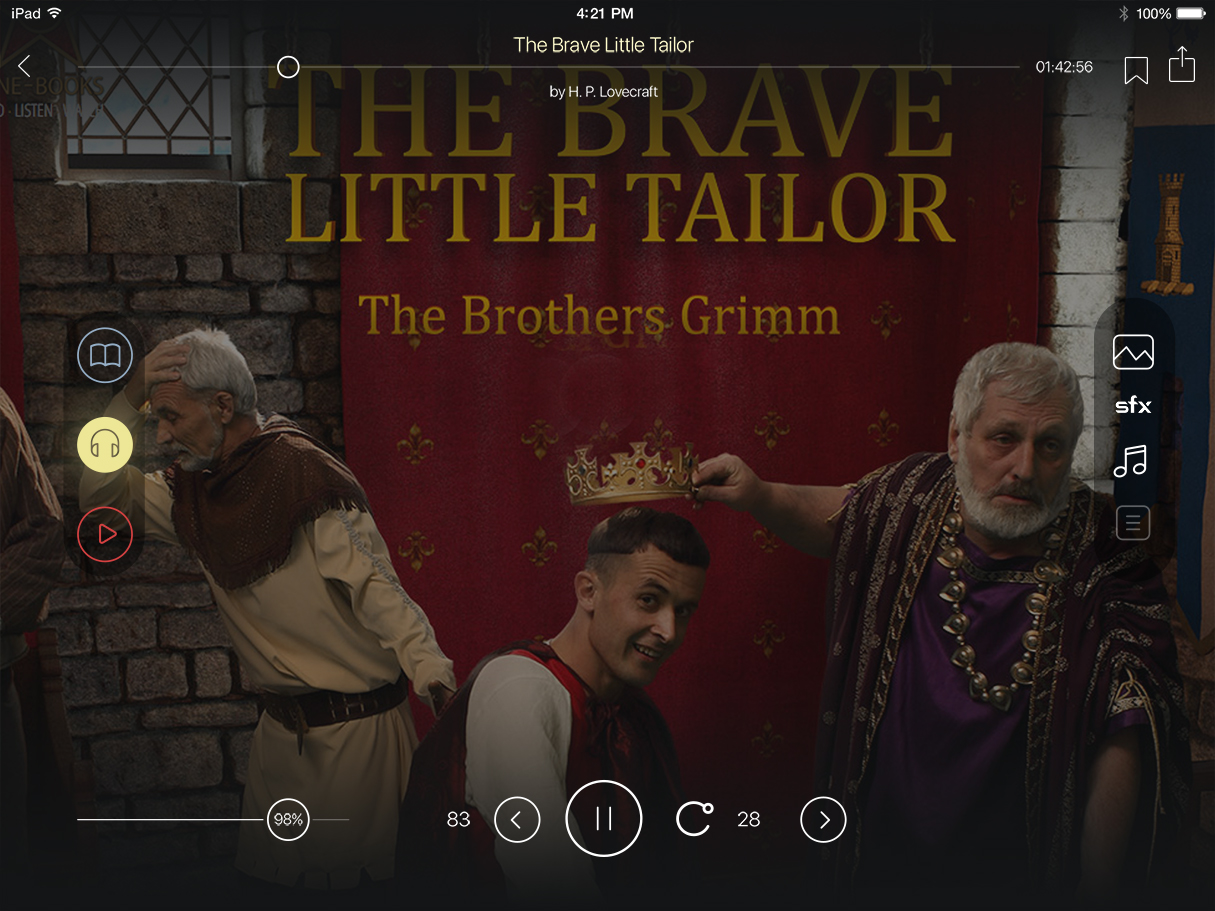 3. WATCH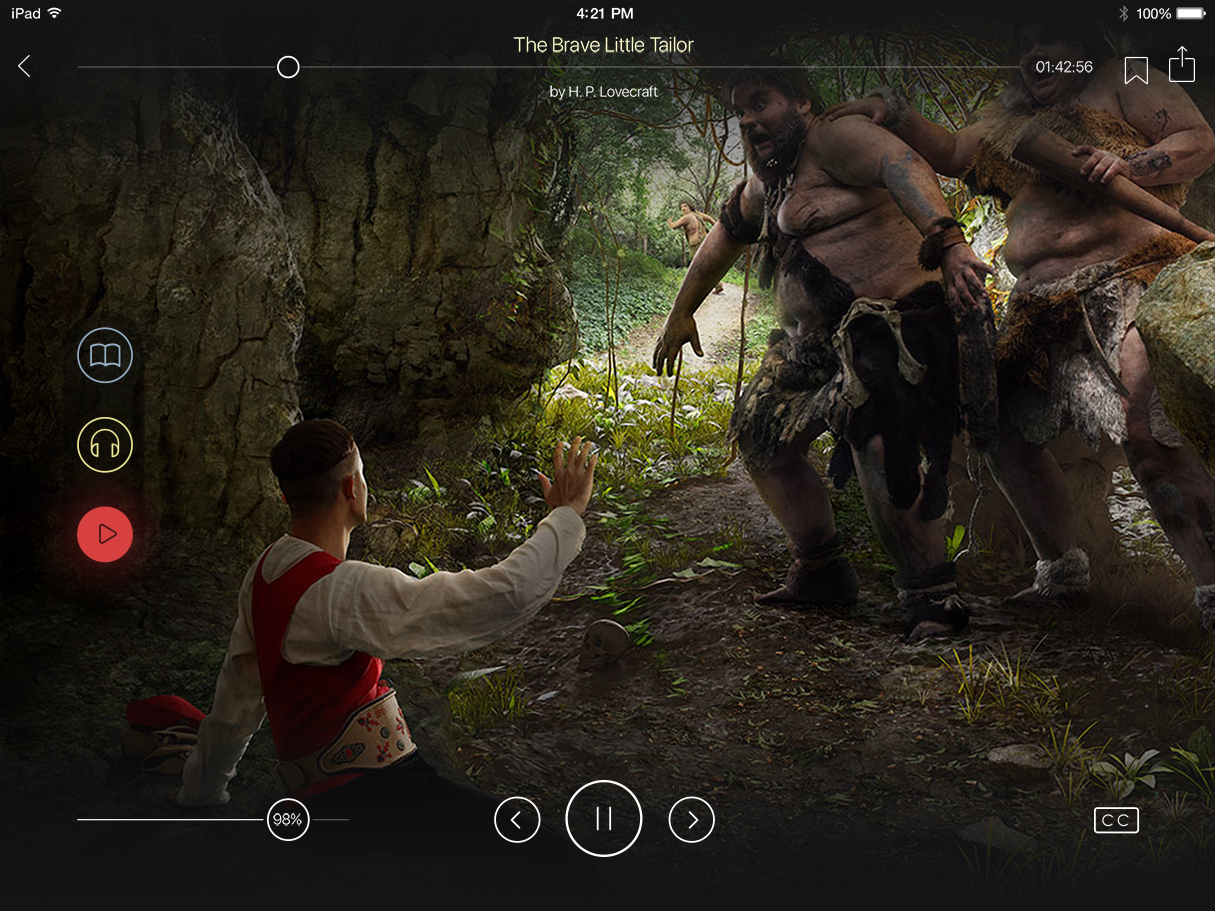 Coming to the extreme fun part, CINE-BOOKS allows you to watch the whole book as a movie with specialized characters for every story. These animated characters put life in each of the stories they play, along with high-quality effects on your device. All these cinematic views are extremely vibrant, innovative and easy to grasp.
Also, you can switch between any of these modes in between without losing the track of book.
Clearly, adopting these new techniques would gather interest in any soul for reading more. Moving on the major question regarding how much this so far friendly app 'CINE-BOOKS' has to offer, let us dig more into the library part.
CINE-BOOKS LIBRARY
They started from creation of classical fiction collection based on the bestselling books, but now they are working on creation of contemporary fiction collection gathering the bestselling authors of nowadays.
As stated above, the sole intentions of CINE-BOOKS'S developers are to preserve the authentic collection of bestselling books merging them with newer technology. This is achieved by providing its users the authority to suggest and load any book which might interest them. Apart from the books available in beta version, this app customizes all the users' requests for books, at the best of their needs.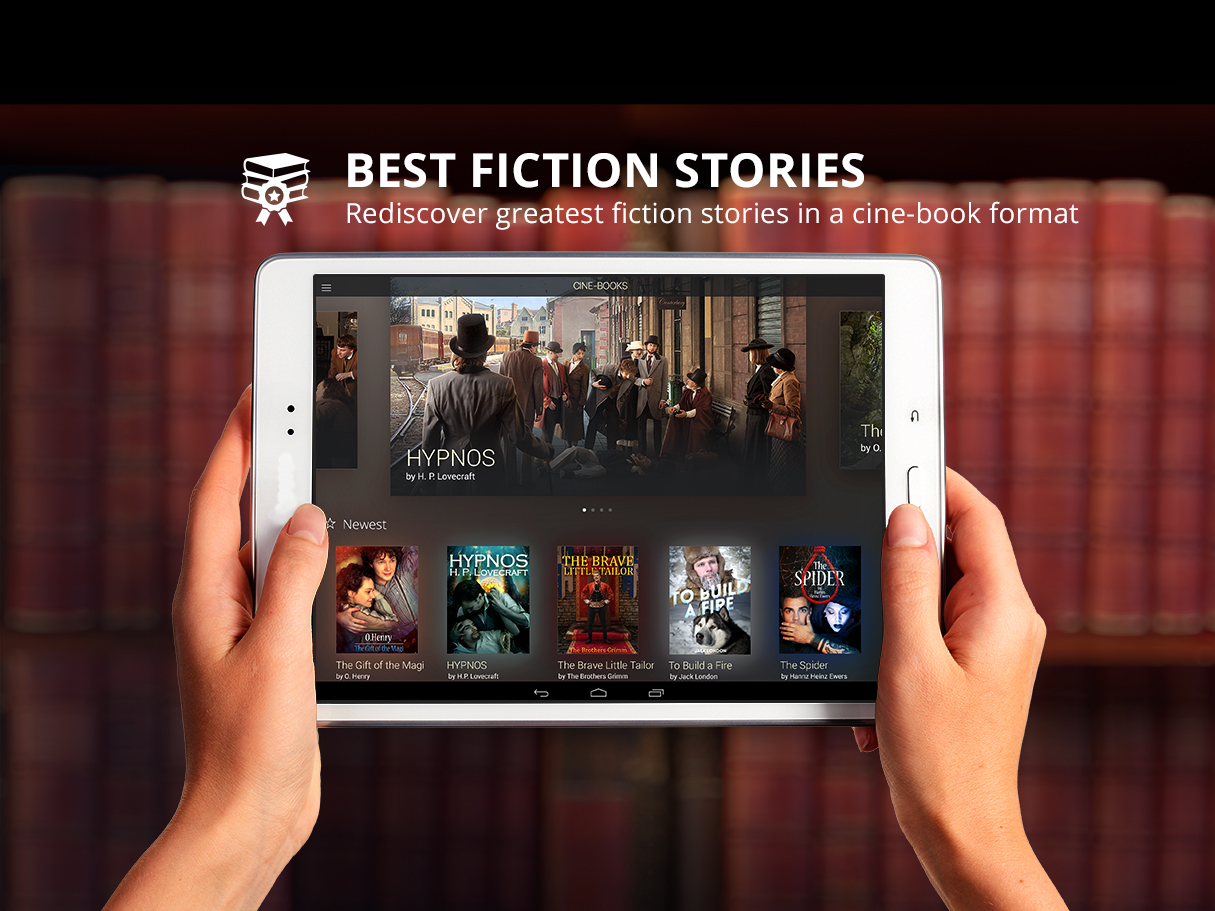 Also, they don't twist and turn the facts and real stories but enhance their visual aspects for an exciting experience. We bet you won't miss a single story from the national and international authors.
From how many device you can read stories?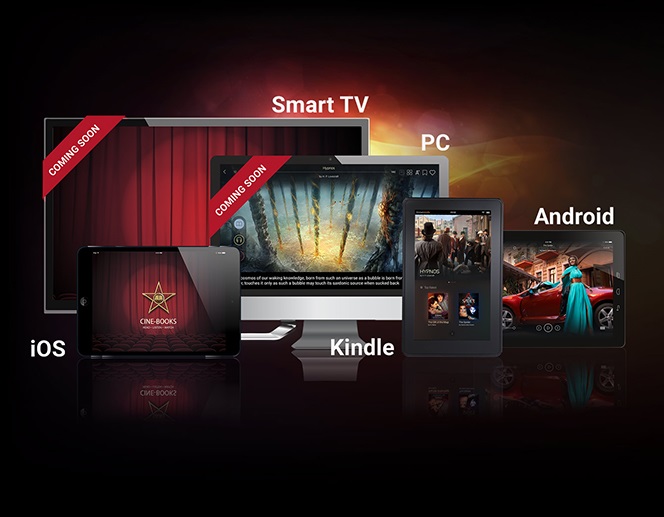 If you are smart TV user, then use the casting feature of your mobile to read or see on a big screen.
CONCLUSION
Whether you're a reading addict or looking for a driving force to develop the reading habit, this is your legit opportunity. CINE-BOOKS Beta Version is available for iPad, Android and Kindle . It is an easy to get and use kind of app, worth your purchase.
Don't just believe us, try it yourself!