Most of the webmasters often overlook the internal link building strategy. When your blog is new and you don't have good profile links, internal links can help your website rank higher. It is one of the finest ways to create internal links and making your internal page rank. It helps Google to understand the context of blog posts and is very important for on-page SEO. They pass link juice between your web pages making it easy for search engine bots to crawl and index.
But Linking manually can be really hectic when you have too many posts. You have to find different posts to link and then link those post to relevant keywords or phrases manually. But what if a tool can do this for you? LinkWhisper is one of such kinds of plugin that can help you create internal links on different pages. Let us learn more about it.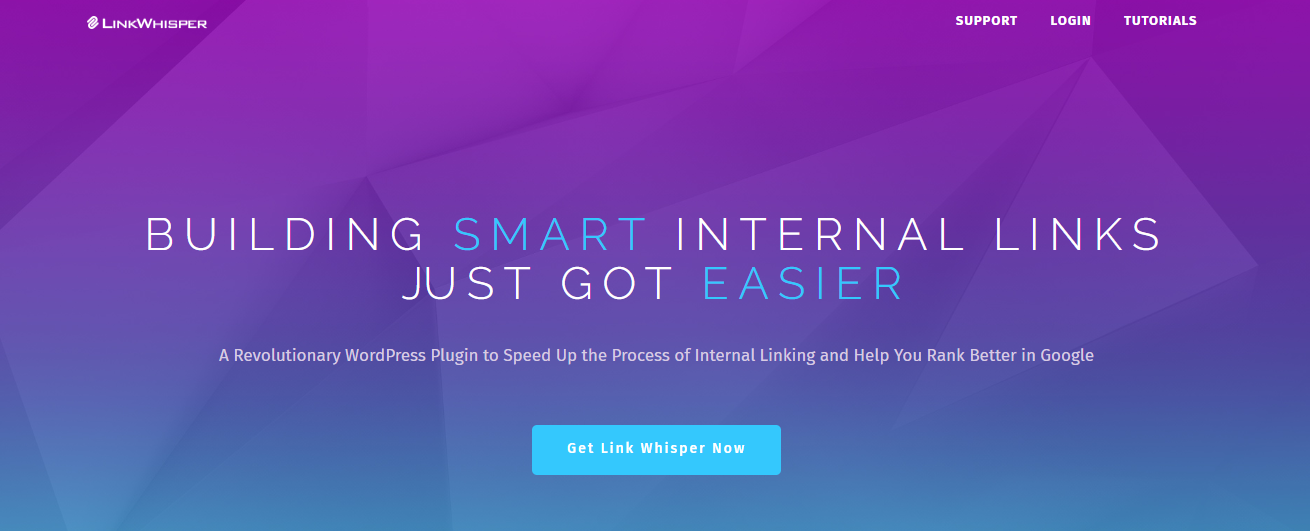 What is LinkWhisper?
LinkWhisper is a powerful plugin that help you create inbound links on different web pages of your website without having to manually build them. It suggests links based on content of your website. Some of its ultimate features are:
Small Suggestions, Big Results
The plugin suggests the contextual link suggestions that can help reader find better content and will also let Google rank your website better due to improved links hierarchy. LinkWhisper saves your time in creating the links manually and gives you an opportunity to better optimize your website than your competitors.
Automatic Link Suggestions as your Write
Powered by artificial intelligence, LinkWhisper suggest relevant internal links as soon as you start writing within the WP editor. Depending on the number of articles you have on your website and relevance of your existing content, it suggests you dozens of links in the content you are writing. All you have to do is copy the link suggestion and paste it where it's suggested.

Smart Anchor Text with Complete Control
You don't have to highlight the world you want, just click on the link icon and then find the URL you wish to link to. Instead, LinkWhisper will suggest the link and anchor text automatically. If you don't like the anchor suggestion, click on the word you wish to be added or removed from the anchor text.
Internal Links Report
You can easily find pages that have little or no internal links. These are orphan pages which are least significant from SEO's standpoint. Apart from the total links pointing to a given post, the reports also shows how many outbound internal and external links are coming from each article.

Customize Internal Links Suggestions and Settings
You have the capability to fine tune the link suggestions for your website. Go to 'Settings' option to ask LinkWhisper to ignore certain phrases of words to get optimal linking opportunities for your website. It also provides you with an option to open all internal links in new tab.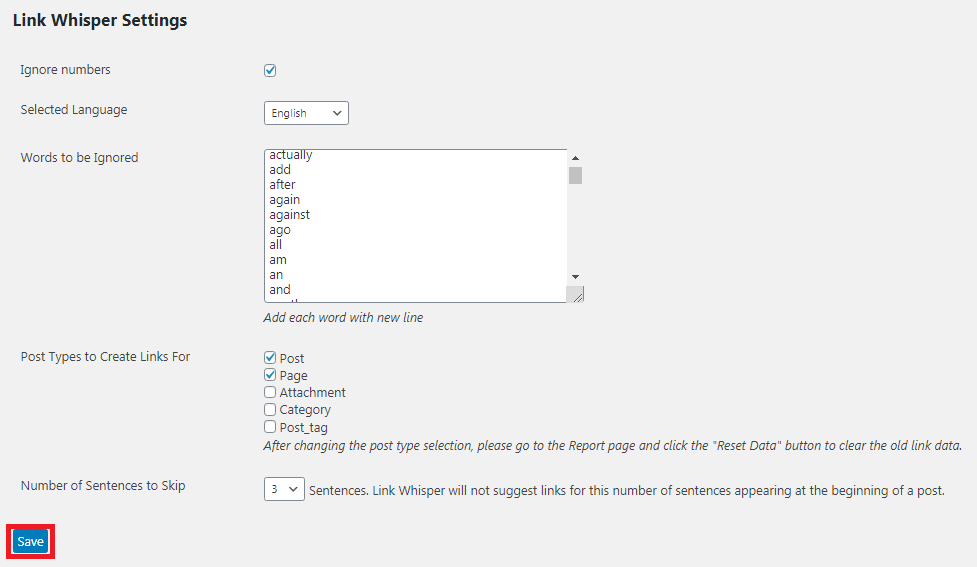 The best part is that even if you uninstall the plugin due to any complications, all your links will still remain active. You don't have to worry about it.
Pricing
You can even choose to go with premium plan, where you will get all the features. As of now, it offers three premium plans, one for a single site costing $67, other for 3 sites costing $97 and another for 10 websites costing $147. The amount is billed annually until you cancel it.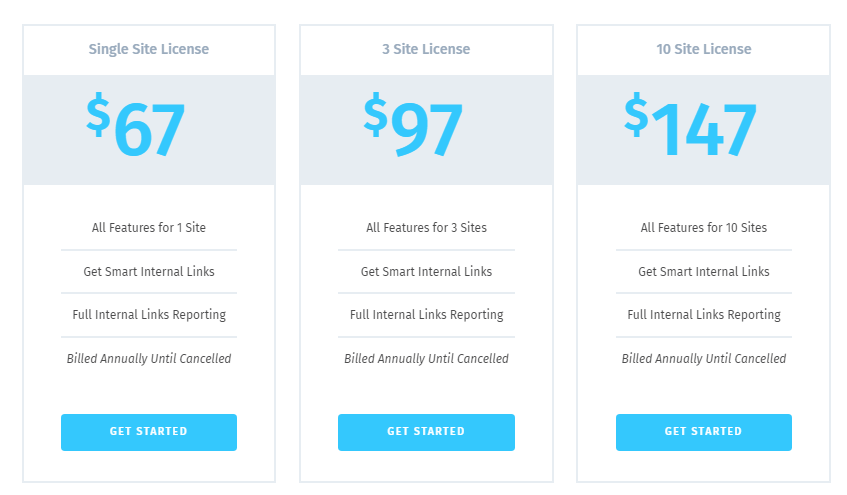 Do the links added using by this plugin will be removed if the plugin is removed or downgraded to free plan from pro?
Nope, all your links will stay even when the plugin is removed from your server or downgraded from pro plan. If you want to remove all the links then use searchregex which is available for free in the WordPress repository.
Con
Only one we found is that there is no demo page like other WordPress plugin to see the back end of the plugin.
The Bottom Line
LinkWhisper is a stunning plugin that is ideal for webmasters and bloggers who don't care about internal linking or find it difficult to do thing manually. It lets you interlink post content, increase Google rankings, reduce bounce rate, generate reports and get suggestions based on your text. If you haven't tried it yet, it's the time now.