It seems as if cleaners for Android are the perfect solution for dated or lagging phones. What else could explain this kind of popularity of cleaning applications? Further, as cleaners can perform a lot many tasks other than that of cleaning, they are appealing to a larger segment of Android phone users.
Today we have "Systweak Android Cleaner" for review. What it does, how it impacts the performance of a smartphone, and should you download it, all such questions I will try to answer in this review. Stay with me!
The First Impression of Systweak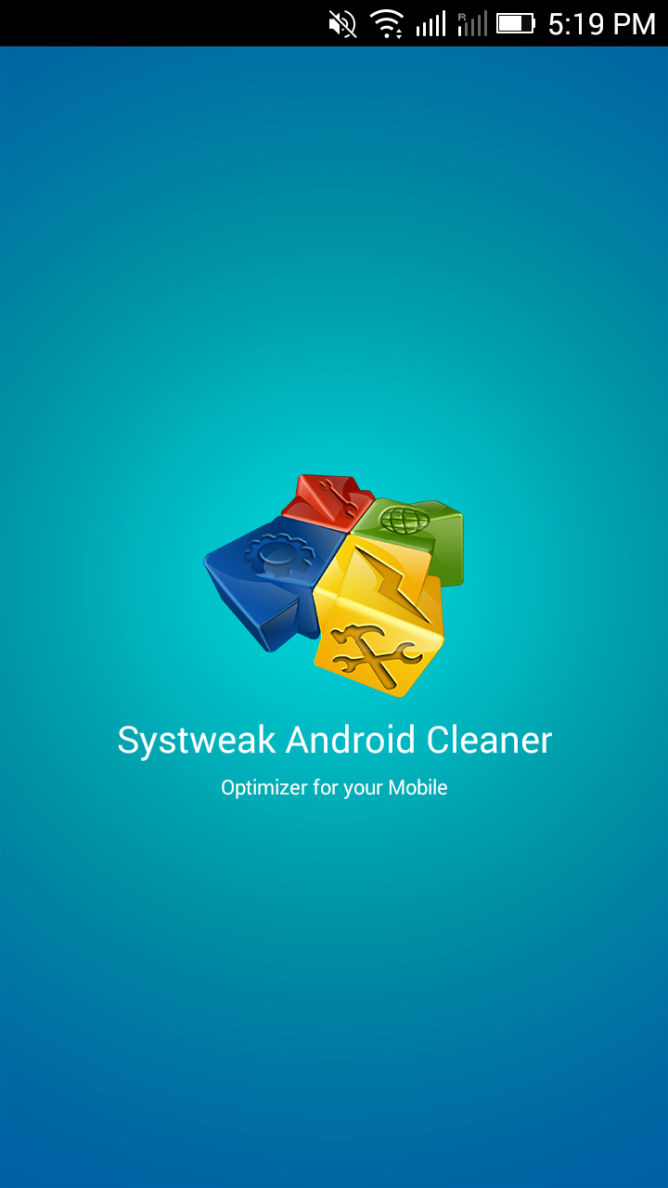 It downloads quickly owing to its small size (approx. 9 MB). The home screen tells a user about the percentage of occupied RAM and storage used in her or his phone. It sports a fairly big PHONE BOOST button. There are four nicely aligned features, which this application provides, placed in the lower half of the home screen.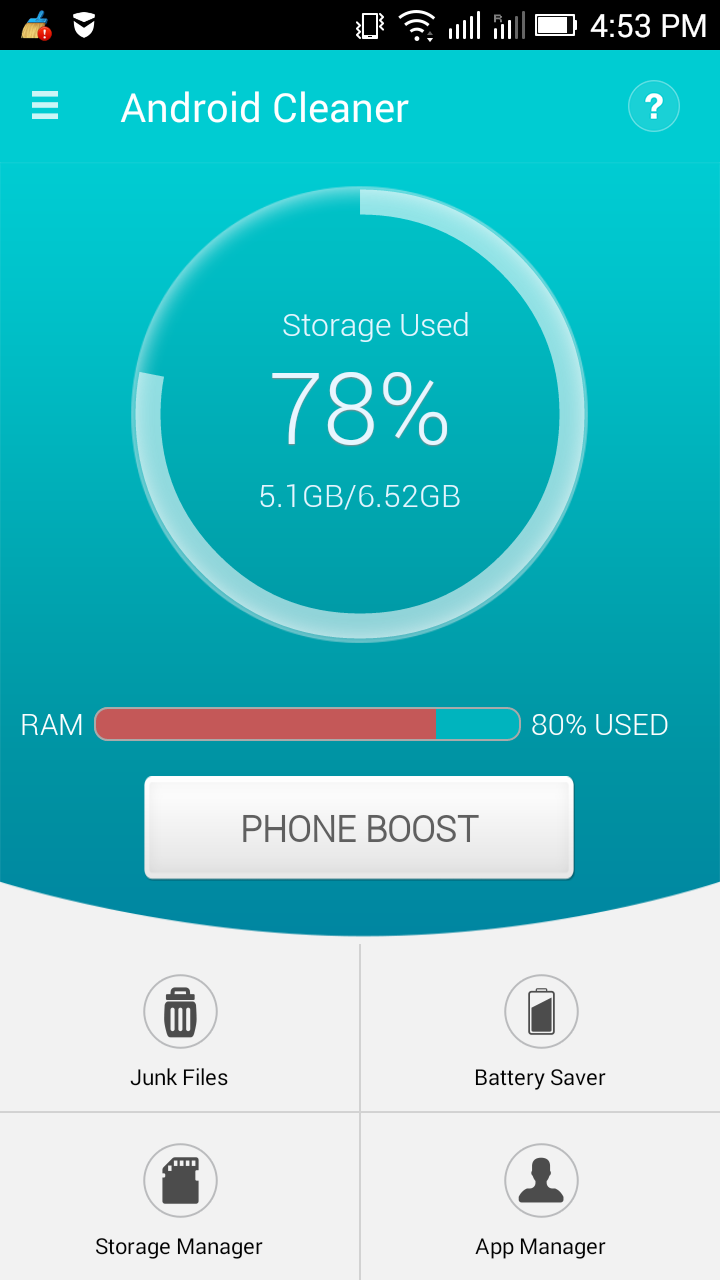 Using this app is extremely easy. It lacks all bells and whistles for good, and all that I care about is the effectiveness of this application. So, let's go further!
Want to find out who viewed your profile ? Here is a cool tool for this.
Digging a little deeper
Phone Boost
The more you do with your smartphone, the more occupied the RAM will be as the applications load into RAM. This is the reason why your phone starts lagging when you multitask or use it for longer sessions.
A tap on Phone Boost kills a few unneeded "running processes" and "background applications", which burdens RAM and languishes the phone. This frees up RAM and your phone's performance picks up. The best part is, by default, it frees up RAM after every 2 hours so that you can have an energized phone all day long.
"Systweak Android Cleaner" scores well in this department.
Junk Files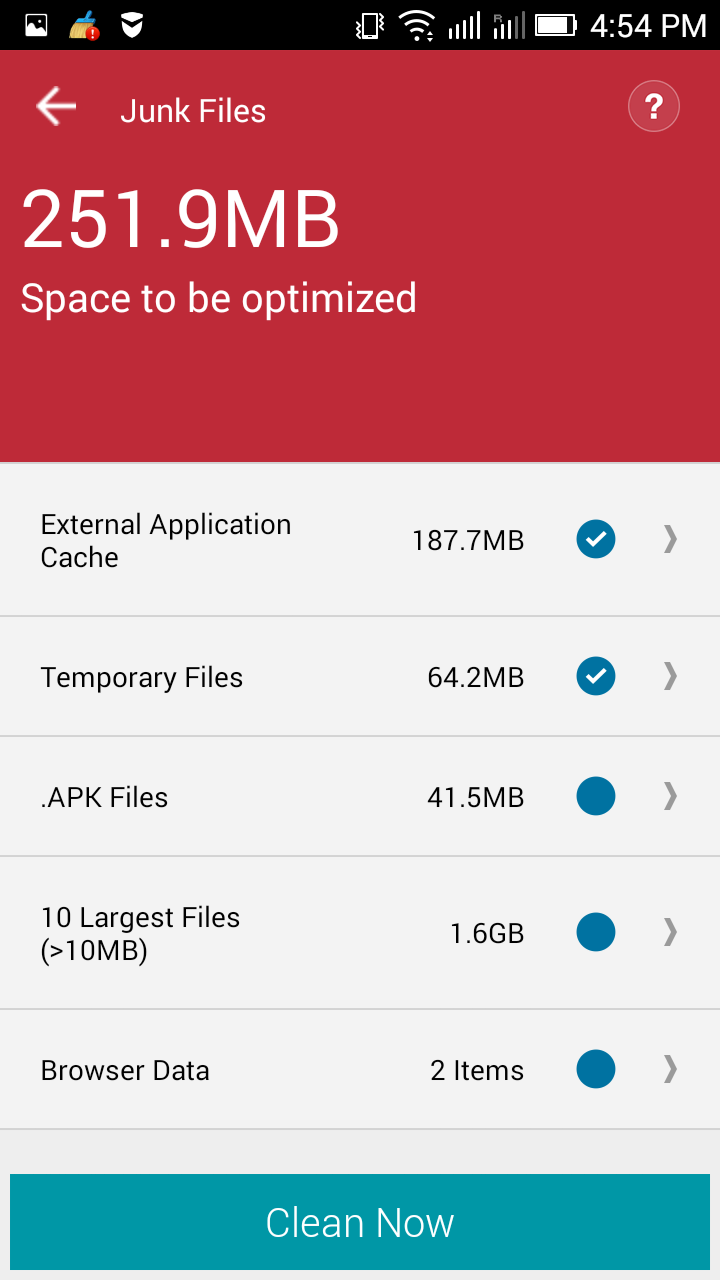 Junk files get increasingly accumulated in the storage space with phone usage. The Junk Files module of the app scouts for trash in your smartphone and scraps them as soon as you tap on Clean Now button.
Storage Manager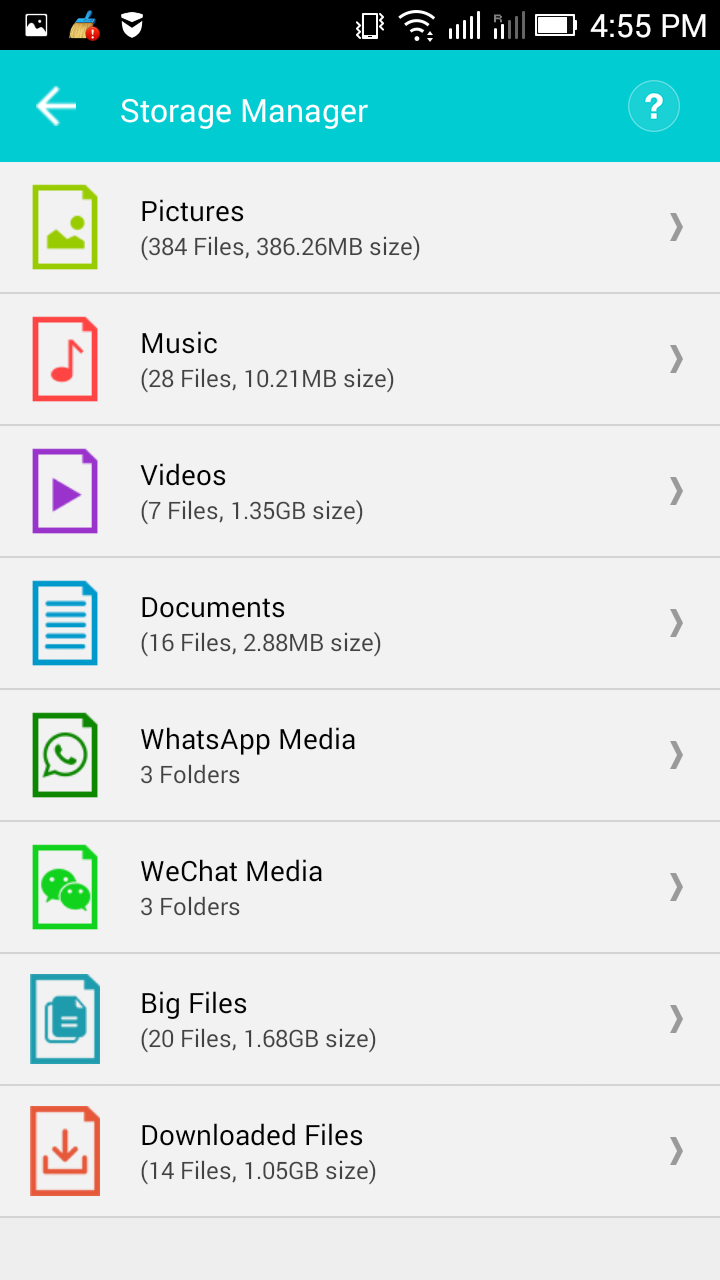 If you are using your phone for quite some time, then you may have downloaded or synched hundreds of photographs, many PDFs, videos and other files. There are so many things we do with our smartphones that we forget to keep an eye on what really reside in its storage that we no longer need.
If manual cleaning is too much a task for you, you can simply use Storage Manager. It lists all files in their respective categories. Tap on any category to open it, and you can mark multiple files and delete them with ease.
This is really effective as it accumulates all user files from all areas of storage space, and you need not to search every nook and corners to spot and delete the unwanted ones.
App Manager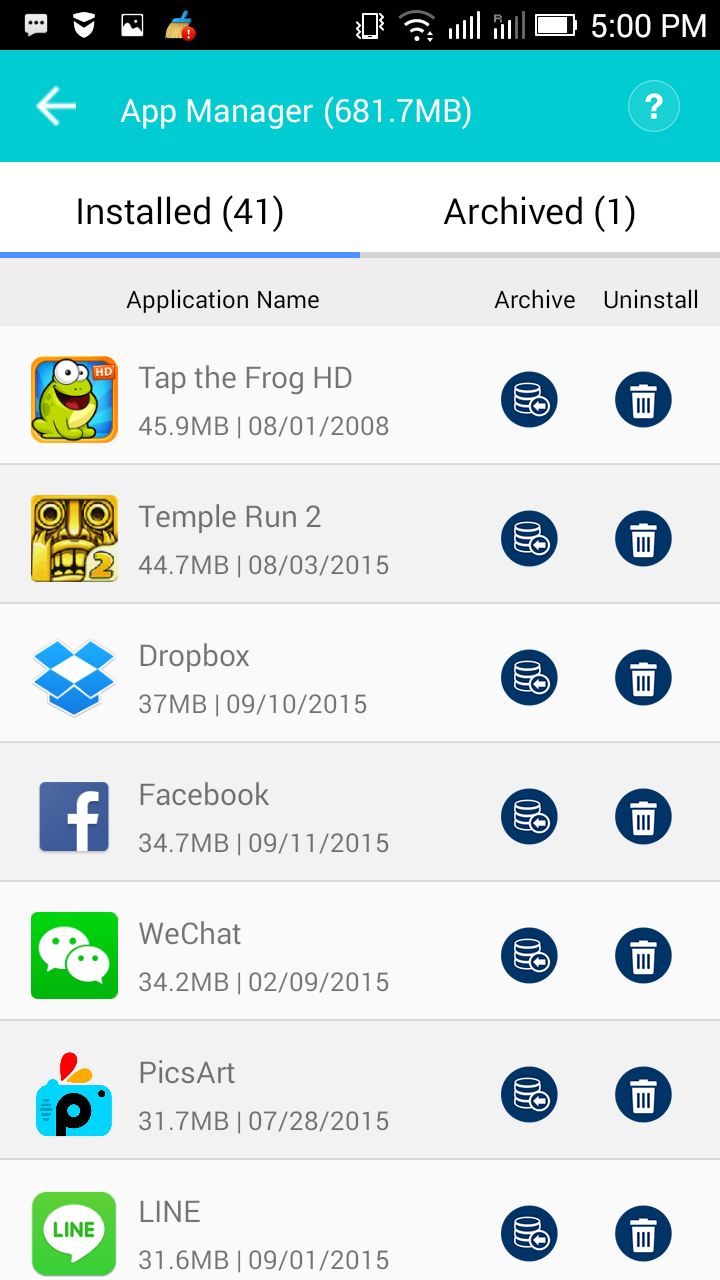 Some fancy applications have so many baits that they ultimately entice you to install them. Yes, they are helpful in some ways but are not made to serve the purpose for a longer time.
Some of these may keep running in the background and claim a portion of RAM, so there is a little merit in keeping them installed.
App manager produces a list of all application along with the space they are using. With just two taps you can remove any applications. Simple!
Battery Saver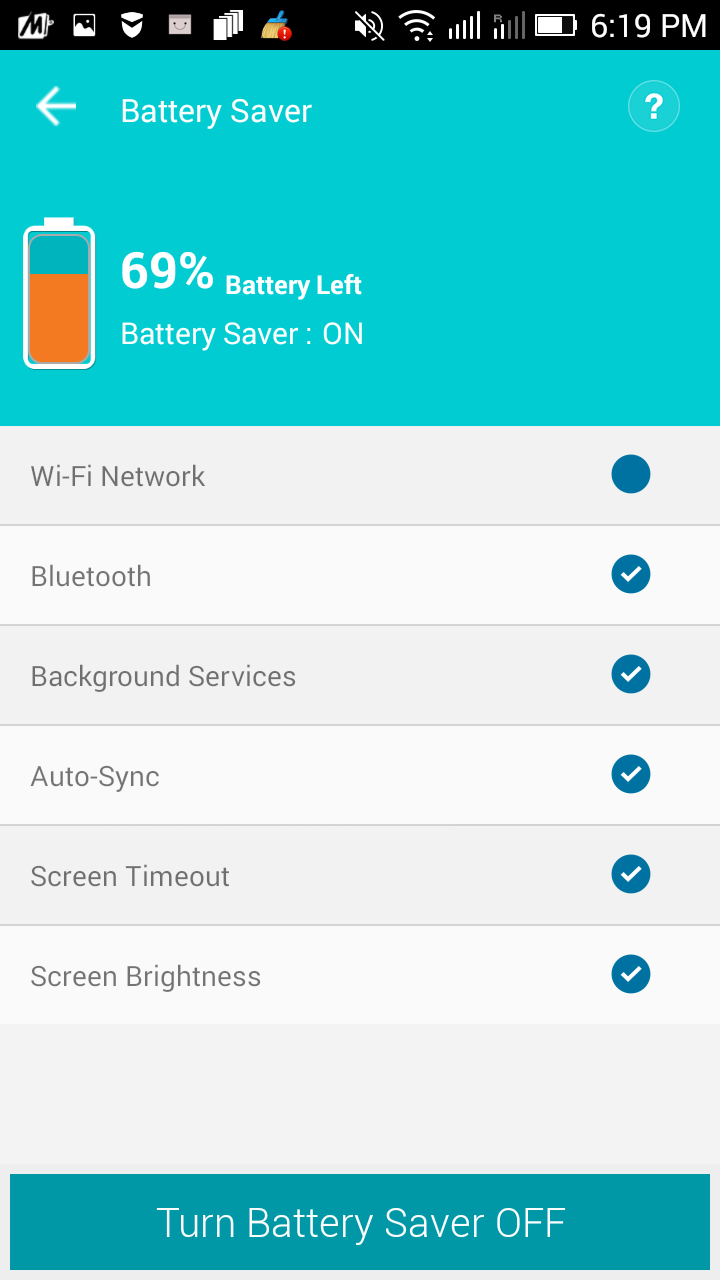 This is an extremely useful add-on and as simple to use as other features are. Turn the battery saver on, and your smartphone will stay a few hours longer.
Using the feature, I can tell that it has definitely helped my battery stay alive a little longer than I actually anticipated. Extending the battery's life without charging the smartphone is definitely a plus.
Conclusion
Overall, Systweak Android Cleaner comes out as a winner. It does what it claims and we couldn't have asked for more.
It is available on Google Play Store for free and you can read more about Android Cleaner on there website.