The success of content marketing lies in the number of views, shares, or comments you get on your chosen platform. The number of followers you have on a social media platform like Instagram significantly affects how far your product news can reach. Instagram leverages an effective tool for marketers and influencers called Instagram Reels. It's a response tool to the invention of TikTok that helps you record, edit, and share short video content, which is added to your Instagram's Explore feed for exposure to your followers. 
Unfortunately, this wonderful Instagram tool may be a nightmare for many business owners. By working with third-party service providers in the market, such as Nitreo or a company close to you, you can quickly improve your Instagram's organic followers naturally for better performance of your content.  
For more information, here are proven methods to use on Instagram Reels to help you improve your engagements: 
Be Creative In Your Edits And Transitions 
Usually, Instagram Reel videos have a length of 15 seconds. Though this time is short, it's a long time for a boring video. Thus, if your video isn't captivating to your target audience, they'll abandon it. As a result, you need to edit your video with appealing colours, background, or background voice. In addition, you can write subtitles on the video to accompany your voice. 
Moreover, when making transitions, you need to understand how to create good cuts. An excellent cut helps you move from one scene to another seamlessly. You can use a cut when you're repositioning yourself, want to use a different angle of capturing your video, or you want to zoom your image closer.  
When all these processes are done well, your viewers get glued to your video to the end. It'll translate to good interaction with your content through increased views, shares, likes, and comments. If you're partnering with a service provider, all these processes form part of their organic Instagram growth service to boost the performance of your videos on Instagram Reels. 
Leverage Native Reels Tools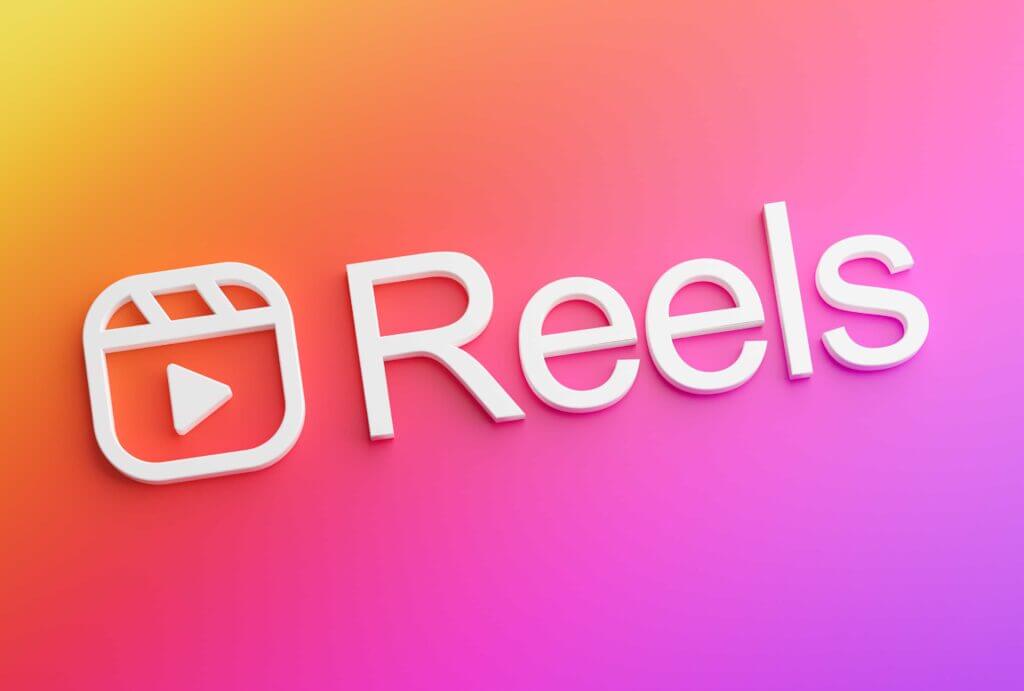 Here is a rule of thumb, avoid editing your video content with tools other than Instagram Reels native tools. For your information, Reels boasts cutting-edge editing tools, visual effects, and music that you can use for your videos. In addition, Instagram always recommends that you use their features, especially when they've released a new feature. Using their features places you on a vantage side in the exposure of your content.  
Of great significance, record your reels in portrait orientation using your smartphone. Avoid horizontal video orientation.  
Uploaded content from other platforms usually looks blurry, making it unappealing to your viewers. In addition, platforms such as TikTok place a watermark on videos created through their platform, which might be a distraction to the content, affecting the overall experience of the video. 
Instagram said that content with watermarks from other social media won't be generated from their Explorer feeds in one of their communications. As a result, you should use Instagram Reels to create a video you intend to use on the platform. 
Clearly Show Your Brand Identity 
Your target audience desires to know what kind of business you are. In addition, let them know the values you stand for, your beliefs, and the vision of your business. When clients capture your business spirit, they can easily share your video on the platform. Show the milestones that your business has covered so that your target audience can know the kind of impact to expect from your company.  
Human nature likes to listen to a short history of someone or an organization. So, using this strategy can significantly create a massive engagement with your content.  
Occasionally Reward Your Followers 
No matter how small a reward is, it has the power to motivate your followers to watch your Instagram Reels. As a result, they'll always admire coming back and watching more videos knowing that they're likely to win something. If you have an online store on Instagram, you can attach the link to an offer in your videos. In addition, you can direct your reel viewers to your website, where they can claim the offer.  
Answer Frequently Asked Questions (FAQs) 

It's normal for your audience to have questions concerning your products. Therefore, you need to dedicate some of your Reels to answering some of these questions. It shows your audience that you care about them and you're here to help them. If you don't have an idea for new content, Reels based on frequently asked questions can keep your account busy always.  
Final Thoughts 
The extent of the engagement you gain on Instagram with your content will determine the expanse of your reach. Therefore, edit your videos professionally and keep them as native to Instagram as possible to boost your engagement. In addition, think of giving rewards to your customers and creating Reels using frequently asked questions.