The fitness app is an essential part of US citizens who are into fitness. The app can contribute assistance in your fitness journey. As a result, choosing a robust fitness app is important as you will be using it for a long period. Here are the 5 best fitness apps in the US.
Nike Training Club: Fitness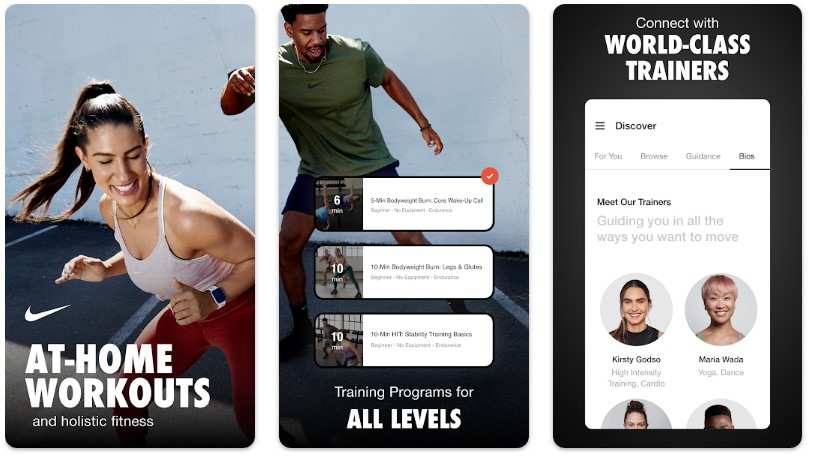 Price – Free
Nike Training Club is overall the best fitness app if you are not sure where you stand in your fitness journey. It caters for a more personalized experience to help users figure out their workout routine. Moreover, the programmes and exercises are well-balanced for a fitness lover. Many experts recommend this app as it is easy to connect with other devices like smartwatches. Nike Training Club has many workout programs which you can filter out using muscle groups, duration and equipment. Moreover, there are weekly training and fitness tutorial videos which is made available for free since 2020. As it is also beginner friendly, the app asks you a few questions at the start to understand your fitness objectives. After that, the app suggests up to eight weeks of training programs according to your answers.
Obé Fitness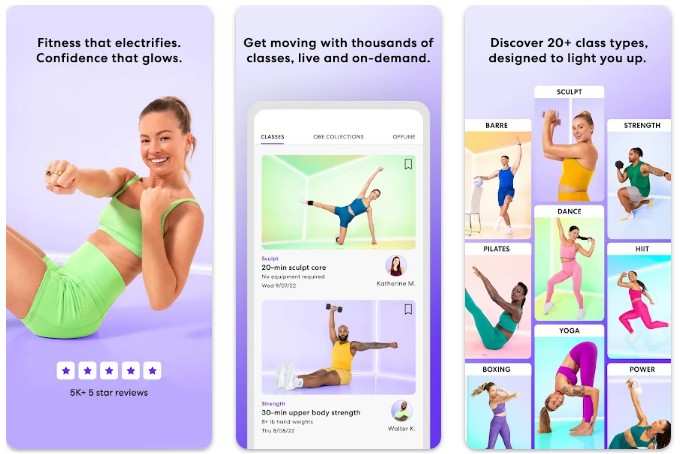 Price – $25/month after the trial period
Obé Fitness gathers like-minded people in its fitness community. The app contains classes of HIIT (High-Intensity Interval Training), cardio, dance and sculpting etc. Moreover, you can choose longer-duration classes as well as shorter-duration classes. The app posts new live classes daily for you that get updated seven days a week. Apart from that, there are about 7000 classes in the library of Obé Fitness. Users can quickly open the app and start searching for their desired classes using advanced filters. The app offers a 7-day trial period which is a fairly short period. So you can go for this app if you want live classes and specifically looking for HIIT.
Peloton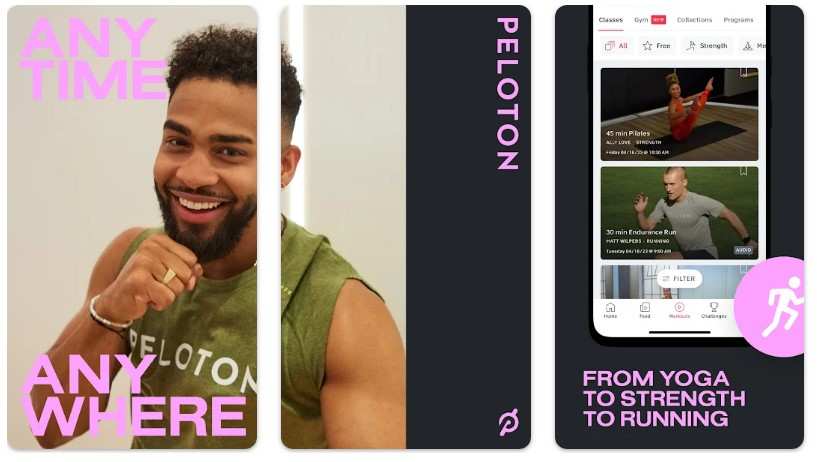 Price – $44/month for All-access membership
Peloton is a fitness app that focuses on cyclists. There are classes related to cyclists in this app that help in optimally achieving tasks. Moreover, it tracks the distance and other important data that a cyclist would want. Peloton also covers other realms of fitness other than cyclists. Users can also access strength training and outdoor activities. Live classes and pre-recorded classes are also available in Peloton. You have access to 5 to 75 minutes classes that cover all types of users. In live classes, you can join the class and work out with instructors in real time. To add up the mood, the app also has curated playlists for your workout sessions. It is one of the best fitness solutions at home. As a result, it can be an alternative to an in-person gym.
Fit Body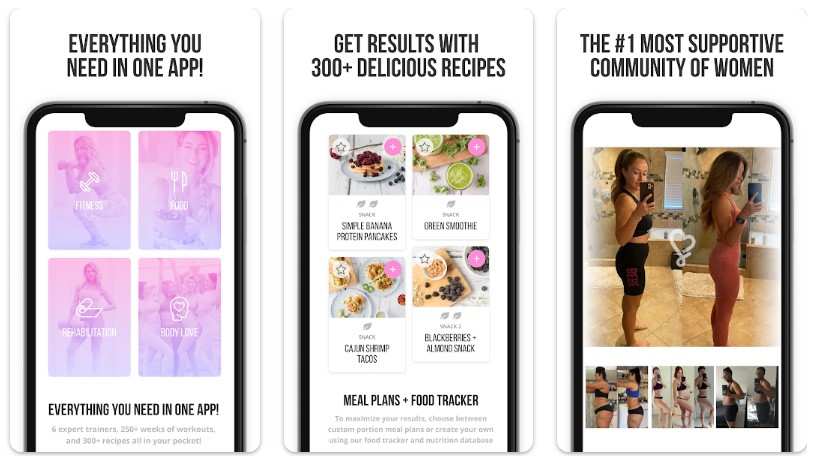 Price – $19.99/month after 7-day trial period
Women want a secure and personalized trainer in their fitness journey. Fit Body is the exact app that lets you do that without compromising on features. The app contains 12 programs including mental wellness programs which are highly amazing thanks to the experts behind it. You can choose a 30-minute or shorter duration class according to your taste. Otherwise, you can go all in by taking stretches and foam rolling classes. Fit Body also prepares a meal plan for 72 weeks. Keep in mind that, it personalizes your meal plans according to the calorie you are consuming on a daily basis. Moreover, you also have access to 300 recipes as well.
WeightWatchers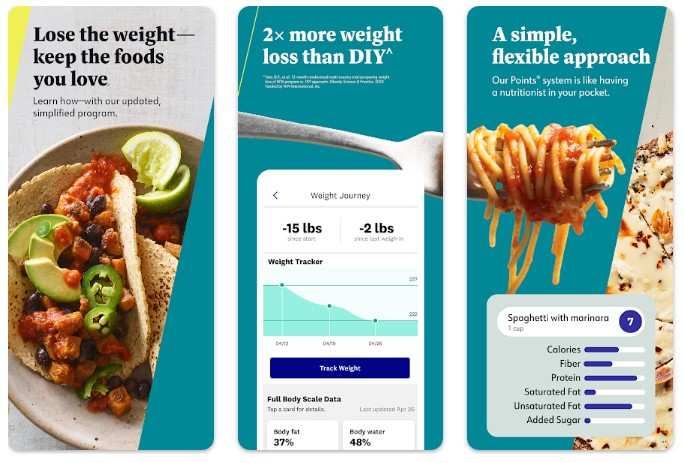 Price- $3.53/week
WeightWatchers or newly pronounced "WW Digital" is for people who are concerned about their weight gains. The app does all the planning for you to lose weight and of course, you can customize everything by yourself as well. When you sign-up for WeightWatchers, you need to attend a quick Q&A. After that, the app will curate a plan based on your metabolic rate. The plan's obvious goal will be to help you lose a significant amount of weight in the upcoming weeks and months. You can track your activity, calorie intake, weight and many more things in WeightWatchers. There will also be a report that helps you get useful insights about your progress. If there's any doubt, Weight Watchers also has a 24/7 live chat service.
Conclusion
So these are the app to look out for if you are serious about your fitness. You can choose the app according to its cost. We suggest you buy the subscription if you are specifically looking for what the app is highly promoting. Other than that, you can get the free Nike app that can help you a ton.