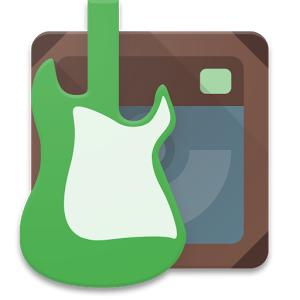 Welcome folks to the new review post, in this one we are reviewing Robotic Guitarist. From the name of the app itself you can get the idea about the app. It is a virtual guitar app available for Android based device only. It is not only a guitar emulator, but it is also a music tool box which can be used as tuner, etc. Let us have a detailed view of the application in the below section.
Exploring Robotic Guitarist
As mentioned above it is a guitar emulator and a music tool box. It can be easily used by anyone, in fact by a normal person who don't have any prior knowledge of music nor guitar. Now let us explore more about it, we are providing some snaps which we took while using the app in our device running android 6.0 (marshmallow) and these snaps will surely help you in understanding the working and some features of the app have a look.
1) Here is a snap of first screen or we can say home screen of this guitar emulator application.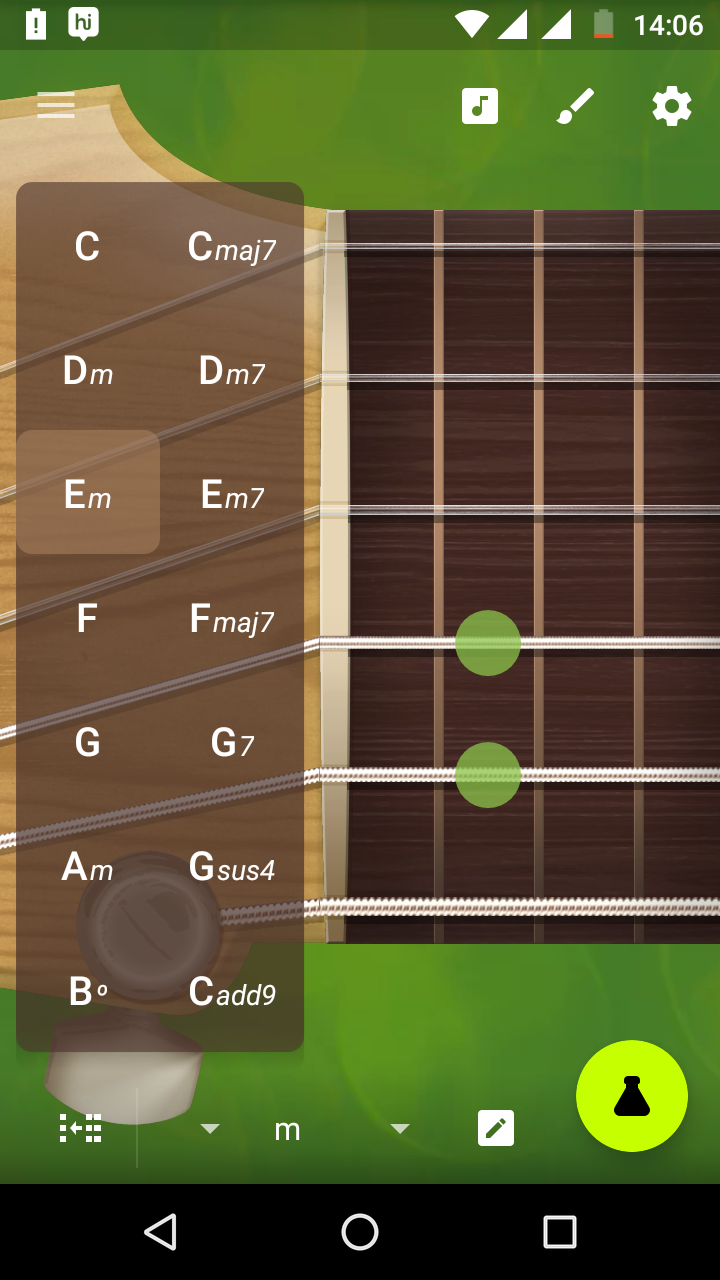 2) As you can see from the above snap there is a virtual guitar and a user can directly produce music with the help of this virtual guitar.
3) To make guitar playing experience smooth, a chord guide option is available and it is a good feature specially for learners.
4) There are lots of different types of sounds which we can produce from this amazing app like we can change strings to produce different types of sounds. We can also change instruments, like we can choose instruments like Flute, Oboe, Piano, Bell, etc. We can also have an option to choose the sound of cat, dog, bird, etc. (Note: Some of the mentioned sounds are only available after some in app purchase. )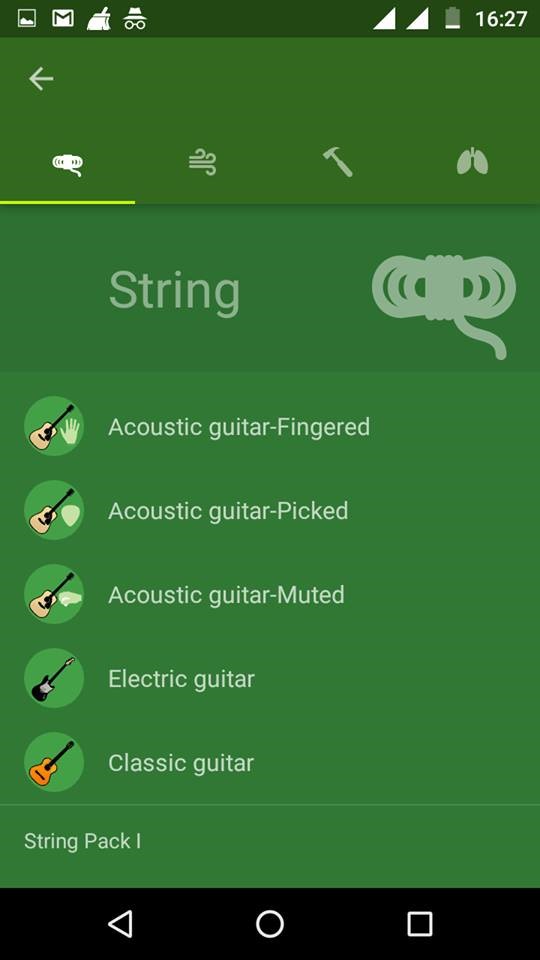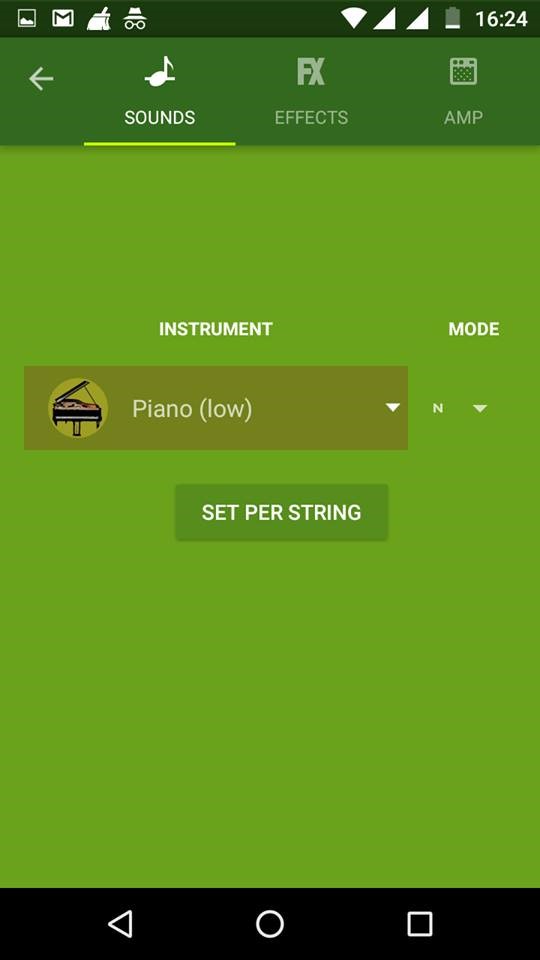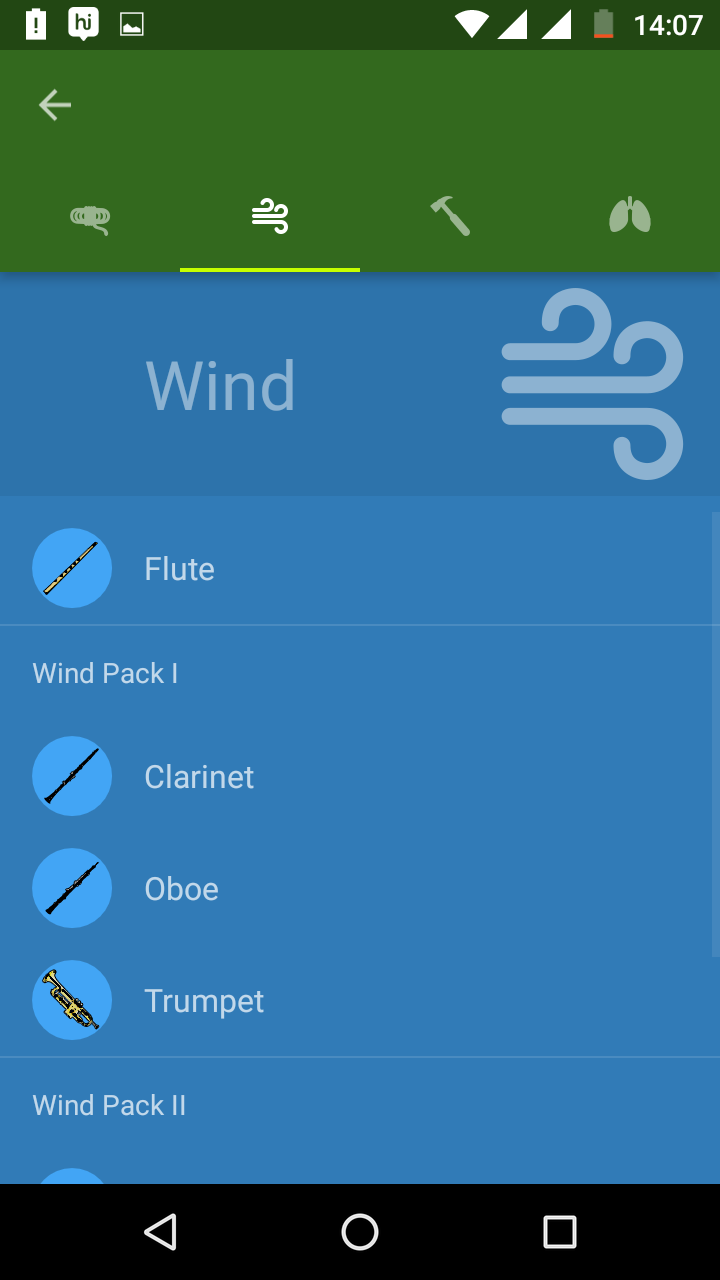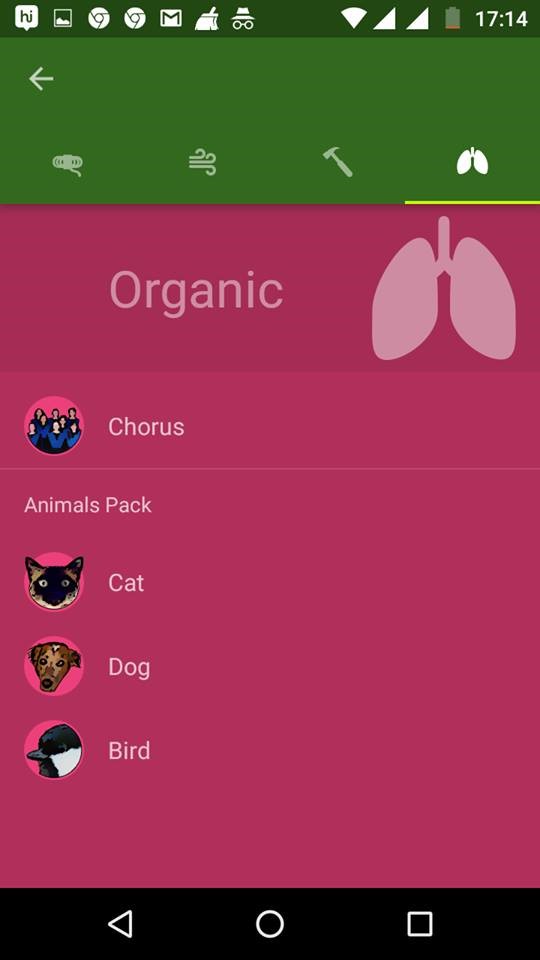 5) Effects options are also available in which user will get many types of special effects like the one shown in the figure.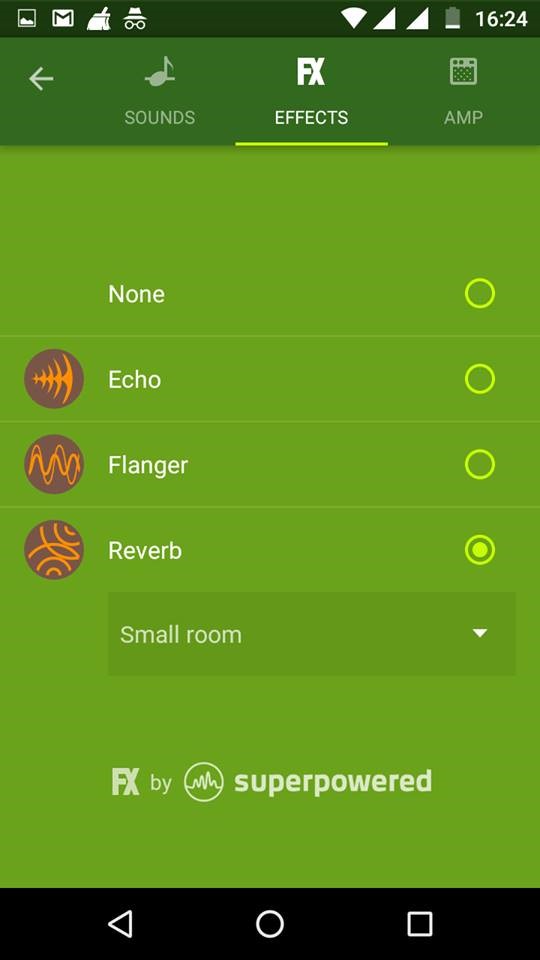 6) Amp option is also available for users through which user can use different distortion options available.
7) A user can also create a custom chord set which they can use later also here is a snap of it have a look below to know how it works.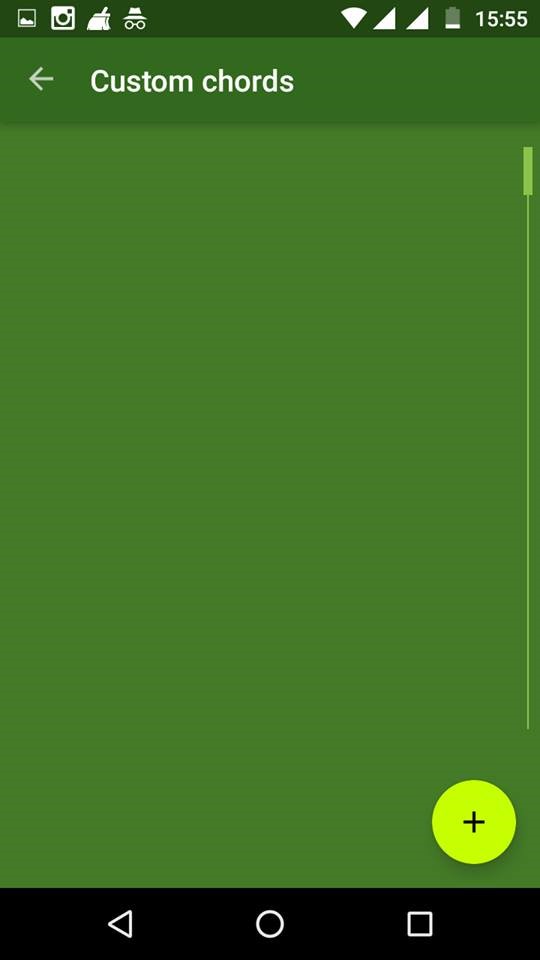 8) The metronome is also available in the application in which the users can set the Singnature and BPM, according to their requirements like as shown in below snap in which we set signature as 3 / 4 and BPM (Beats Per Minute) as 60.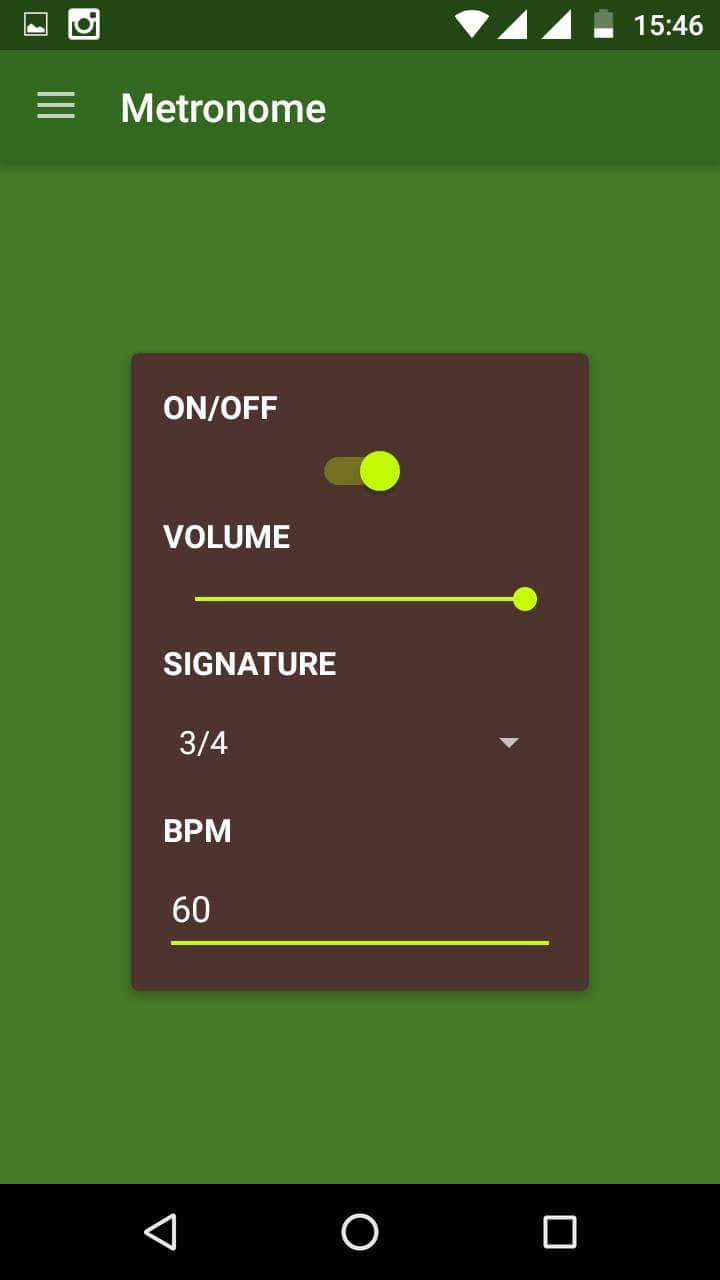 9) Setting option is also there and here is snap which we will tell you what you will get in setting option.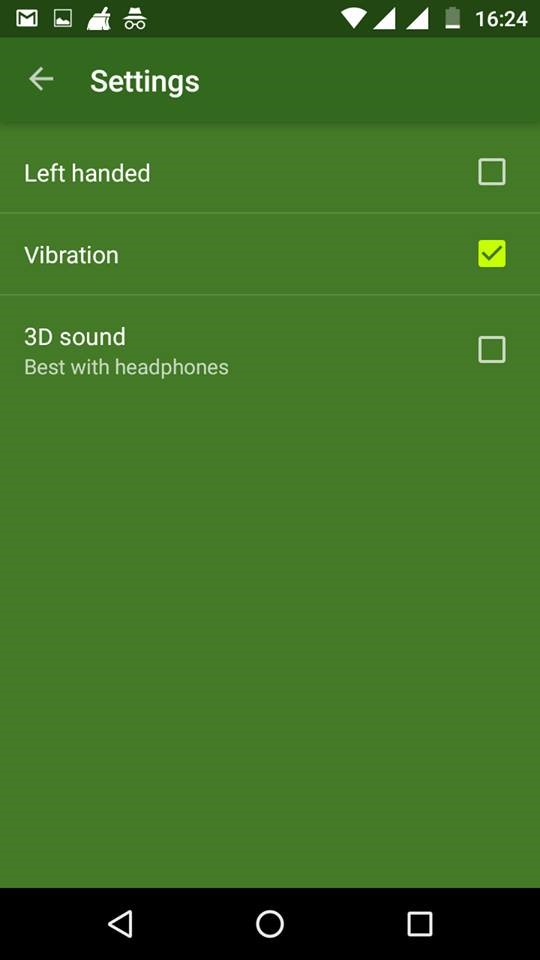 10) In built tuner is also available for real guitar, here is a snap which we took while tuning a real guitar.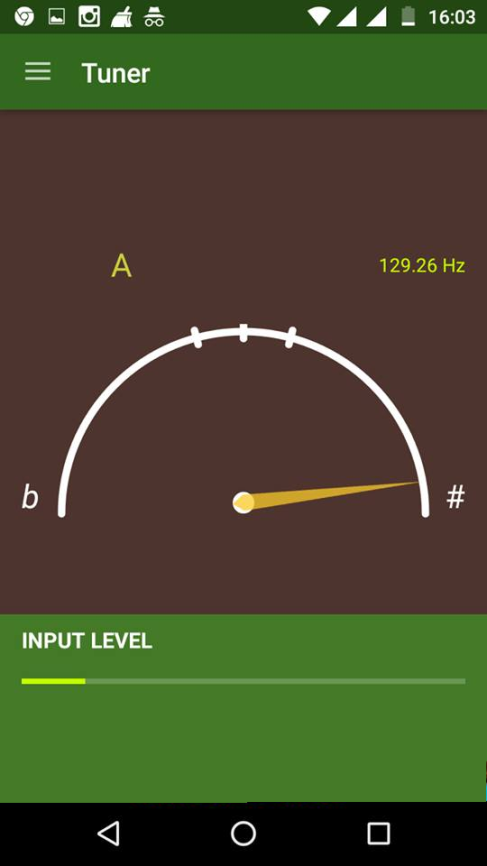 Final Words
We are wrapping up here with some pros and cons of the app which we noticed while using the application so have a look to below points as these points will help you. Let us first discuss pros of the app.
Pros
Here is a list of plus point associated with the application
1) It is a free app.
2) The user interface is good and is responsive.
3) It is a well designed app even a normal person (who don't have any prior knowledge of music) can produce a pleasant and melodious music through it.
4) Lots of options for different types of musical instruments are available for music generation.
5) It can used as a tuner for non-virtual or we can say real guitar.
Cons
After pros now it is the turn of cons to be discussed . Here is a con associated with the app, it not a big issue.
1) It is only available for Android users. It is not available for platforms like iOS and Windows mobile.
We hope you read all the above points carefully. We would like to mention one thing, that the app though have in app purchase, these upgrades are worth single penny spend on them. At last Robotic Guitarist is recommended from our side and you can try it once as it is a free app and will not take much space in your device. Please share your thoughts with us through like comments and share. Hope you like it.
Lets make some noise!