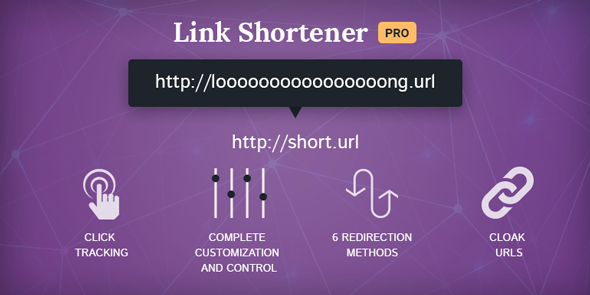 Sharing the long links over your profile is always a troublesome process. It doesn't look decent. Moreover, most of the affiliate links are too long that they can cover a large space on your page, whenever you share them. In such situations, a URL shortener can come to your rescue. MTS URL shortener is an exceptional plugin that can help you out in shortening the long URLs and then share them with contacts on your social media profiles. Let us explore this plugin in detail.
Free Version
Pro Version
Difference between free and pro version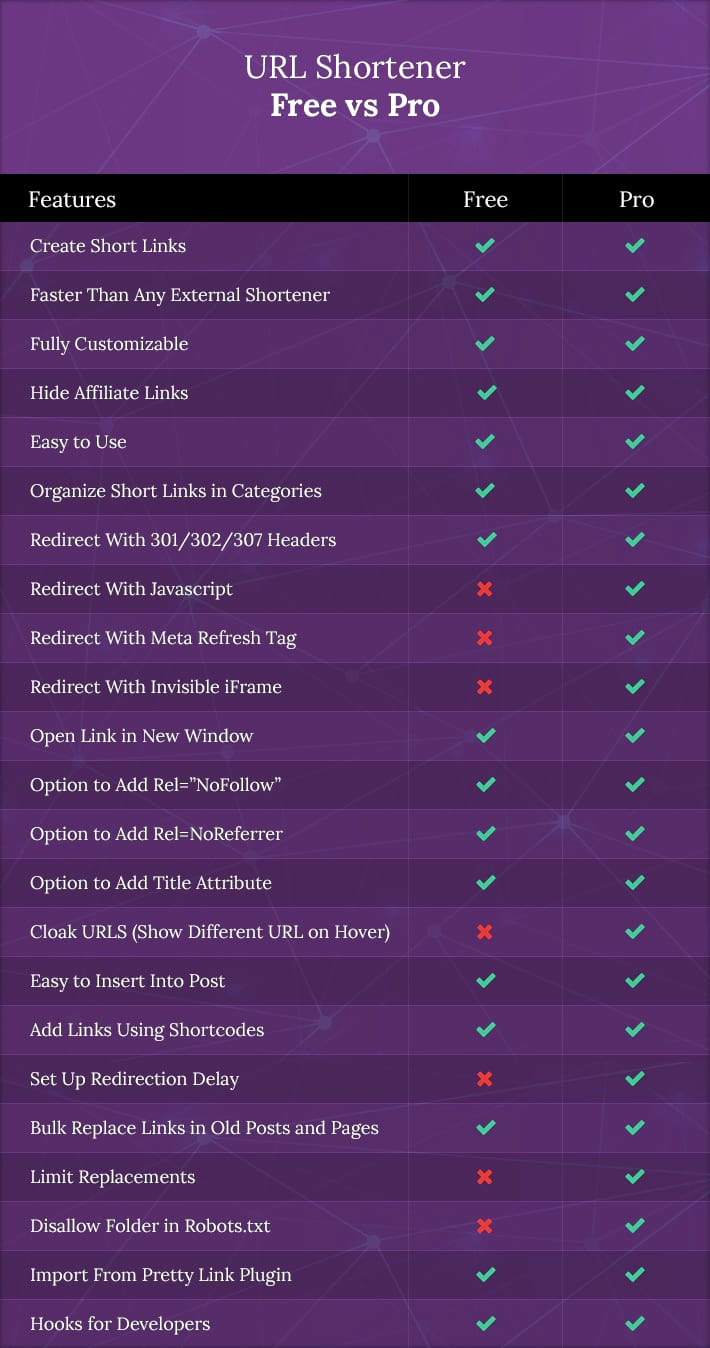 MyThemeShop URL Shortener Review – A Know how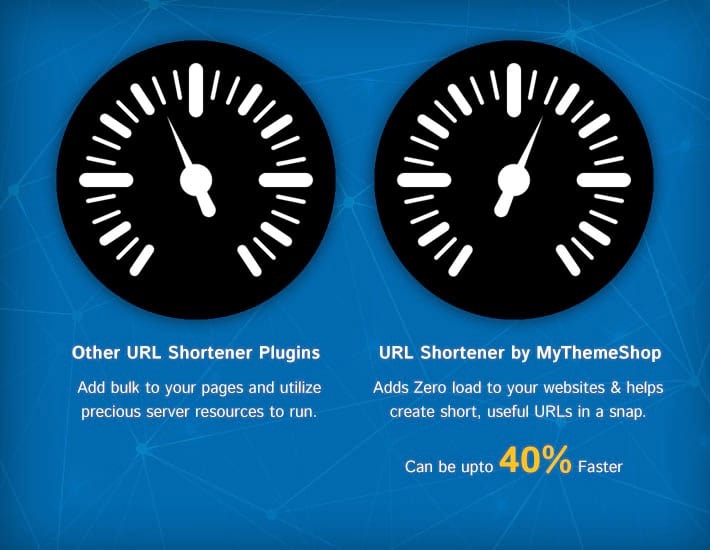 MTS URL shortener by MyThemeShop is a powerful plugin that can help you out to shorten the links on your website. You can download install it for free. It is compatible with just any WordPress theme and runs well with other plugins as well. It is optimized for speed and is responsive too. Moreover, you can use it on unlimited WP websites without paying a single penny. Though you can utilize a number of features of this plugin for free, but if you pay for the pro version, some advanced features can also serve your purpose. Let us learn about its mesmerizing features.
Ultimate Features of MTS URL Shortener by MyThemeShop
Though most of you know that this URL Shortener can be used to shorten the long URLs, but here you can have a look through on other vital features of this awesome plugin.
• Create the Short Links: You can create the short links that can fit into your Facebook, Twitter post and more.
• Faster Than External Shorteners: Most of the external link shrinking service are really slow while redirecting your visitors to the main link. This might lead to loss of visitors. This plugins caters down to all such problems and loads your page instantly.
• Fully Customizable: You can easily customize the shortened URL and make the links reflect the brand identity.
• Hide Affiliate Links: The long affiliate URLs can be shortened as well. This ensures that people simply not bypass your affiliate URLs and cost you money loss.
• Organize the Short Links: The short links can be organized well and kept under different categories so that whenever you need them, they are available at a blink.
• Redirect with 301/301/307 Headers: It is an interactive way to keep your visitors updated and deal with the dead links on your website.
• Open Link in New Window: You can simply send your visitors to a new page if they are opening an affiliate link. In the same time you can keep them engaged with your website.
• Add 'Title' Attribute: You can optimize the links on search engine and at the same time keep your users updated with what is happening.
• Add Using Shortcodes: You just need to add a snippet of code on your website and the short links are ready to be used.
• Bulk Replace the Old Links in Posts/Pages: This one will replace all the old links in posts and pages to new shorten URLs which saves countless hours.
The Setup
This plugin is available for free to download. Once you have installed and activated it, the plugin is ready to be used.
Follow the steps listed alongside.
• Search for the 'Short Links' option in the dashboard and hover over it.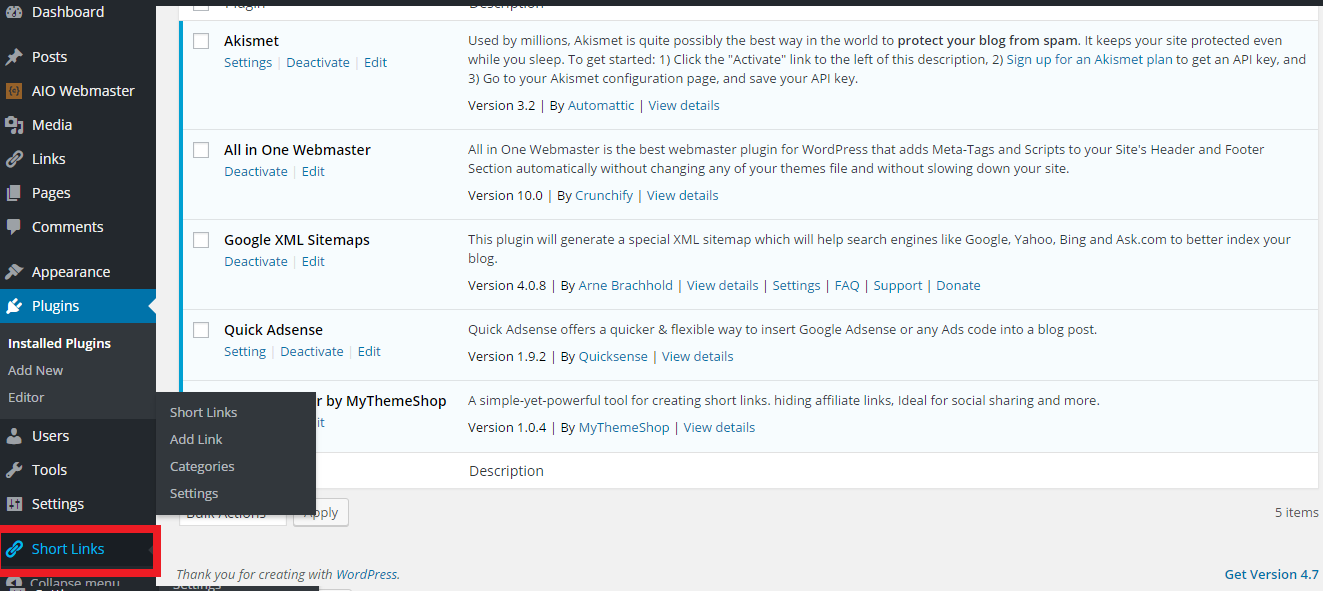 • Click on 'Settings' option. Manage the settings according to your needs and then click on 'Save Changes' below.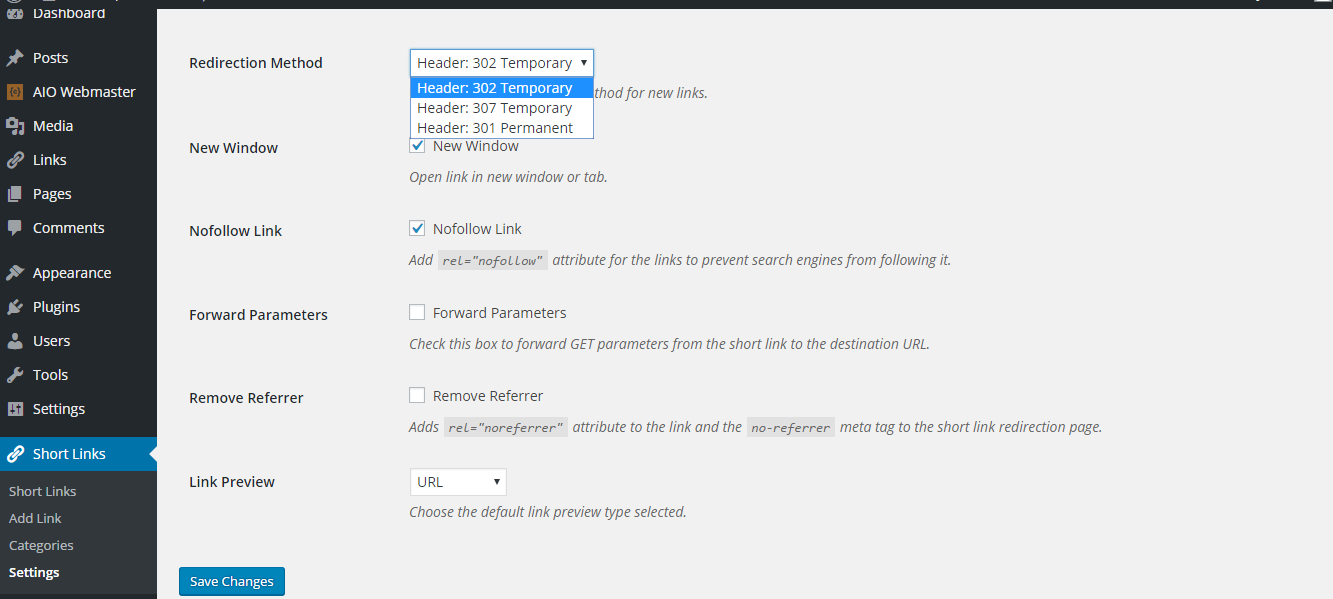 • Click on 'Categories' to add, delete, or manage the links in the categories. You can easily modify the categories.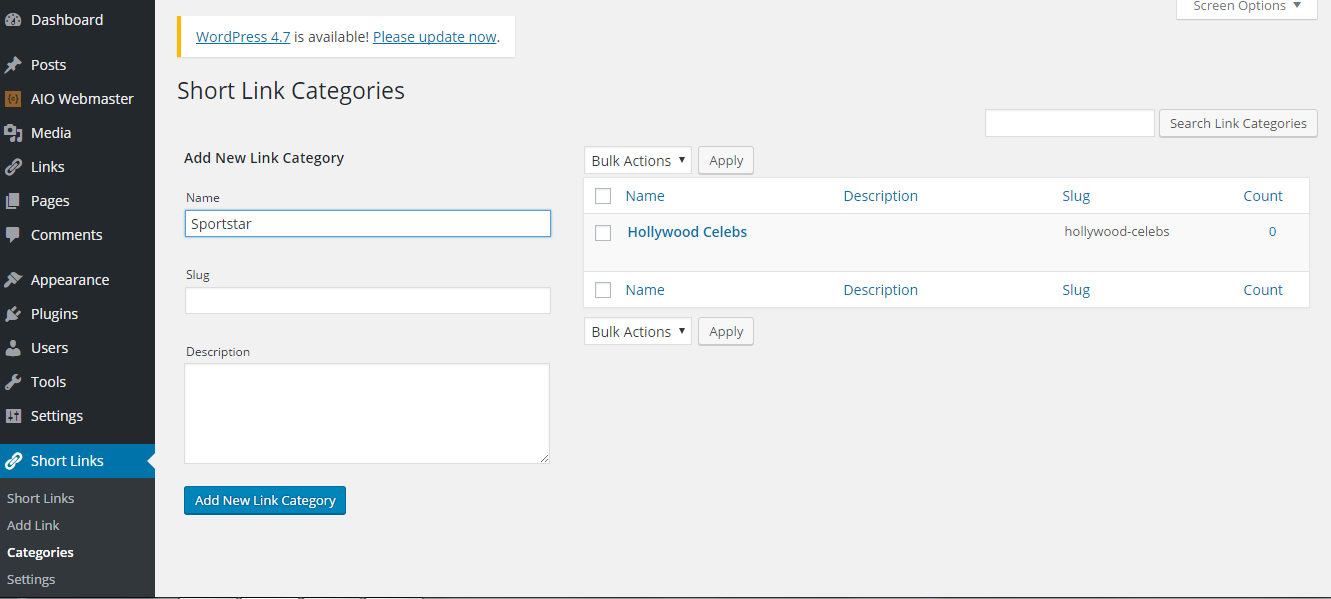 • By going to 'Add Link' you can manage the redirections on the short URLs and can even replace the old ones.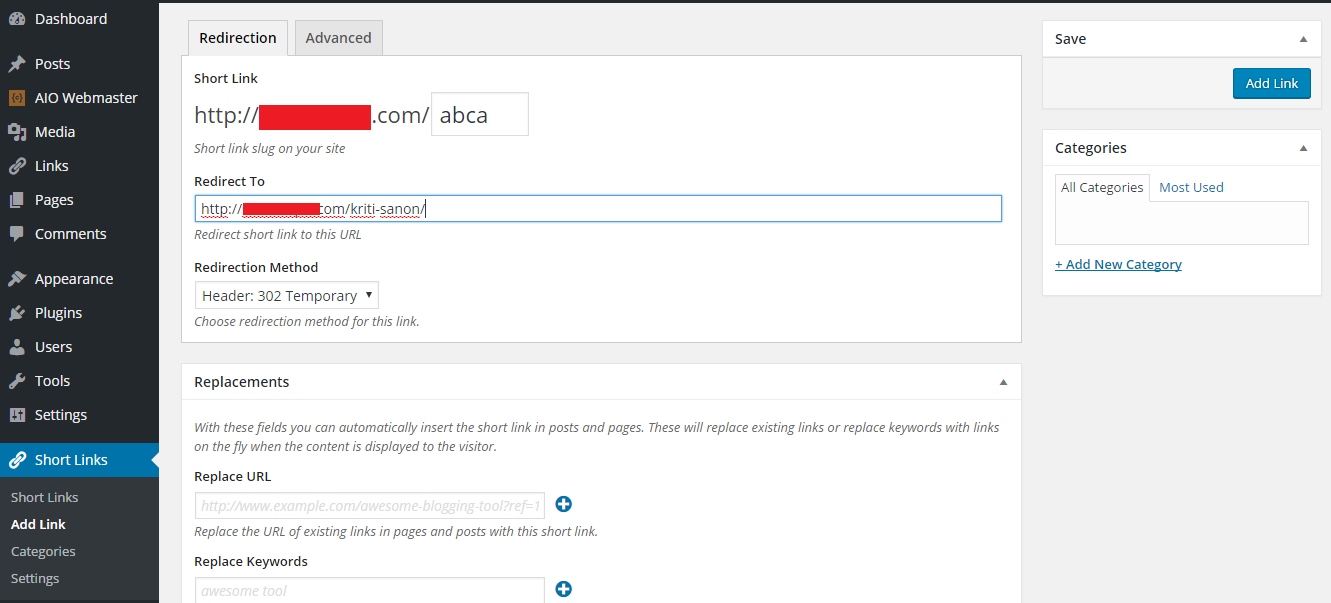 • Clicking on 'Short Links' will list all the links that you have shortened.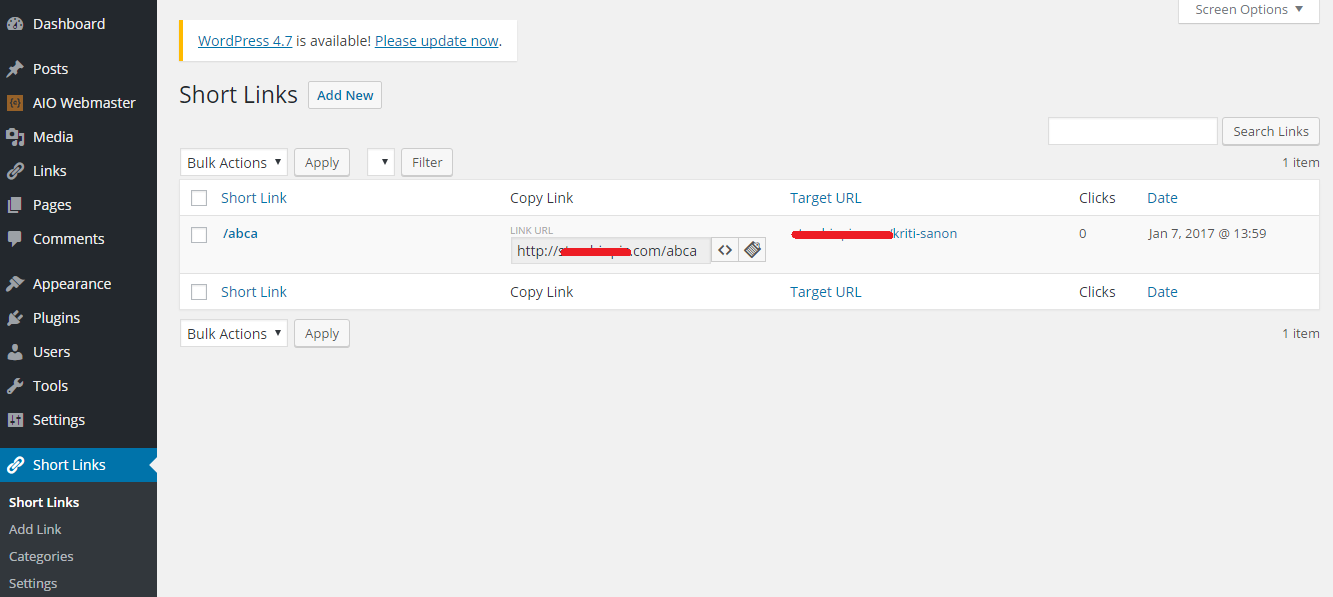 Pros of MTS URL Shortener
• One of the fastest URL shorteners available.
• It is fully customizable.
• Compatible with all WP themes and plugins.
• Multilingual support is available.
Cons of MTS URL Shortener
• We didn't find any notable problems with this free or premium version of the package
The Final Words
URL shortener by MyThemeShop is an extremely powerful plugins that works fantastically well to shorten you're your bigger URLs and hide them in shorter form. The redirection can be customized and you can manage the links into different categories. Install it now!