For those who are looking for how to convert an MP3 file into M4R file for using it in your iPhone or any Apple products, then you are at the right place to get the best easy solution. When you own an iPhone, it is very irritating when you download or purchase any MP3 file online for setting it as a ringtone. Because iPhone or Apple products do not support MP3 file format for ringtones. All these products of Apple supports only M4R format when it comes to setting the ringtone. This is one of the biggest drawbacks of having an iPhone with you.
Right from applications to music files, we use the iPhone store, iTunes to download or purchase which is not a very big task but the only thing which I doubt the most is that why Apple is not allowing us to use our favourite MP3 files as ringtone? This is not fair and because of this I stopped using my iPhone. We cannot find much music files in .M4R file format out in the web. All of them are available in MP3 format. So whenever we download an MP3 file and thought of using it as ringtone then the only way to use it as ringtone is by converting it to M4R file.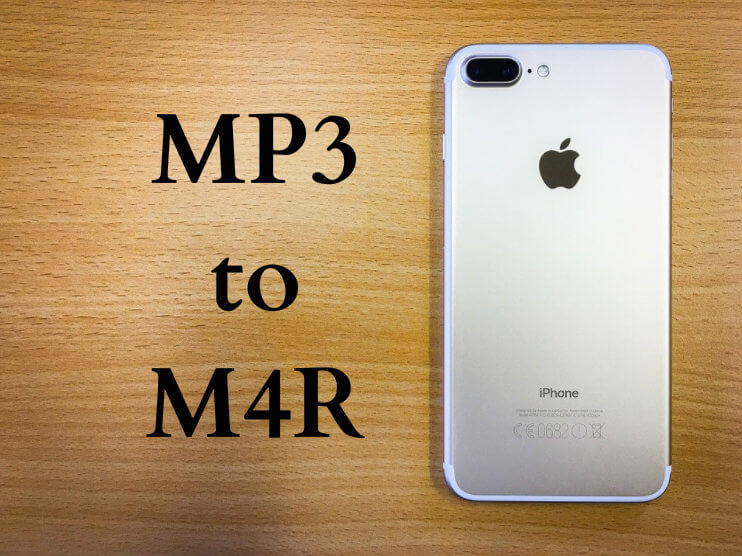 I thought of finding some best easy solution for this disadvantage and I have come up with some easy solutions in this article which I bet that you will find it very much useful and will love sharing it with your iPhone friends. Okay so let's get into the solutions.
There are totally three different solutions available as listed below:
MP3 to M4R conversion using iTunes software.
MP3 to M4R conversion using M4R converter software by installing the software locally in your system.
MP3 to M4R conversion using M4R online converter (Best Easy Solution out of all).
You can use any of the above mentioned solutions for converting your file but since I mentioned the best easy solution, I'm going to focus only on the third method which is nothing but using the online converter websites.
The first two methods you can Google about it and can get many step by step tutorials easily. The reason that I'm not focusing on that is both the first two methods require you to install some software locally in your personal computer or laptop whichever you are using.
MP3 to M4R Conversion using M4R Online Converter
Using the following list of websites, you can easily get your conversion done.
http://www.m4ronline.com/
FileZigZag
https://www.media.io/
ZamZar
You can use the above websites for free to convert your files. Some sites ask for your email address for sending the converted file directly to your mail box. Some will directly give you the download link of the converted file.
I will get you through the step by step process of the conversion using one of the above mentioned sites. Mostly the steps will be same for other websites too. You will not find much difference in the steps. So for now I'm taking the website http://www.m4ronline.com/ for explaining.
Step by step process for converting MP3 to M4R For Free
First of all, open the site link http://www.m4ronline.com/ in any of your web browser.
Click the browse button to select the file which you want to get it converted into M4R format as shown in the below picture: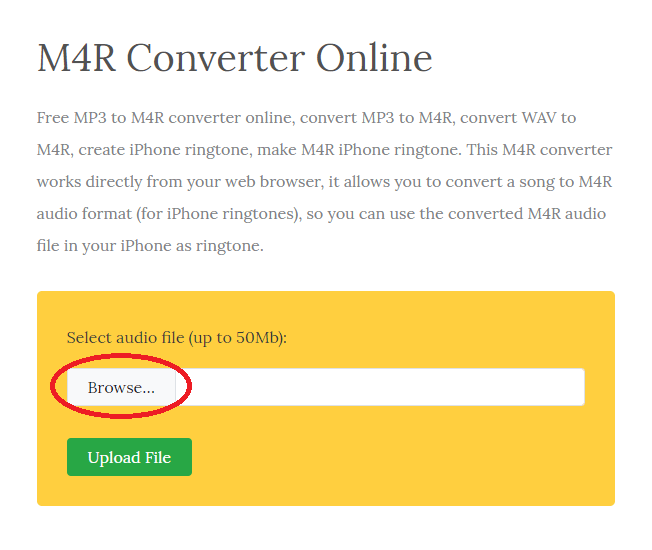 Then click the "Upload File" button as shown in the below picture: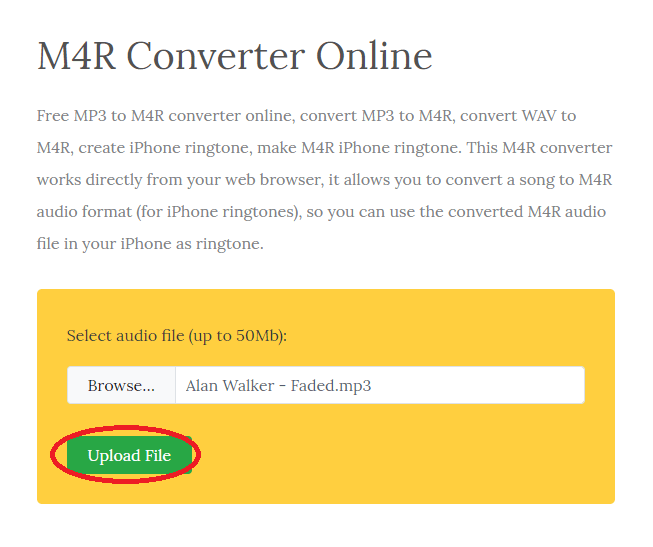 Once you click that button, you can see the file getting uploaded into the website's server in the form of percentage uploaded in the left lower side corner of the browser as shown below: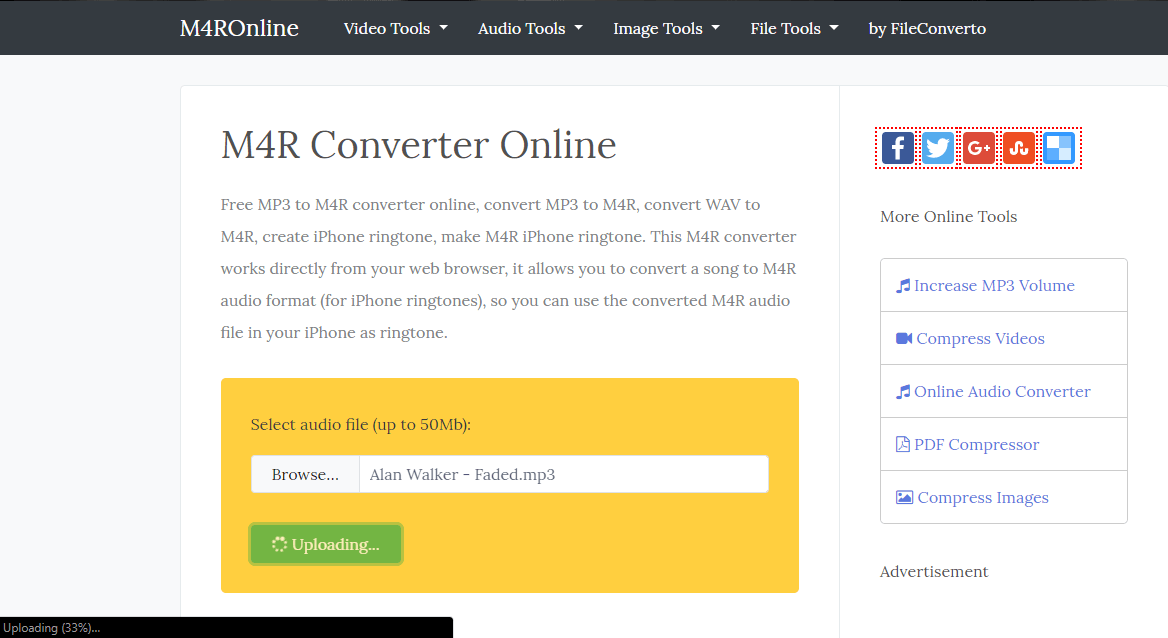 After one or two minutes depending on the size of the file you are uploading, the web application will convert and then give you the download link as shown in the below picture. You have to click the download button to download your M4R format file.
This is it. Now you got your music file in M4R format. Why waiting? Set it as your ringtone and enjoy hearing your favourite music every time whenever someone calls you.