Online casinos are great for loads of reasons –but there's nothing quite like a proper casino floor atmosphere. The right casino venue can turn a fun gambling session into a fantastic one.
In 2021, you've got all kinds of live casino services, either streaming games from a studio with a real dealer and tables or streaming directly from a working casino floor!
These are great too! But the next step was obviously full virtual reality casinos.
Who needs Vegas or Atlantic City? When you can slip on your sleek Oculus or HTC VR headset and boom – you're at the tables with full 360 visions of a bustling studio and stereo sound immersion.
There are already a few game developers offering virtual reality games on the market already, and you can try them out for yourself right now!
Plus, with these $5 minimum deposit casinos here, you won't have to put a lot down to give them a go either.
Virtual Reality Casino Advantages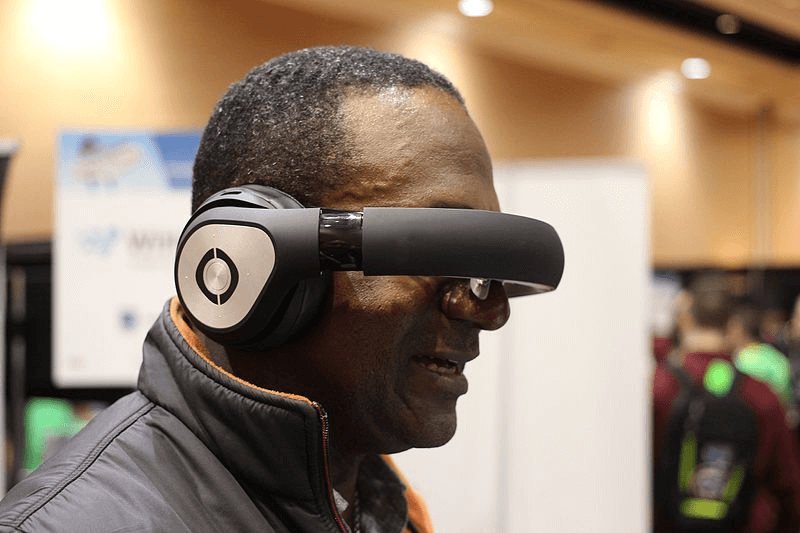 True immersion and a real wow factor for new VR players
Voice chat with other players and your live dealers
A nice and easy introduction to VR for less active people
A VR casino is as close as you're going to get to real casino floor gambling without hitting up an actual live venue. It's also just super fun and a novel experience, especially if you're new to VR!
There's also a simple and easy voice chat usually involved, so you can have actual conversations with your fellow players and the live dealer.
You'll find all regular casino table games in VR versions, including blackjack, roulette, and baccarat. More games are being added all the time, as the technology is picked up across the market.
One game some people will love in VR is slots – because you actually get the one-armed bandit pull or coin in slot action you do in a real casino. As opposed to a simple button click in online slots.
Lastly, gambling is usually a seated activity. This means it's perfect for a VR activity that doesn't need a reasonably large space and won't involve swinging your arms about a lot.
VR Casinos: What Do You Need?

If you've got a VR headset made for a phone, all you'll need is your smartphone, the headset, and a reasonably fast internet connection.
Simply log into your online casino of choice, make sure you've deposited funds, find the VR game you want, and you're good to go!
Mobile data will be absolutely rinsed by VR streaming, though, so be careful unless you've got an unlimited plan.
You can access most VR casinos in a 3D version on your normal computer, tablet, or phone screen – but the headset experience is what really makes it unique.
To run the high-end virtual reality casino games at their most impressive, you'll want a computer and a dedicated headset rather than a phone.
A good enough rig, and the headset, might set you back a $1000 or so, however. If you can afford it, though – it will blow your mind!
Disadvantages and the Future
We wouldn't be fair if we didn't mention a couple of bad things about VR casinos. The biggest one is the time-old classic of casino design – no clocks!
When you're on a computer or smartphone, it's so easy to look up and see how much time you've been gambling. Not so much with a VR headset on and no in-game clocks or lighting differences!
It can also cost you quite a lot to set up a good VR machine, too. However, the results are almost certainly worth it and very impressive for guests.
So, is the future of online casinos in virtual reality?
It's hard to tell. People thought VR would be the future of gaming in the 1990s. 30 years later, it still hasn't completely taken off.
But you'll certainly enjoy your experience with the massively improved technology on offer today. It really is a marvel, especially if you're new to the VR scene.
Many big companies are also betting heavily that interest will only be growing in virtual online casinos from here on out, but only time will tell if they turn out to be right.