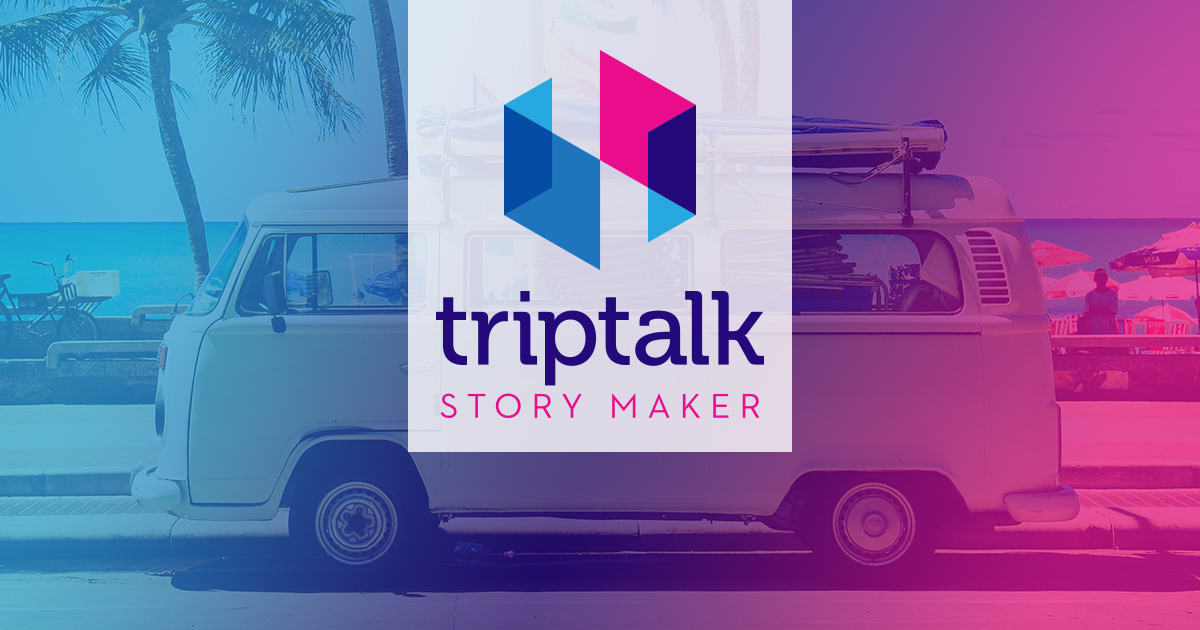 Are you a travel freak? Even if you are not a serial traveler, I bet you love journeys.
Have you ever thought of recollecting even the subtle moments you spent with your best buddies during the trips with the perfect feel? Sometimes, memorizing the past events won't give the pleasure of seeing it in front of your eyes.
That's why you need a tool to recreate your fun moments to immerse yourself in the joy of special journey moments.
Introducing Triptalk App
Here it is. TripTalk Appfor android, the unique tool to rejuvenate you in the recreation of awesome moments happened in your travels.
I have been waiting for such an application since long. Though tons of video and slideshow makers are readily available on the Play Stores, I couldn't find even a single one that can be a perfect visual journal of my trips.
Fortunately, my quest has ended here on coming across this app.
Installation and Initial Setup
Installing the app is no brainer as you can do it like any other Play Store application. Just go to the app store, search for Triptalk app and press the install button.
If you are too lazy to do those, just click here to visit the application page right away.
You will be treated with a neatly designed interface including a refreshing image. Below the image lay two buttons; Login and Register. Being the new user, you must tap on the second button.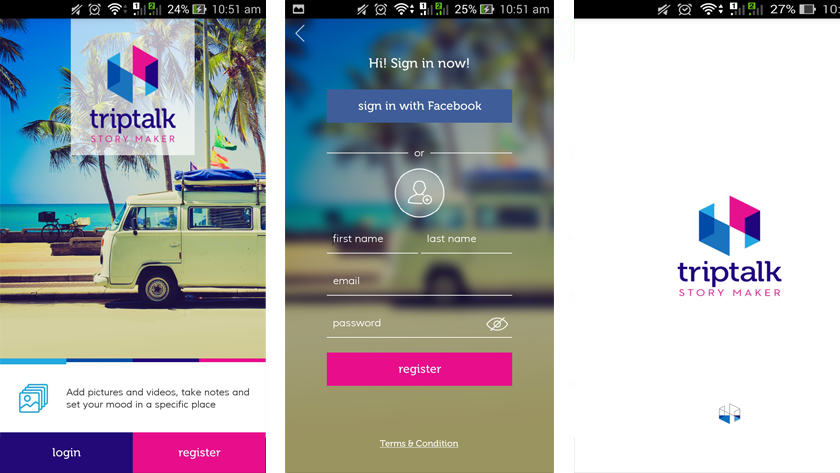 They allow two different ways to register- using Facebook and Email. I chose the first method because it involves only one step without any form filling.
That's all. You will see the home screen of the application next.
How to Create a Travel Journal in TripTalk App
TripTalk App must be your companion in every fun trip you make. It has got all the features to create a nostalgic feel in your mind.
I have shared above how the initial setup of the app can be done. Now, it's time to create a story.
Note:- In real, you need to open this application and take necessary actions (be it a snap, note or video) during each evanescent moments in the journey. Here, I am going to demonstrate how it can be done.
#1. Adding the Basic Details
First, you should tap on the paper plane button top of the screen. The screen you will get at this step asks you for a Trip name, Date and Trip buddy. You can also add a cover image for the trip.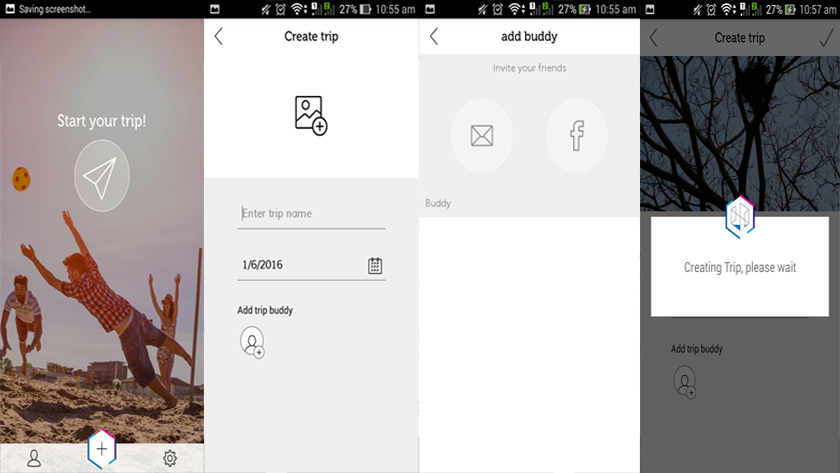 Editing the details after saving is possible, so you won't have to worry about wrong choices. The travel buddy feature is impressive when you make group trips (there's another advantage; I will talk about it later). You can invite anybody via email or Facebook.
After doing the steps given above, you are good to go.
#2. Pouring Special Moments
The initial setup is done. It's time to take the story ahead.
You can add notes, images, voice, videos, and mood.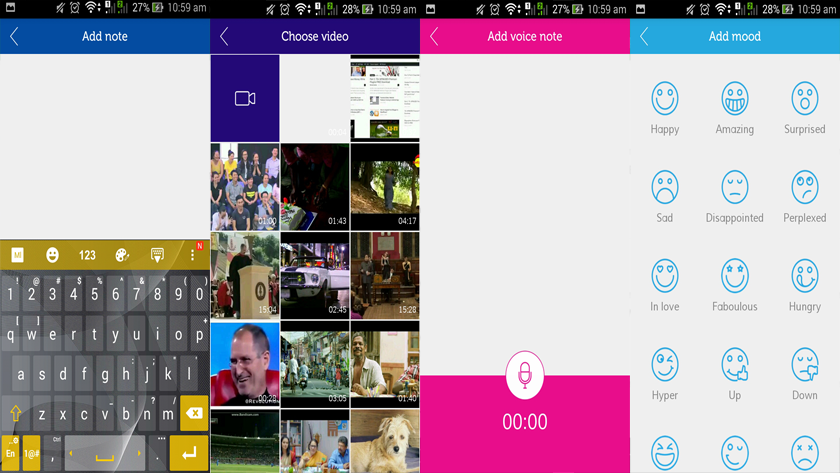 Whenever you experience an incredible moment, pour the journey to any of the media.
Tapping the hexagonal '+' button at bottom middle part of the screen lets you choose between the media. (It can also be done inside a Trip).
It may take some time to synchronize the content based on the size of the file you select.
#3. Publishing the Journal
The app features all the trips on the homepage itself. In order to publish, you need to publish on a particular one and choose Talk.
The next step is to select between manual or automatic modes. The former allows you to be selective of the moments you created (in case you want to eliminate a low-quality image or other media) whereas the latter creates the trip journal all on its own.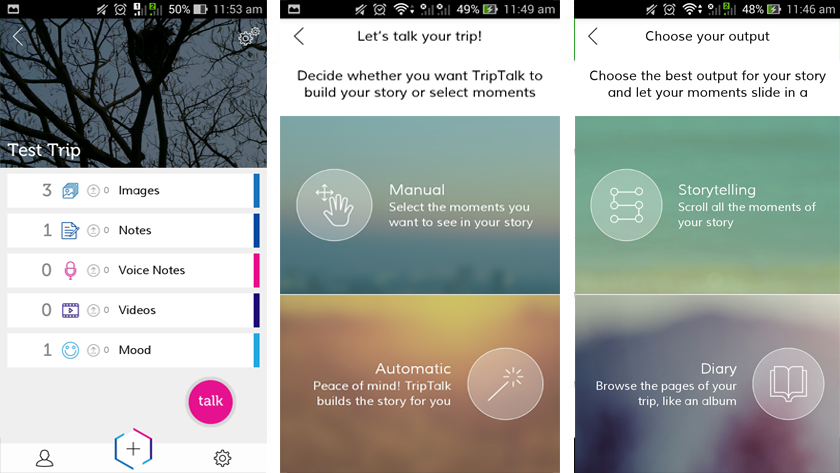 After the mode selection, output methods will be presented before you. Two of them are available; Storytelling and Diary. Then, you have to choose the theme (both free and premium are available).
Finally, tap on 'See your trip' to get the output.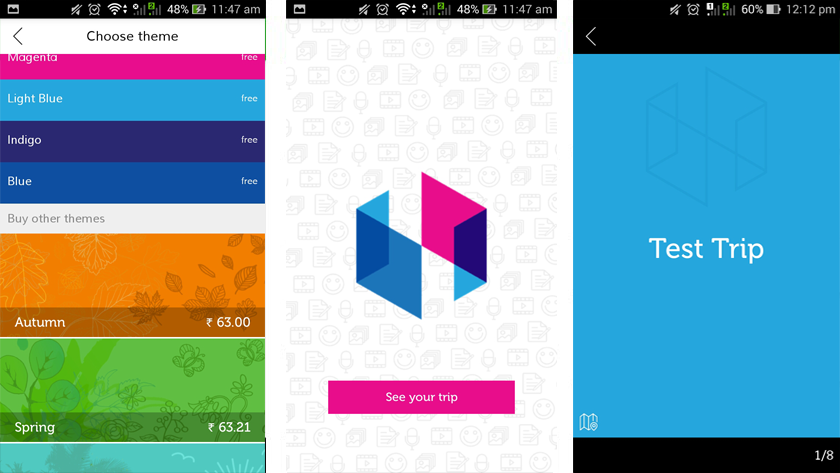 You can share the story on social media as well.
Additional Features
By default, you get only 250 MB quota for the storage. In case you need additional data, they have an in-app purchase you can rely upon.
For the first referral you bring, they will gift you an additional 25 MB.
Pros
• Easy-to-use and neatly designed interface.
• The best travel app to make collaborative trips.
• Additional data for the first referral.
• Premium themes to beautify your journal.
• Rich media support to add your special moments.
Cons
• Free 250 MB quota may not be sufficient for lengthy trips.
• Sometimes, the app's response time was more than usual (maybe for me only).
• No option to save the slideshow locally.
Final Verdict
You should use TripTalk to cherish each special moment of your journey. It has got all the specs to aid you for that and it is only 84 MB. Just download and enjoy every trip.