In today's world, as our schedules are getting more and more hectic every day, we need to start our day off just right. All of us have experienced those mornings when we would rather hide under a rock than get out of bed. However, like any obstacle in life, this state can be conquered with a little help and some good planning. And there's nothing like music to brighten up an otherwise bleak state of affairs.
How Music Has Been Shaping The World As We Know It
Music has been around for eons. As human beings, we have recognized the value of this form of expression a very long time ago and have been reaping the benefits ever since.
From classical music to rock, rap, and every genre in between, this versatile art form stands at the base of many people's personal style and thus helps them define themselves to the world around them. Because it incorporates so many different modes of expression, music has also been the subject of numerous scientific studies and tests to determine just how we can harness its power most efficiently, and use it for beneficial purposes.
Get Over The Morning-Time Blues With Music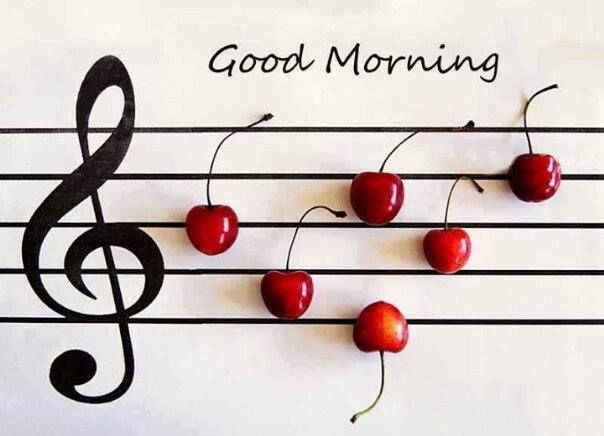 Pretty much everyone has, at some point or another, experienced a hard time getting up in the morning. Multiple factors can contribute to this, like going to bed late, having a late dinner, stress, etc. Nonetheless, there is a valuable, useful tool that can help get your temperament bright and shiny for the day ahead with no effort and no wasted time: music.
With the technology, available today, you have numerous options of neatly organizing your top tracks so as to listen to them anytime you want. You can directly make a YouTube playlist to access via an Internet connection, or convert the videos into audio files using an online video converter (more details here: https://www.youtube.com/watch?v=hA5-WyeQF1Q). Make a playlist, pop some headphones in as you're getting ready, or turn on your preferred music playing device, and play the songs that inspire or cheer you up. In case you don't have any in mind, we're here to help. Here are 15 mood-boosting songs to bring out the sunshine in the morning, wherever you might be.
1. La La Land Cast – 'Another Day of Sun'
The energy and liveliness often present in musicals, are not to be taken lightly. Thanks to its excellent cast, La La Land has become one of the most exciting movies to watch in 2016. The soundtrack is the perfect, uplifting start for any day.
2. Maroon 5 – 'Moves Like Jagger'
This song's lighthearted, rapid beat will make you want to jump around and, before you know it, you will be inventing your own moves… like Jagger.
3. Mark Ronson – 'Uptown Funk ft. Bruno Mars'
With fun, catchy lyrics, this song's performers will contaminate you with their positive thinking and playful attitudes, and they'll have you singing along as soon as the song starts to play.
4. P!nk – 'Blow Me (One Last Kiss)'
P!nk is definitely a physically active performer. This element is what powers almost all of her songs. This one, in particular, combines good humor and puns with an upbeat musical arrangement that will heighten your energy levels to the max.
5. American Authors – 'Best Day Of My Life'
Positive thinking is the main feel-good theme of this song. You can feel it right off the bat, as you let your negative mindset mold into a more uplifted, motivated mentality.
This song brings with it a unique atmosphere that transports you into a completely different world. A world of peace, serenity and good vibes for any time of day.
7. Justin Timberlake – 'Can't Stop the Feeling'
When the feeling feels good, why would you want to stop it? Enjoy getting in the mood to successfully take on the day!
8. Snakehips – 'Forever (Pt. II)'
With a nice, techie feel, you can even look to this song's video to get inspiration for some excellent dance moves to make your musical experience even more animated and fun.
9. Arcade Fire – 'Ready to Start'
An oldie but a goodie. You will inevitably get influenced by the good vibes this song has to offer, which will definitely attract some awesome results during all your busy day endeavors.
10. Katrina & The Waves – 'Walking On Sunshine'
A classic joyful tune to dance around to as you're getting ready to go to work. Forget about your problems for a few minutes, and when you return, the fresh mindset is sure to bring with it heightened productivity and optimism.
11. Coldplay – 'Hymn For The Weekend' (Seeb Remix)
This is a great song to listen to in its original version. Nevertheless, the remix adds a fast pace rhythm that will considerably boost your mood and energy levels.
A party song in its own right, this Sia classic, adds what's missing to any day, regardless if you decide to listen to it on a coffee break, before leaving your house, or even to celebrate the work day being done.
13. The Avalanches – 'Because I'm Me'
When you wake up on the wrong side of the bed, it might be a good idea to start your day with a softer sounding melody. This can also be an amazing tune to work out to or to help you relax during a stressful commute.
14. The Royal Concept – 'On Our Way'
Get inspired with this stimulating piece. It will be hard for you to stop singing along to this song when you're done listening to it. But that's OK. Keeping up the good disposition this song inspires will end up boosting your mood all day. You're welcome.
15. Dvořák – 'Humoresque In G Flat, Op. 101/7'
Studies conducted on classical music are always fascinating. Due to the high complexity of this musical genre, it strongly influences the brain in positive ways and brings about positive changes in mood, as well as an increase in concentration power. Give it a shot and discover the effect classical music has on you.
An Active, Musical Morning Routine
Working out in the morning has been proven to have some serious health benefits, as well as providing an excellent mood and energy boost. A quick exercise routine can be worked into any agenda and getting it out of the way in the first part of the day, will not only give you a feeling of satisfaction, but also enable you to focus on your daily tasks with an added pep in your step.
It no longer comes as a surprise that music and physical exercise are strongly linked together. And now, thanks to the ever-growing world of technological gadgets, anyone can take music anywhere and listen to it anytime. At the gym especially, people tend to instinctively use music to ease their effort and have some fun while working out.
Active songs have a distinct power over the human brain, and there are various ways in which they may affect your mood, thus making you have a lot more energy for a productive workout.
How High-Energy Music Helps During Your Workout Session
–   Music can significantly reduce your perception of fatigue. By providing an entertaining distraction, when you listen to music, you no longer think about how tired you are, or how your muscles are burning, instead, you get to enjoy your favorite beats.
–   Synchronizing your movements with the music's rhythm can increase your stamina and metabolic efficiency. The movement combined with the repetitive tempo, will make you think of it like a game, or a dance, instead of a tiring workout.
–   Listening to music can serve as a mental distraction during low to moderate intensity exercises. The effect is lost when high-intensity exercise is pursued. Nonetheless, music can still change the way you respond to high levels of fatigue, due to the fact that it serves as a mood enhancer.
–   Songs' tempo can also be used as a metronome. This will help maintain a steady pace during the routine, reducing false steps and decreasing energy expenditure, thus improving the quality of your workout.
–   Music can also motivate you to work harder and longer. This is due to the fact that you start to identify with the singer's emotions or perspective that inspires you to stay on track.
The effectiveness of music, when combined with various endeavors has been proven time and time again. However, since everyone is different, we are all influenced in individual ways. Discover how music affects you specifically and enjoy using music to enhance the activities that make up your daily life.