The world is shifting towards modern technology, but there are a majority of business people surrounded with incorrect information. Modern technology is focusing on CNC machining, and many manufacturers have opted-in and increasing the output per year. Many business people do not have a benchmark to compare and find out whether CNC Machining .vs Conventional Machining is better.
What are CNC Machines?
CNC (Computer Numerically Controlled) machining is a next-gen manufacturing equipment. Traditional machinery requires five cutting tools to achieve the design, but CNC machines require only three cutting tools. CNC machines simplify the manufacturing process but the newbies, who haven't experienced the CNC machining are not able to make a decision. We are going to give you clarity on whether CNC machining is an ideal replacement for traditional machines or not.
1. Accuracy & Precision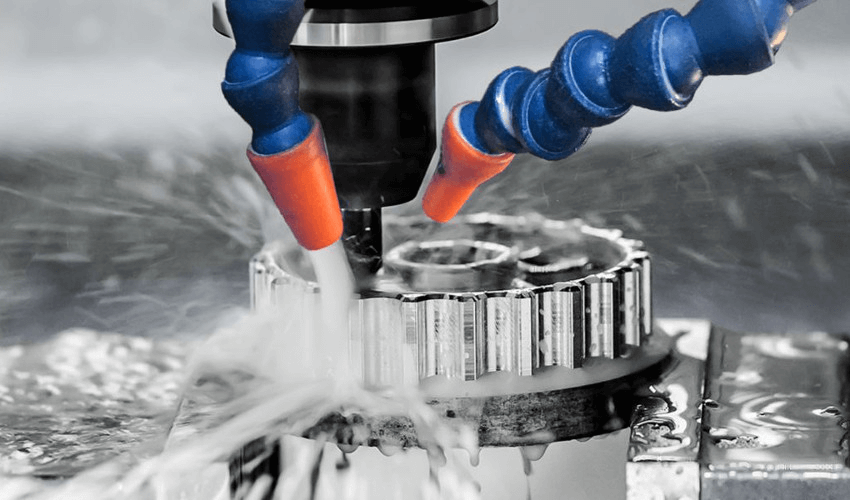 We believe in real-life and noticeable output, and the precision is remarkable when compared to the traditional machinery. The new technology enables the operators to communicate with the hardware using modern software. Engineers have to program the software, and it will replicate the design "X" number of times. You don't have to worry about order capacity and quantity because the software is always present to guide the hardware. Business people will witness the consistency, accuracy, and precision in the output, and that's what makes the next-gen CNC machine technology remarkable.
2. No Production Limit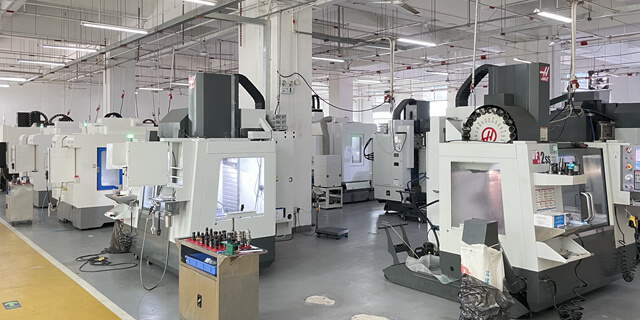 CNC machines are capable enough to produce excellent output within a short period. You can upload the design blueprints and let the software take over the process, and never have to worry about quantity. Of course, you have to take out the maintenance time and malfunction that occurs in the electronic machines. Traditional machines require high maintenance, and it does have limitations, which limits the production output. CNC machines have lesser limitations when compared to conventional technology.
3. Less Labor
Many industry-leading companies consider CNC machines cost-cutting and cost-effective solution because it requires less labor. The combination of powerful software and hardware eliminates manual work, so you need fewer technicians to handle the task. The software can operate hardware, and it is well-organized, so the technician can multi-task efficiently. You are spending less money on the production and producing goods in higher quantity for a lesser price. CNC machines are considered cost-effective, and this is one of the contributing factors.
4. Safety
No company call tell when the demand for goods will increase, which creates a huge opening for mass production. It's not easy to keep up the quality when producing the goods at a higher capacity. CNC machines are an efficient technology that is designed to keep higher quantity production and safety plays a crucial role in it. CNC machines are operated by software, which eliminates manual human error, and the goods are produced in a closed chamber inside a transparent safety door. The technicians and the authority can witness what's going on inside and take action instantly if something goes wrong. Your high-quality goods are produced at a higher quantity without human errors.
5. CNC Machinery Parts
Millions of companies have added different products and goods to the catalog. Every product in the market is different and has unique aspects, and your brand has to keep up that unique factor. Contact the manufacturer for custom CNC parts and produce whatever your business needs at a desirable quantity. Many ISO 9001 certified factories can mass-produce high-quality output within the deadline. CNC machinery does a good job when it comes to delivering the project in a shorter period.
Technology is all-about making the human life easy and solving the complicated problems easily, and CNC machines are able to keep up with the corporate demands. You can contact the factories that have CNC machines installed in the workspace and witness the true potential of the CNC technology.
Bottom Line
CNC machines are the next-gen machines to meet all manufacturing needs. The world is moving towards AI software and hardware, and CNC machines solved most of the problems that conventional machines were not able to do it. The CNC technology address cost, mass production, continuous work, and reduced workforce to meet the client's demand.