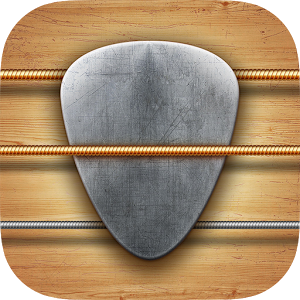 You don't need an actual guitar to learn how to play it.
Yes. I am not kidding. I mean what I said. If you are crazy about guitars and want to learn the chords, you must read this article all the way up to the bottom as I will be sharing a virtual guitar with you.
Buying a real one is a big deal because you don't know the craze last forever or not. What if I give you the strings virtually that can be played in the same way like in an actual guitar?
Introducing Real Guitar for Android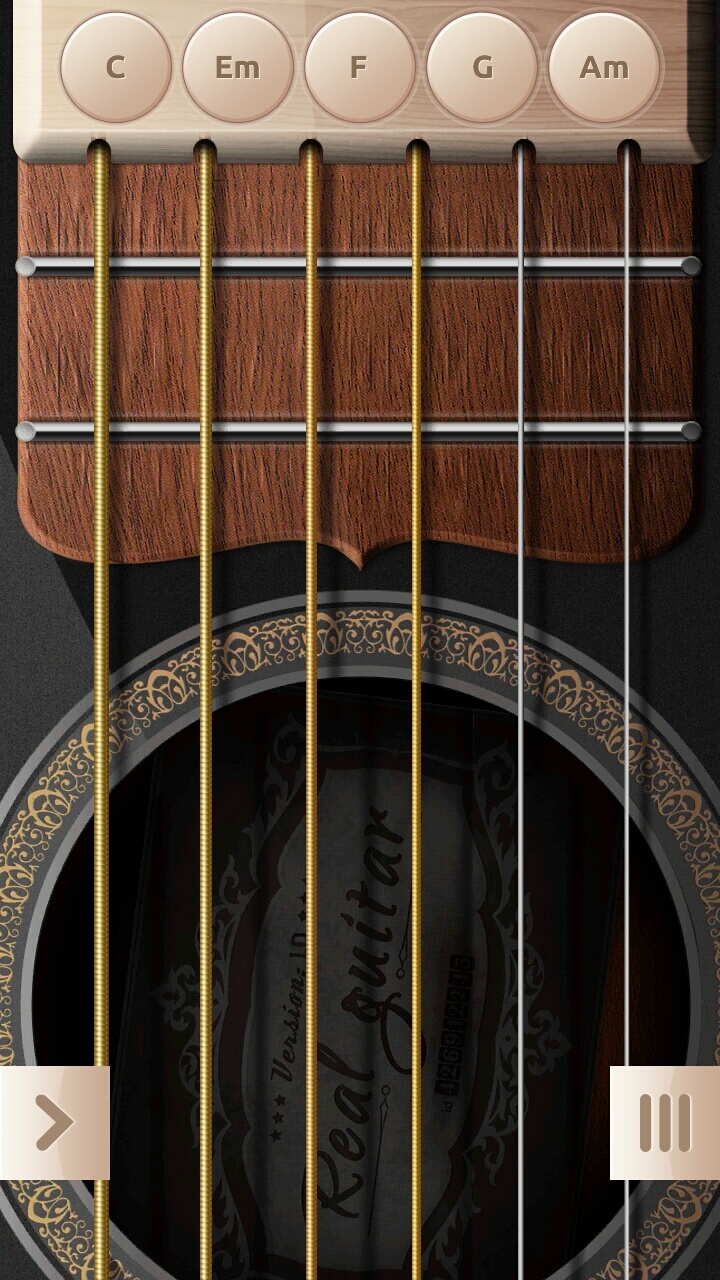 This is the thing; real guitar. It is exactly the opposite of what it means.
Download from Google PlayStore
Having the name real guitar, it actually is an Android app that allows you to run your fingers through the guitar chords. Gismart is the developers of this incredible guitar simulator app, who has the experience of developing several other apps of such kind (Gismart Piano, Real Drums, Real Xylophone, Guitar Tuner, Real Metronome, etc.).
Features of this Virtual Android app
I am not a music instrument buff, and I downloaded this app only for fun. But it really blew my mind off with the perfect features. That's why the app is shared here as it can be used to learn chords in a convenient way.
#1. Available for Multiple Platforms
Gismart has launched the guitar app for three major mobile operating systems; Android, iOS and Windows Phone. So, you won't have to be disappointed due to the platform on your phone.
And, I have stunned to see the response this app got. With more than 10 million downloads on Google Play Store, it has got a 4-star rating as well.
#2. Two Types of Guitars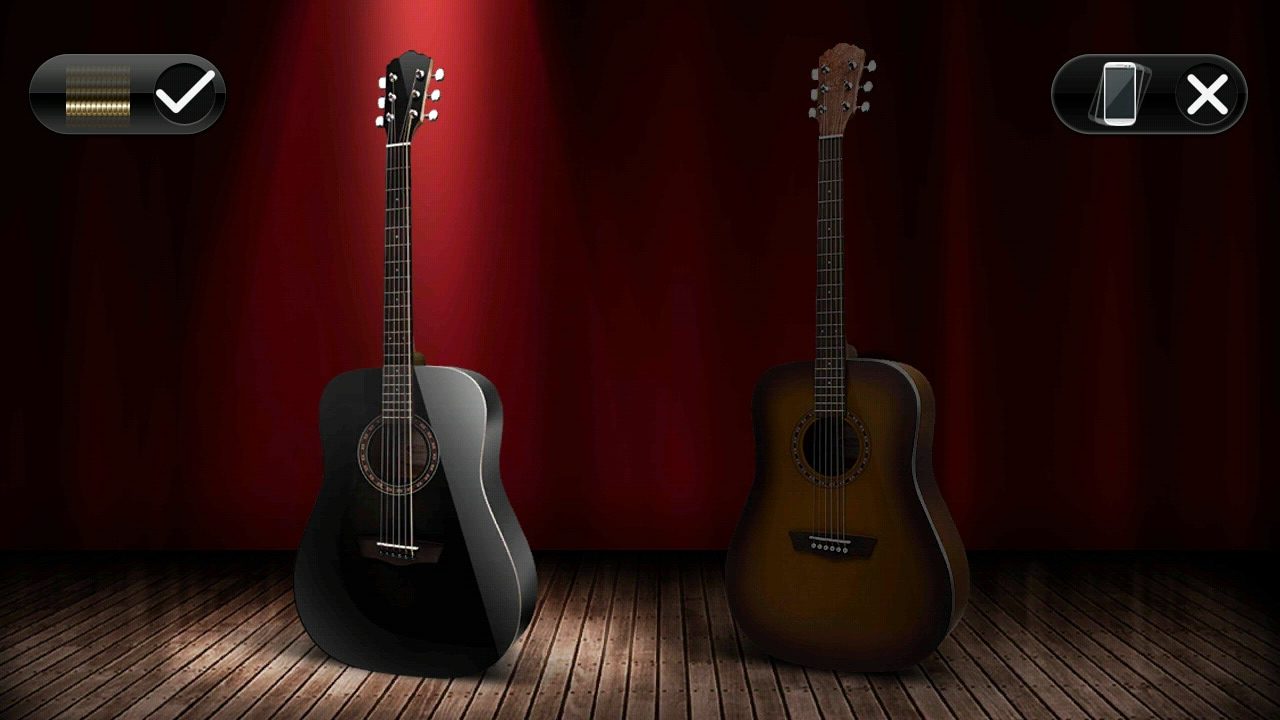 If you are crazy about guitars, you may find this useful. Truth be told, I found out two kinds of guitars that have obvious difference in the sounds (given I don't know much about guitars).
The company says that the difference lies in the strings as the first one has nylon while the second has steel. By the way, all sounds were recorded from real instruments, and the quality is excellent.
#3. Chords Library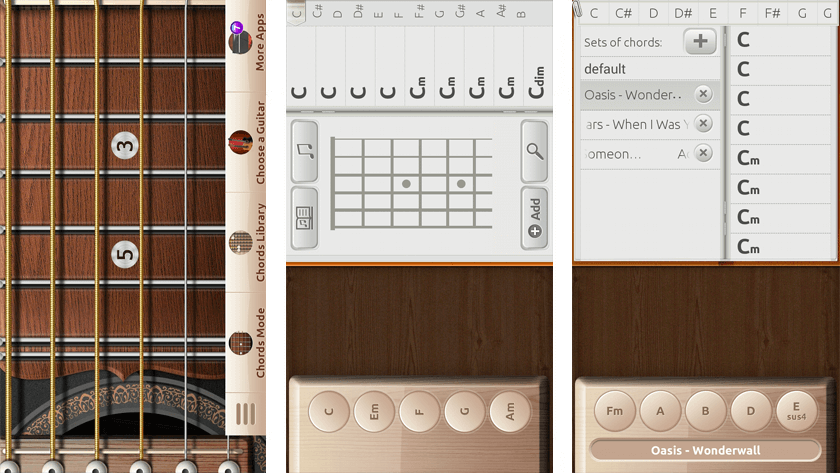 A chord library is available to help you switch between chords on the go. You can edit the chords on the guitar by a simple tap.
In case you want to add your own chords, the add button on the Chords library makes it easier. And, the search button is available to end your quest for required chords.
You can adopt the chords from a bunch of songs from the book icon given on the Chords library.
#5. Available for Free
No matter what your mobile OS is, it comes free for all OS. You can download it for free from the respected App Store.
Using Free version, a user can add up to 5 chords to the panel. Upgrading to paid version ($1.99 – iOS, $0.99 – Android), a user can add up to 10chords to the panel. Also paid version do not have ads.
#6. Solo Mode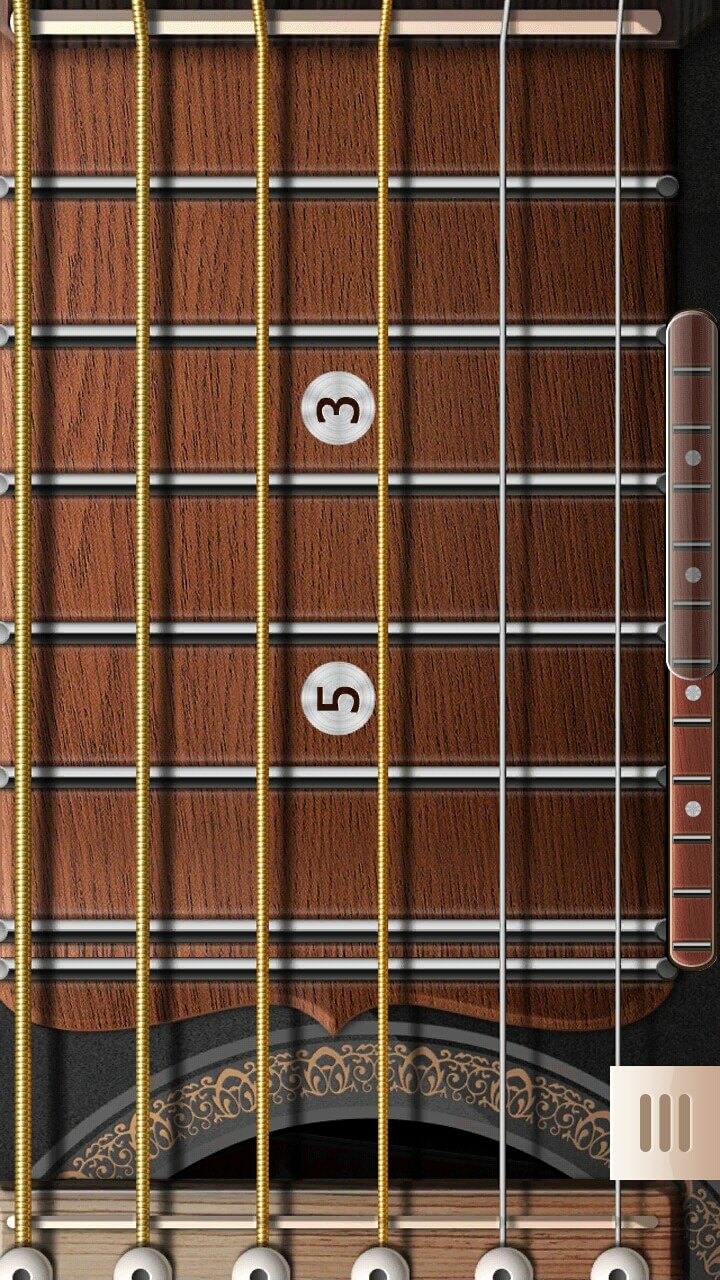 Are you series about guitars? Then, you will find the solo mode useful. The solo mode -unlike chords mode- doesn't have any preset chord to guide you in playing.
Instead, you need to be an individual to weave the music as a solo. They have an impressive highlighting system to figure out on which string you just touched.
In short
Pros
• Realistic guitar experience
• A chord library
• Songbook to customize chords
• Solo mode
• Feature to add your own chords
• Crisp and crystal clear sound quality
• Two different types of guitars with nylon and steel strings
Cons
• A song library for the training purpose would have been excellent. But it's not available.
• Only half a dozen songs are available in the song book. However, you can add as many songs as you like yourself!
Final Verdict
If you have the flair of playing guitar, you must download this. The making-your-own-chord feature will surely entice you.
But when it comes to the beginners, it may seem a bit geeky. The unavailability of a training session issue will inevitably pop out. But as long as you take this as fun, there's nothing to worry.
Overall, it is a fantastic application for those who look forward to having entertainment.
What are you waiting for? Just go and download Real Guitar now.
Don't forget to hit one of the share buttons as well.