Every Windows operating system has a basic feature called File Explorer. The Windows 11 Explorer interface for navigating file systems is clean and uncluttered. However, many people have problems with Windows 11 Explorer not working. How can we solve this?
If you're experiencing issues with File Explorer, such as it not opening when you launch it or crashing unexpectedly during use, there are some methods that may be able to assist you.
Method.1 Restart the File Explorer
If a program suddenly stops functioning, restarting it is often the quickest and most reliable approach to get things back to normal. Thus, you may use the Task Manager to restart File Explorer if it stops responding on Windows 11.
Step.1 Use the keyboard shortcut Ctrl + Shift + Esc to enter Task Manager.
Step. 2 Now locate the Windows Explorer from the various options. After finding Windows Explorer from various options,right-click on it. Finally, tap on the option labeled "Restart."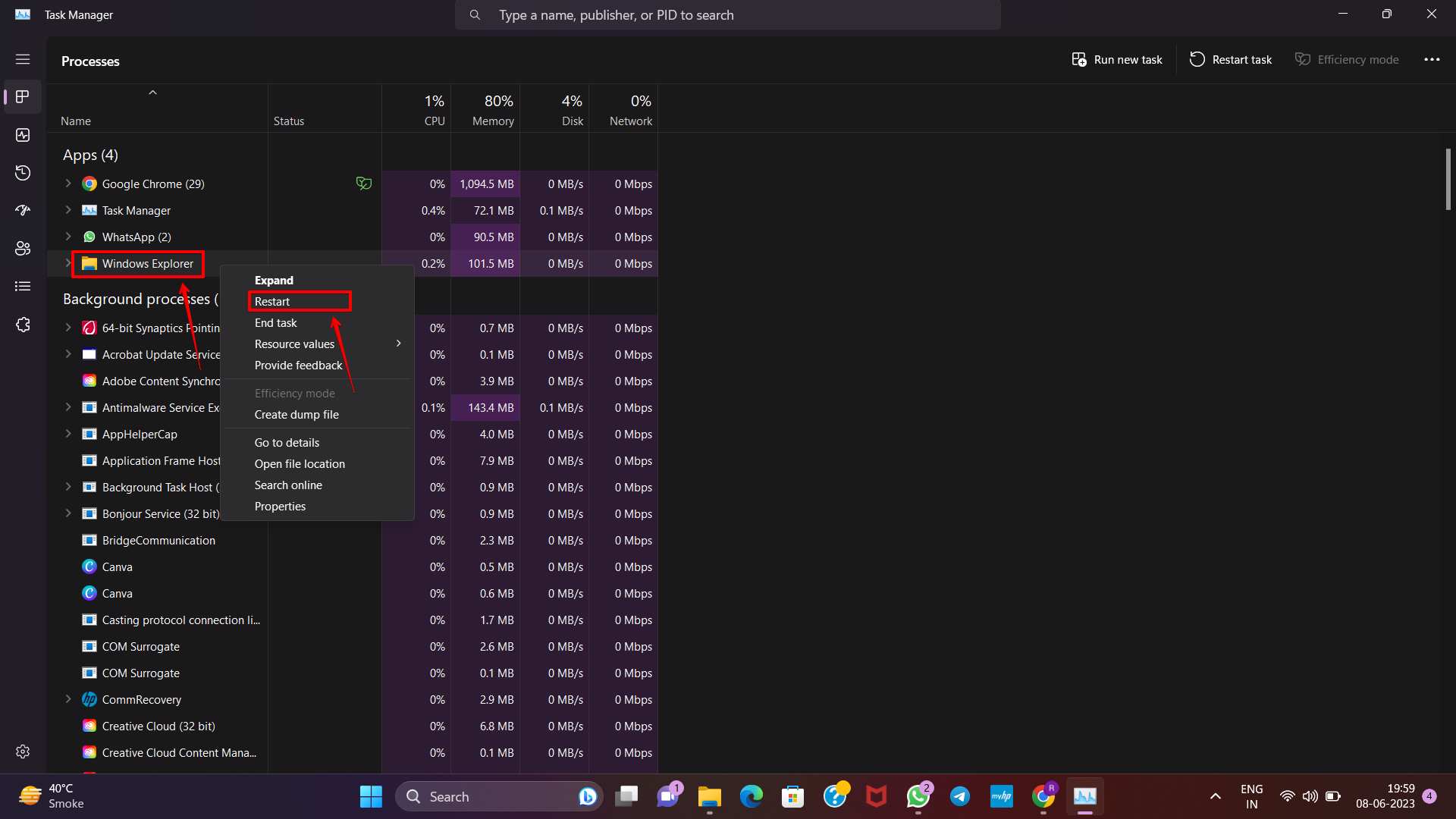 Once you've restarted, check to see whether it's functioning normally. If File Explorer is still not responding, you may try ending the current Windows Explorer task and starting a new one:
Step.1 Right-click on the Windows Explorer icon in Task Manager, and choose the "End task" option from the menu that appears.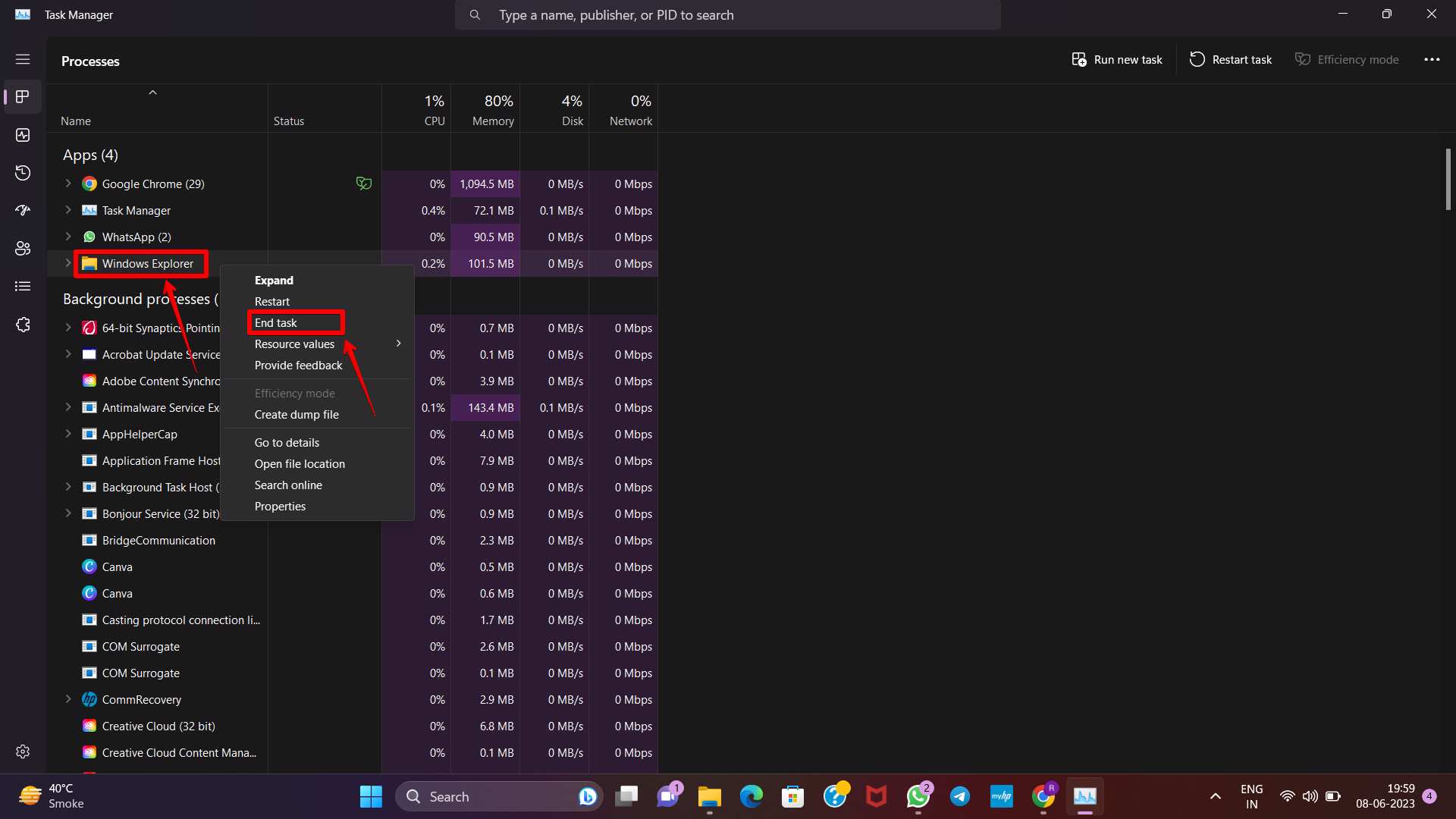 Step.2 Go to the top left corner, choose the option labeled "File" and then "Run new task."
Step.3 Enter "Explorer" into the task window. To create this task with administrative privileges, please select the corresponding checkbox. Then you may try opening File Explorer by clicking the OK button.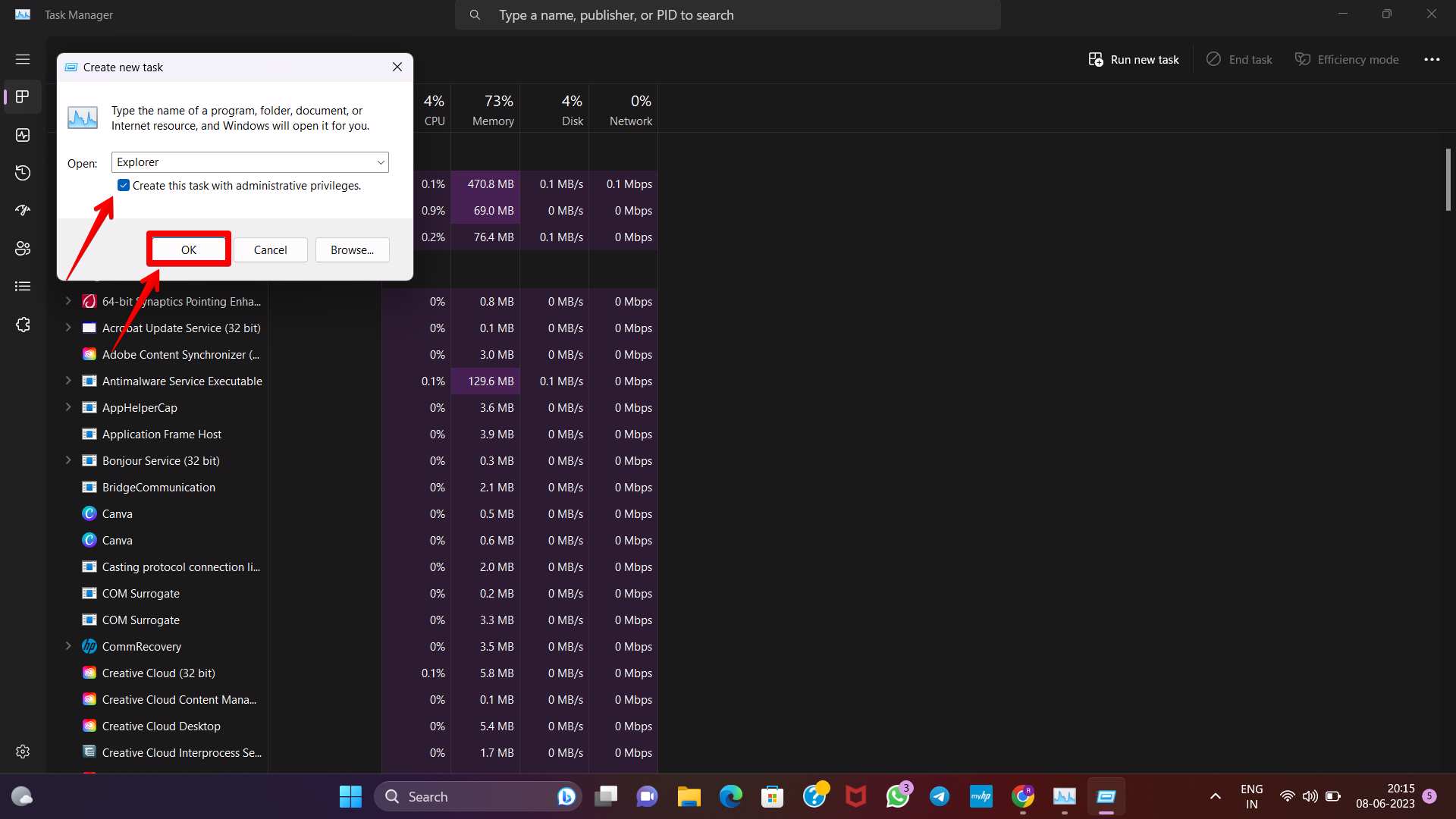 Method 2. Adjust File Explorer Options
Making some modification in the File Explorer might solve the problem for certain people. Instead of using the shortcut key combination, they launch File Explorer and go to this computer.Follow the below given step to find a solution to the problem of File Explorer in Windows 11 not responding problem:
Step.1 Type "File explorer" into Windows's search box and go with the first result.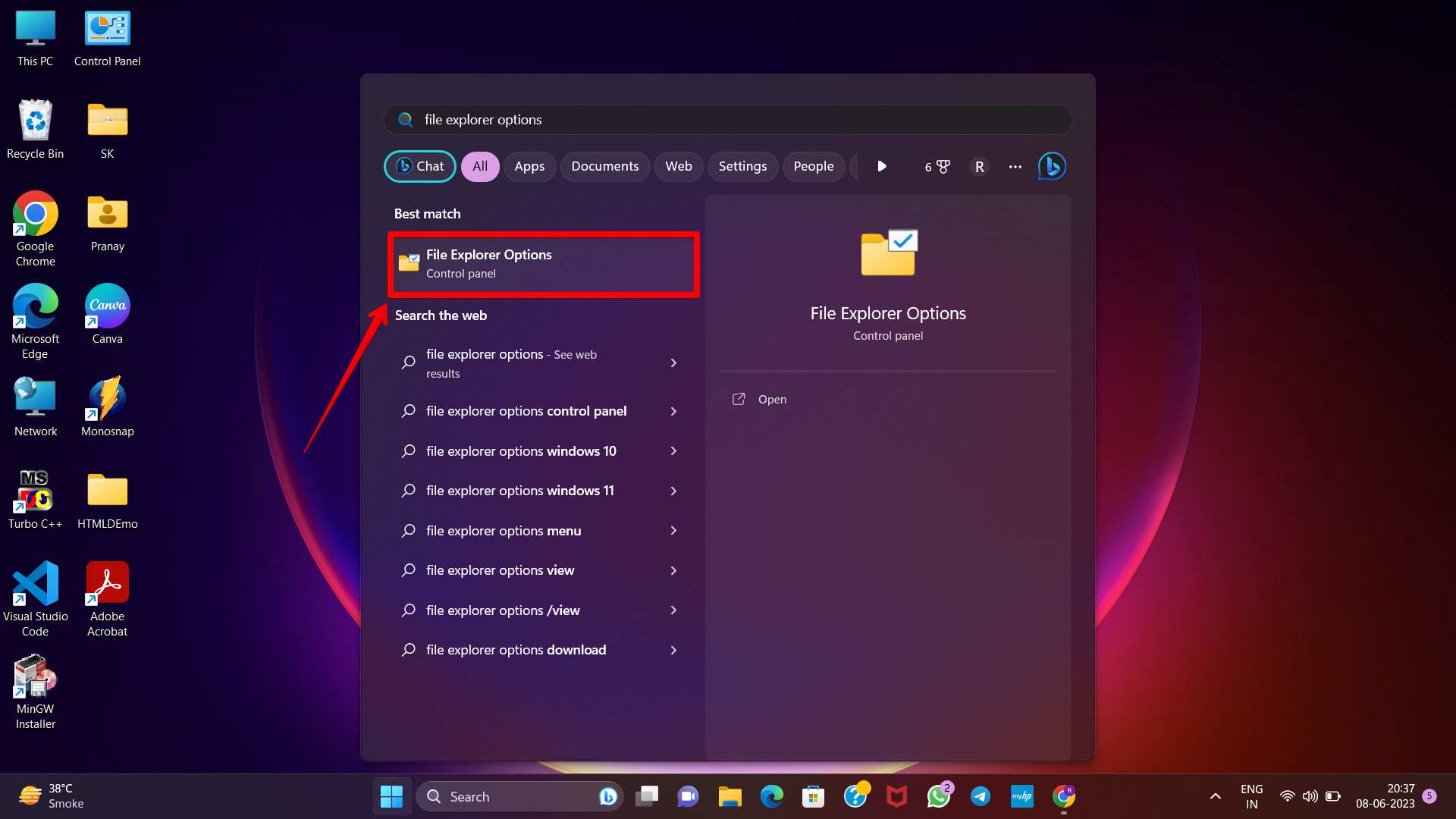 Step.2 Select "This PC" from the list of destinations in the "Open File Explorer to" menu. After making your modifications, click OK to preserve them and then "Clear" to clear the File Explorer history.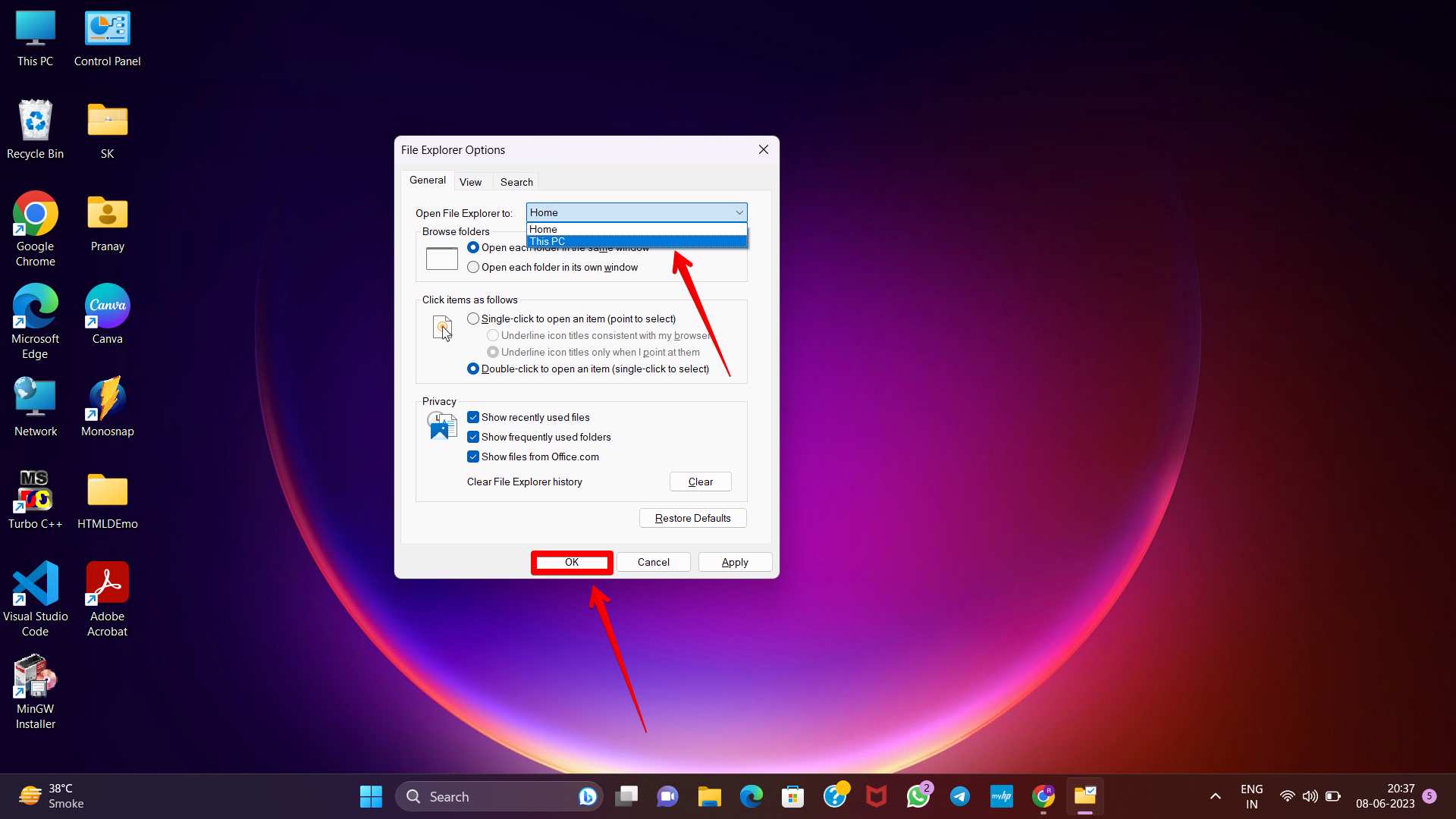 Method.3 Use System File Checker
If File Explorer in Windows 11 stops working, it might be due to missing or corruption in crucial system files. You may fix this using the SFC tool to scan any damaged files and replace them with a cached copy from your computer.
Step.1 Begin typing "Command Prompt" in the search bar. Select "Run as administrator" present in the left panel"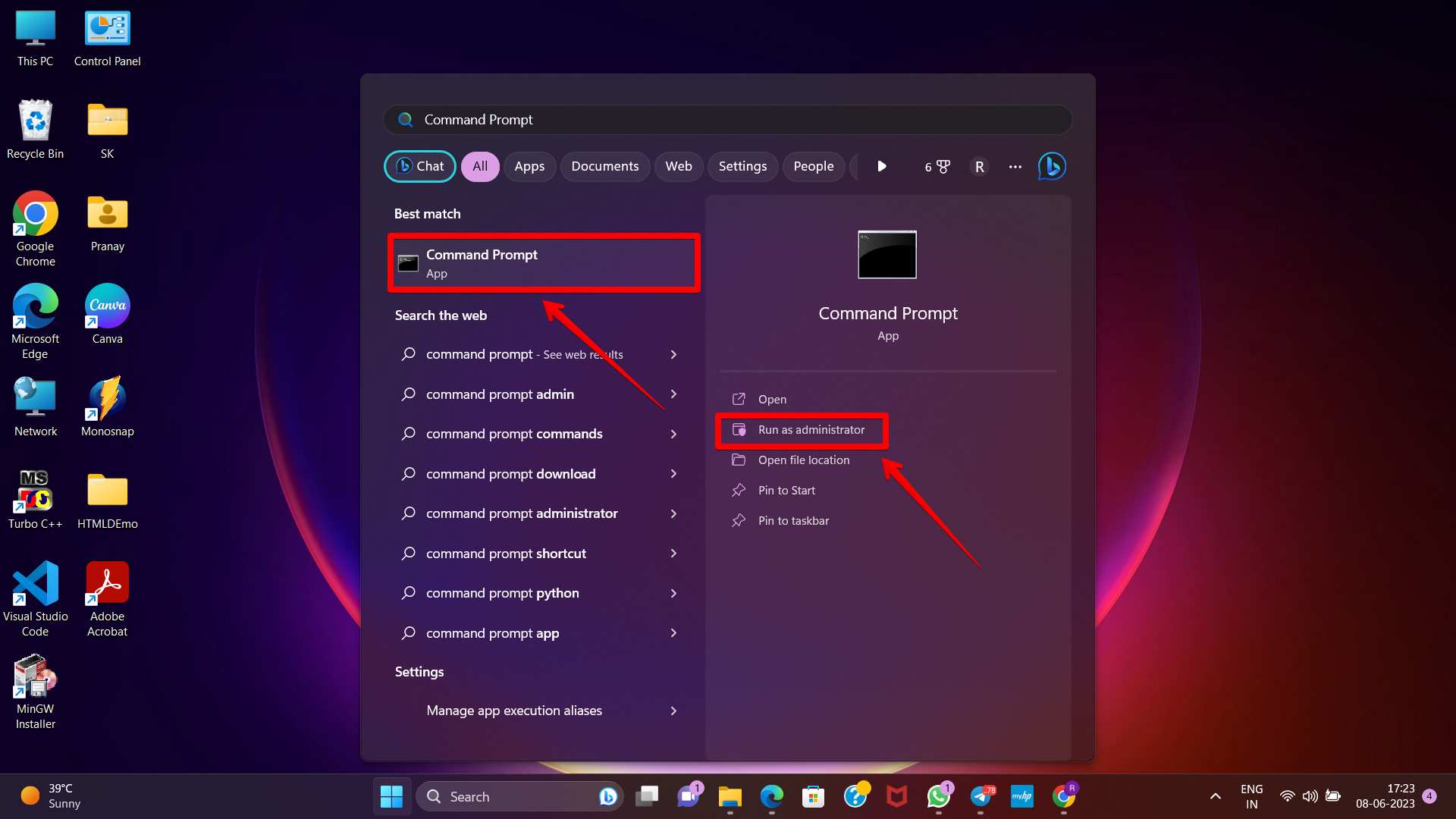 Step.2 To proceed further, copy and paste this command SFC /scannow in the command prompt and hit the Enter button.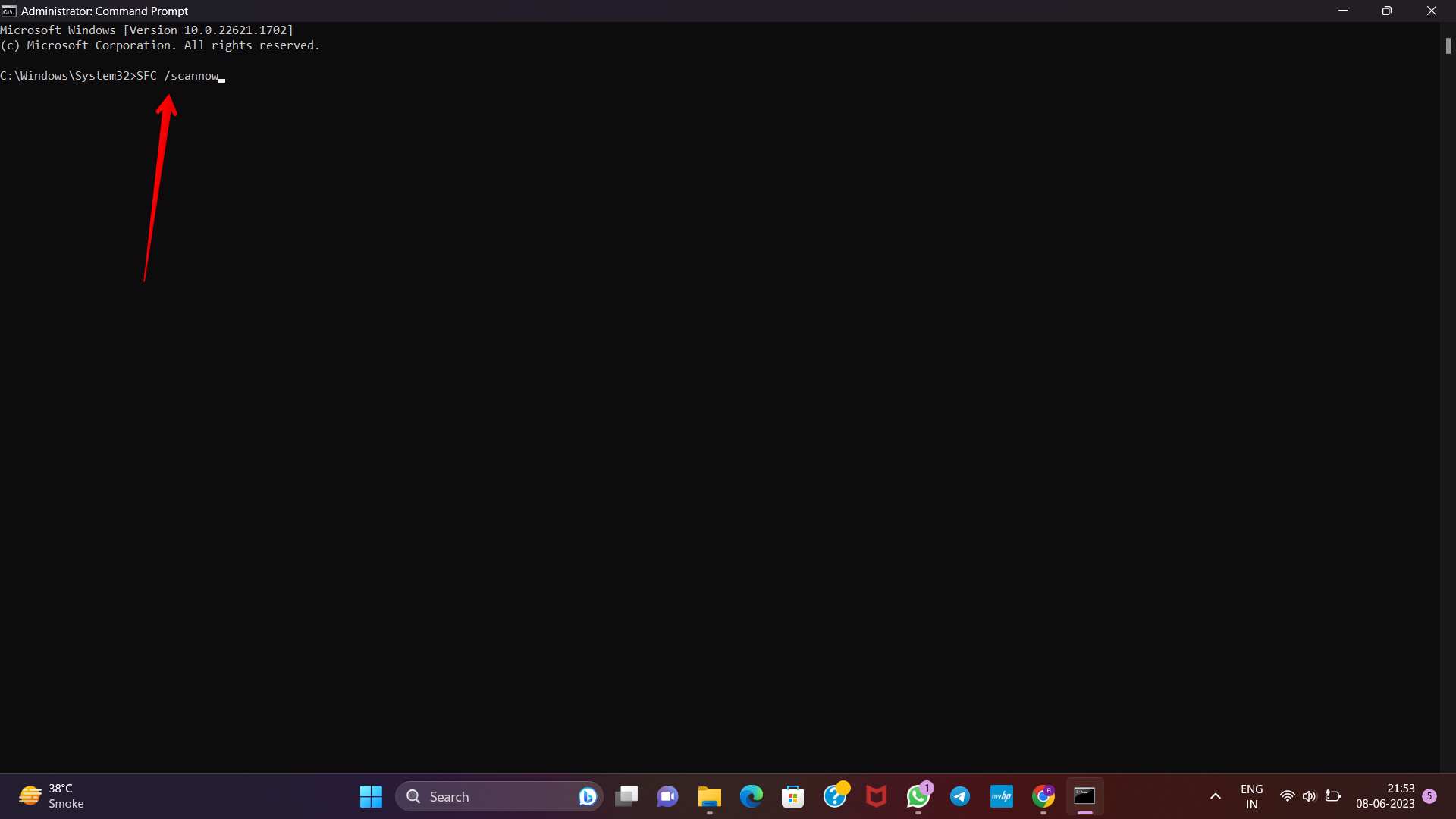 Method 4. Scan for Malware
File Explorer on Windows 11 probably won't open because of a virus. As a general rule, your computer will be secured by Windows Security. However, there is always the chance of a security flaw, and virus and threat protection allows for manual checks.
Step.1 Press the Windows key + "I" simultaneously to open the Settings menu. Go to Privacy & Security, then Windows Security. Select Virus & Threat Protection for settings.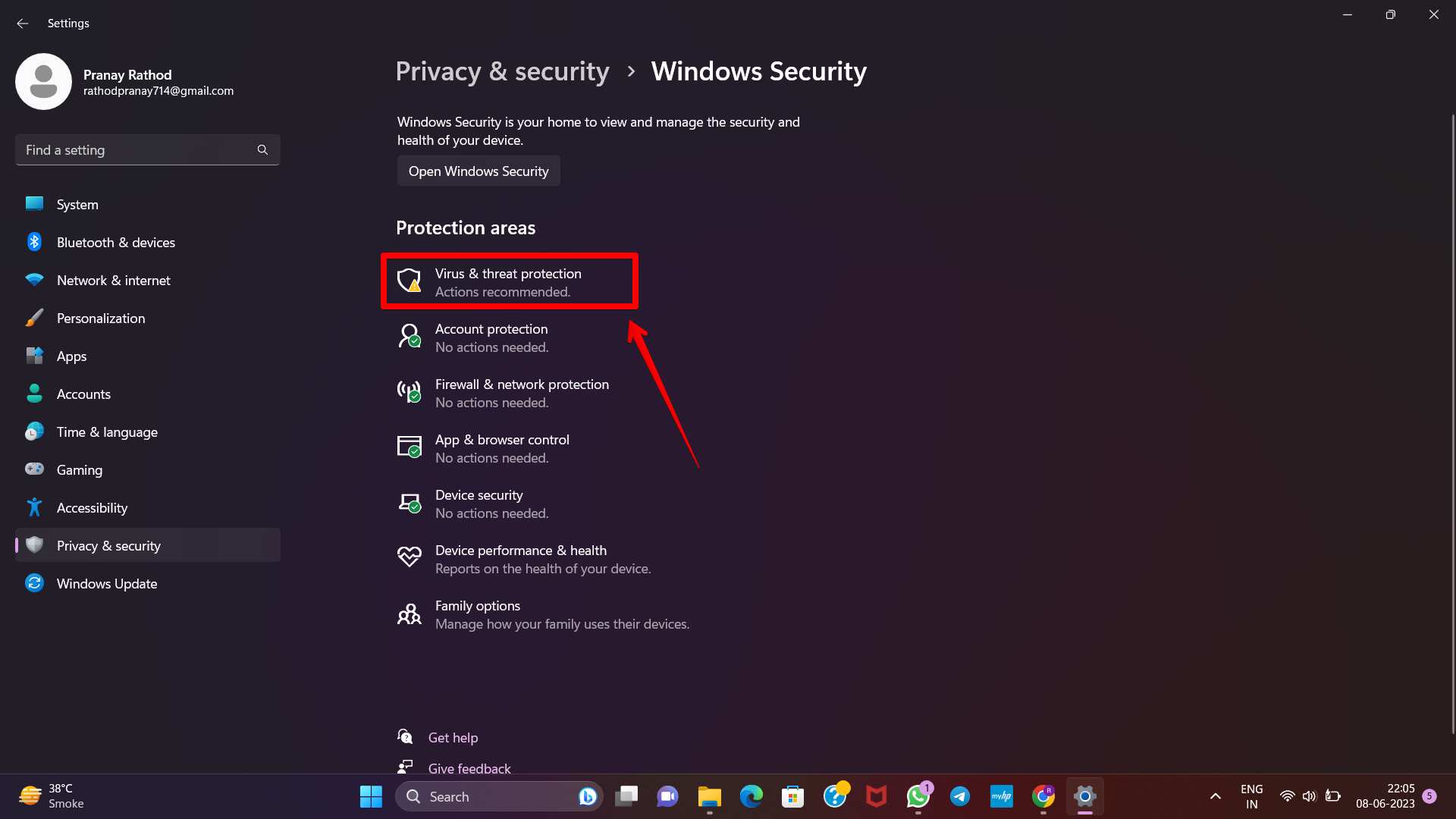 Step.2 You may see whether there are any recent threats by selecting Quick Scan. If so, you may dismiss the threat and launch File Explorer.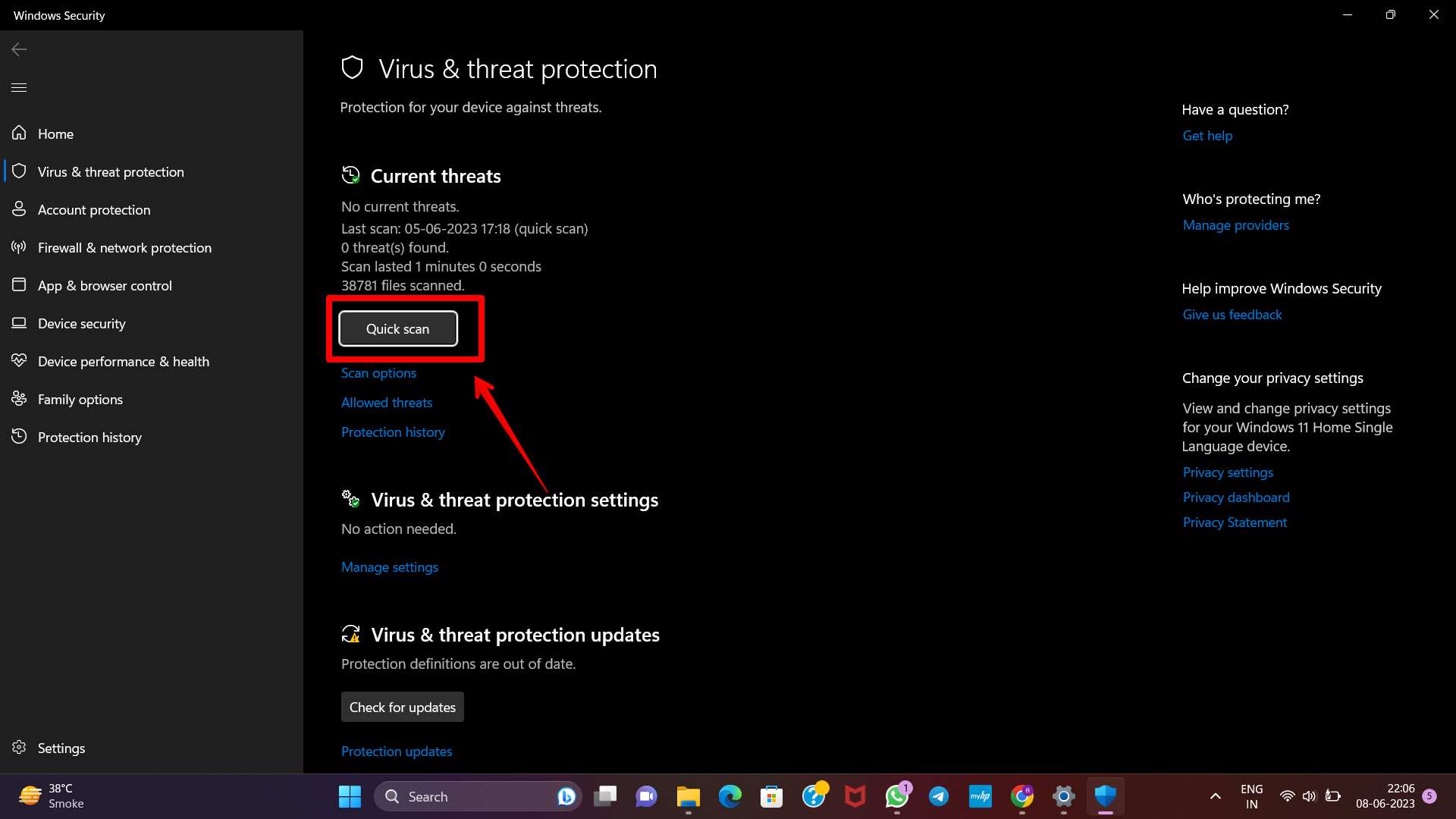 Method.5 Run System Maintenance
Use "System Maintenance" to fix and prevent computer issues. Launch it from the Control Panel to resolve File Explorer launching issues in Windows 11.
Step.1 To locate the "Control Panel" using the search bar, simply type "control panel" and select the first option that appears as the most relevant match.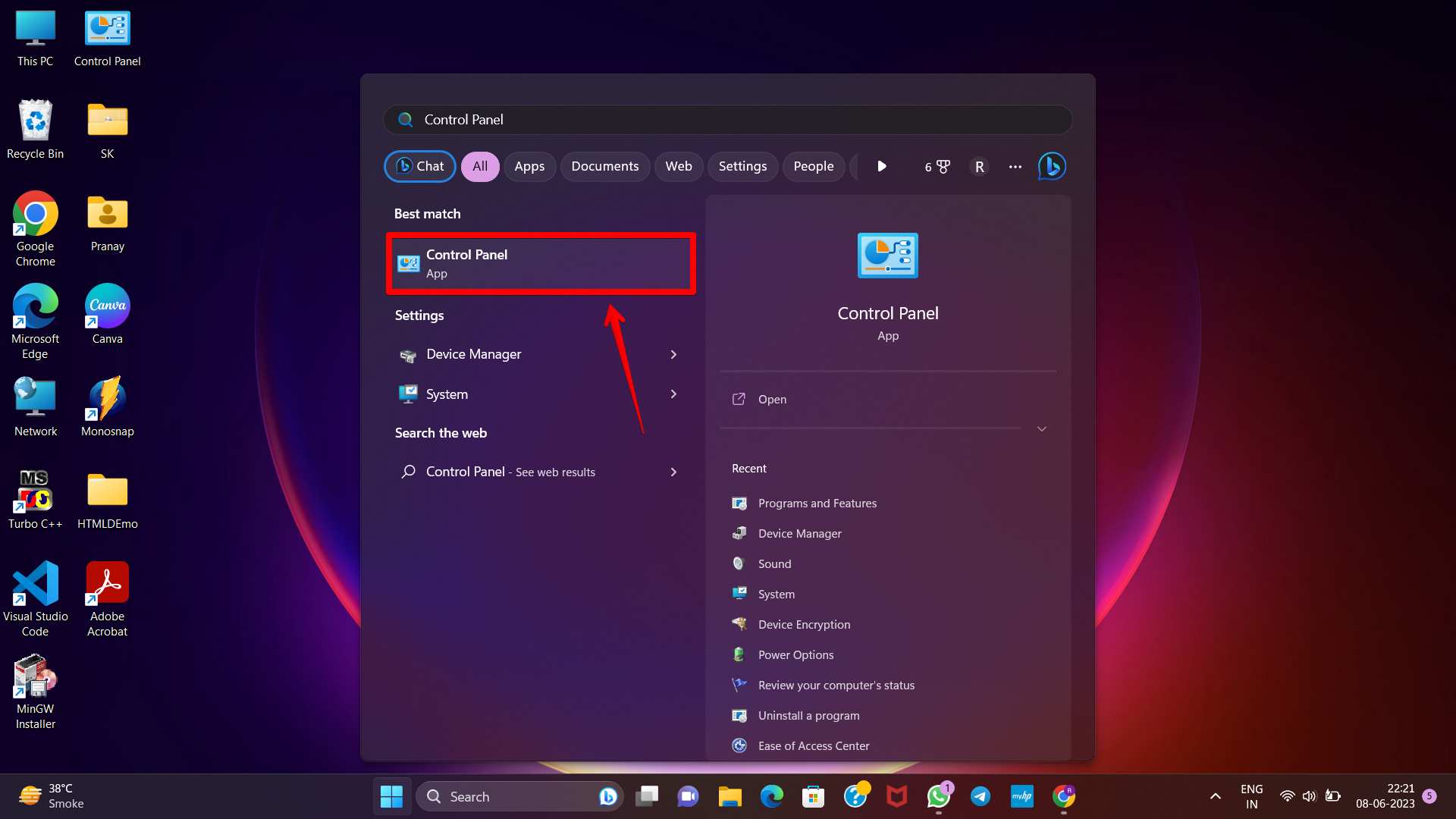 Step.2 To access Troubleshooting, go to All Control Panel Items and select "Small icons" for the view.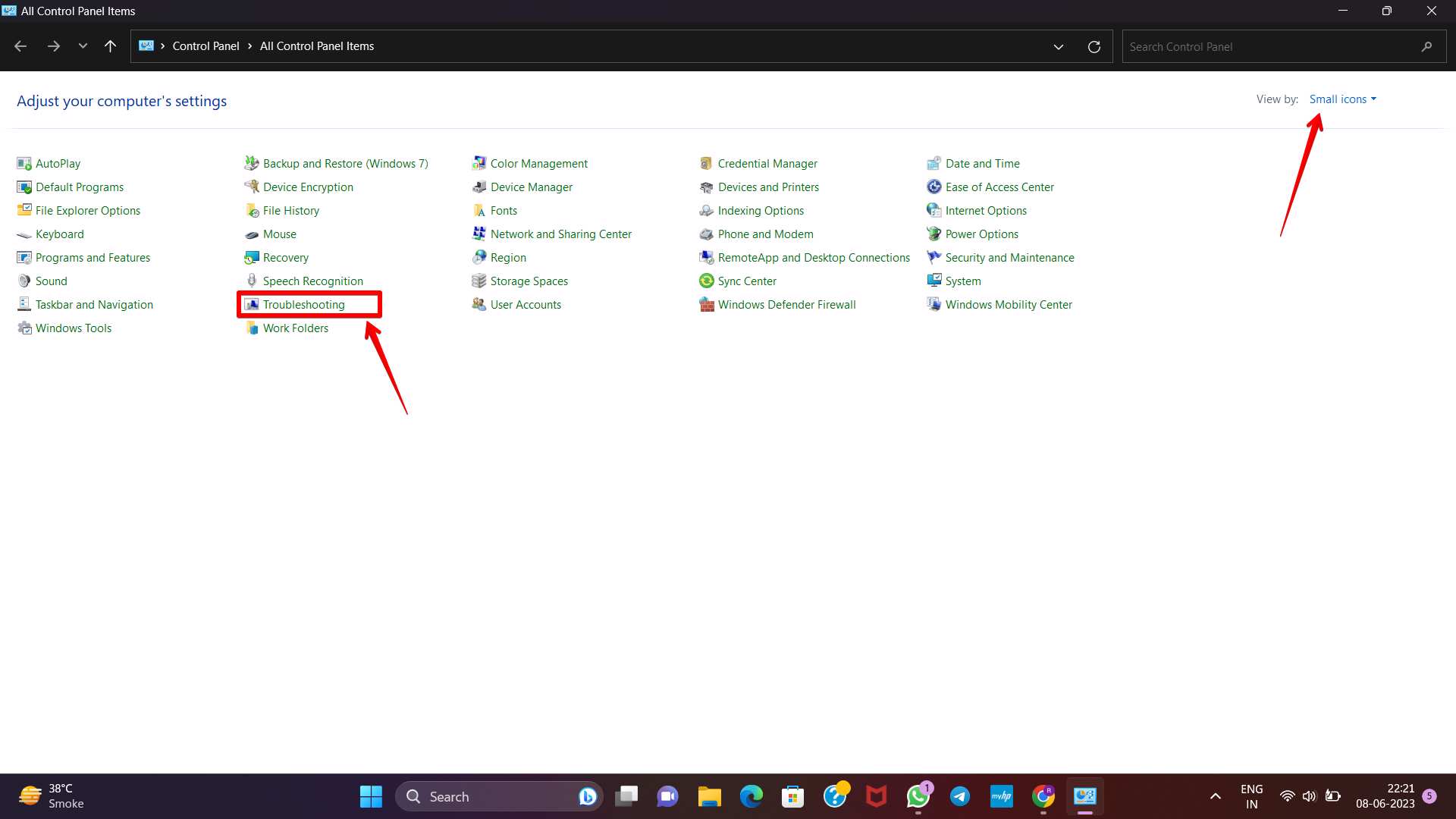 Step.3 To access the Run maintenance tasks option, navigate to System and Security.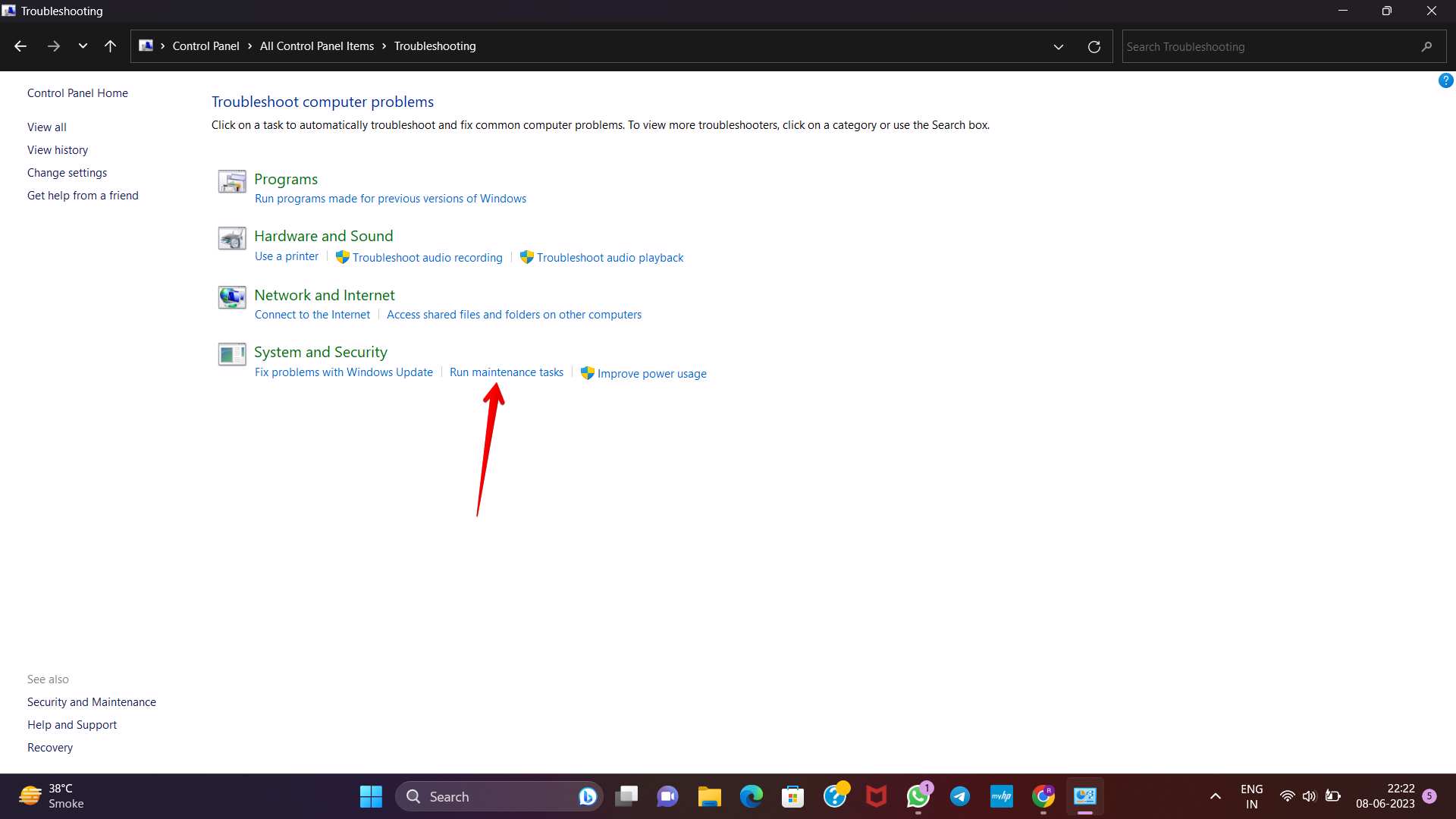 Step.4 Please wait for System Maintenance to complete cleaning up any unused files and shortcuts on your PC before trying to open Windows Explorer again.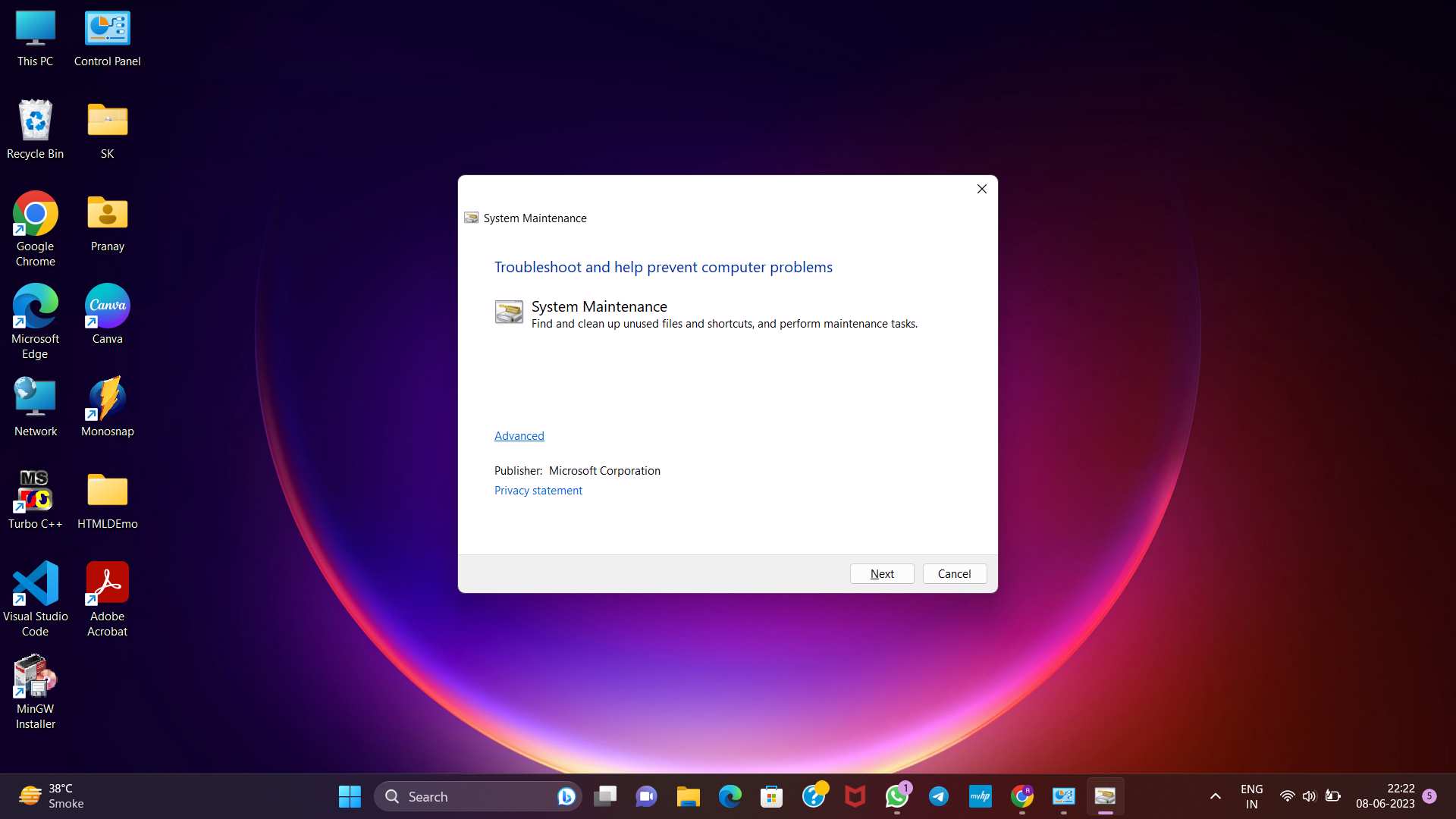 Conclusion
Within the "All Control Panel Items" section, you will find various solutions to address the problem of File Explorer. One commonly used method is to restart the process or the entire system. If the issue stems from corrupted system files or a virus, running specific tools may be necessary to resolve it. Hence, by following this guide, you have already successfully opened your File Explorer.