Displaying an accessible search box on your website will enable visitors to find what they want. However, that's not only what this box is restricted to do. You should also be able to know what your visitors are exactly searching for. For example: If you are running an online store, you must be able to discover the products that your visitors are looking for. Site Search 360 plugin comes with this functionality. Let's learn more about it.
About Site Search 360
Site Search 360 is an awesome WordPress search plugin that replaces your existing WP search by providing a fast and precise on-site search on all your posts and pages. It is highly customizable and gives you detailed insights into the search behavior. Moreover, it is responsive and mobile-ready, so your search will work on just any resolution and screen.
The Setup
Download and install this plugin on your WordPress website and follow the below mentioned steps to set it up.
Go to the admin panel of your website and click on 'Site Search 360'. Create your account by entering your email address and domain name. Click on the 'Start Now' button.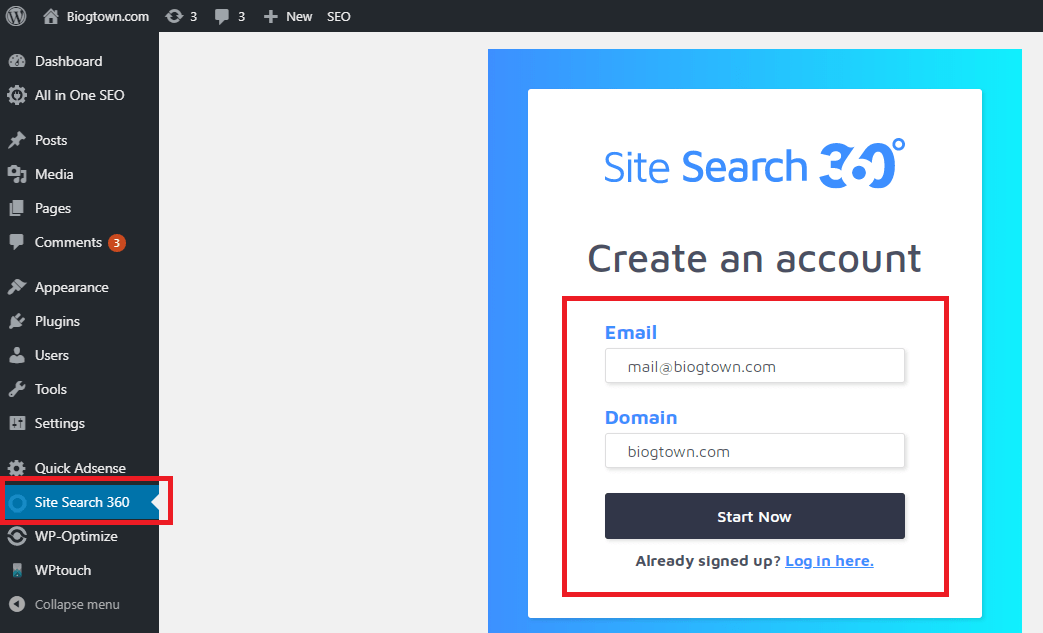 You can now choose to go through the tour by clicking on the 'Next' button or choose to skip it by clicking on 'Skip Introduction' just below it.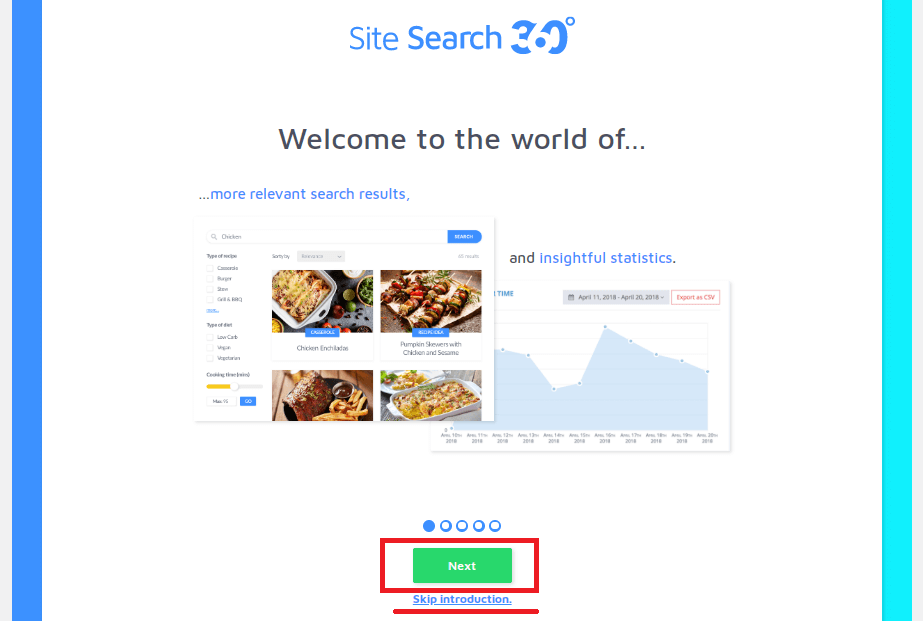 You will now be directed to 'First Time Configuration' mode. You can find three modes there. Choose the one and proceed by clicking on 'Continue' button.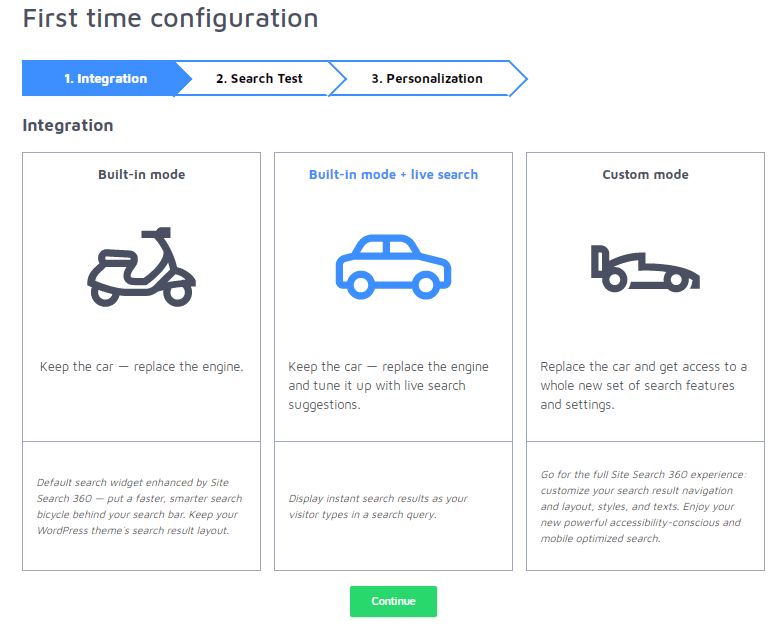 The 'Built-in mode' will provide faster and smarter results as compared to default WP search algorithms. The 'Built-in-mode + live search' mode will enhance your default search widget with a drop down showing quick suggestions as you type. Your theme visuals will be kept intact while the plugin determine the search order and relevance. The 'Custom mode' will connect the plugin to any search box on your website and will trigger the plugin optimized SERPs. It is also the fastest mode and offers more customization options while providing in-depth analytics.
Here, I have selected the 'Built-in mode + live search' mode.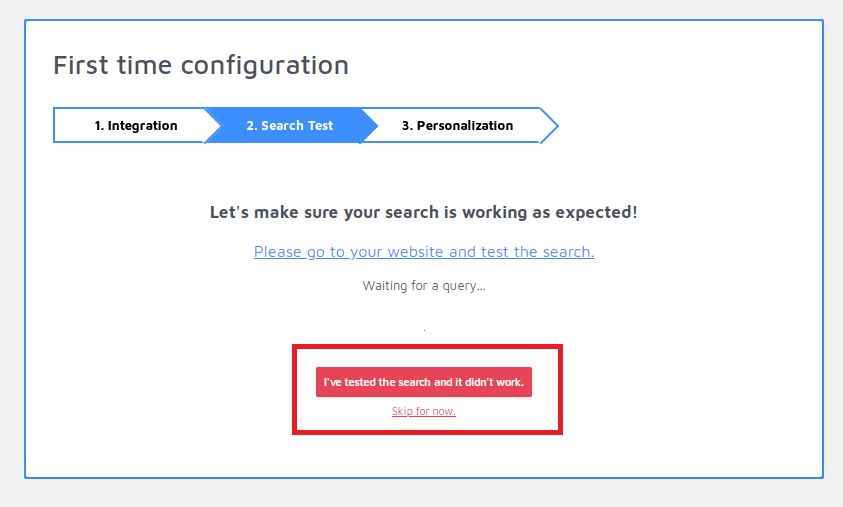 The plugin will ensure that your search is working as expected. It might take some time. You can also choose to skip it for time being by clicking on 'Skip for now'.
I tested the search and it worked like this: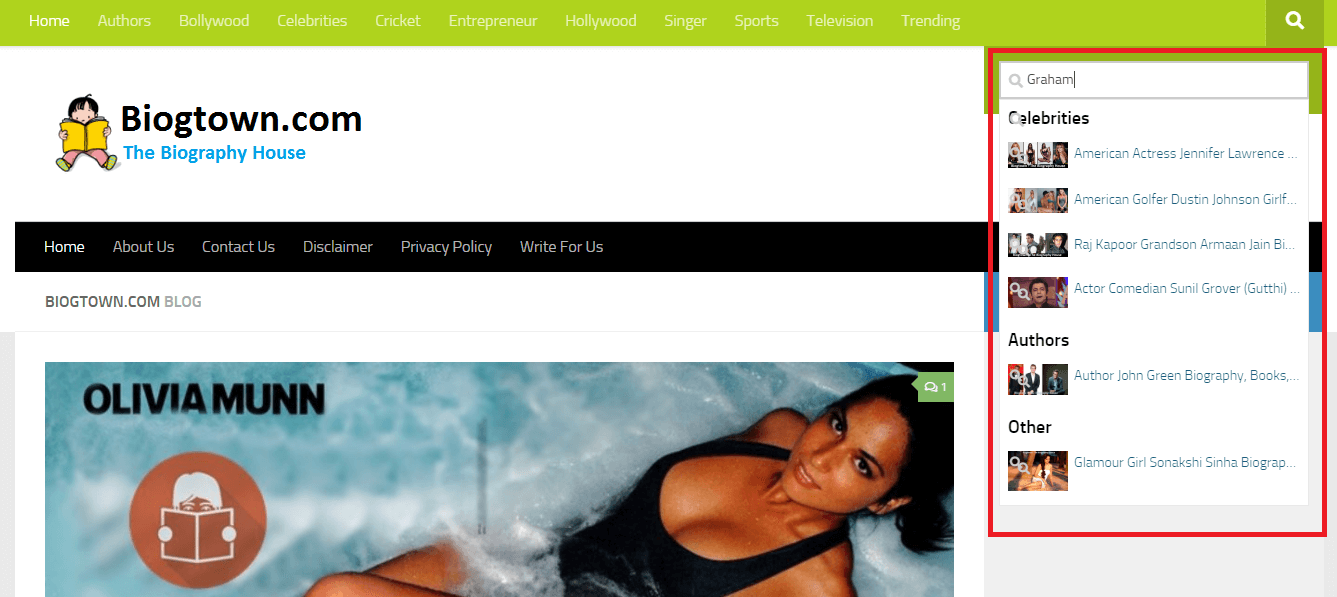 The above image displays the live search or search suggestions. The plugin also supports full blown searches as well once you press Enter or a search button – It is just like searching on Google. With the built-in mode, the SERPs will look the same as with the standard WP search because the plugin will use your WP theme layout. However, with the Custom mode, you're free to organize the results to your liking: show them in a layover popup or embed to your site pages, in a list or in a grid, arrange the categories (Celebrities, Authors, etc. in our case) as tabs.
The search box has been completely revolutionized by this plugin. As I tested a query on my website, the plugin registered it in its database and confirmed the same.
Click on the 'Next' button and if the plugin detected a false query, you can click on the link below the 'Next' button.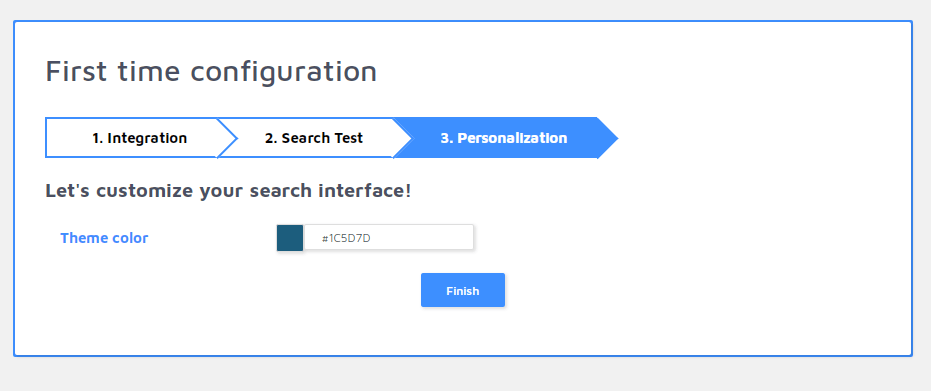 You can now choose to change the theme color. Once you are done, click on the 'Finish' button. You will now be directed to the insights page.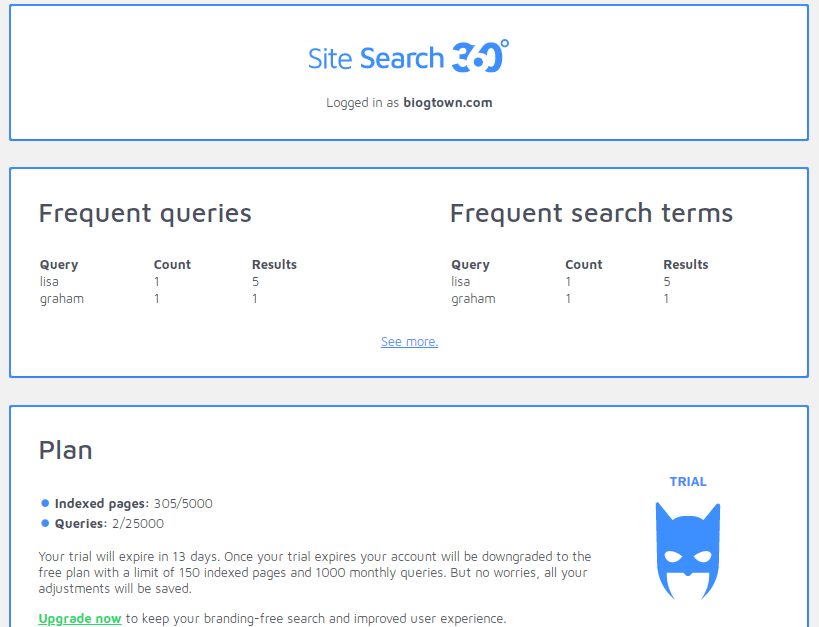 You can easily track what exactly your visitors are searching and how many results are shown to them. This gives you an in-depth view to maximize your site results according to the visitors or add missing pieces of information on your website. This view is actually offered in the Control Panel. There, you can check query performance over time, actions taken for a specific query, if search suggestion was clicked or if a query was abandoned altogether.
You can even control the index synchronization settings.

This is how easy it is to set up this plugin.
Other Useful Features of Site Search 360
Keep your visitors on the page with lightning quick search.
Semantic search lets the users to find what they want, not just what they type. You can even add site/brand specific synonyms.
Allow visitors to enjoy voice-activated search experience.
All results adhere to web content accessibility guidelines.
It supports all screen types.
It supports 19 languages.
You can improve user retention and harness the insights for increasing the conversations and more.
Pricing
Its pricing is a no brainer. It comes with a free trial allowing users to search 1000 queries every month. The premium plan starts from $9 per month and you can increase the plan depending on user search queries on your website and the amount of indexed pages.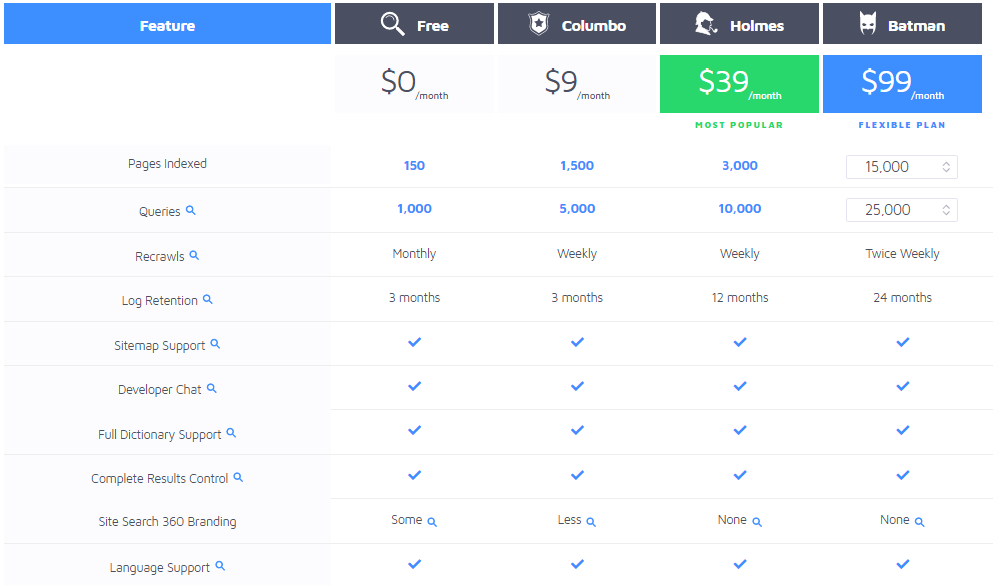 The Bottom Line
Site Search 360 is a revolutionary plugin that is capable of enhancing your site search and helping you improve the user experience leveraging the detailed insights it provides you based on user queries. You must give it a try and see how it can improve the search functionality on your website.