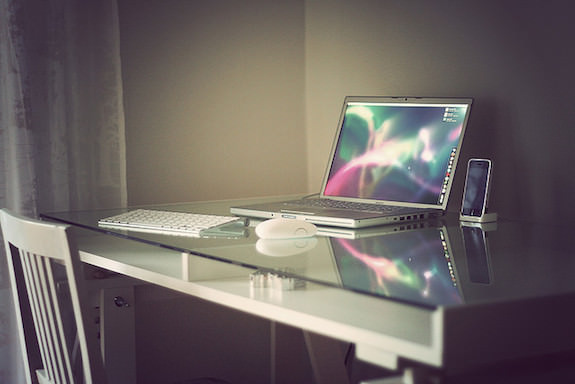 Banning of certain websites is now trending on many parts of world along with online privacy and data sniffing,  as our online life is concerned. Don't you think it's bad when a third party trying to know what we have been doing online? We think it's not fair.
So how you can override it?
Simple technology flaw can be taken with the technology itself, VPN that the solution in short.
Here is quick overview of VPN or Virtual Private Network
VPN just add encryption to your data that's being send and recieved by using various protocols like PPTP, L2TP, OpenVPN etc
Now if you are going to Google this term into search engines you will be seeing many service provider and you are confused which one to go for. But not any more our tech team came up with a reliable one named as  ShadeYou VPN, you read more about our experience with them in the form of a review
ShadeYou VPN review and various features, plans offered by them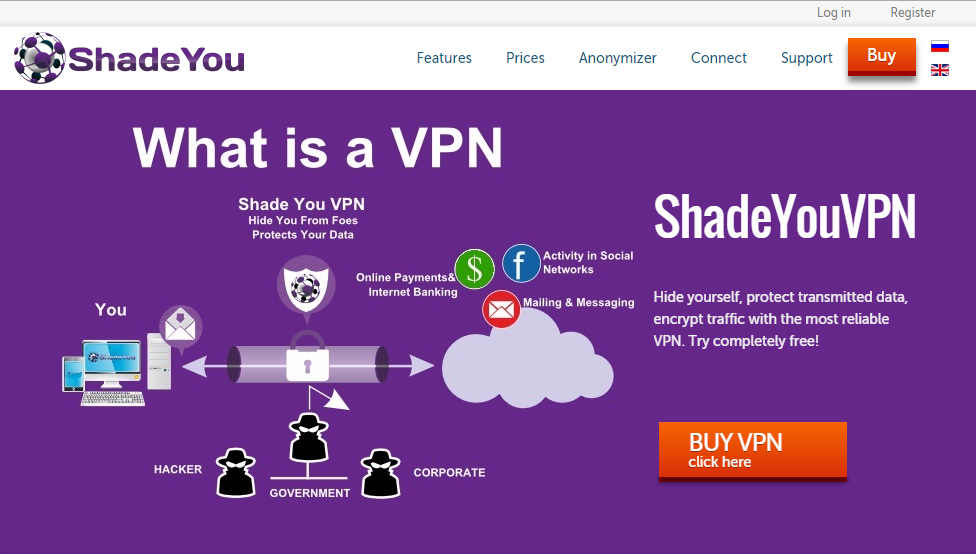 The very first thing that got our attention was the pricing, unlike other providers they are damn cheap. Cheap doesn't mean that you can only connect a single device at a time but can connect 5 devices simultaneously with no problems at all. So much you need to pay them to start encrypting your online life?
Just $3.95/mo if paid monthly or $25.99 per year (best value). All their plans only vary by how long you need to use the service. In short we can say that all their plans are same.
Free trial
Before choosing any of their plan they offer anyone to test drive their service without any limits free for a day or 24 hours.
Secure encryption ( 1024-bit) and logging
Currently they support the most used protocols namely OpenVPN, L2TP/IPsec, PPTP.
Logging that's a no to them, they don't keep up a log of any of your sensitive data and more over you will be on shared ip.
Servers country location and bandwidth
Bulgaria, Sofia
Russia, Moscow
France
Canada, Torronto
Germany, Nurnberg and Frankfurt
USA, Chicago and New York
United Kingdom, London
Ukraine, Kyiv and Kharkov
Netherlands, Amsterdam
Spain, Madrid
Hong Kong, Central District
Sweden, Stockholm
No matter from which country  you choose the server you can get unmetred or unlimited bandwidth throughout month.
Torrent and P2P Support
Yes this service provider support peer to peer network.
If you want to hide your ip here is our review of [button  url="https://www.techwibe.com/shadeyou-vpn-cheapest-unlimited-bandwidth/" postid="" style="btn-danger" size="btn-default" target="_blank" fullwidth="false"]HideMyIp[/button]
Speed
In our test we didn't see a much impact on speed that our ISP offer us. Here upload and download speed
Download 13Mbps (1.6MB/sec)
Upload 3Mbps (361KB/sec)
Support offered
Like all others they too have well written Faq section covering setup on all the devices available with pictures for better understanding.
Live chat, want to get clarify any sales or technical issues this mode is the fastest.
Emails support staff seems to be quite knowledgeable as found it difficult to set up on Windows 8.1 edition but the response time was around 24 hours.
Remote support, messed up with the installation or you don't know how to do it? Don't worry they will it up for you. For the remote support you need to have TeamViewer ( free or paid version).
The process
Sign up
To get the things started all you need is email id and password. Make the payments by using any of the below service
PayPal
Perfect Money
Webmoney
Qiwi
Yandex Money
Easy Pay
Ligpay
UnionPay
AliPay
MINT
CashU
Ukash
If you want to completely remain anonymous just use Bitcoin as this is also supported by them.
Windows VPN client
It's a simple one with which any one can play around and we are attaching the screenshot of their client below, note that Windows XP client is little bit different as UI is taken into account.
Money back guarantee
Even though they offer a free single day trail you can get your money back if not impressed with them, shadeyouvpn seems to be so keen on maintaining their quality.
Concerns
No dedicated app for android, Mac
It's difficult to navigate on their website from mobile browsers
No auto kill switch when you are disconnected from internet
Anonymizer
A free proxy service that can be used by anyone for free is also offered by them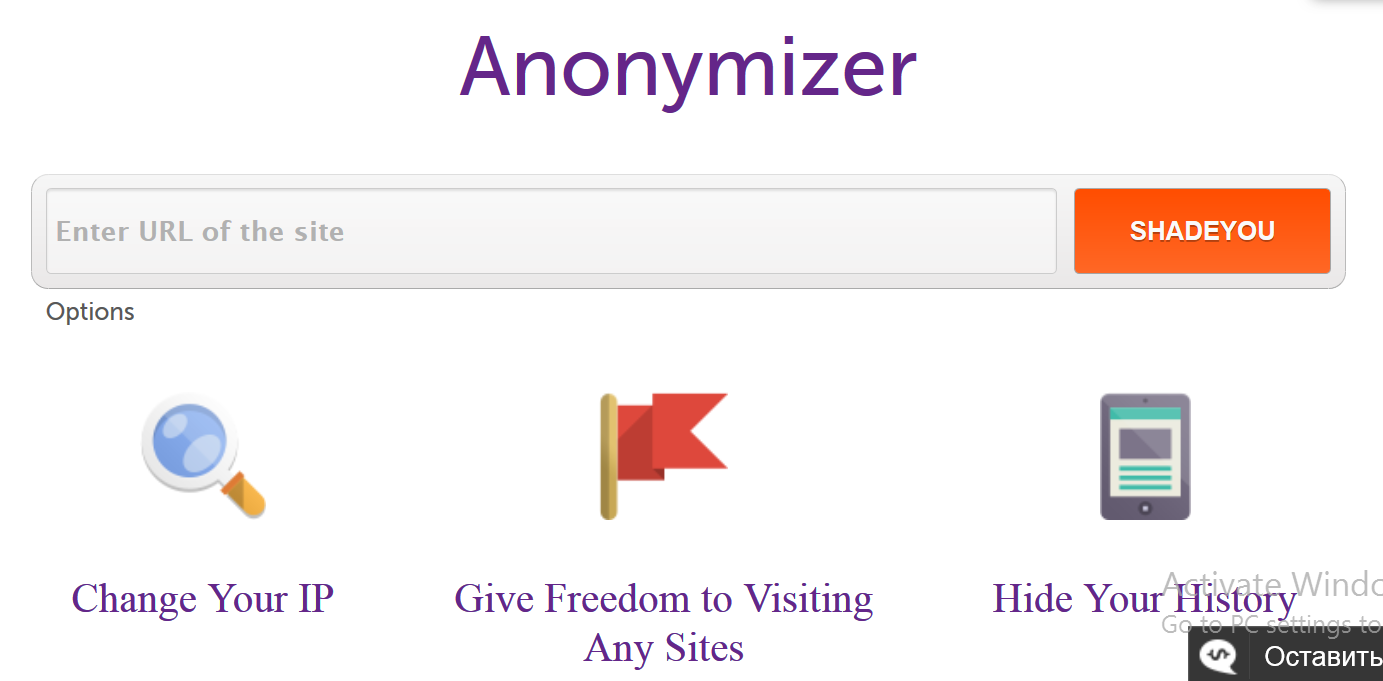 Other info
ShadeYouVPN registration : Netherlands
DNS used : Google DNS
Final verdict
We are truly impressed with ShadeYou VPN, you read more about our experience with them in the form of a review cheap pricing without compromising on quality of the service nor security.