Learning is an important part of life. We need to learn different skills, train ourselves for fast paced environment, and take up new initiatives to live a happy life. To learn something, you need a mentor who can guide you at different phases of learning. Most importantly, you need the best guides to develop skills and methodologies. QuickStart App can be your friend or mentor in your learning journey. It is the right place to find the best courses specifically designed for the keen learners. Let us explore more about it.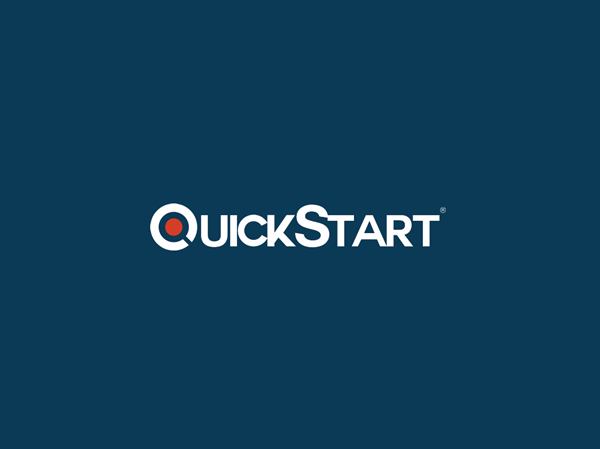 QuickStart – Train Yourself with Best Online Courses
QuickStart is a premier provider of IT Technical and Developer Training since past three decades. It is also an award-winning Microsoft Gold Learning Partner. The ultimate goal of QuickStart is to help the IT professionals and organizations improve their career growth and performance excellence with industry's only multi-modality. It is an AI-based IT learning and development platform specifically designed for the industry professionals. QuickStart commits customer satisfaction by 5 guarantees:
Corporate Resource: If the company-sponsored learnee leaves the organization within 1-year of attending the QuickStart public course, the company can enroll another employee for the course by paying the curriculum fee cost only.
Version Upgrade: You get a substantial discount if any course staff attends is upgraded within the period of 9 months. The new course can be availed at discounted price based on the amount of time passed after the course completion as follows- 90% discount (0-3 months), 60% discount (4-6 months), and 30% discount (6-9 months).
Lifetime Re-Take: Once you have attended QuickStart public course, you can retake the same course at zero charge.
Guarantee-to-Run: If QuickStart is unable to deliver the course that you have registered for, you will get the refund of fee as well as free enrollment to a course of same or lesser value.
100% Satisfaction: You will be satisfied with the experience else you will get your money back. Connect with your account executive on the first day if you are not happy and get the complete refund.
How to take up a Course at QuickStart?
All you have to do is install its Android app on your smartphone and sign up for an account. You get 7-days free trial account. You can test the courses available in the account and decide whether to go premium or not.
Register for the free trial account.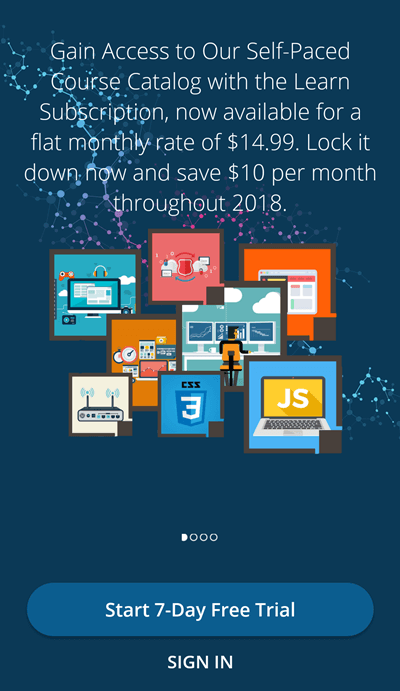 Confirm your registration through the registration link sent to your email. Login to your account by entering the credentials.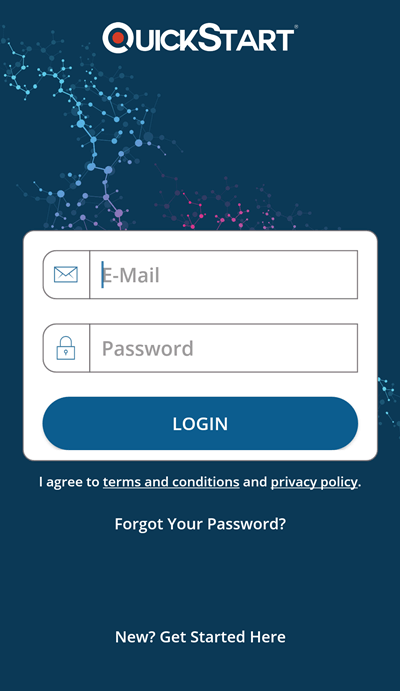 You will be directed to the dashboard.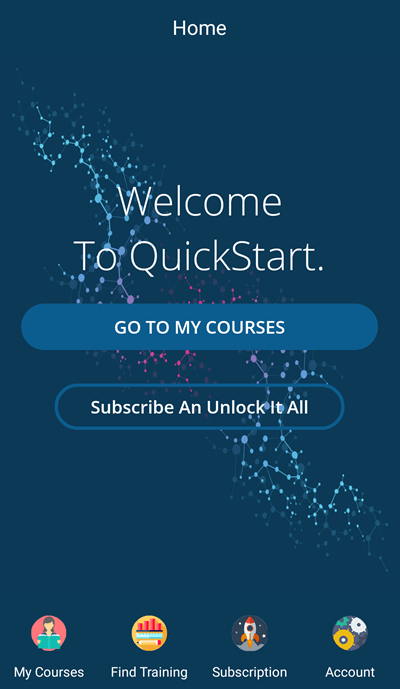 Now, tap on 'Go to My Courses'. A few courses will open up.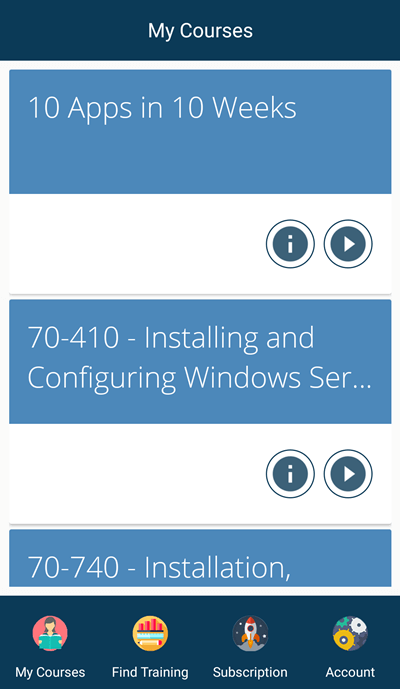 You can select the course of your choice and start learning it through video tutorials available.
Once you tap on any course, you can find the course description, outline and information to get an idea what actually is covered inside the course.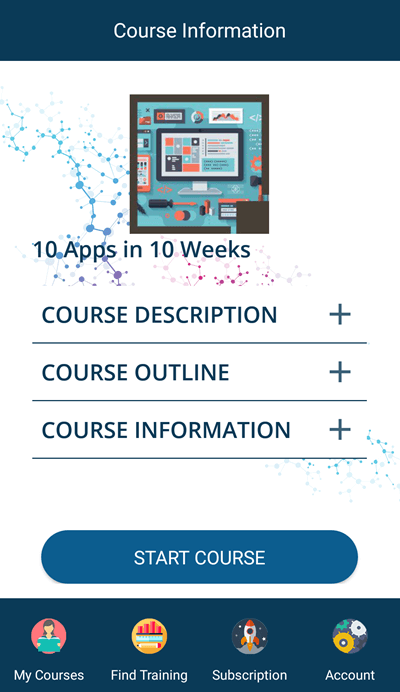 Tap on 'Start Course' and it will get loaded in few seconds.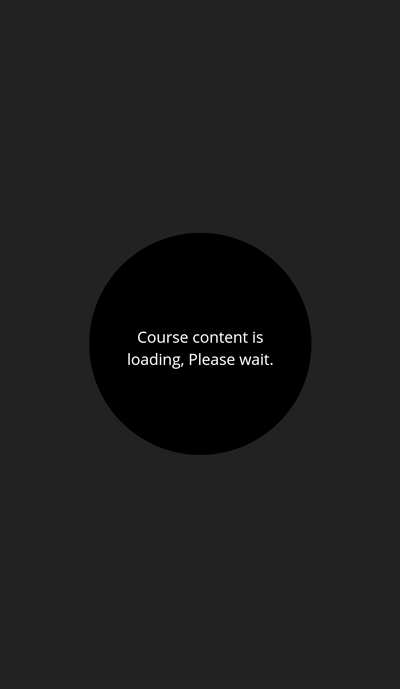 Once it gets loaded, you can start learning.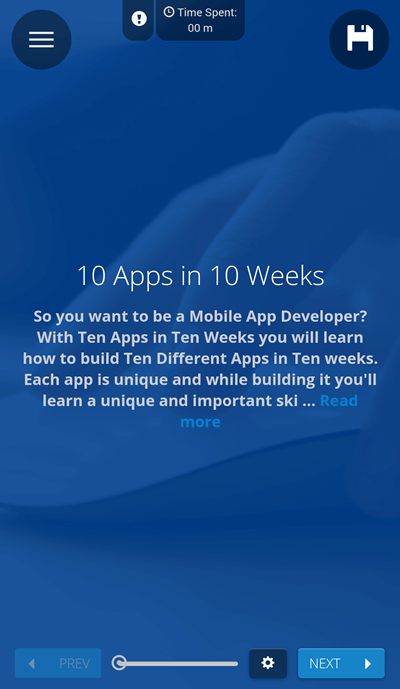 Start learning the topics chapter wise to develop a better understanding. Each and every course is designed to empower skills in the students.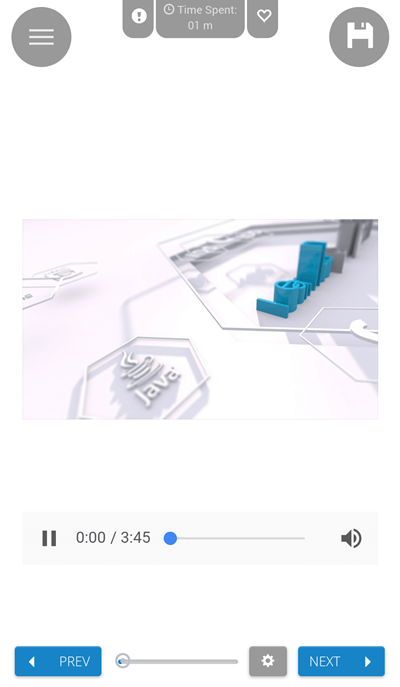 You can go back to the main dashboard and click on 'Find Training' option to select different courses available with QuickStart.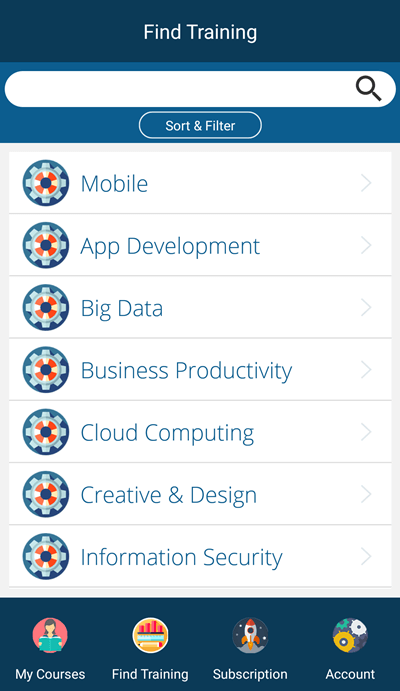 The 'Subscription' option lets you buy the subscription at a certain price.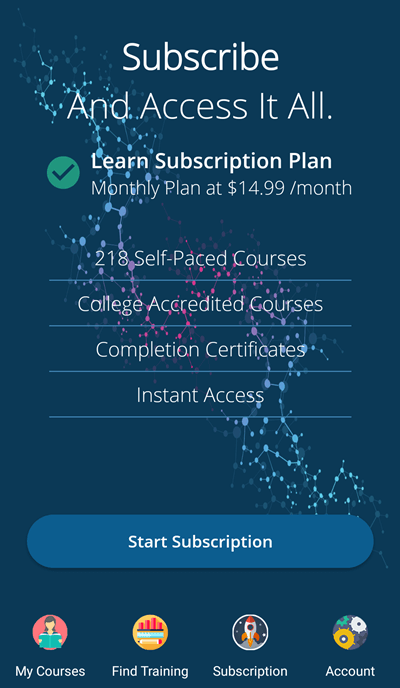 Tap on 'Start Subscription' to get started.
Pricing
QuickStart offers 218 self-paced courses, college accredited courses, completion certifications, and instant access to few courses. You can go for a 7-day free trial. However, to access the courses on monthly basis, you need to pay a certain fee. The monthly subscription fee is $14.99.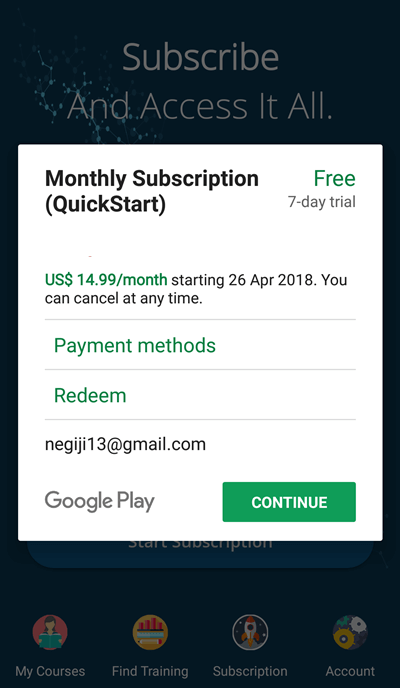 The Bottom Line
QuickStart is a sensational app, specifically designed for the industry professionals who are keen to learn different courses that can help them develop skills and further help them in future endeavors. These training tutorials are designed in video format to enhance the learning and help people grasp the knowledge in an easy manner. If you are planning to take training to improve your performance, QuickStart can be the ideal destination.