Alma Suite is one of the most versatile applications to smooth-en up the communication within the companies and between the clients. It is more than a private social network that is combined with an easy to use task manager. It can act as affordable project management software that can do wonders to your business. You can add your employees to a project and monitor their performance individually along with the project stats. What else you can expect from software of its type? Let's have a deep insight about this software.

Top Notch Features of Alma Suite
Alma Suite works to bring different tools together at one place making management easy for its users. It is user-friendly software that helps the organizations to initiate an efficient communication among the employees. Some of the efficient features of this tool are as follows:
Social Network
It acts like a complete social network collaborating the employees of the organization at a single place. A user can easily post the updates, share media, send private messages, and the news-feed continues to run with every update. Even the birthday alarms can go on the top of the news-feeds. Though a general tab for news-feed is present, there is also a tab for personal notifications. Moreover, you can chat over instant messages.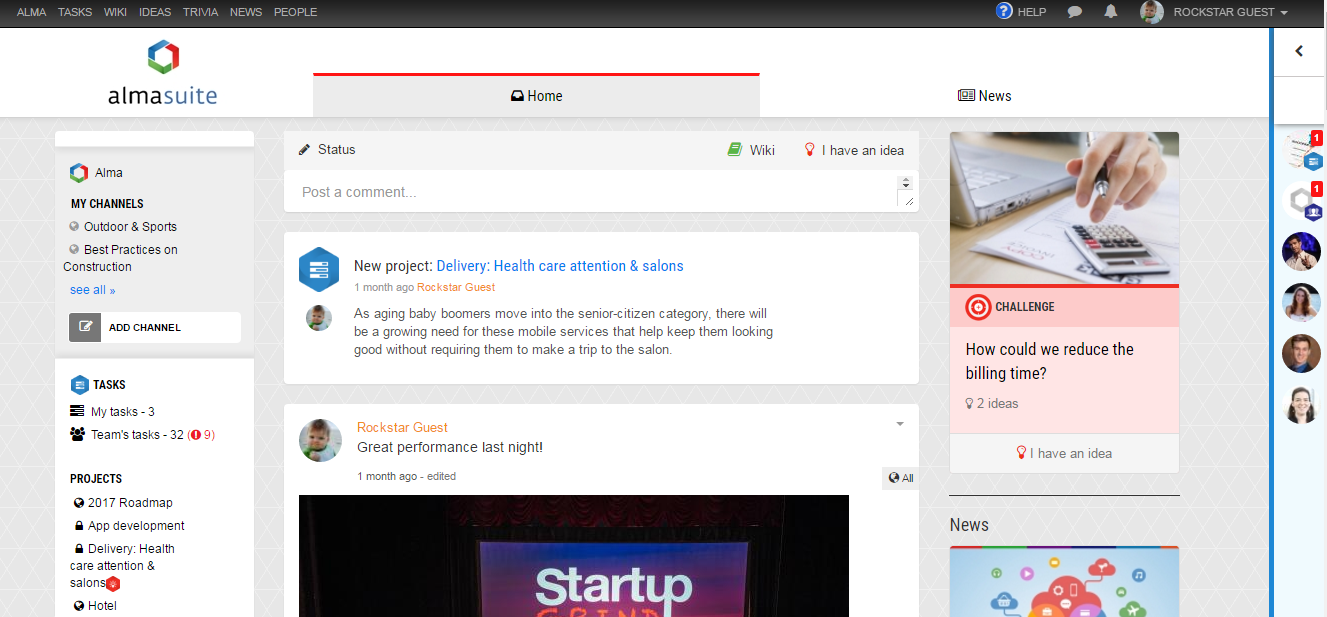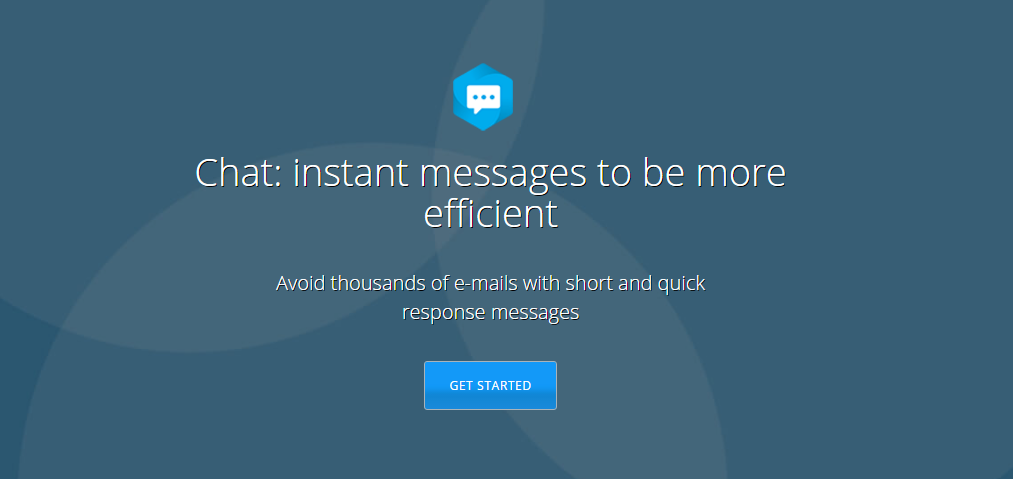 Project & Task manager
You can create tasks and projects for a group of people without letting the others know about it. You can even choose to make the project open to everyone or list few details in public or hide it completely from others. Each and every task has a conversation with options like attaching the files, difficulty level, changing priority, due date, in-charge name, and flexible tabs.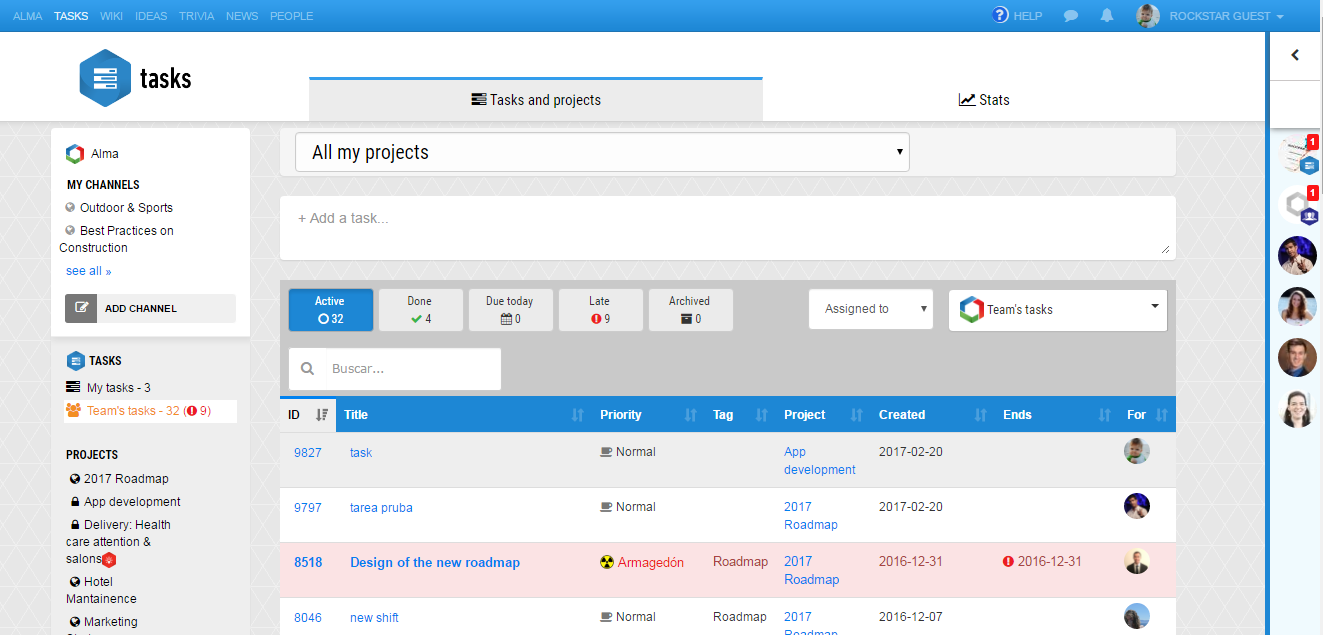 Project Reporting
You will get a complete report about the ongoing project with performance of every team member. The time lapse for each task will be recorded depending upon the priorities.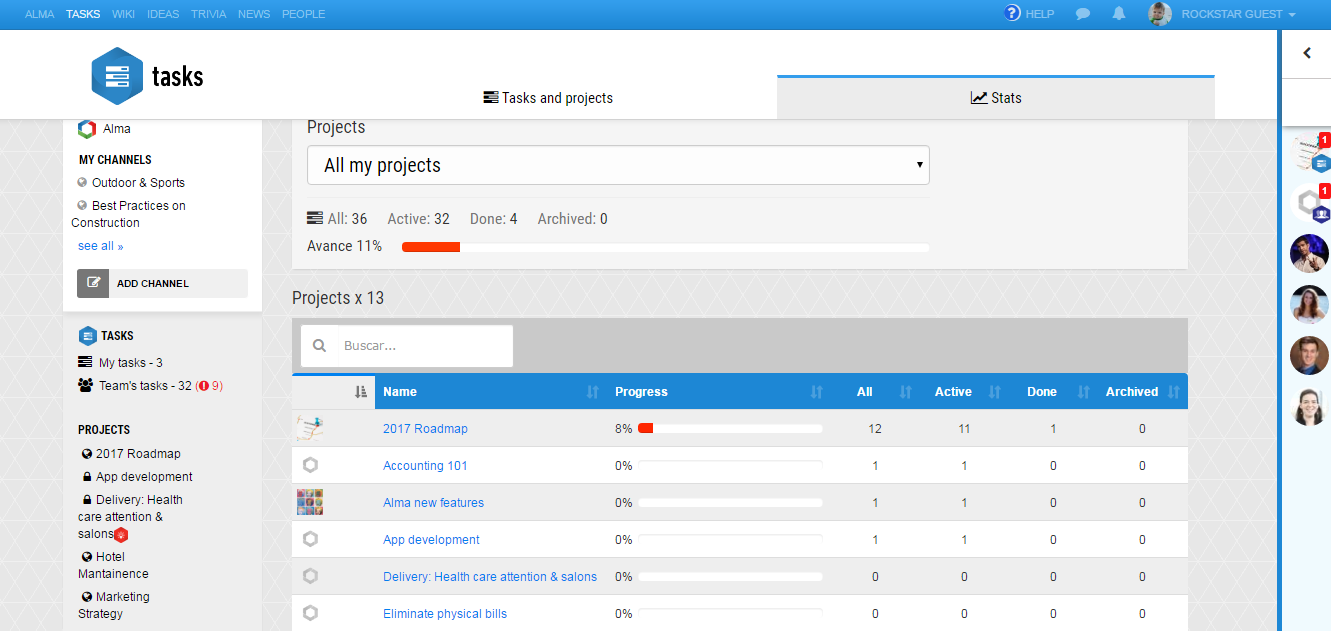 Knowledge Manager
A private Wikipedia or knowledge base of articles is provided within the interface. The articles, files, texts, videos, and images are added to the knowledge base to guide you at every possible step. You can even setup which articles can be viewed by everyone or which department or team can view a particular article. You can even give access to different users to edit the content/articles.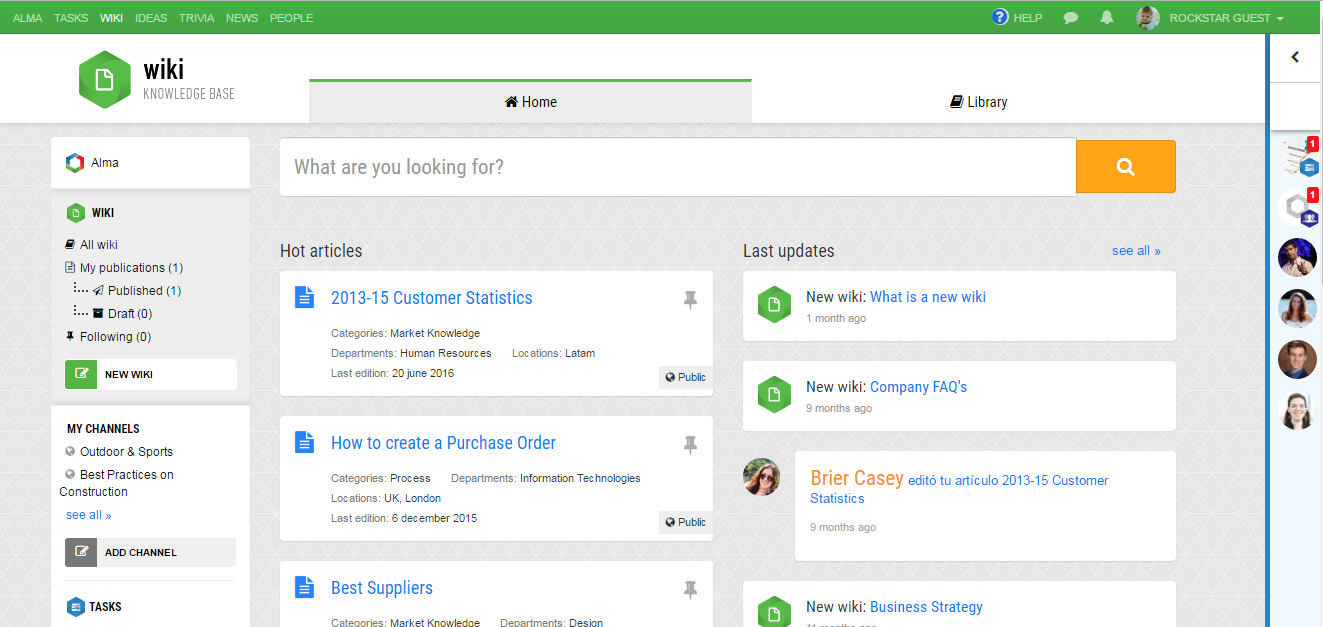 Idea Manager
One can easily post different ideas and let everyone in the organization to comment on them and even vote for the same. You can even post the challenges asking everyone suggestions to solve something.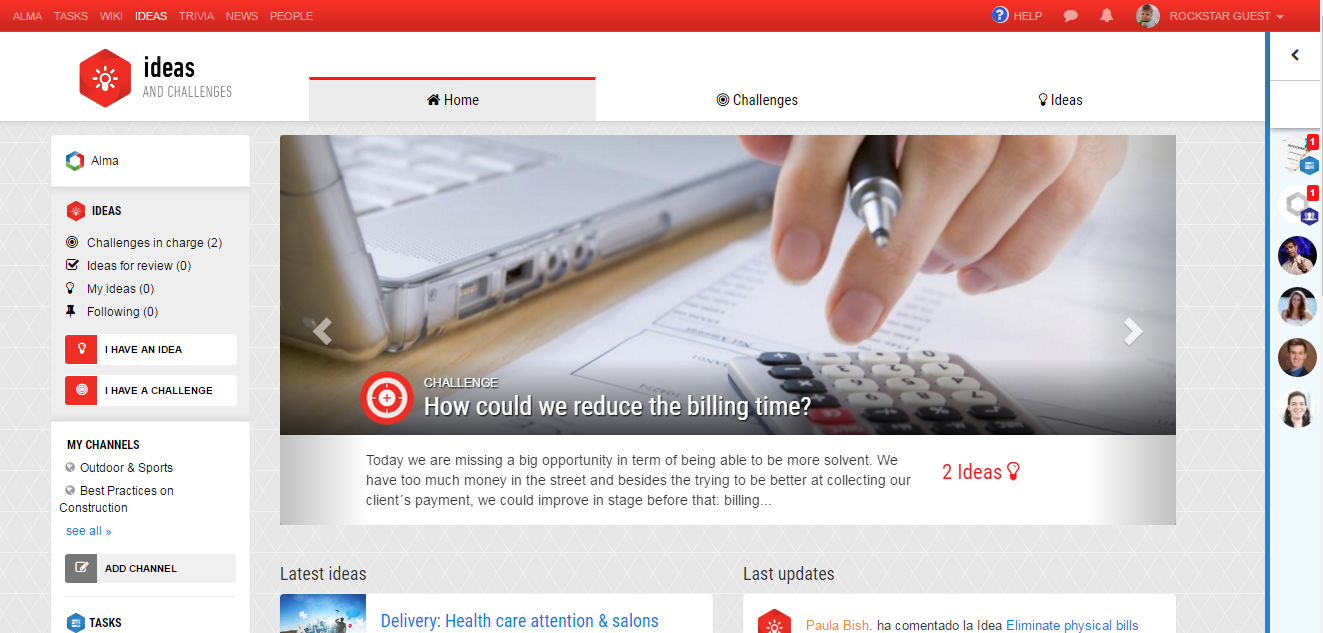 Admin Dashboard & Interface
Though the dashboard is little complex for the beginners, but if you are using such tools from some time being then you might not have any difficulty in operating this tool. It provides you with a simple dashboard that can be navigated easily. You can even connect it to Google Analytics.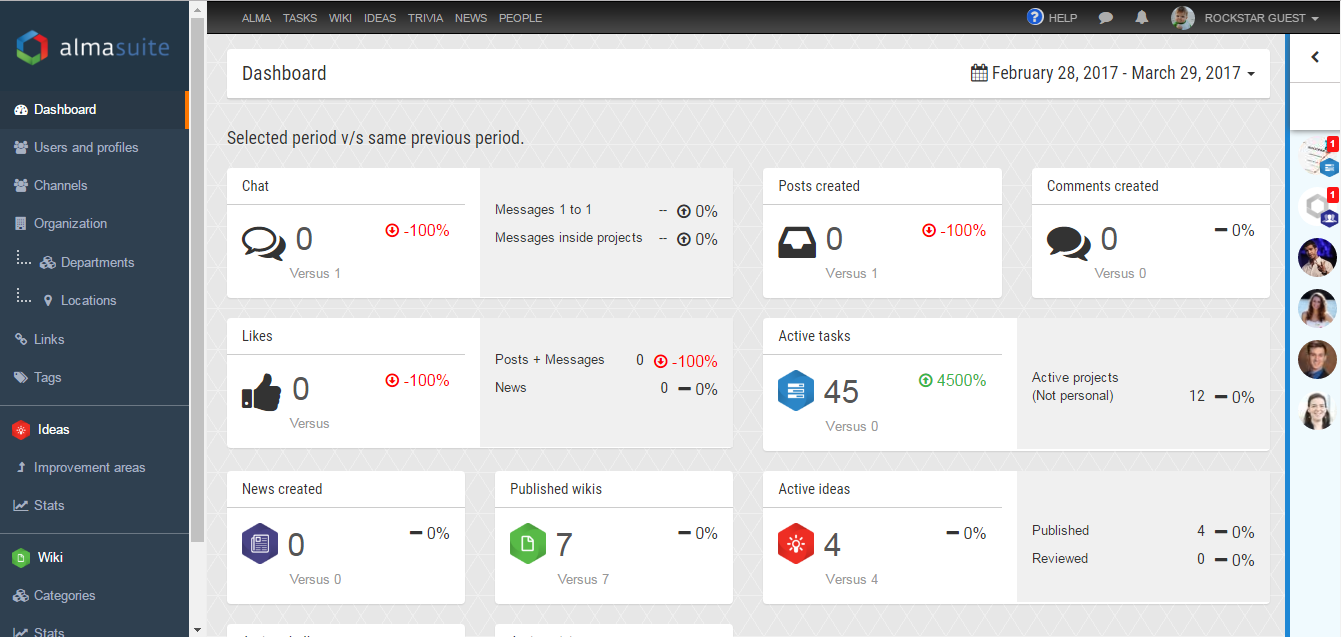 Compatibility and Support
Alma Suite software can easily run on multiple platforms and devices including Android, iPhone/iPad, Mobile Web application, and on web interface as well. The FAQs section and video tutorials are available for your help, but you can always get the support through emails, online chat, and also over the phone.
Pricing & Plans
The users looking to try it first can opt for its free trial version that is available for only 20 employees of the organization. If you trust this review or are happy with its free trial plan then you can upgrade the plan. Alma Suite offers you 3 different plans:
• Professional Edition: The plan starts at 4USD/month if billed annually. It includes every feature along with mobile app and email customer support.
• Enterprise Edition: This plan includes all features including mobile app and phone support. It is priced at 5USD/month if billed annually. Moreover, you will get 1 hours of remote consulting each week.
• Unlimited Edition: If your organization is quite huge, you can ask for the quote from Alma Suite team. They will send you the quote on your email.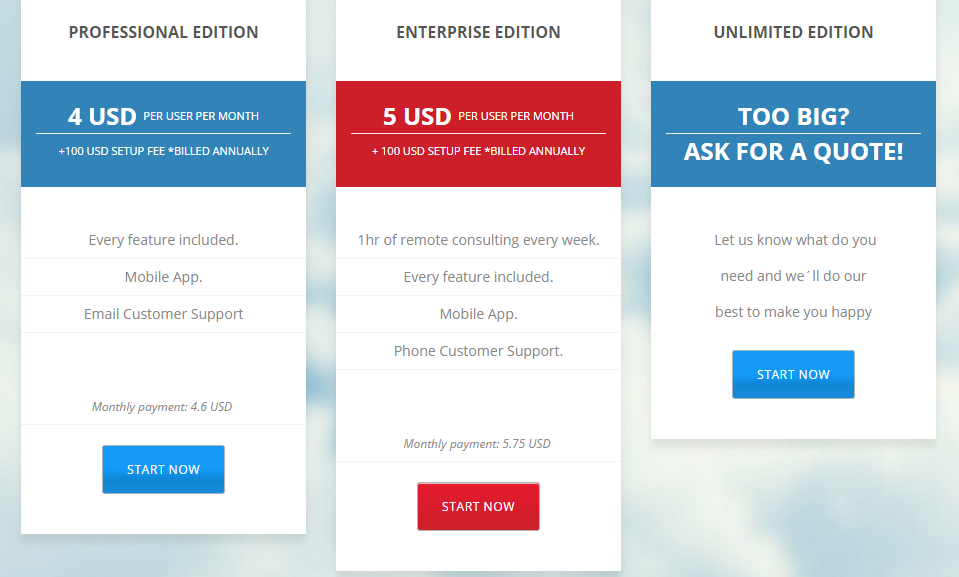 Pros
• Ultimate project management software.
• Video tutorials and FAQs included.
• Multi-device oriented.
• Very affordable.
Cons
• Kind of complex one for beginners.
• Help files are in Español.
The Bottom Line
Alma Suite is powerful project management software for the small, mid, and large sized businesses. The exclusive range of features and affordable pricing makes it the favorite of many users. It acts like a complete social network for the common office employees where the newsfeeds can be shared in public and discussions can take place through comments and messages. If you are the owner of some company, Alma Suite is a tailor-made tool for you.