Some of us may not be satisfied with stock launcher that's comes preloaded in your device may be because of it's not up to your expectation or it may have missed something, it's where third-party applications will come as relief. Flow Home android app is one such launcher that in closed beta but you can try full version, see the end of the post.
Flow Home launcher review
Get Windows 8 styled home screen with tiled interface which keeps you updated on the latest activities that's going on your various social media accounts. Unlike that you see in Windows Phone tiles are not live, opening up a single tile reveals information about that post which can be retweeted or favorite when Twitter is connected. You can also connect with other networks like
You can remove a tile by swiping that to right
In order to refresh you can pull down which will bring up the latest feeds
Interested in other news ? Here is some more to read Sloth Launcher Android App For Contextual Side Bar Review
Controlling of these update interval can be adjusted by clicking on your circular photo that you see in the homepage as shown in the picture below
You can also change theme, add a better picture, change the background image
For getting quick access to your favorite apps developers have added a box on the lower right corner and long pressing on it will bring up quick search to help those who have more than 70 apps installed on their device
Swiping from right to left brings up the app drawer as shown below
You can also hide applications in the drawer by long pressing as shown below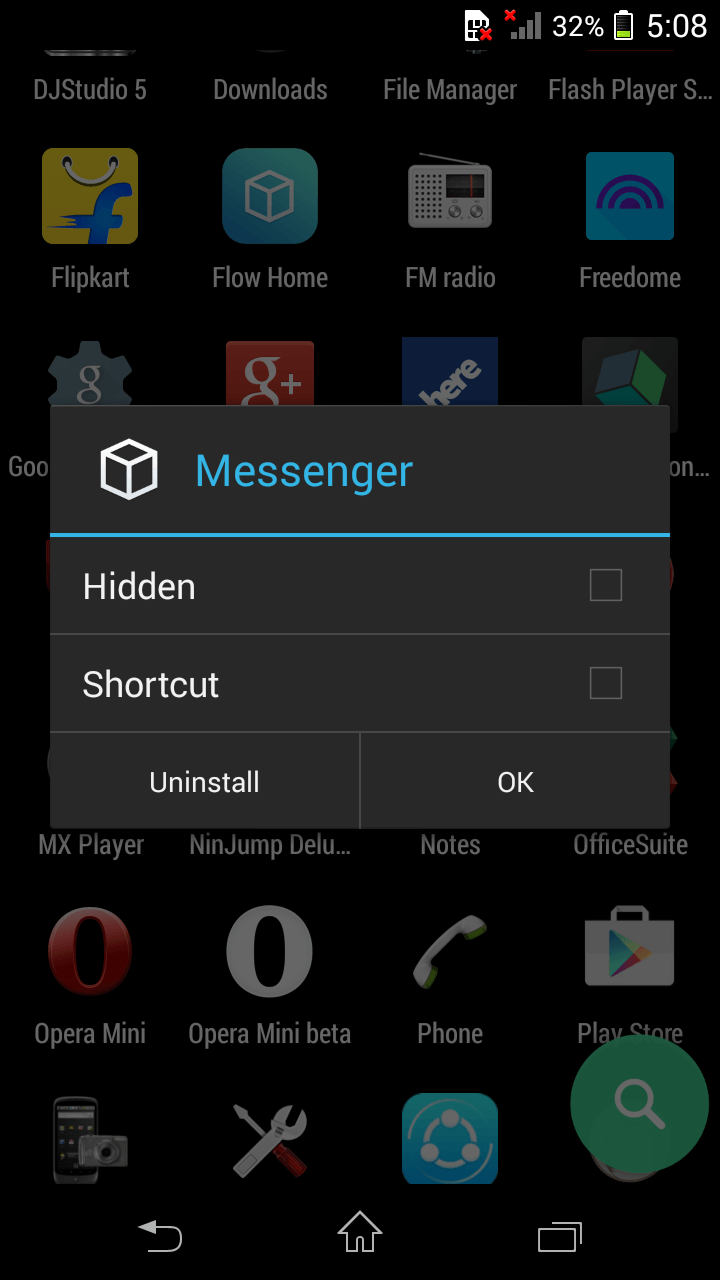 Suggestions to developer
A better application arrangement like sort by name,usage or dynamic arrangement etc
Ability to connect to Google plus
Does it consumes more resources of your mobile ?
Check these picture below
Version : Beta 19
Apk size : 21MB
Requires : 4.0.3 and above
Channel : closed beta

Now supports you wallpapers from your mobile that include live ones also
Top search search can now be easily grabbed by long pressing the search button on your keyboard within a matter of seconds

So how can you try it ?
You can get the invite code for Flow Home by following their Twitter account as new codes are added when the last one is over, for the time being its BETA19. Seems like an open beta test!