Do you know why people use Snapchat so much these days? It's because no evidence of communication is left after the next 24 hours or so. That is why the youth and young adults use it to message each other.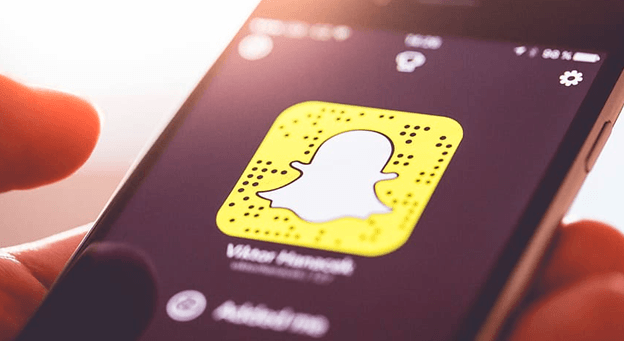 Nobody will come looking for them after a few hours since there will be nothing to prove. If your girlfriend is using it Snapchat to communicate, then you should be worried.
Well, she doesn't tell you whom she is talking to. You also don't have any authority to check on her phone. So what's next? That is where you need a Snapchat monitoring tool to help you out.
Since the messages and pictures will disappear, you need something that will capture the activities in real-time. So, is your girlfriend talking to strangers thinking you won't know? Here is a solution that will make her re-calculate.
Part 1: Monitor Girlfriend's Snapchat with Cocospy
Like we said before, checking on Snapchat activities needs a solution that captures the operations as soon as they happen. Next, it needs to be secretive so as not to alert your girlfriend. Well, here is the Cocospy monitoring solution that will gladly help you with that.
This is a software that has witnessed millions of downloads in more than 190 countries. It has numerous monitoring tools and one of them is the ability to watch over targeted Snapchat activities.
Which device is your girlfriend using? Cocospy can monitor Snapchat on both Android and iOS platforms. It does not require any rooting or jailbreaking before acquiring it. Therefore, you get to set it up and start monitoring in less than 5 minutes.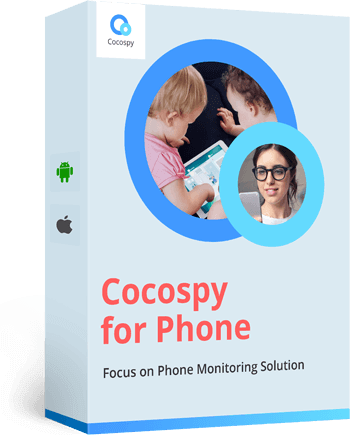 Once you set it up, you get all her Snapchat activities in real-time. So, before everything disappears, you will have it remotely in your Cocospy account. The best part is that she will not know about it since Cocospy doesn't reveal itself.
If you want to see how it works, you can read all the information you need from Clickfree official site. If your girlfriend has an Android, Cocospy requires you to install it once on her phone.
After that, you can check on Snapchat activities and more without the cell phone. If the lady in question is using an iPhone, then it gets easier. Cocospy does not need any download or installation here.
It uses iCloud details to monitor the phone's Snapchat activities. If you already have her iCloud ID, you can watch her updates without touching the phone. All you need is registering an account on the Cocospy website and verify the iCloud login details.
After the setup, all results are shown to you via the online dashboard in your account. It's fully compatible with all browsers. That means you are not limited to the devices you are using to visit your account.
Cocospy will show all the messages involved, photos, videos, and the contact details of those involved. We will see how to go about that in the next section.
Whatever you see is only shown to you. Cocospy does not store the information in its cloud. It only uses it to sync and make it available online. Therefore, even the support team cannot access your results.
If you want to know more about the best Snapchat spy app, Cocospy website is full of all the information you need. Make sure you check the demo page too. For now, let's look at how you can monitor your girlfriend's Snapchat activities using the Cocospy app.
Part 2: How to Start Monitoring Girlfriend's Snapchat Activities
Requirements
If she has an Android, you need to access the phone physically to install Cocospy. It should have Android version 4.0 and above
For iPhones, you need her iCloud login details. The phone requires iOS version 7.0 or later for Cocospy to work
Reliable internet connection
A valid email address
Steps to Start Monitoring Snapchat
Step 1: Go to the Cocospy website and register an account with your email address and password. Next, choose your girlfriend's phone OS to continue.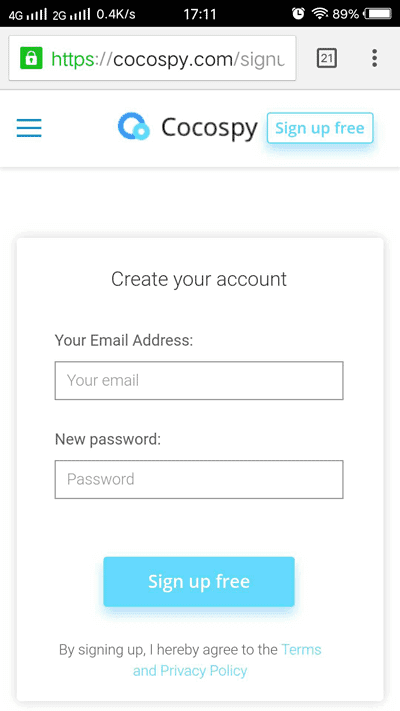 Step 2: Select the best plan and proceed to make the payment. You will immediately receive a confirmation email with the login details, receipt, and setup instructions. In Android, you will also get a download link.
Step 3: For Android, use the sent link to install Cocospy on her phone. Make sure you activate the stealth mode to hide the app's icon. After that, finish up installing and login to your account remotely.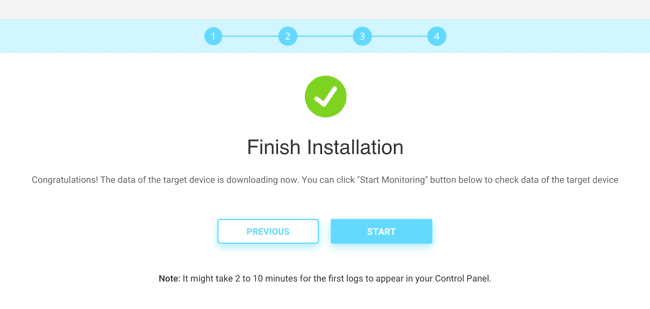 Step 4: For iOS, after the confirmation email, login to your account and verify your girlfriend's iCloud credentials. Next, choose the device you want to monitor and wait for the synchronization.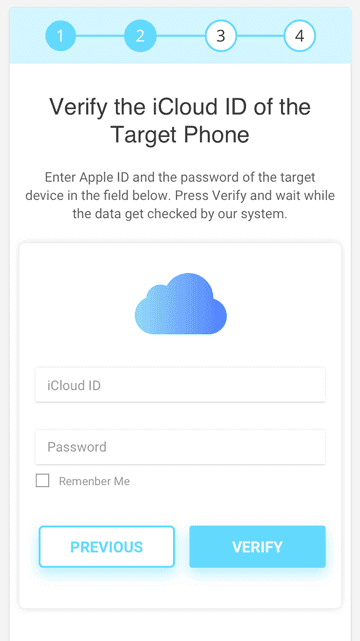 Step 5: After re-accessing your account on both phone platforms, you will get the dashboard. It will have the phone's summary and a features list on the left.
To spy on Snapchat in Android, go to Social Media and click on it to reveal the dropdown menu. In the social media list, locate Snapchat and click to see what Spyic has fetched.
For iPhones, go to installed apps and click on it to see the third-party applications. Locate Snapchat and click to view all her activities in real-time.
If you think you are missing something, then use the keylogger feature to fetch the Snapchat login details. There, you will also see what she has been typing all along.
Use the login credentials to access her Snapchat account directly and see what else is available.
Conclusion
In the beginning, you were worried about how to capture your girlfriend's Snapchat activities. Now, you have the Cocospy solution that can show you her messages in real-time.
That means with this application, you will not miss anything despite the shortened Snapchat display period. Since it also does not compromise the phone, your girlfriend will never have a clue. You can keep it that way until the day you decide to spill the beans.
About The Author:
Aqib Ijaz is a digital marketing guru at eyesonsolution.com. He is adept in linking building, guest posting, blogger outreach, and in IT as well. He loves to write on different topics. In his free time, he likes to travel and explore different parts of the world. You can read more of his blogs at eyesonsolution.com.