Compared to the statistics of punters who play in brick-and-mortar casinos, those hitting their chances online are greater in number. This is not unconnected with the fact that playing online casino games doesn't involve having to spend some extra time and money to get to a physical location, and at the same time, get the best value for one's money.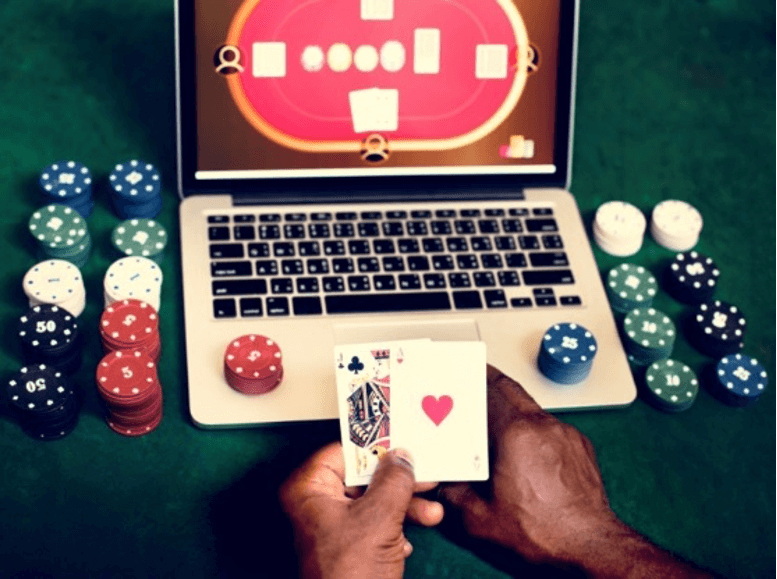 With the introduction of online casinos, you can easily play a few spins in your leisure time. Despite the ease that comes with gambling online, it is important that you take caution. Or what could be worse than logging in to your online account only to discover that your earnings have been carted away? Cybersecurity has recently been a great concern as it is common to hear news concerning hacking and data leaks, thus causing panic among internet users, in this case, online punters.
Even with the different laws protecting online gamblers, the wave of hacking hasn't seemed to stop. Protecting your account goes beyond turning up your VPN or even using an extremely strong password. There are other security measures to be taken, most of which revolve around taking great care and paying attention to details. Here are ways to stay safe while trying your luck in the world of online casinos.
Choose a reputable casino
Beyond considering bonuses, usability, betting limits, and payment speed, this is the most important step before settling for a casino of your choice. Choosing a licensed operator comes with huge benefits that guarantee your safety. For instance, you get to know about the company's license number and address. Also, there is usually a regulator that mediates between you and the company if anything goes wrong.
Licensed casinos often have in place a variety of safety measures to protect your data (personal and payment) as well as winnings while you enjoy the thrills of playing in an online casino. Prior to making a final choice of an online casino, conduct little research to identify both the good and the bad things you can find on the internet.
Online Betting Guide is a trusted source to compare and review casinos; using them, or any other trusted site like this is a very convenient way to find reputable casinos.
Use reputable payment methods
There are different ways of funding or withdrawing from online casino accounts. The implication of this is that you should stick with casino sites that utilize trusted payment methods and also offer a wide range of options in terms of playing safely and securely. Such reputable payment methods include debit cards (Mastercard or Visa), PayPal, or Skrill. With any of this as a payment gateway, you can be sure that your money is safe as you make deposits. Some websites also accept Bitcoin.
Not only that but you must also consider how easy or difficult it is to initiate a withdrawal. There is no point in using a site that gives you little or no stress when making deposits while the withdrawal process is full of stress. Some casinos may also charge a high amount to withdraw winnings.
Read and understand terms and conditions
Many punters are often trapped in scam-like scenarios solely as a result of their failure to read and understand what is contained in the terms and conditions page. They simply agree to them, and the moment you agree to it, you might not be able to win any case against such a casino. In other words, failing to read and understand terms and conditions might be the reason for your continuous loss of money. Do you even know if a particular operator accepts players from your country? Is the casino regulated by the UKGC, if you are a UK player?
Note that terms and conditions are modified periodically. Thus, you should stay informed to get acquainted with any modified part of the terms.
Seek customer support
The customer support department should be able to help you in playing safely and having an enjoyable gaming experience. Thus, a trusted casino site operator would have customer support services that are available 24 hours a day and 7 days a week whether through chatbots, emails, or phone contact.
Whenever you suspect any illegal activity on your account or experience a payment or technical challenge, you should seek help from the customer support department immediately. A gaming site with the interests of its members at heart would respond to such a distress message almost immediately and make sure that such concerns are addressed. This is why it is important to take a great time in researching reliable casinos before getting committed to playing poker, slots, or blackjack, for instance.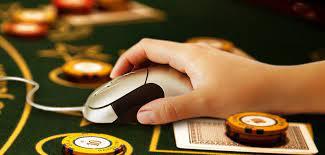 Create a budget
Many punters, especially beginners, may find it difficult to control their spending on gambling activities. They seem not to be aware yet of the need to have control over their finances by creating a budget. Professional punters often set aside a certain amount that they can afford to lose in gambling. Usually, this may only constitute 1-2% of their monthly income on each gaming session.
By having a budget and sticking to it, they tend to be protected from the temptation of overspending, which is capable of affecting their lifestyle including family and relationships.
Protect yourself
Upon signing up to a legitimate website, the responsibility of protecting your data solely lies with you. Avoid sharing your password with anybody, irrespective of the relationship you share with the person. Make sure that your username and password are unique. A strong password tip is to combine letters, numbers, and special characters. You may also have to recycle passwords among platforms and change passwords regularly. Also, do not leave your account logged in on multiple devices. If permitted, use the security question option in protecting your account.
To avoid risking your account being compromised, you also have to protect your device. This could be by ensuring that you have a robust firewall and anti-virus software. You may also have to use a VPN where necessary and avoid public Wi-Fi, especially when accessing sensitive information.