Looking for the best free WoprdPress hosting with no ads. Huh? You're going to discover free WordPres hosting companies for your purpose in a while. But you'll require paid hosting sooner or later if you are serious about online business.
Though, there is nothing wrong to try free service when you are a beginner or wanna learn (experiment) something. If you're keen to start your blog with free hosting sites, then I shall provide the best service providers for you. I've collected most popular free WordPress hosting websites for you.
Best Free WordPress Hosting With No Ads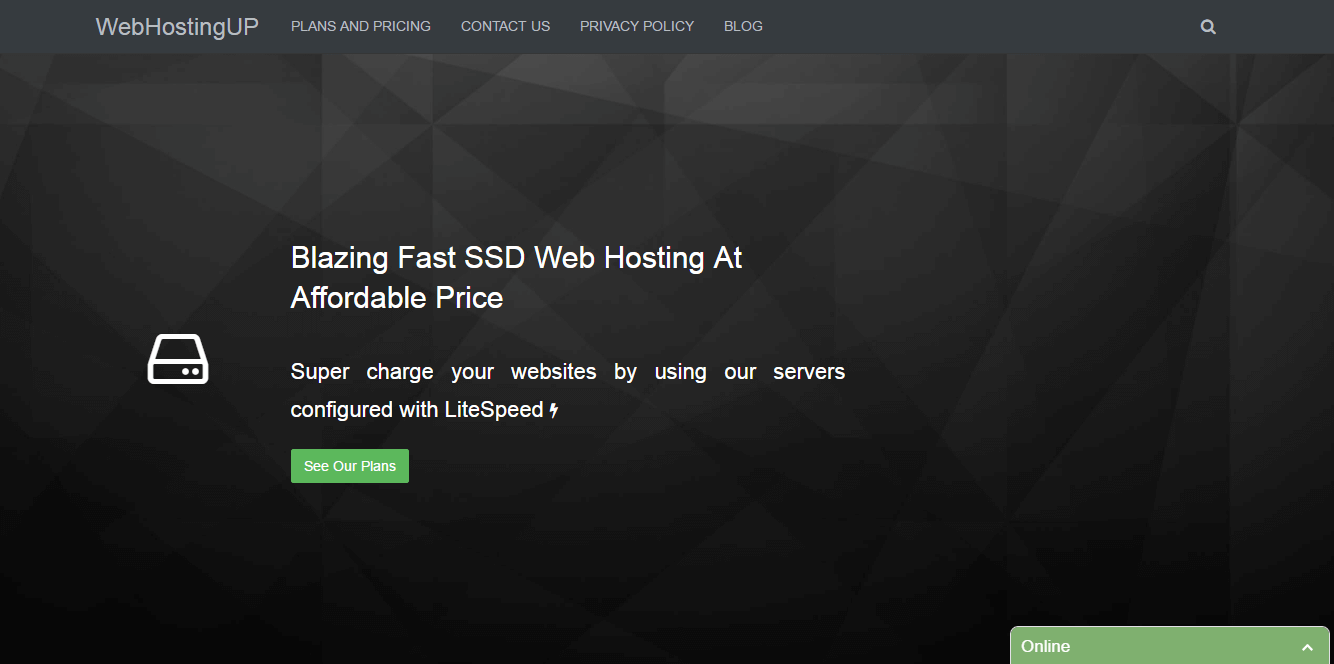 WebHostingUP is an excellent solution for WordPress bloggers. It operates by (via) CloudLinux OS to allocate particular resources among the users. LiteSpeed boosts the speed and performance up to 9 times. It's far better than apache web hosting in SSL with hardware enhancement.
You've SSD (solid state drive) for storing your website file and database. It is quite helpful to speed up the websites comparing to caching databases.
You must know about the CDN and its importance. WebhostingUP offers free Global CDN and thus your blog will load instantly from anywhere in the world. Loading speed is a key factor for any website at present and also its a ranking factor.
This company provides three types of packages such as – starter (free), medium ($9.99/Year) and Pro ($20/Year). You'll obtain 500 MB SSD storage, 25GB monthly Bandwidth, latest cPanel, your own single domain like .com/any one that you wish, unlimited FTP accounts,10 email accounts, free backup, free upgrade, 1 GB Ram, 1 Full CPU and so on. Best thing I liked about them is that you can even get unlimited SSL for life without any extra price and will be renewed automatically once its issued.
Start Your First Website or Blog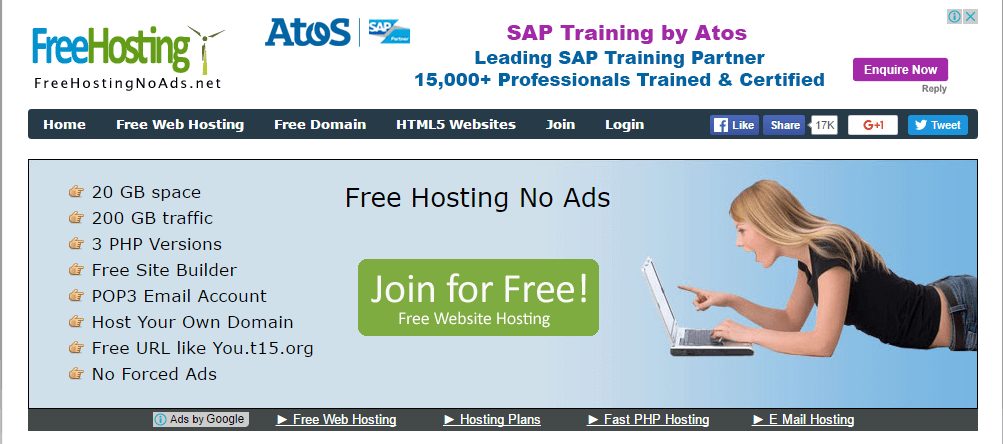 You can get an idea from the title – Freehostingnoads. It looks quite promising as a free service provider definitely. It could be your favorite pick from the list. I'm gonna elaborate the particular reasons at below.
You can either host your own domain without any ads. You'll receive 20 GB space and 200 GB traffic bandwidth. You can run your blog on this service without any hassle as long as you prefer.
Availability status : No more offers service for anymore clients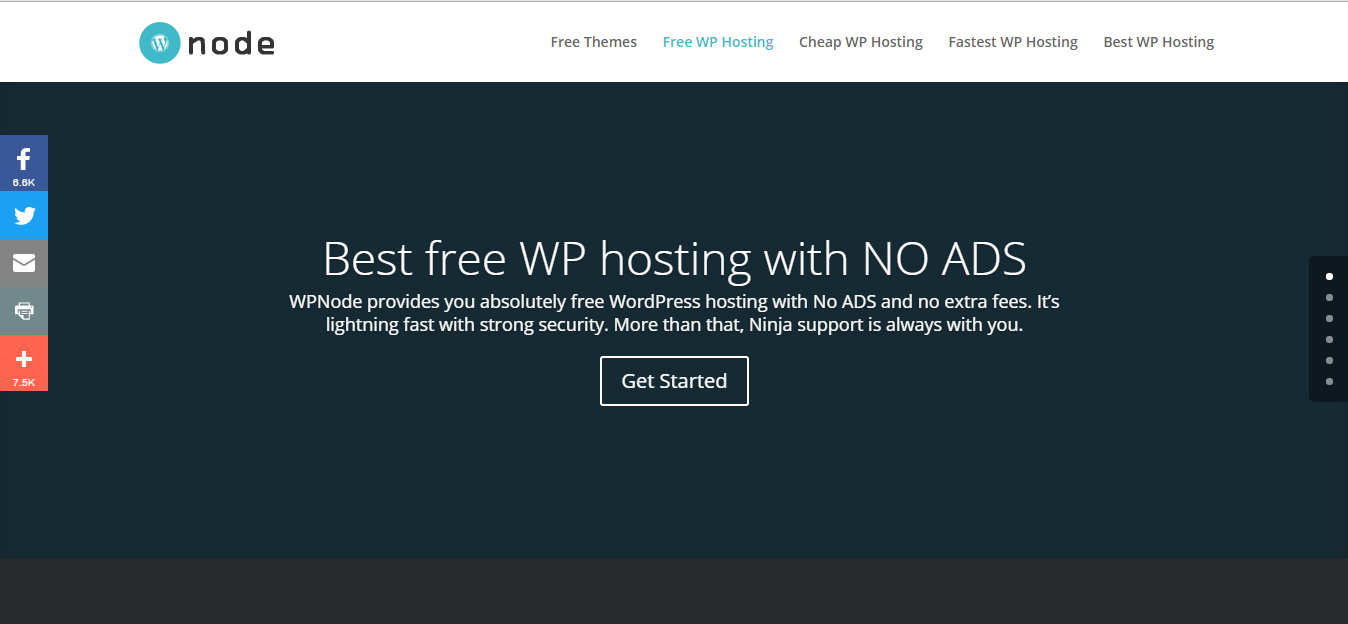 If you are searching for no strings attached one then you should look upon WPnode. It has several awesome features to look out such as LEMP stack, W3 Total cache and CloudFlare. You can host unlimited WordPress blogs/websites along with 50 GB storage and free global CDN. Let's take a look at the key features below.
Key Features of WPnode:
• Unlimited WordPress sites
• 5GB SSD storage
• Unlimited data transfer
• 1GB email based on Roundcube
• Free global CDN by CloudFlare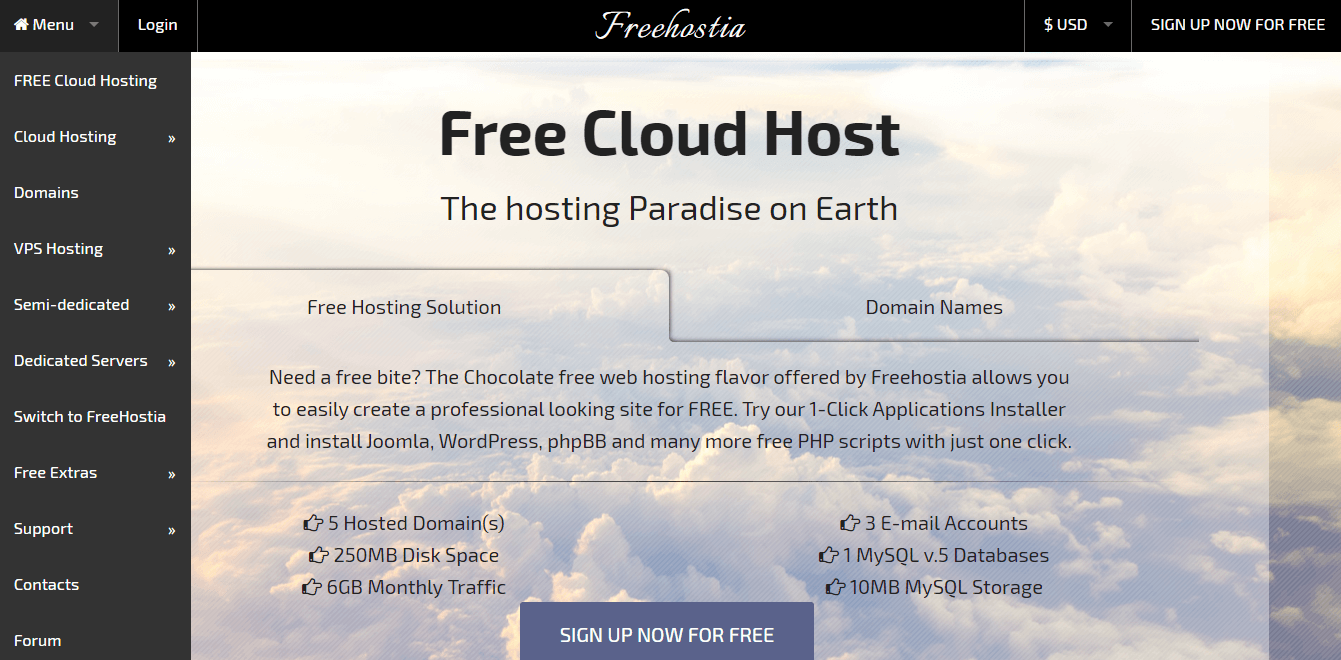 Freehostia is another option that you can opt for. It allows you to host 5 domains, 250 disk space, 6 GB monthly bandwidth, 3 email accounts, 1 MYSQL v2 database and 10 MB MYSQL storage.
You'll acquire some other (basic) features with control panel – 99.9% server uptime, 1 click installer, Shared SSL IPs. SSD Data catching, Website Accelerators, Roundcube (webmail), IP blocking, Hotlink protection, 24 hours backup generator etc.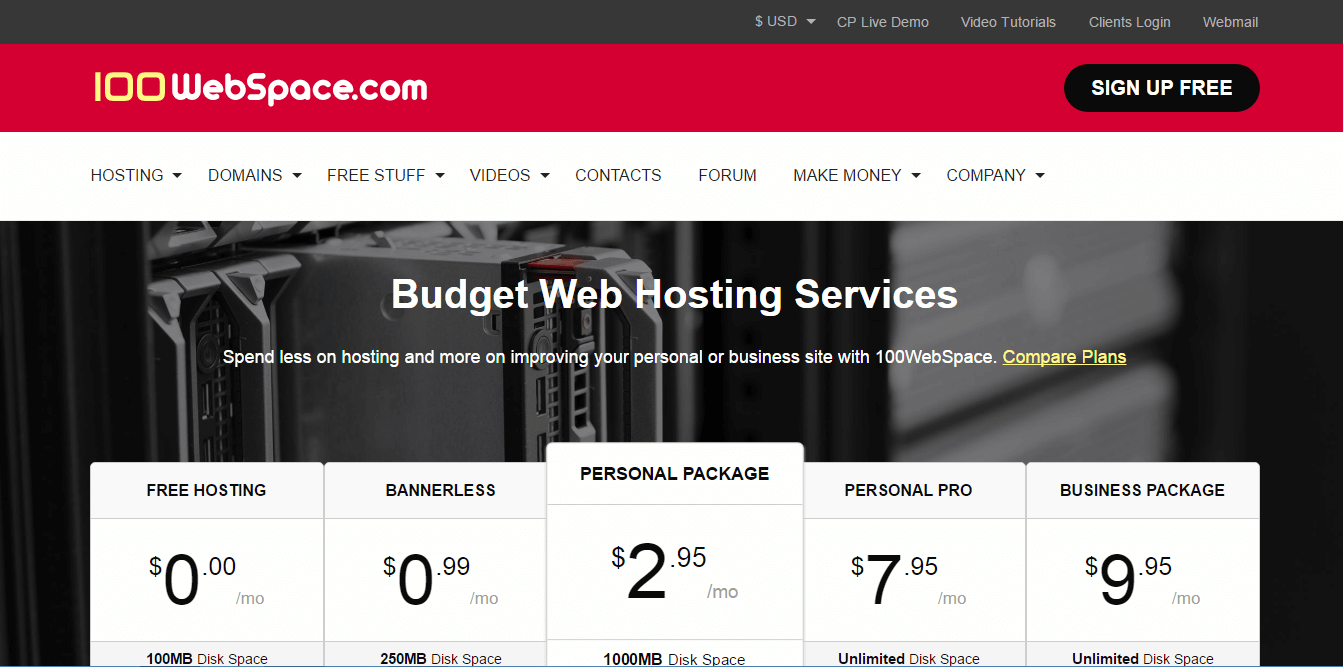 100 WebSpace is another place where you can start your WordPress blog for free without any hassle. It could be a splendid choice to begin with. What does it offer?
It has numerous features to help you start blogging instantly. But they will display a small banner to show people that your site is residing on this company.
• Let's give a look at its features:
• Single domain and 10 sub-domain
• 100 MB Disk space and 3GB monthly traffic
• 99.9% uptime
• 1 click application installer
• IP blocking, Hot-link protection, .htaccess generator, File manger etc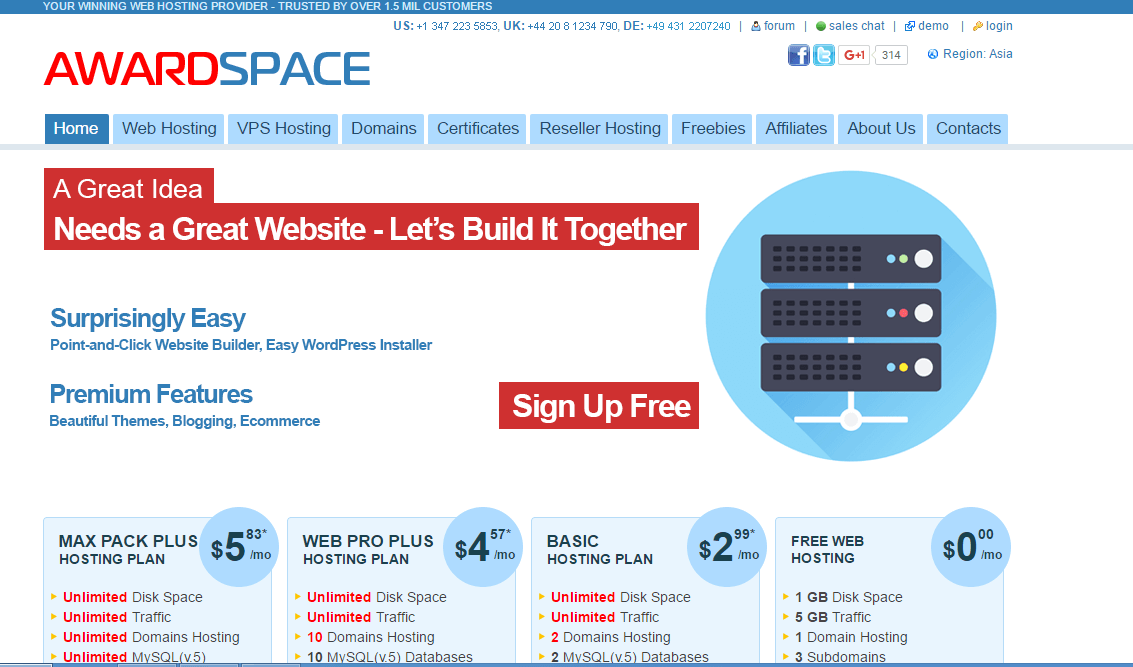 Awardspace offers their service with various features. You'll acquire 1 GB disk space, 5 GB monthly traffic and single domain hosting. You can host your site as long as you want without any ads whatsoever.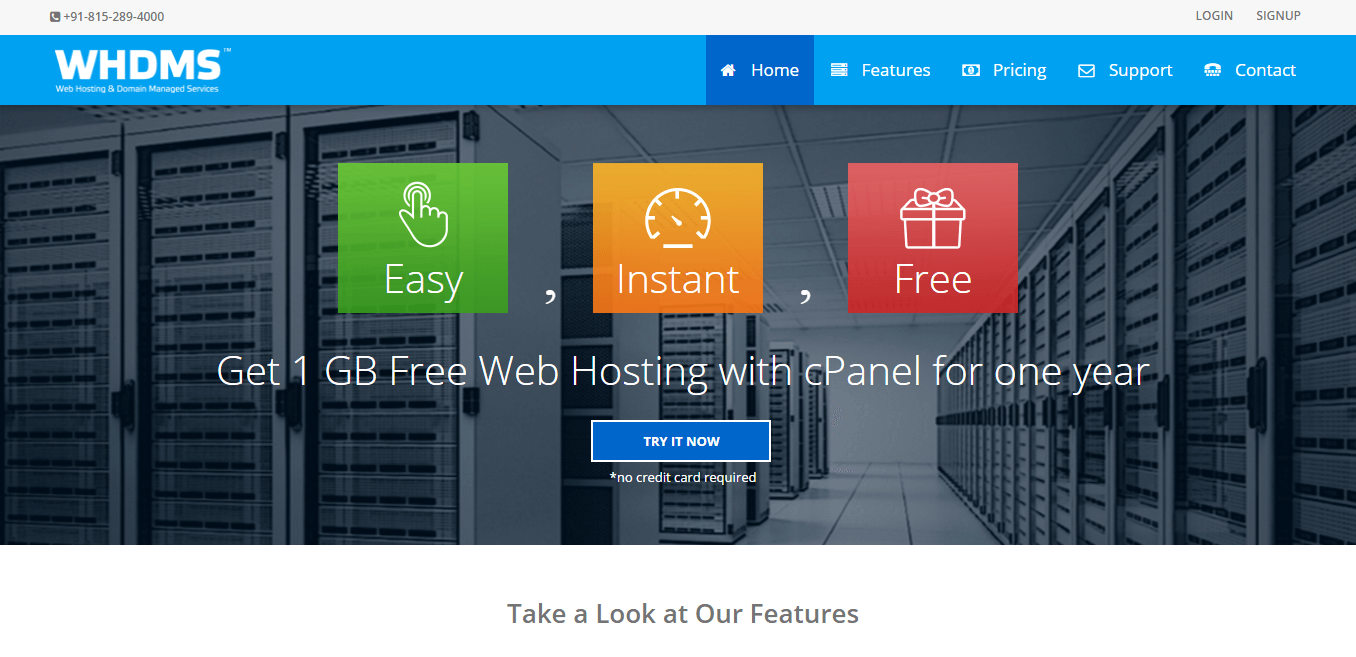 WHDMS provides you 1 GB free web hosting for the first year. I've used it several times for experimental purpose. It performs well. So, if you are looking to start your online journey or want to test something then, it is a good alternative to try out.
Final Words
I've shown you the best free WordPress hosting with no ads. These are handpicked recommendations to start a blog online without any investment. I can't really suggest you the best free hosting from the above list because it's totally up to you. Still you can go with either WebHostingUP or WHDMS.