Getting a good education is crucial. However, with all the tuition fees and other living expenses, attending your college classes can quickly become quite expensive. If you have found yourself in a tricky financial situation, do not worry. Applying for scholarships, grants, or student loans are only a few examples of many ways you can take to tackle this issue.
Whether you are looking for a job with flexible working hours or the one that can bring you the most lucrative paycheck, you came to the right place. Here are a few options that will allow you to earn some extra money in college: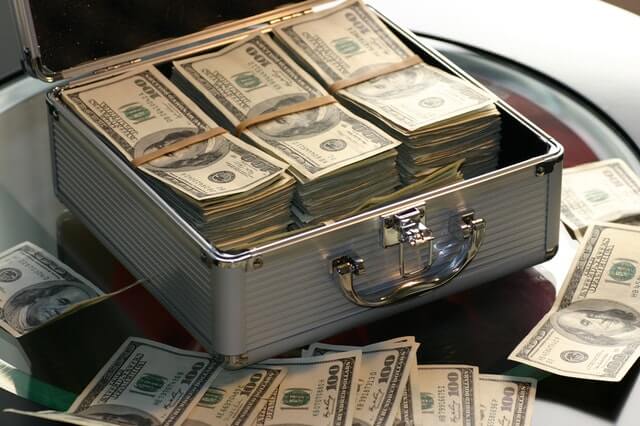 Sell Used Stuff
You can earn some extra money by selling your old and used items at your nearest flea market. This is a great way to earn some extra cash, especially if you are an avid vintage or used item collector.
Take into consideration the fact that you will have to spend some time on research and market study to achieve the best prices for your items.
Offer Your Services as a Tutor
For students who are good at a particular subject, tutoring is a great way to earn some extra money. You can start by sharing your knowledge with the younger students from your class, and then expand your teaching to other subjects. You can even offer your services as a tutor after graduation by creating a portfolio of your previous experience.
One of the most important things to keep in mind when offering your tutoring services is to make sure that you understand what the student needs before starting the course. This will allow you to tailor-make your lesson plan according to their needs.
One of the best things about today's technology is that it allows you to offer your services remotely from home or even from anywhere around the world, so you can also explore tutoring online.
Get Paid for Participating in Studies
If you do not have enough time to attend surveys or study groups at your university or college, this is the perfect option for you. Most of these studies are conducted online or require participants to fill out questionnaires and surveys online based on their college and major.
Getting involved in these studies is a good way to earn a little extra, even though most of them pay between $5 and $15 per survey. In addition, if you are capable of attending multiple studies each month, this can bring you a pretty good paycheck that will help you pay for rent and other expenses for the school year.
Sell Your Artwork Online
If you are an artist or graphic designer, this is another excellent way to earn some extra cash in college. You can sell your artwork on websites such as Etsy or set up your own website. As a matter of fact, nowadays, it is much easier to sell your artwork thanks to numerous online platforms that make it possible for artists around the world to come together and sell their work to anyone with an Internet connection.
In addition, many people nowadays are willing to spend money on original artwork rather than prints of famous paintings. Moreover, if you want to get involved in graphic design, this is a perfect way to learn more about the industry and gain valuable experience for a future career in design and advertising. Therefore, if you are a budding artist or graphic designer, we recommend giving it a shot.
Sell Your Photos
If you like taking photos and want to earn some extra cash in college, this is the perfect way to do so. There are numerous stock photo websites that pay reasonable rates for photos that customers can download at an affordable price. As a matter of fact, many photographers use these websites to sell their photos online without having to go through various marketing channels and advertising costs.
Write Articles for Cash
If you love writing and would love to make money from articles and blogs without dealing with the long-term commitment of publishing books, this is one of the best ways of making money in college. Numerous websites offer writers cash for short articles ranging from $10-$100 per article, depending on the content's length and niche.
Create an Online Course
People who know how to do things in real life often decide to share their expertise online by creating e-learning courses. Whether it is teaching yoga, cooking healthy meals, making soap, or creating knitting patterns, there is something that everyone needs to learn in life somewhere out there in cyberspace.
If you are well-versed in any particular subject and would like to teach people. Determine what niche topic or skill set has demand and create an interesting course plan using relevant images or videos. Then add it to platforms such as Skillshare to sell it.
In Summary
These are just a handful of options that are available for you to make money while in college. With a bit of creativity and research, we are sure that you can find plenty more. The hardest part is to get the ball rolling; most of the options we explored in this article cost little to get started with and could produce a great side-hustle to see you through college and beyond.