If you're looking to create an avatar for a new virtual world or game, you'll need to put some thought into what kind of persona you want to create. In this blog post, we'll walk you through the process of creating a metaverse avatar that is unique and engaging. By the end, you'll have everything you need to get started in your new online world!
Choose What You Want Your Avatar to Look Like
When it comes to creating an avatar, the possibilities are endless! Online tools can help make the process a lot easier and more enjoyable. You can choose how your avatar will look like, from its hairstyle and clothes to its facial expression. You can even adorn it with accessories like glasses and hats.
And when you want to make changes or additions, later on, these tools allow you to do so quickly and with ease. Your imagination is the only limit! With the right online tool in your corner, you can exercise creative freedom as you create your avatar exactly as you envision it.
From defining the colours and features to naming them, designing your own avatar grants both an exciting experience and a sense of satisfaction once they're complete.
Plus, playing around with different styles gives you a chance to have fun while expressing yourself.
Create an Account on a Metaverse Platform, Such as Second Life or IMVU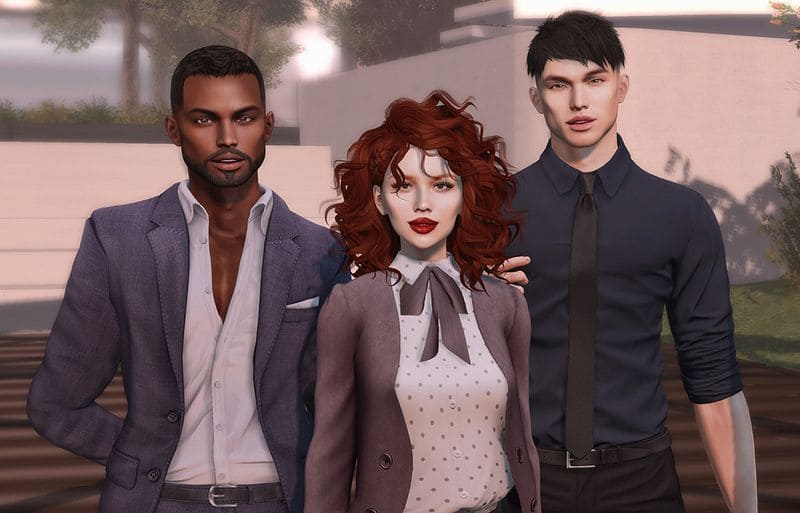 Creating an account on a metaverse platform like Second Life or IMVU is a great way to explore the potential of virtual worlds.
The process is simple and involves setting up your profile with a username and password, as well as providing basic contact information for verification. From there, you can start customizing your avatar, selecting different body types, hairstyles, clothing options, and more.
You'll also decide what kind of experience you want to have – whether it's exploring fantasy lands, learning new skills from experts around the world, or building 3D objects from scratch.
With your account set up, you can then proceed to access exclusive content available only within these platforms and interact with fellow users in immersive shared environments.
Whether for pleasure or for business use, create an account on a metaverse platform today and discover all that it has to offer.
Download the Software and Create Your Avatar
Creating the perfect online avatar for video games, Social Media platforms, or any other activity that requires one can be a daunting task. From trying to balance your physical features to finding the right outfits and accessories, creating an avatar that accurately reflects your own unique style takes skill and patience.
Thankfully, modern technology has made creating a digital representation of yourself easier than ever before. With downloadable software available from a variety of providers, users can design their customised avatar with just a few clicks of their mouse.
From selecting hairstyles and apparel to defining facial features and generating skin tones, these programs allow users to craft an avatar they will be proud of while also saving them time in the process.
Whether you are creating avatars to represent yourself in games or on social media sites, downloading this software is the quickest way to get started on your journey toward crafting an unforgettable digital self!
Customise Your Appearance, Including Clothes, Hair, and Accessories
In today's world, it is increasingly common to express oneself through fashion. Whether you choose to go for a bold look, or something more classic and simple, there are many options available to customise your appearance. Starting with clothing, you can go all out with statement pieces that showcase your unique personality or opt for timeless items that will always be in style.
Additionally, accessories such as Vivienne Westwood jewelry or Louis Vuitton handbags can draw attention and truly make a look pop. It's also important not to forget about hair when creating an ensemble.
A good haircut is essential and can also play a huge role in adding detail and shaping your overall appearance—go short with a pixie cut, keep it sleek and sophisticated with a bob, or go for something edgy such as feather cuts for long hair.
However, customization of appearance can benefit everyone by empowering them to control how they present themselves to the world. There's nothing quite like the expression on someone's face when their hard work pays off and their vision comes together flawlessly!
Cues from popular culture like music videos or style influencers can be useful too in getting inspired to do something adventurous – try bright colours, and explore different textures. The possibilities are endless!
With proper care and attention paid towards making every detail count, you'll be amazed at just how well an outfit tailor-made for you fits — both physically and emotionally! No matter what your size or budget may be, customise your appearance with confidence knowing that you'll always turn heads whenever you walk into the room.​
Start Exploring the Metaverse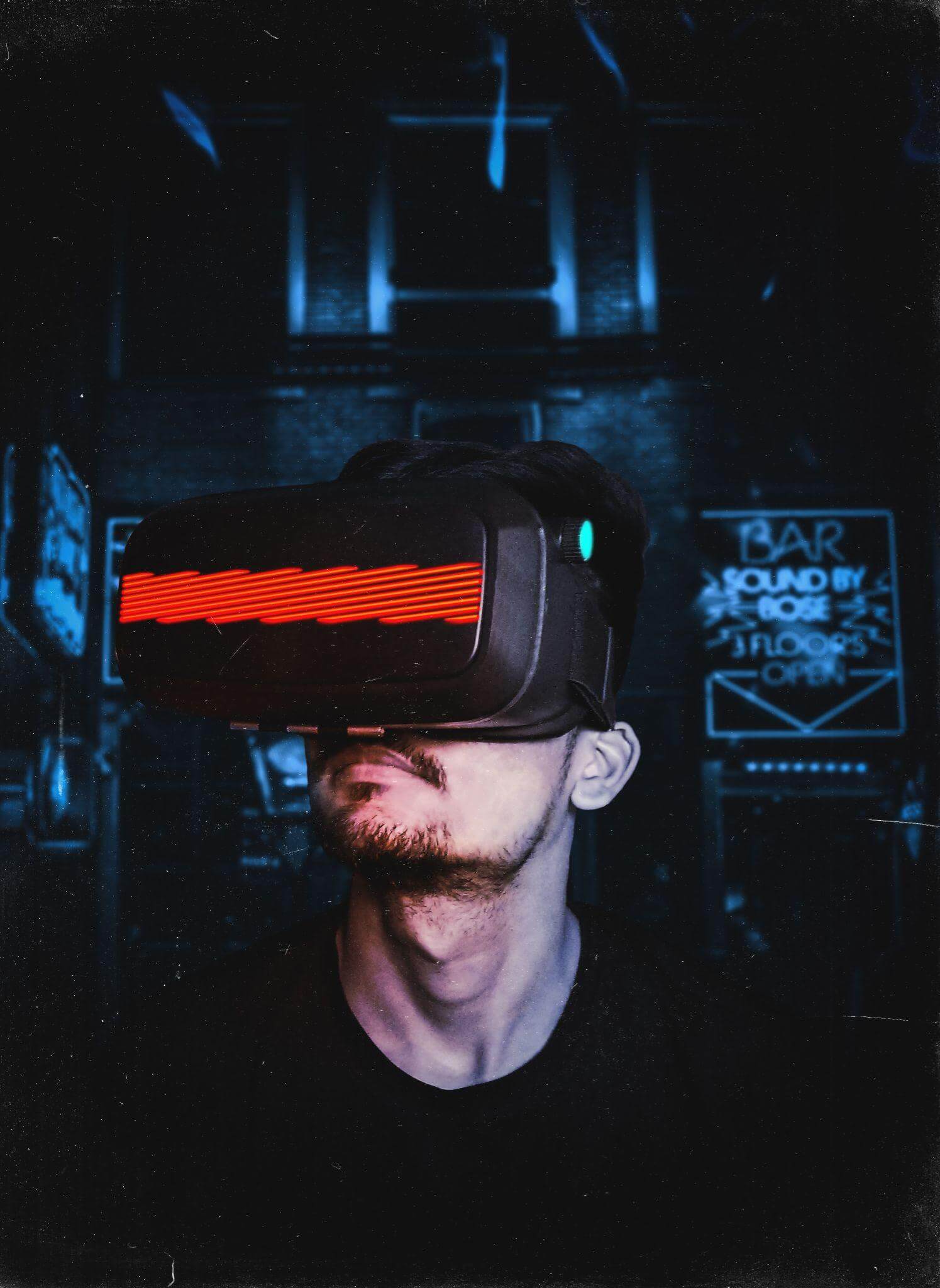 Have you ever wanted to explore a world of endless possibilities? Well, now is your chance with the metaverse!
A virtual universe made up of numerous computer-generated, 3D environments where users can physically interact with each other and the environment they inhabit.
You can explore a host of exotic locations, ranging from snowy mountainscapes to alien planets, without ever having to leave your home. It is even possible to achieve this with just a phone connected to any of the tethered VR headsets for smartphones.
With these limitless realities, you are free to express yourself however you wish, build immersive experiences, and make new friends around the world.
What's more, recent advances in technology have allowed for groundbreaking use cases such as hosting virtual events or enabling wearable solutions with real-world applications. So take this opportunity and enter into entirely new dimensions – start exploring the metaverse today! With so much potential at your fingertips, the possibilities are truly infinite.
Discover entirely new ways of living and learning as you unlock different digital worlds and forge an exciting frontier of boundless opportunity. Experience all that awaits you in this miraculous realm – start exploring the metaverse!
You'll be amazed at what lies in wait for you out there. So come join us on this journey into the unknown – start exploring the metaverse!
Conclusion
Now that you know how to create your own avatar, it's time to start exploring the metaverse! There are many different platforms to choose from, each with its own unique community and features. Whether you want to socialise, play games, or just explore, there's an avatar world out there for you.
So what are you waiting for? Start creating and have fun!