Windows utilizes a unique file system, and it is NTFS, and that's how you can create partitions in HDD or SSD. Many don't know that there is multiple storage file system created over the years, but you need NTFS file system in Windows machine. You may have seen RAW file format in the external hard drive or removable storage drive. You have to convert the RAW drive into NTFS to use it efficiently in Windows machines.
What is RAW file system?
You might be getting an error on the screen saying, "You need to format the disk in the drive before you can use it. Do you want to format it?" because Windows doesn't support the RAW file system. Microsoft software wants you to format the storage drive and then make it accessible in the machine.
Many RAW drives are either new storage drives or removable storage devices. You can use the CHDSK command to format the drive and re-program it to NFTS, but you will lose saved data in the process. Nobody wants to lose the saved data in the removable drive or external storage drive.
Many third-party developers have launched solutions over the years to address the problem. You can try iBoysoft Data Recovery for Windows, for instance, where you can convert a RAW drive into an NTFS drive in moments. The most important point is not to lose any data, and it is possible with the iBoysoft solution.
How to convert RAW to NTFS without losing data?
You can covert a RAW drive into an NTFS drive without losing data. iBoysoft's solution does wonders due to the advanced software-based technology, and it works efficiently on Windows PC. Allow me to show you how you can covert a drive without using the CHDSK command line.
Step 1: Open the iBoysoft RAW data recovery tool.
Step 2: Choose "RAW Recovery" from the menu.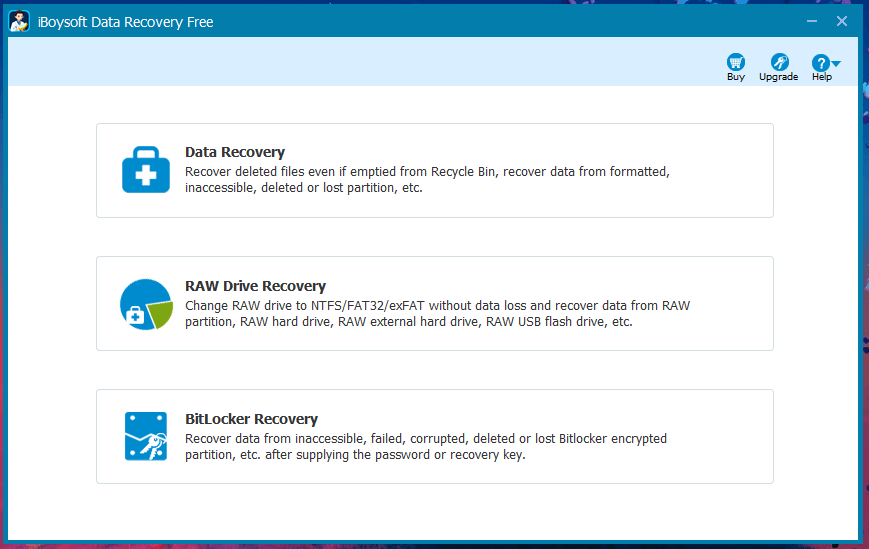 Step 3: Choose the drive from the list.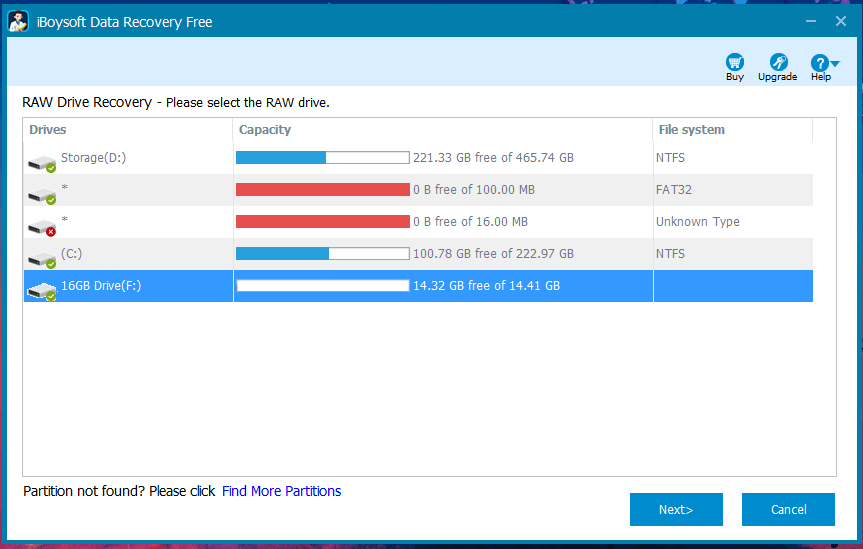 In case, if you have connected the drive after the program was opened, then re-open the program.
Step 4: Click on "Fix Drive" to continue.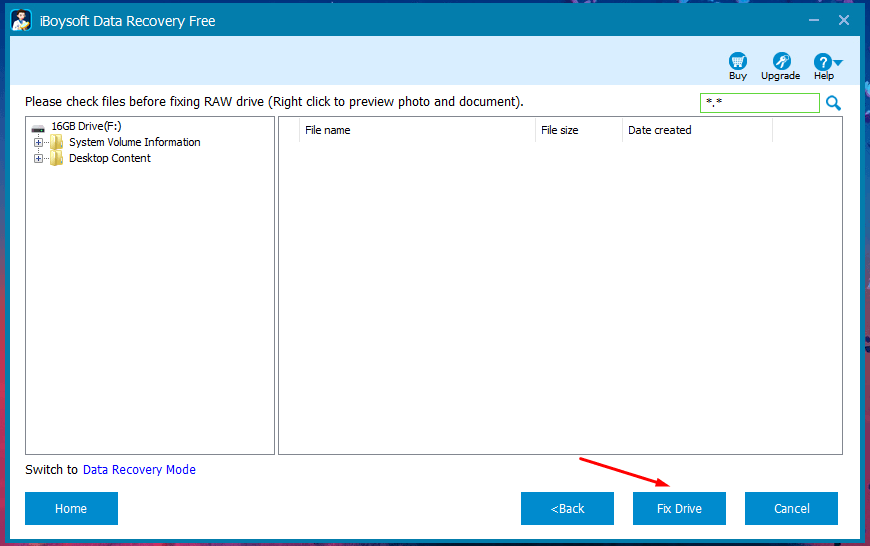 Step 5: iBoysoft's solution will covert the RAW drive into the NTFS drive in a few minutes.
The conversion speed will depend on how much storage is in the drive and the drive's speed itself. Much older HDD has less than 5200 rpm, which makes the process slower, but if you have a 7200 rpm mechanical drive, then the conversion speed improves.
Data Recovery Options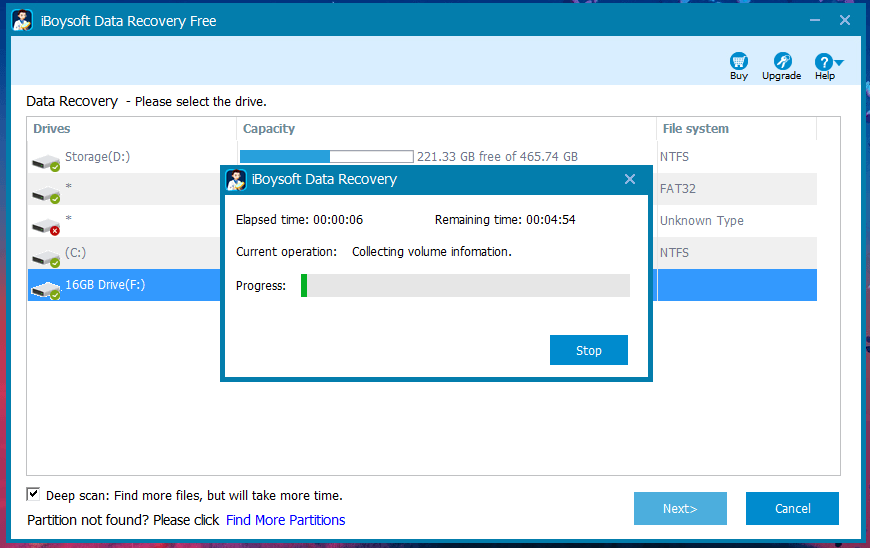 Who wants to lose data? Of course, you don't want to lose data because Windows doesn't support the format. You can recover various types of data from the drive without harming the mechanical disk or SSD. The official developers added a dedicated function to recover deleted, missing, and lost data from the storage device. You can recover files from formatted, inaccessible, corrupted, deleted, deleted partitions, lost partitions, etc.
The recovery tool can recognize and save a wide range of files such as office files, images, photos, videos, movies, music, audio, archive, email, or others.
Besides RAW data recovery, iBoysoft Data Recovery can also recover deleted files, recover data from formatted, inaccessible, corrupted, and recover data from deleted/lost partitions.
Live Preview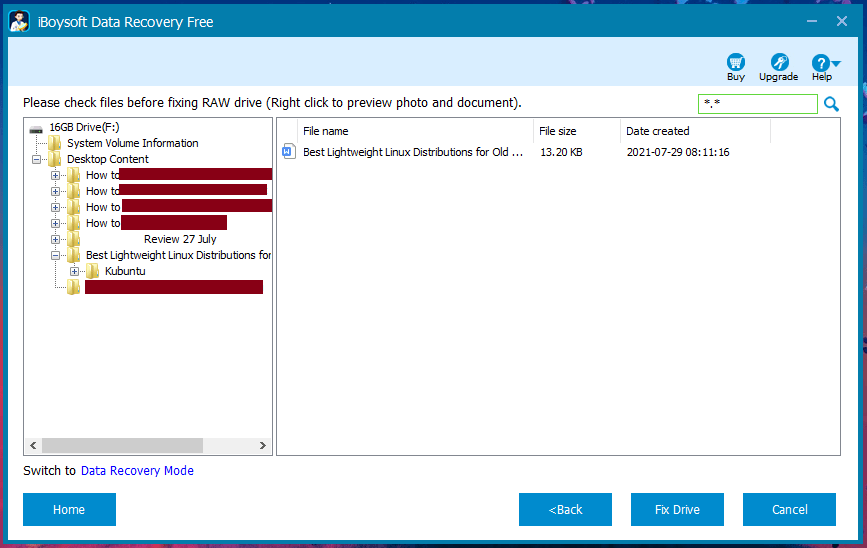 Whether you are recovering files or convert RAW to NTFS, you can preview the contents inside the drive. Windows won't even open the storage device, and the iBoysoft solution allows you to take a look at inside contents. You can view what's in the folder, and I have viewed the contents. The live preview window does give you an advantage, so you can check the contents, and then decide what to do next. You won't waste further time in trying to figure out, whether you should risk it or not.
Storage Device Support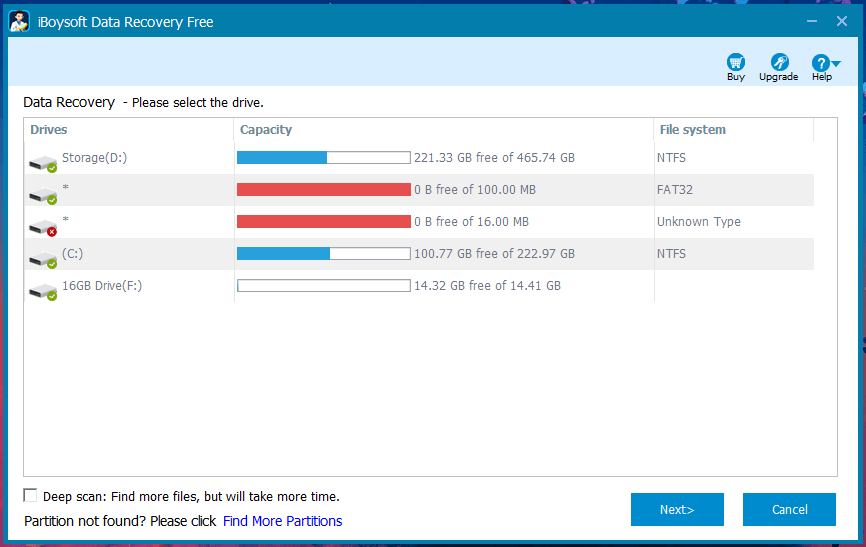 The developer name is "Chengdu Aibo Tech" focused on multiple things, and they have added support for all types of storage devices.
USB Flash Drive
B. SSD
C. Mechanical Hard Disk or HDD
D. SD Card
E. Memory card
F. Micro SD Card
G. External HDD
H. Internal HDD
And more.
You don't have to worry about storage device support because the developer has added everything that is required to detect a connected storage drive.
Bottom Line
I don't recommend the Windows CHDSK method to convert a RAW drive into an NTFS drive because there is a risk of losing saved data. Of course, you can proceed with the CHDSK command line, if you are not worried about the stored data. iBoysoft data recovery solution does wonders, where it brings advanced features to recover data, convert RAW drive, and Bitlocker recovery options. Let us know what do you think about the iBoysoft data recovery solution in the comment section below.