Venturing into online trading requires skills and extensive knowledge of the financial markets. Most importantly, traders need the best brokers to have maximum success potential. Being the best means that they should meet all your trading needs, whether regarding costs, asset availability, and more.
The best online brokerage firm should also offer a reliable trading app you can install on your mobile device to manage your activities on the go. If you are a new trader, mobile trading apps are worth considering, and this article takes you through the benefits of mobile trading and how to get started.
Benefits of Mobile Trading
Nowadays, most traders prefer mobile trading apps because they are more flexible and let you stay connected to the financial markets at all times. Also, mobile apps allow you to quickly make trading moves before your current open position is negatively affected. In addition, traders find it easy to analyze markets with mobile devices regardless of their location. As a result, orders get to be placed quickly and effortlessly.
How to Start Online Trading With Mobile Trading Apps
Mobile trading apps are offered by online brokerage firms. However, with many trading apps in the market today, finding reliable ones continues to be a daunting task to traders, especially beginners. Remember, the best trading app will give you an excellent trading experience. Therefore, take your time to analyze various trading apps, compare their features, and test them before settling for a suitable one.
Note that the research procedure for finding a mobile trading app can be lengthy and overwhelming. If you are not prepared for this, consider financial experts' recommendations like this online trading guide. Before taking a plunge, ensure you practice trading your preferred asset on a mobile app's demo account to be confident in your skills. Furthermore, confirm whether the mobile trading app is hosted by regulated brokers. For instance, US traders should find trading apps regulated by the Commodities Futures and Trading Commission (CFTC) or the National Futures Association (NFA).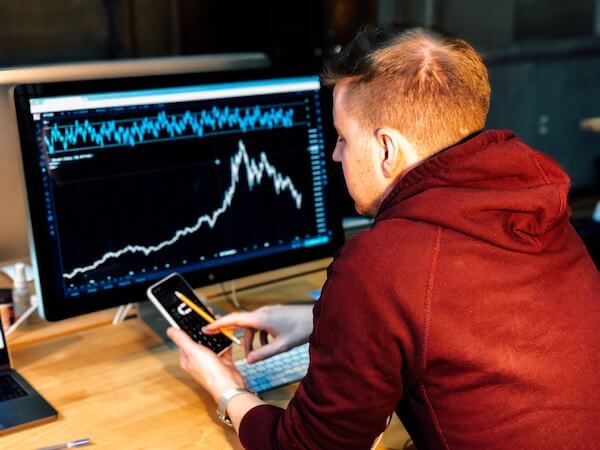 You need a mobile device and a stable internet to start online trading using a mobile app. First, make sure the app is compatible with your device, whether Android or iOS. You will then confirm the availability of the assets and make the necessary deposit to get started. Of course, this will be after you have verified all the trading and non-trading charges and ensured they fit into your budget.
Most mobile apps operate the same way as web platforms on desktop devices. The only difference is that you will be more exposed to the financial markets, especially whenever you are on the move. Trading using mobile devices primarily benefits active traders like swing and day traders, who frequently take short-term positions.
Conclusion
Although online trading with mobile trading apps gives you more exposure to the financial markets, you must put in more effort to increase your chances of earning profits. Besides conducting your own research and analyzing the markets, be more consistent with your activities.
It is advisable that you acquire a trading journal and note all your moves and strategies. This way, it will be easier for you to identify the mistakes you made that contributed to any loss and become more skillful. On top of that, have a budget and stick to it to avoid emotional breakdowns should you make losses. You can start by investing using small amounts of money and increase it once you are more confident with your trading capabilities.