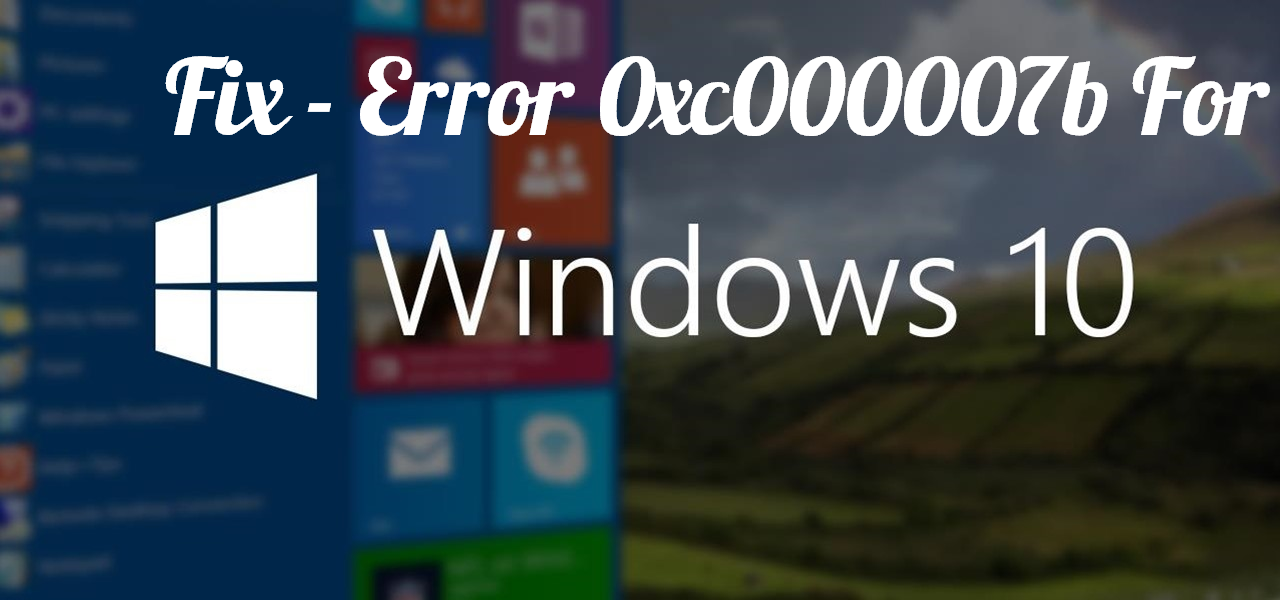 Windows latest version comes with a variety of fixes that have given us nightmares. Microsoft developers who have worked on Windows 7 to Windows 10 have said that many of the bugs and errors also fixed, but that hasn't proved yet.
When you are using your PC, there is no doubt that someone you face a variety of errors we face from time-to-time.
You can seek guidance from the developers of the company. Most of the times, the problem gets solved, but there are numerous threads you can find where problems do not get answered properly and threads get older till the questioner gives up.
Fix – Error 0xc000007b A Quick Solution To Problem
What happens when you get an error after upgrading to newer Windows? There is nothing worse than getting an error in the middle of the game.
90% of those who get this error give up because there aren't many people who solve this issue because of a variety of reasons.
We are going to help you resolve it using five methods.
It usually happens after upgrading Windows 7 or 8.1 to Windows 10 OS.
Method One
The number of problems is many, but the solution to the error is only two.
This problem occurs when you are running games or programs, which are developed before 2010. Currently, Windows 7/8/ ten have discontinued it because the majority of the applications and games are developed on newer technology.
Step 1: We assume that your graphics drivers are updated. Have you ever heard of DirectX? Unfortunately, the latest version of Windows lacks DirectX3D files, which can cause the error.
Step 2: Download [ https://www.microsoft.com/en-in/download/details.aspx?id=35 ] the DirectX End-User Runtime Web Installer.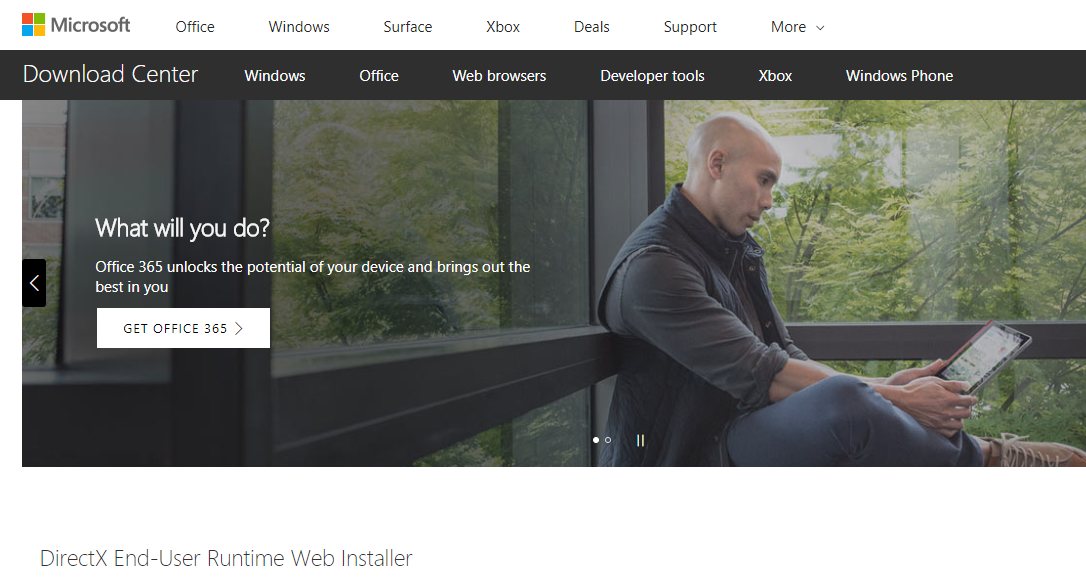 Step 3: The file size is 234KB, but it will download additional files via the Internet.

Step 4: The application supports all versions of Windows both 32bit & 64bit.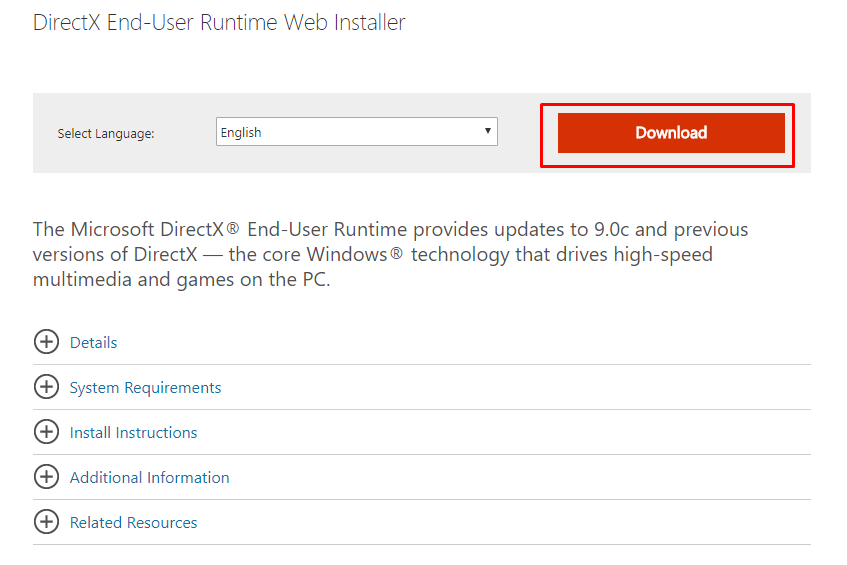 Step 5: Launch the application.

Step 6: Additional files will be downloaded within a matter of minutes.
Step 7: Once the DirectX run-time is installed, restart your PC.
Step 8: Now check if the game or program is working fine or not?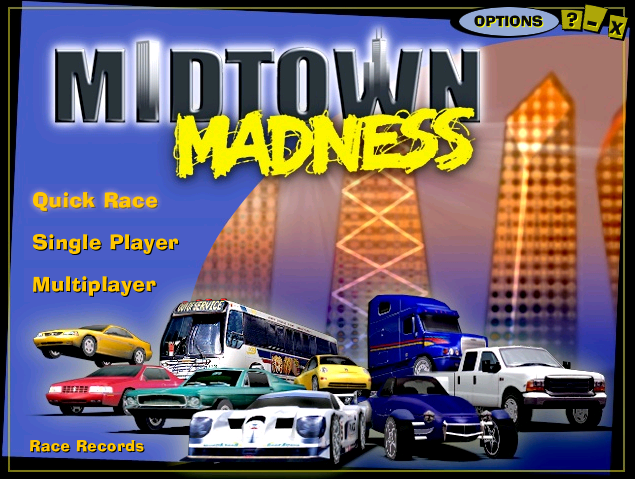 This should solve the issue, but there is also another way to solve this problem.
Method Two
In several occasions, when you have a program or game that is having this error means that there is a DirectX plugin missing, which can be the cause of the error.
To solve it, you have to Install older versions of all direct plugins which will enable the driver the application requires.
Step 1: We assume that you have updated your graphics drivers.
Step 2: You need to download the offline version of directx_Jun2010_redist.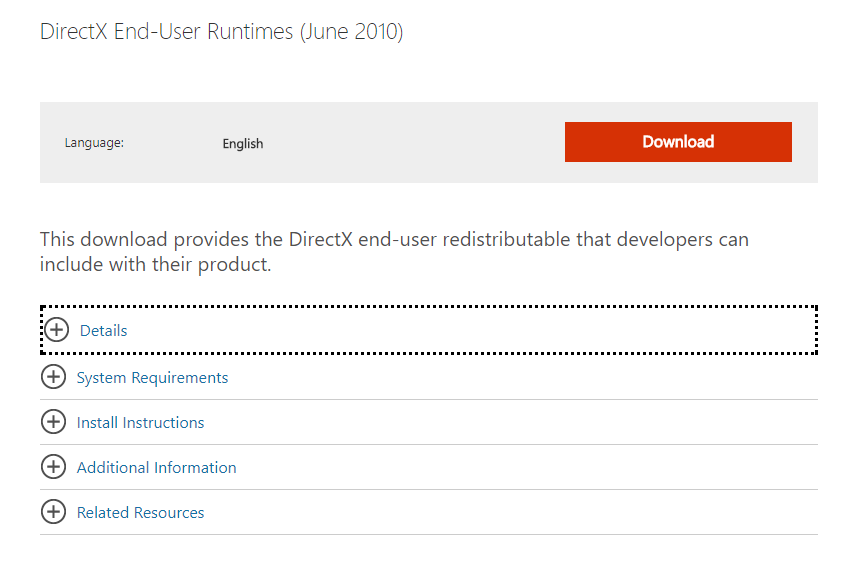 Step 3: The file is called DirectX End-User Runtimes (June 2010), which comes with all older versions of DirectX files that are required to run all older applications.
Step 4: The file size is 95MB, and it is an offline Installer, so Internet connection will not be required to install it.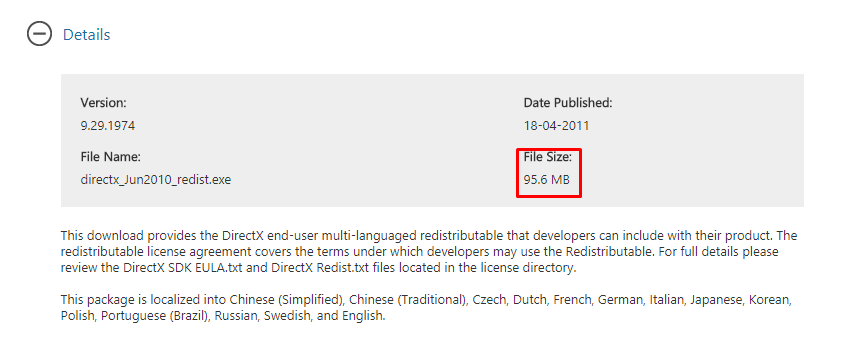 Step 5: The application files are compatible with all versions of Windows, which includes the latest version.

Step 6: Create a folder and run the program as administrator.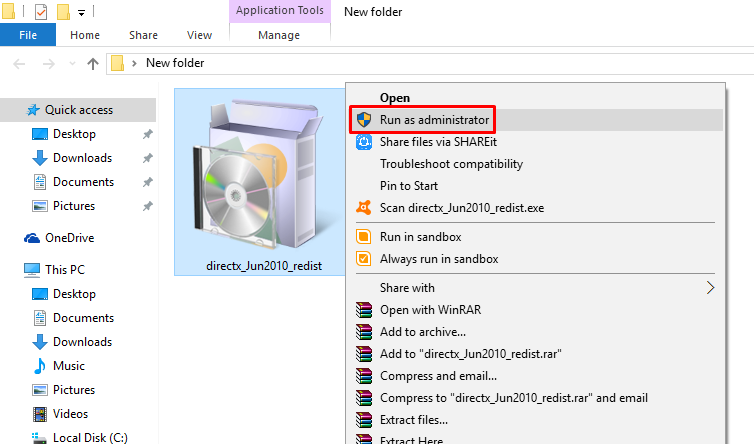 Step 7: Run the DirectX run-time as administrator.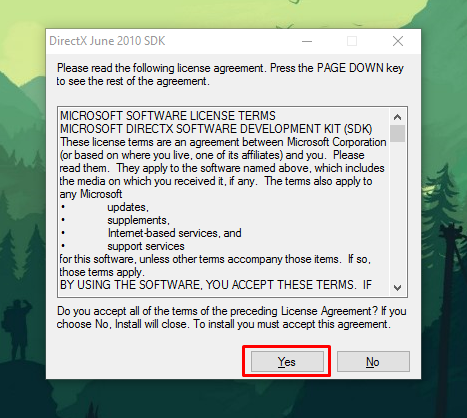 Step 8: Now click "Yes" and proceed.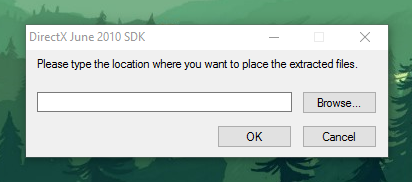 Step 9: Click on Browse and navigate to the folder you have created.
Step 10: All files will extract in the folder, you have navigated to it.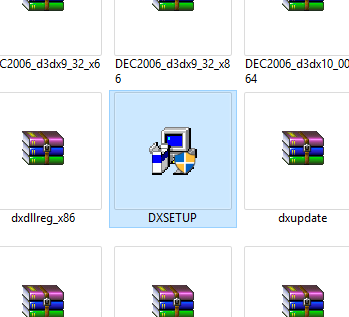 Step 11: In the extracted folder, find DXSETUP and run as administrator.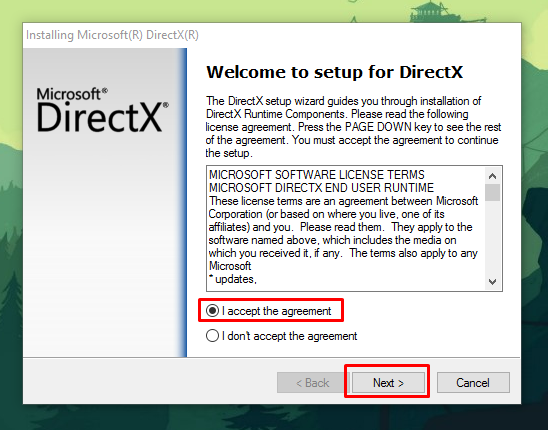 Step 12: You have to click on "I accept the agreement" and click "Next."
Step 13: It will be installed and restart your PC.
This point should resolve your issue.
Alternative
Try to re-install the application if the problem not resolved. If your work is getting delayed, then reinstall your operating system because there might be any corrupted files saved deep in the directory.
There are only two reason why this problem occurs,
It mostly caused when you have upgraded from Windows 8.1 to Windows 10. It has been reported by many Windows 8.1 users when they have upgraded to Windows 10 home.
When you have cleaned the partition to reinstall Windows, once the Installation completed, you get this error.
These errors cause the issue.
Conclusion
You can always seek guidance from the Microsoft community, but many couldn't find the answer up there. Let us know which method has worked for you and also what caused this issue in the first place.