When we play online bingo, most of us tend, understandably, to look for the best prize pools, the best promotional offers—anything that gives us a chance of winning more. We want to maximise our winnings and get the most out of what we spend on the games. This is easy to understand, and it is certainly a sensible way to play.
That said, the vast number of online bingo apps and websites today means that these sites must work very hard to distinguish themselves from one another. One of the main ways they're able to do that is through the use of aesthetics, and beautiful artwork. Though it might not be the most important thing for your money, you will really appreciate a well put together site.
Let's look at some of the most beautiful bingo sites.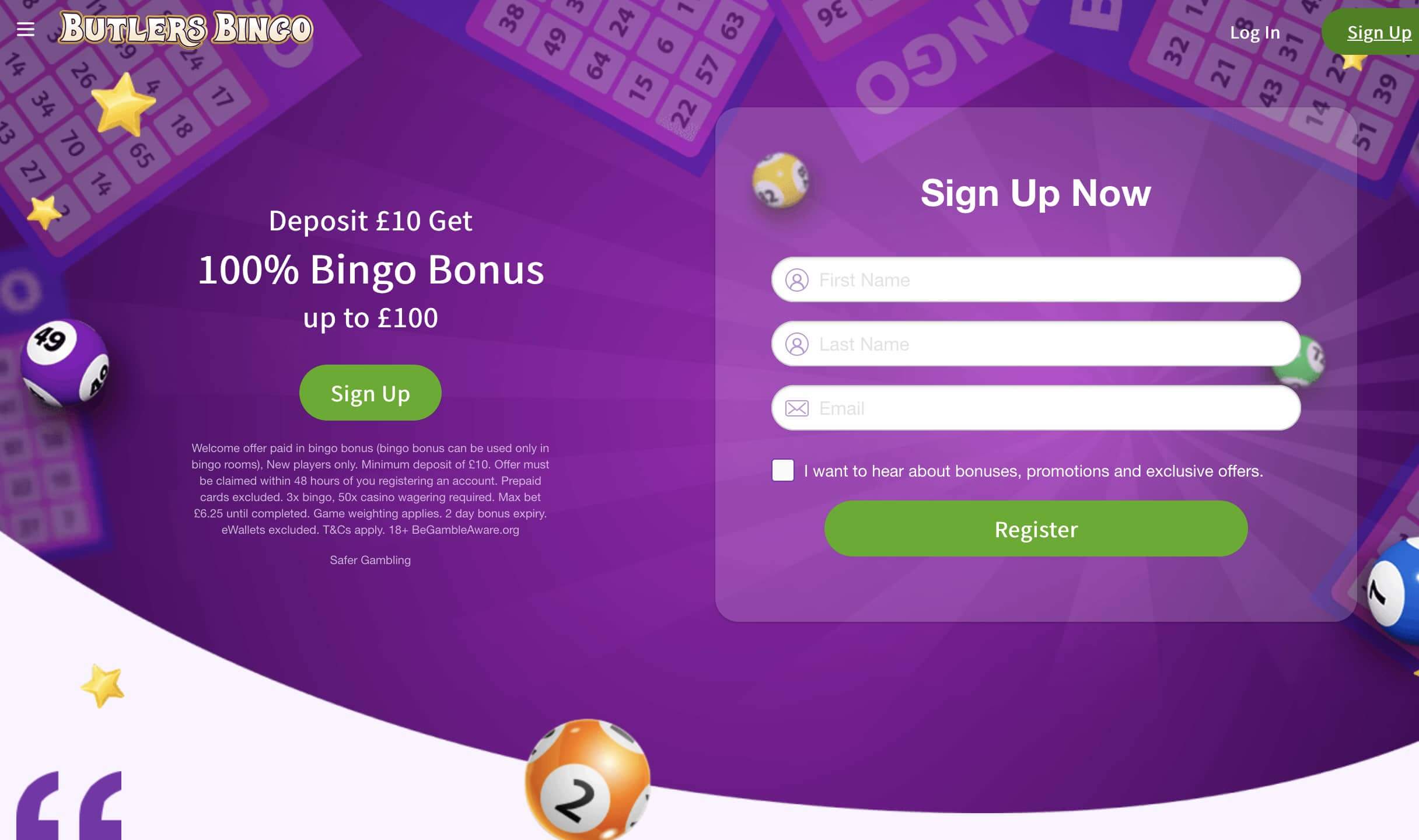 A relatively new, but nonetheless hot and trending bingo game with a beautiful website, is Butlers Bingo. They've cultivated a sleek, smooth user interface on their website, that is not only simple to navigate from the get-go, but the real beauty can be found in the great variety of different bingo games they offer.
With different prize pools, bingo styles and aesthetics, there is something for everyone at Butlers Bingo. One of their best and most attractive games is called Magic of Sahara, featuring easter aesthetics, beautiful rolling sand dunes, and evokes the mysticism of the desert. It features a striking main character, a blue robed, wise-man looking figure who extends his hand to yours.
The artwork is genuinely beautiful, and indeed is so on many of their games. Bingo sites have never been known to skimp on the cost of good artwork, and their whole site benefits from it.
Even if you aren't as interested in the grander artwork, there's something to be said for the beautiful simplicity of their overall website design. We can't recommend them enough.
Another of the most popular emerging bingo sites out there today, Heart Bingo owes its success in no small part to the efficient and beautiful design of its website. As you open the site, your eyes are met by bold, snappy promotions featuring glossy images of other, happy looking players. The site is arranged so simply that it would be impossible to get confused, and really easy to find what you're looking for as well as making it easy for you to withdraw your money, should you be lucky enough to make some earnings from bingo.
Beyond the minimalist but nonetheless beautiful design of the site itself, Heart again offers a wide variety of games with varied and beautiful artwork. Their main games, Heart Bonanza and Heart Bonanza Bingo, feature wonderful candy aesthetics, bringing a lightness and joy to the experience of playing.
They've partnered with Olly Murs, also, to bring a recognisable celebrity face to their brand, and the site only looks better for it.
As the name implies, Bingo All Stars big aesthetic pull is the variety of celebrity cameos that feature on their already beautiful site. Soft, purple and white colour palettes make the site very easy on the eyes, and the text face is simple and easy to read while also being smooth and complimenting the design of the site very well.
As with Heart Bingo, All Stars makes full use of its celebrity guests to improve its visual performance. Actors like Christopher Biggins, Derrick Evans, TV personality Rustie Lee, and astrologer and media personality Russell Grant all feature on the site.
The site even features a 'meet the stars' page, in which they introduce the famous people acting as mascots for their brand. This level of attention is really great to see, and it overall increases the appeal of the site massively.
Of course, though, they don't cut any corners in the designs of the actual games, either. They offer a wide variety of themed bingo games, from 90-ball 'Even Stevens' to 75-ball 'freemium'. All of them feature beautiful photography and artwork, and more to the point, give you a clear idea of what the game involves at the same time.
Who doesn't love a disco aesthetic? Bucky Bingo brings that and more, and it sets the stage with sparkling glory. As you open the site, you are greeted by a black background, your eyes are drawn to a sparkling pink disco ball, and on the other side, you notice a beautifully drawn horse, with a flowing pink mane and star shades.
The categories of games are presented above in clear, stylised drawings, drawing your eye again. Within only a few seconds of opening the page, you're likely to know whether or not the site is for you, and whether it has what it needs.
This wonderful combination of beauty and efficiency is wonderful to see, and is why we think Bucky Bingo is one of the most beautiful sites on this list. We all want something nice to look at as we're playing, sure; but the problem a lot of sites have is they overload you with colourful artwork. Bucky Bingo is able to strike a fantastic balance of form and function, never compromising on either.
If you like horses or the disco, Bucky Bingo could be the one for you.
So, if you've tended to think of yourself as someone who doesn't care about the aesthetics or beauty of online bingo games, then you may just be stuck in your ways. Across the board of games there is something for everyone, and the ones we've listed here are just a few of the most beautiful. If you're looking for a specific kind of artwork or aesthetic in your bingo game, chances are it will be available out there somewhere.