In this post we are going to discuss an exciting app which can help us in many ways and it is specially developed for people with hearing problems, Fennex and is the first augmented hearing app which is currently available for iOS-based devices( both iPad and iPhone). Fennex is a hearing aid app which can make hearing its users hearing experience smooth by converting users AirPods/EarPods into a personal hearing amplifier. Now let us throw some more light on its working and features in the below section of the post.
Exploring Fennex In Our iPhone

As mentioned above Fennex is a hearing aid app which is an augmented hearing app through which users can convert their devices into a personal hearing amplifier. It improves users social experience by helping them overcoming various communication problems due to poor hearing abilities. It helps them to build new confidence in them and start a new social life without spending a huge amount on hearing aid instruments. Now let us discuss some of its features which will help you in understanding its functionality.
1. Boost Volume: Fennex can simply amplify, or we can say boost the volume around you while you are using it. You just need to use your EarPods/ AirPods.
2. Different Microphones: To give results according to users will, Fennex comes with various sound input mode like Fennex can take surrounding sound from:
I. iPhone Bottom.
II. iPhone/iPad Front.
III. Earphones built-in.
IV. Airpods.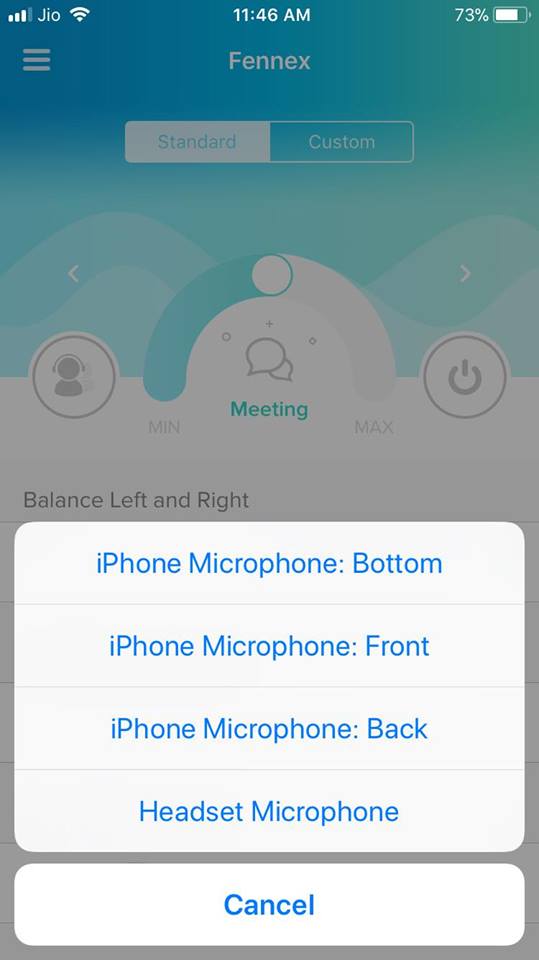 3. Balance: Users can adjust left or right side volume according to their comfort. As for some people they have the listening problem with one side.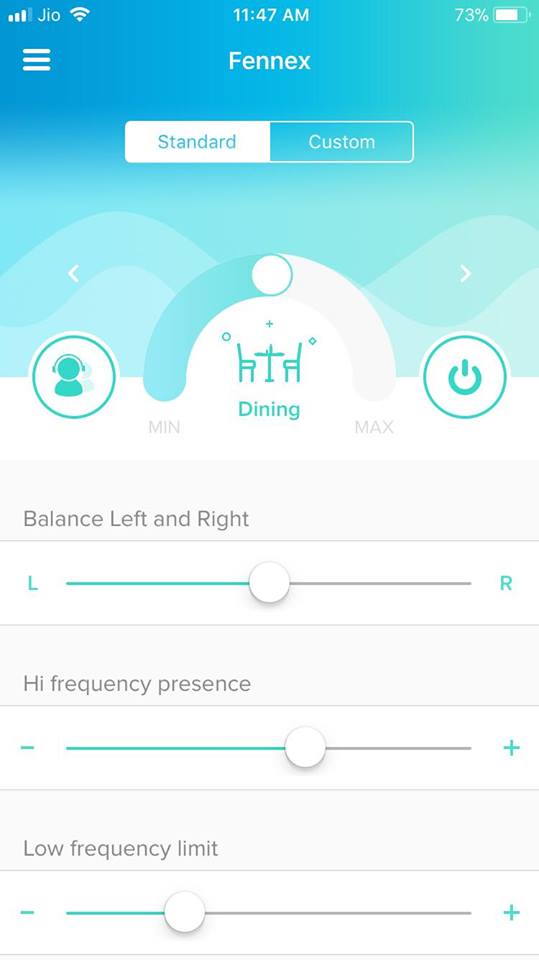 4. Hearing Test: In Fennex users can also give the hearing test which helps Fennex in providing personalized hearing settings according to the test results. It tests left and right side and adjusts settings accordingly to give excellent sound hearing experience.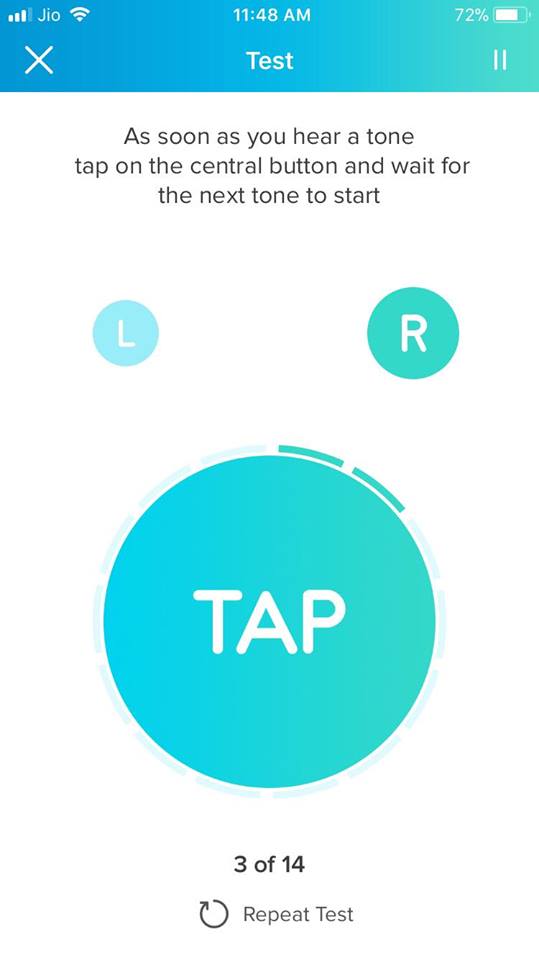 5. Listening Scene: Users can also select the listening scene and can get hearing setting according to the scene some of the options available are Meeting, Car, and Dining.
6. Custom Mode: Custom Mode is also available in which users can adjust different sound settings to get personalized hearing experience.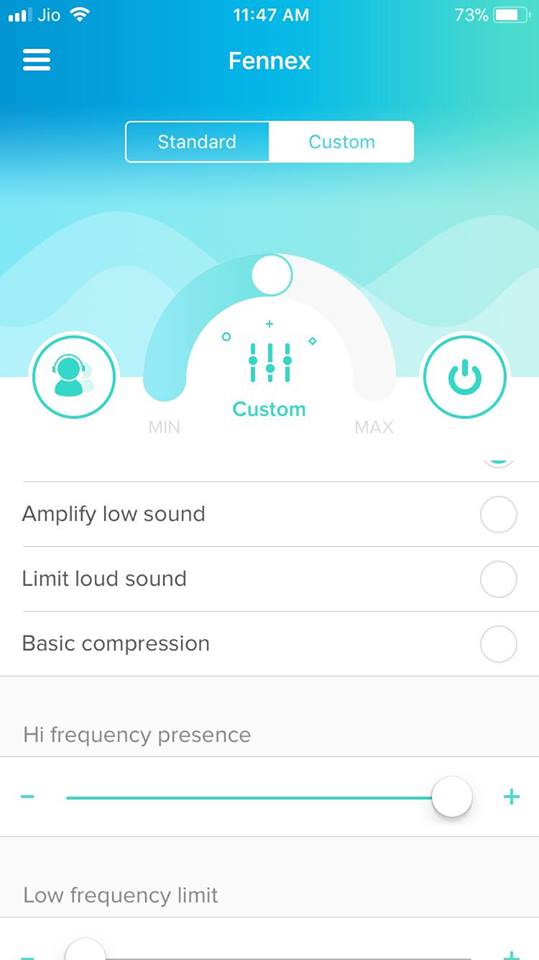 7. Other Filters or Effects: There are some other filter options, or we can say other effects are available which can make our hearing experience better like:
I. Sound compression can be done to amplify or limit the sound.
II. Sound presence option is there through which users can remove the high or low-pitched sound.
III. Equalizer option is also available through which its users can adjust treble, mid and brass.
Why to use Fennex?
Before going to pros and cons section let us first talk about why you should use Fennex or how Fennex is useful to you.
1) It is a free app hence there is no harm to your pocket in trying this first free Augmented Hearing App.
2) It is personalized for people having hearing problems.
3) If you don't have any listening problem then also you use it. You can use it listen to your favorite TV show at low volume without disturbing others, or two friends can talk to each other using this at low voice without disturbing others. All you need to have a creative mind.
Pros and cons
Without wrapping up, the post let us discuss some pros and cons which we noticed while using it. Read below pros and cons and take steps accordingly.
Pros:
1) It is a free app.
2) The interface of the app is smooth, and it works smoothly. It starts amplifying the surrounding sound whenever you open it.
3) Hearing test results in high quality of sound output. It adjusts Fennex settings according to our hearing abilities and provides us a high quality of sound.
Cons:
As the app is free and works smoothly, we didn't see have any problem with it. The only thing which we didn't like about Fennex is that it is not available for other devices like Android phones. It should be available for Android-based devices so that others can also use this free hearing aid application.