Torrents are always a controversial platform for the internet. While the reputation of torrents is questionable, they are still a great source of exploration for many people. Sharing large files using torrents is one of the best ways to do it. Today we delve into those torrent apps that can assist you with all your torrent works. Here are the 5 best torrent apps for Android.
1DM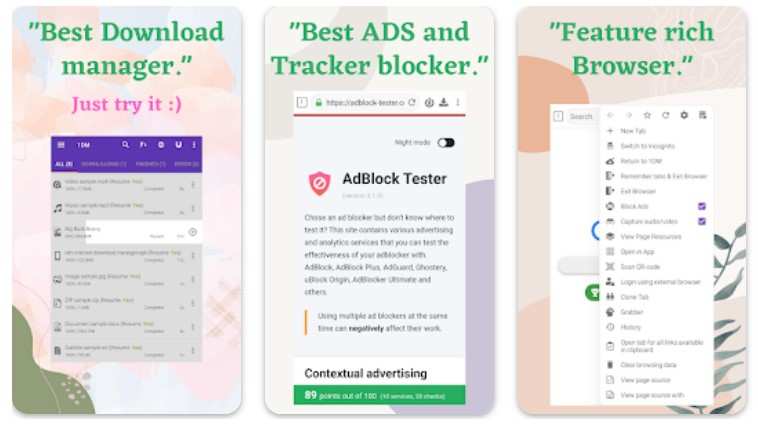 $3.99
Has free version
One Download Manager, or 1DM, is a multifunctional torrent app that does more than simply handle torrents. The unique feature of 1DM is its built-in browser, which enables you to discover the material you wish to download right inside the app. As a result, the necessity to switch between several apps is removed making a streamlined process. The app has themes, MP-DASH video streaming capability, and even the capacity to download information from social media sites. A premium edition of 1DM is available if you're sick of commercials and want an uninterrupted experience. Because of its extensive feature set, 1DM is the best option for customers looking for more than just a standard torrent app.
2. Bitlord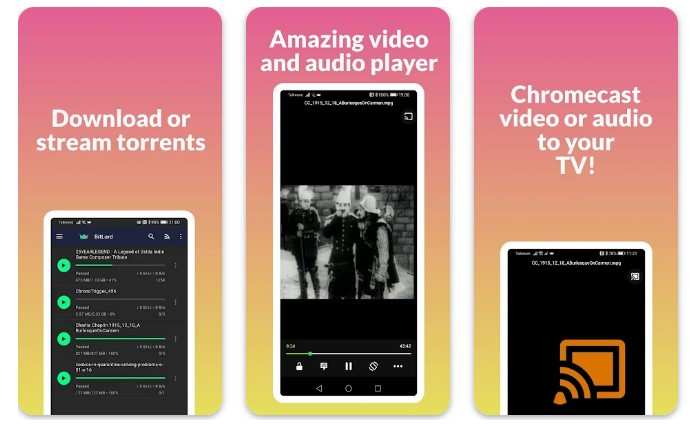 Free
Bitlord is a torrent application that puts more focus on user experience and seamless integration. The built-in audio player of Bitlord is a noteworthy feature since it enables you to listen to music even before your downloads are finished. On top of that, your multimedia experience will level up with Chromecast and subtitle support. Bitlord runs only on Wi-Fi mode to stop unintentional mobile data usage. The app's simple UI makes it easier to manage and keep an eye on your downloads. Bitlord is an excellent all-purpose torrent app for consumers who wants smooth torrenting.
3. BitTorrent and uTorrent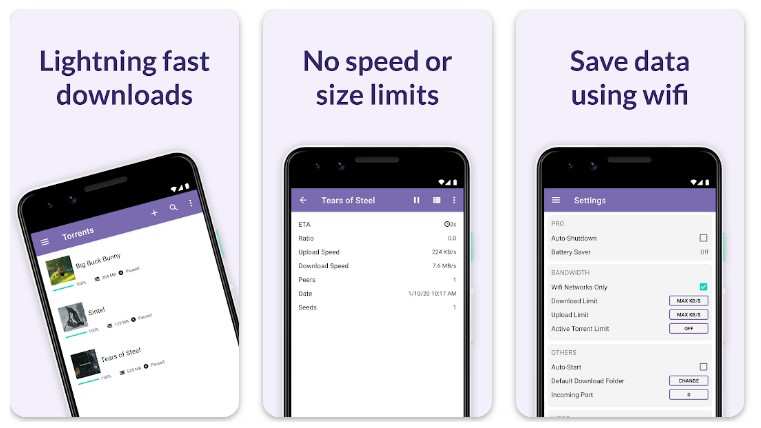 $2.99 to $3.99 each
Has free version
BitTorrent and uTorrent are a potent mix of torrenting capabilities despite being separate apps. They are in the same spot because their developers are the same. Despite having numerous similarities, they serve significantly distinct roles. Just like Bitlord, these apps allow for Wi-Fi-only downloading. Hence, allowing you to properly manage your data use is possible with these torrents. Users can also select the place where they want to save downloaded files. BitTorrent is a great option for music lovers trying to discover fresh talent. Its distinct feature is that it promotes legal music and movie downloads from independent artists. You may use the free versions of both applications to access their basic functions. BitTorrent and uTorrent have you covered whether you like to pirate music or just generally.
4. FrostWire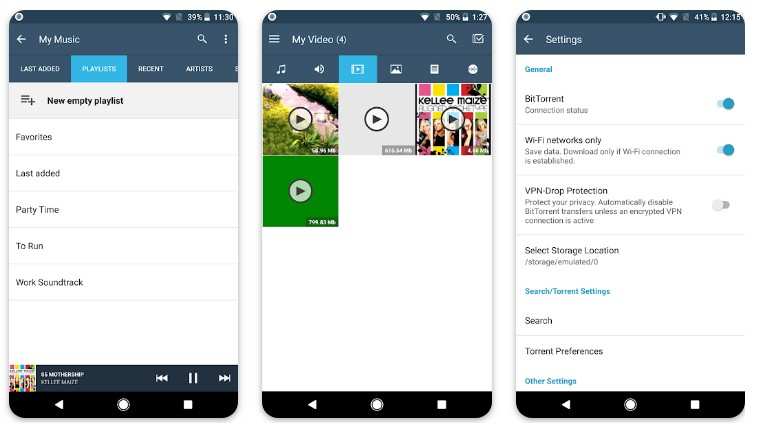 $25
Has free version
FrostWire is a well-liked torrent downloader that distinguishes out for its modern UI. This app is a reliable option for managing torrent downloads because it offers a variety of powerful download functions. FrostWire gives you versatility when it comes to filing support as you can download both .torrent files or use magnet links. Moreover, FrostWire comes with a music player and media browser. These features are mostly for additional convenience and some people may appreciate these little additions. FrostWire's primary strength is its capacity for swift and dependable torrent downloads. It is an open-source torrent application, that guarantees transparency and the absence of advertisements.
5. LibreTorrent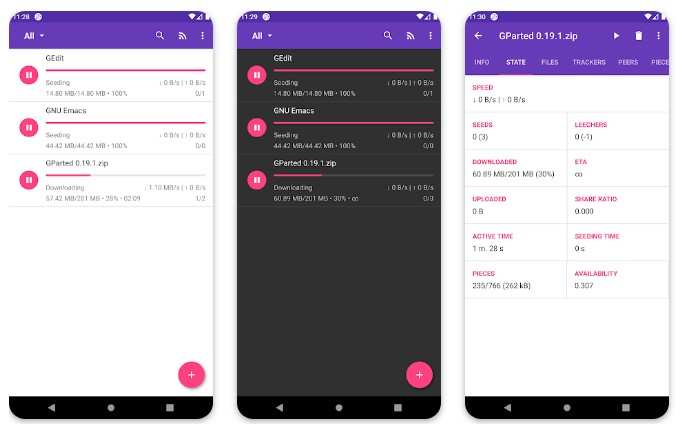 Free
Open-source torrent software called LibreTorrent has several custom-built UI materials. The app has a material design interface with a dark theme option as well. This app is based on open-source code software, making it a versatile option for enthusiasts. Even for those who are completely new to torrenting, it is simple to navigate because of its user-friendly layout and clear design. Despite having a built-in media browser and music player, LibreTorrent may not have the most functionality. However, this app shines at offering a safe and quick torrent downloading experience. Overall customer happiness is increased by the lack of advertisements. LibreTorrent is a great option if you're looking for a clear, ad-free torrent client that respects your privacy and supports open-source development.
Conclusion
All these torrent apps properly do their job but the difference comes with their reliability. BitTorrent and Utorrent are the most popular in this list and it is because they are the most reliable. However, feel free to try out other options as Bittorrent/Utorrent may not work 100 percent of the time.