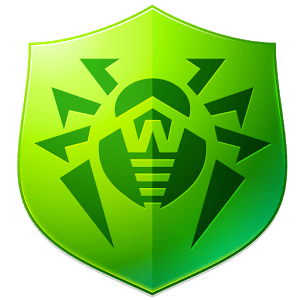 Dr.Web antivirus app for android powered systems lets you to safe guard your device against various attacks. There are two version namely the lite or the free version that comes with limitations and full version that comes with free 14 days trial. An exclusive version for the readers of this post which offers full version for free for a limited time, details are given towards end.
Dr.Web antivirus with free VPN review and features
Like we said before it protects your device from various attacks that you may go unnoticed if you not using any of security apps.
After you succeed in installing the pro version from the Google play store or the official, it asks you to register your e-mail address for activating the license / trial version. Once you receive the key is received its applied automatically in the app, in short you can activate the full version without any hassle.
After the installation the first thing we noted was that it seems to give free VPN( works with mobile, WiFi and Bluetooth connection) which encrypts your sent and received data while surfing the internet and thus adds additional layer of protection. screenshot attached below
Note : VPN requires you to have ice cream sandwich and above.
By enabling the firewall protection you could limit the mobile data used by various apps or the overall mobile connection data usage from the settings as shown below
General settings
Click on the WiFi symbol or mobile signal strength turns off the data usage only limited to that app
Application tab
Dr.Web android app scanning and antivirus feature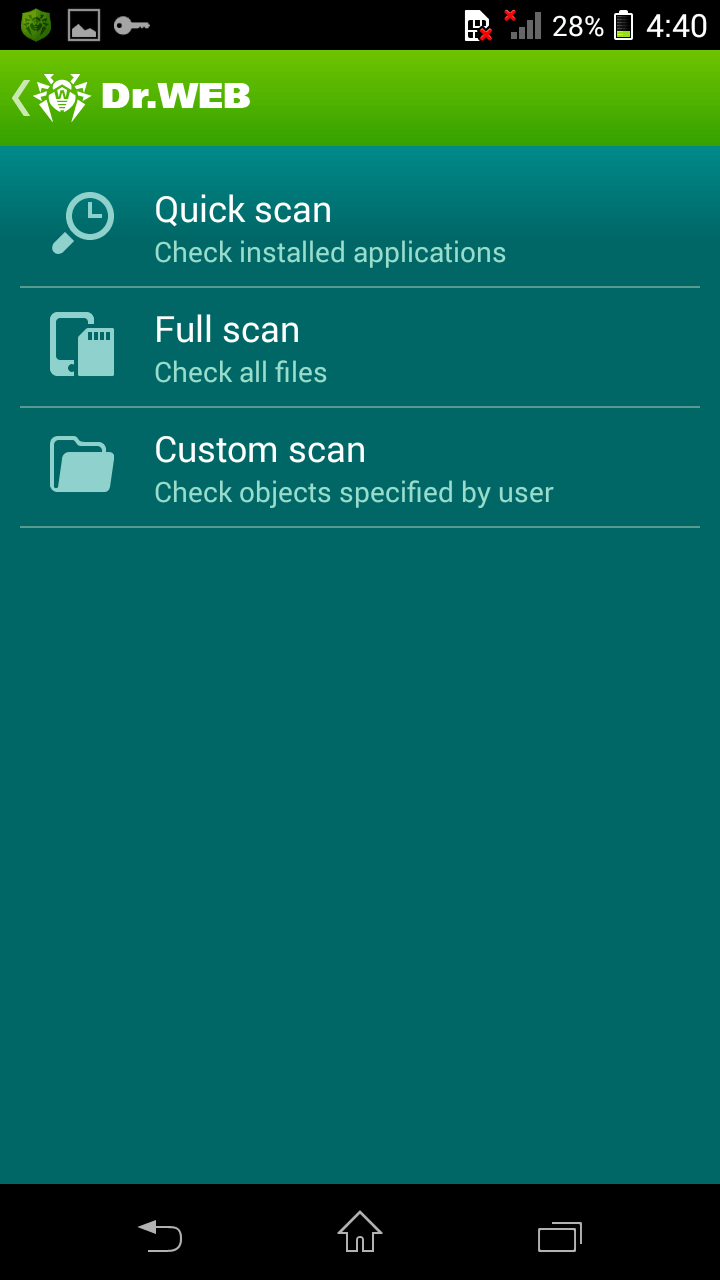 Like all the others in this category Dr.Web provides pretty fast scanning in three modes namely

Quick scan
Full scan
Custom scan
Scanning the apk package after installation
As a matter of extending the security and saving your precious time you can try this one Truedailer Android App From Truecaller Review
Call and SMS block

Annoyed with calls or sms from a certain number, block that particular one by clicking on the black list then give a name to that profile and hit add contacts. You will get a popup like the one shown below select from where you need to choose the numbers to block.
Anti theft alerts your buddies when your device is stolen, blocks you mobile when it's restarted with a password.
Note: device administrator enabling is required to use this feature
Cloud checker url filters according to the category for safe browsing in Google chrome, next, boat browser etc
Security auditor lets you to track which apps are behaving or over using the features in your mobile and in our case it was Cerberus anti theft as it has better authority in our device
Resource usage
The apk unpack to 9 MB and RAM usage attached below
Concern
No pin lock available for the application
Other info
Version :
Size : 6 MB
Requires : 2.2 and above
Giveaway
In association Doctor Web, Ltd we are conducting an unlimited giveaway of free genuine license key/serial of the same which lets you to use the premium features absolutely free of cost and a whopping 40% on the renewal.
Download from Google Playstore
Download full version apk
Final verdict
Dr Web seems to offer various mobile protection and free VPN to surf the internet without any blocks.