Slow-motion videos are always pleasing to look at no matter what the video is about. Creating slow motion is not as intricate as it seems. Nowadays, you can load an app on your device and start creating what you love to see. There are tons of options available for you on the Play Store. You don't have to browse the library of apps as we have already done that for you. Here are the 5 best Slow Motion Apps for Android.
Slow Motion Video Fx Editor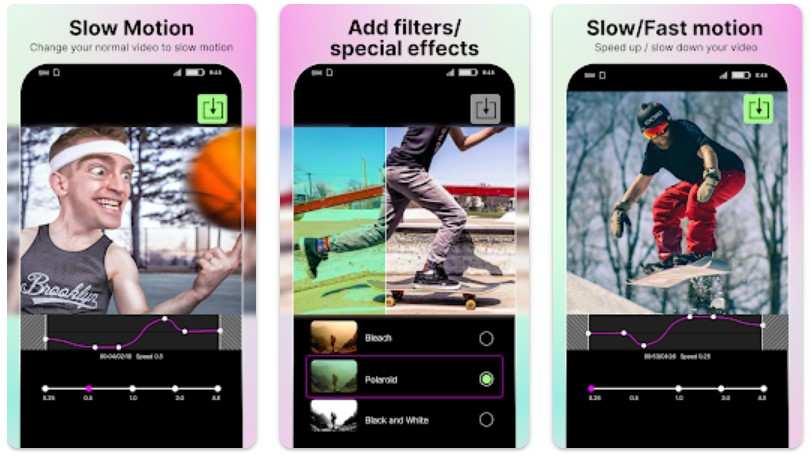 Slow Motion Video Fx Editor stands out as a versatile app that can create amazing slow-mo content for you. The app's user interface guarantees that users of all skill levels may effortlessly utilise its features. Its quick processing time is noteworthy, allowing you to export your films in no time. The app's ability to shoot live movies with speed control. Moreover, you can shoot slow-motion footage or add the slow-motion effect to existing videos.
You can even edit films that has 240 frames per second (fps), boosting them to cinematic quality. You can get the app for free but it contains subscriptions to continue using it.
Slow Motion: slow mo, fast mo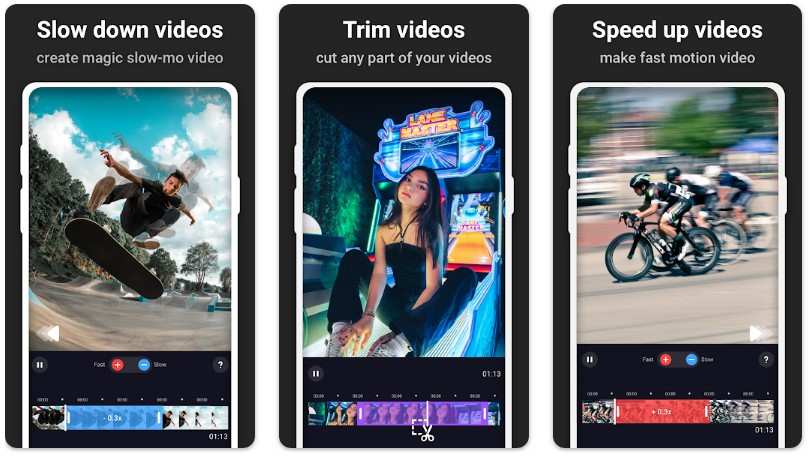 Slow Motion: slow mo, fast mo Editor is a solid contender for anyone looking for a powerful post-processing video editor. This app concentrates on creating smooth rapid and slow-motion edits. It retains the excellence of Slow Motion Video Fx Editor while featuring a user-friendly interface.
During the editing process, this editor allows you to set numerous speeds for your films. This function enables you to create a variety of slow-motion effects that can intuitively add to your projects. The app can slow down videos to a cinematic 24 frames per second, creating a visually stunning slow-motion effect. Furthermore, the app allows you to alter slow-motion rates from 0.1x to 0.95x, while also providing fast-motion settings up to 10x.
Video Speed: Fast Video Slow Video Motion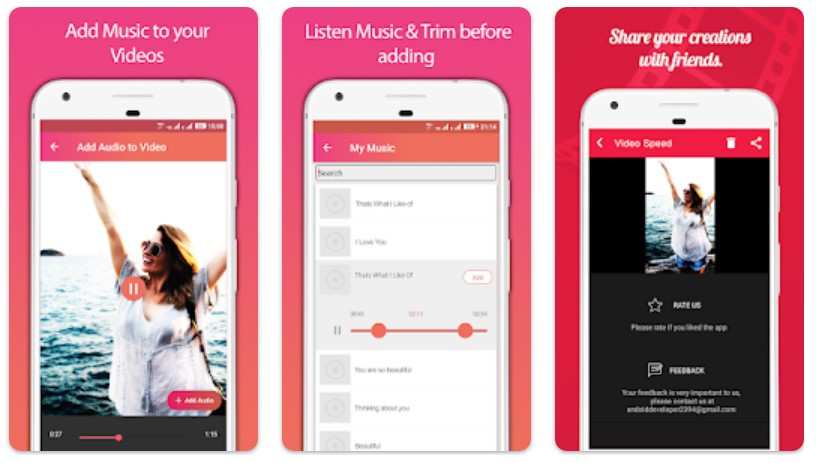 Fast Video Slow Video Motion distinguishes itself with its extensive features. If you want to make films with no effort, this app is a must-have in your app drawer. The app's design allows you to make stunning films with just a few taps on the screen.
This app's primary function is to change video speeds according to your taste. As a result, you can create both rapid and slow-motion films. Video Speed works with Android 4.1 and above, making it accessible to any Android user with modern phones. It allows you to slow down your movies by 25% while also speeding them up to four times their regular pace. Popular video formats supported by the app include MP4, AVI, 3GP, and MOV.
Slow Motion, Slow mo- Slow it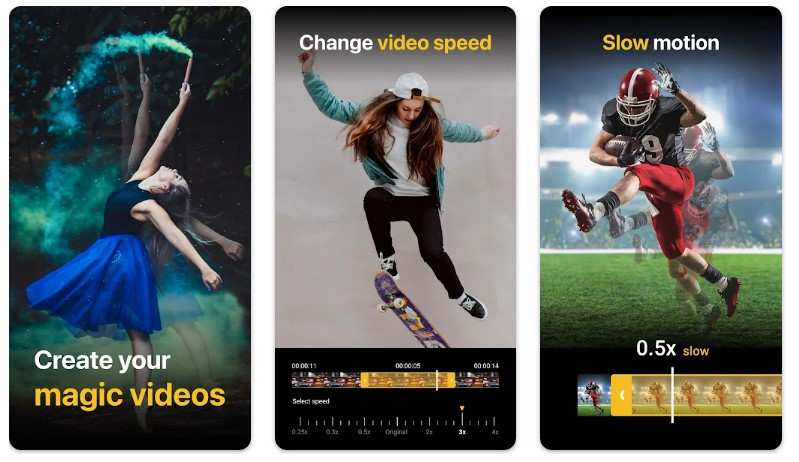 Slow Motion, Slow mo – Slow it is for people who starting to get their hands-on on video editing. The user-friendly UI makes it a big reason why this tool is beginner friendly. Moreover, this app has a number of editing tools to create personalized films. The software is available to a wide range of users since it is compatible with Android 4.1 and above.
Slow Motion, Slow mo- Slow it allows you to specify several speeds for your films, ranging from 1/4x to 4x. Furthermore, the software allows you to make reverse films and cut out undesirable bits, giving you complete creative control over your work. It does not cost anything to start using this app.
Videoshop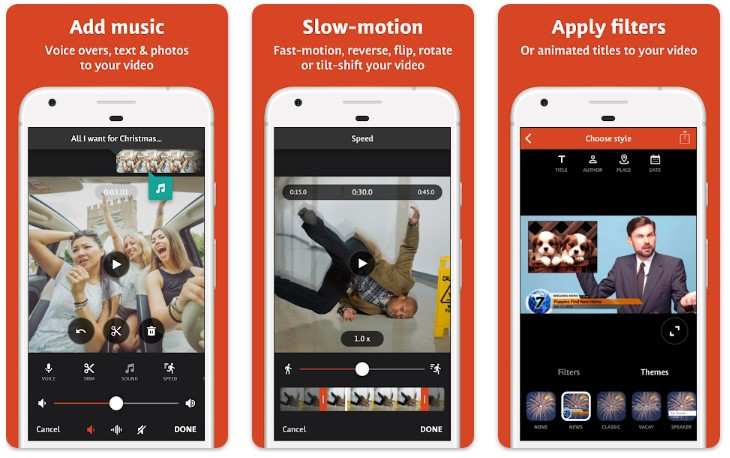 Making claymation films with stop-motion filming is one of the distinctive features that Videoshop offers. With claymation, you can create a compelling animation that uses moveable clay figures and stop-motion filming. Videoshop also lets you reverse a video as well, allowing you to add a dynamic twist to your work. The app also allows you to modify video and audio speeds to meet your individual creative needs. You can slow down or fasten your video creation to make it look aesthetically pleasing slow-mo video. This software works with Android versions 4.4 and above.
Conclusion
These were the best options you have for curating videos that will impress your friends and be friendly. Moreover, you can use it for professional projects as they do not compromise much on the tools and quality. The best part you can run the apps on any type of android device.