If you have a car that you drive regularly, then you probably found yourself asking, 'Did I close the garage door?' at least once. And suddenly you're either going back home to check, if you aren't too far from it, or you stress about it the whole day.
However, what if you could put your mind at ease with just one look at an app? Or better – you could close the garage door with just one click on your phone? Because that's precisely what a smart garage door opener does.
If you have a regular garage door opener, you don't have to change it completely to take advantage of the functions a smart one offers – you can simply use the suitable controller. Take a look below to see which ones are the best choice to purchase in 2021 –  according to us and experts from A1 Garage Repair Services.
Chamberlain WD1000WF Talking Garage Door Remote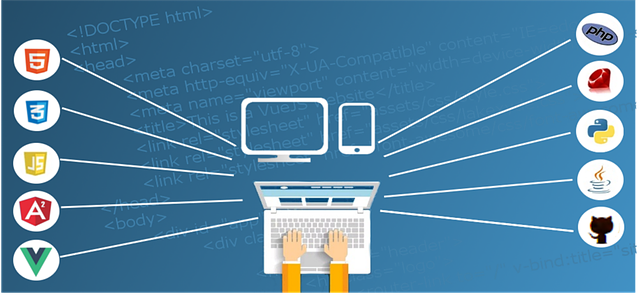 This device is an upgrade for the WD900 opener. It is simple to install and use. What's more, it is compatible with the HomeLink universal garage door opener system and can be programmed to communicate with up to three doors. You can also program it to your car to just close it from the vehicle if you forget to do it at home.
Also, it is a 2-way device which means you can control the garage door from anywhere using the app or the wall mount controls. That way, you will also know if it is open or closed whenever you are.
Additionally, the Chamberlain is a very convenient and reliable device. It offers lots of features, and you can even add additional remotes to your account so that you can control multiple doors with one device.
Features:
2-way communication: You can close the door from afar;
Works with HomeLink universal garage door opener system;
App and wall mount controls;
2-year limited warranty included.
SkylinkNet Smart Garage Door Opener Remote Controller
This device can be used in single or multiple door installations due to its two-way communication technology. You can control it both by the remote and from your smartphone app. It also comes with a camera view. It needs to be installed separately, though.
The device is effortless to connect and use – you can program it without having to call any handyman, you just have to follow the instructions in the manual, and you are set. The range is 180 feet, so you won't have to worry about getting out of your car anymore if you forgot to close it. Just make sure it's in range and close it from your smartphone!
You can also monitor the garage door from your phone and get alerts when the door is opened or closed – which will definitely put your mind at ease. What's more, the device is easy to customize, set up, and has all the features you could need in a smart garage door opener controller.
Features:
Compatible with most 3/4 hp motors, remote control range 180 feet, and WiFi range 150 feet (45m) with 2.4GHz radio frequency support and digital code encryption system;
Works with Android 4.0+ or iOS 8.0+ devices, easy to configure and install in 5 minutes or less with push-button control for easy operation (physical key-fobs also available);
Use the SkylinkNet mobile app for iPhone or Android devices – use your smartphone as a keyless entry device or as a garage door sensor using Bluetooth technology that sends instant alerts for motion detection when used with SkylinkNet Door Sensor;
alerts are sent in real-time to the smartphone app via email or text message that shows on your smartphone in the "My Devices" module on the SkylinkNet app and website dashboard.
Alcidae Garager 2 Smart Camera and Door Opener
It takes just one look at the new Alcidae Garager to see that it is top-quality. It's a two-in-one camera and garage door control that comes with all the basic smarts, as well as more advanced features.
What's even better is that you don't need any professional help to set it up. The camera attaches to the garage door's bottom via a magnet, and you can effortlessly control it using a special Alcidae smartphone app.
The best thing about this opener, though, is that it works perfectly with Amazon Alexa or Google Assistant. All that makes it incredibly convenient, as it allows you to control it without any trouble whatsoever. What's more, thanks to its 1080p video quality, you'll be able to see what is going on outside, which will significantly improve your home security.
Features:
Compatible with almost all motors;
Works perfectly with Alexa or Google Home;
You can control it via app anywhere you are and receive notifications when the camera detects something suspicious;
It also includes a 2-way audio and night vision that improve your home security.
The Bottom Line
If you still haven't updated your garage door opener to the smart one, now is the perfect time to do it. Installing a smart opener controller will significantly improve not only your convenience but also home security. However, to make sure you get the right tool, you should do the research first and check other guides similar to this.
Feel free to use our list as a reference. The three openers mentioned above are some of the best on the market, and their features and reliability are second to none.
What's best about them, though, is that they don't require any specialized knowledge to set them up, and you can easily control them via smartphone apps. Thanks to that, they're one of the most popular options available and getting one of them is an excellent choice.
Make your choice, and take your house security and comfort to the next level.