Mac's offer the best computing experience on the market. Their streamline design is complemented by their speed, efficiency, and ease of use. They are by far better than their Windows counterparts and if you're in a creative industry they are invaluable. Until they start to slow down and this speed reduction could be a sign your cache files are getting out of control.
With this in mind, let's take a look at what cache files are, how they are created, and how cleaning them out brings numerous advantages to your Mac computing experience.
What are Cache Files?
Cache files when they are your friend make your Mac faster. They are created every time you browse a website, perform a function or load an app. When you do this, 'shortcuts' are created that enable that function, app, or website to load that bit faster.
Over time, however, they start to become outmoded and begin to slow down your Mac and in some cases make it malfunction.
As a result, cleaning your cache files brings several advantages:
You hit deadlines

 – When your Mac runs like a dream you are at your productive best and you hit the deadlines. This is great for both your reputation and your bank balance.

Better for your health

 – A great working Mac is a beautiful thing and you have the best computing experience possible. When it is slow, laggy, and you're running out of storage, then your heart rate and stress levels are driven in the wrong direction.

More storage

 – Most people are surprised just how much room cache files take up. It runs into the gigabytes and that is not good.
Cleaning Cache Files on Your Mac
By far the best method to clean your Mac is to use a dedicated cleaning tool. The better ones involve a few button pushes and cache files vanish. If you don't have one, the good news is that you can use the following manual techniques to reclaim your Mac.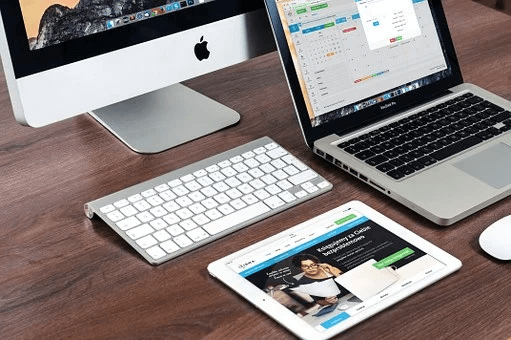 Deleting App/User Cache
To delete app cache go:
Finder, Go, Go to Folder

Type 

~/Library/Caches

, press Enter

You'll see a list of folders, take a backup.

Go into each folder and delete the files.

Empty 

Trash
System Cache
Generally generated by the OS, manual system cache file removal requires careful consideration as to what to remove. Again take a backup of the system before tampering with system cache.
To remove them, you use the steps above but you type /Library/Caches rather than ~/Library/Caches and repeat the steps.
Browser Cache
Purging browser cache is specific to the browser. The principle is similar, however, and what follows covers the main three browsers of Safari, Chrome, and Firefox.
Safari
Go Safari, Preferences, Advanced tab
Enable Show Develop menu
Go to the Develop section, click Empty Caches
Chrome
Google 

Chrome, Settings

 (Top right)

Go 

History, Clear browsing data

Check 

Cached images and files

Choose the 

Beginning of Time

Click the "

Clear browsing data

" button
Firefox
Firefox, History, Clear Recent History

From the time range window select 

Everything

Click the arrow next to 

Details

 and make sure only 

Cache 

is checked

Click 

Clear Now
For more information visit Apple Support.