The days when credit card companies dominated digital payments in the US are nearly over. According to a recent study, 64% of Americans use digital wallets for online payments regularly. Apple Pay, the e-wallet owned by Apple Inc., is the most popular online payment company in the US.
At the International stage, however, PayPal leads the way. PayPal is so big that if it were a bank, it would rank amongst the top 30 biggest banks in the US. That's because it processes all kinds of payment worldwide, whether it shopping online or depositing money to casinos.
The e-wallet is particularly popular for online casino payments. Here's why.
Only Works with Licensed Casinos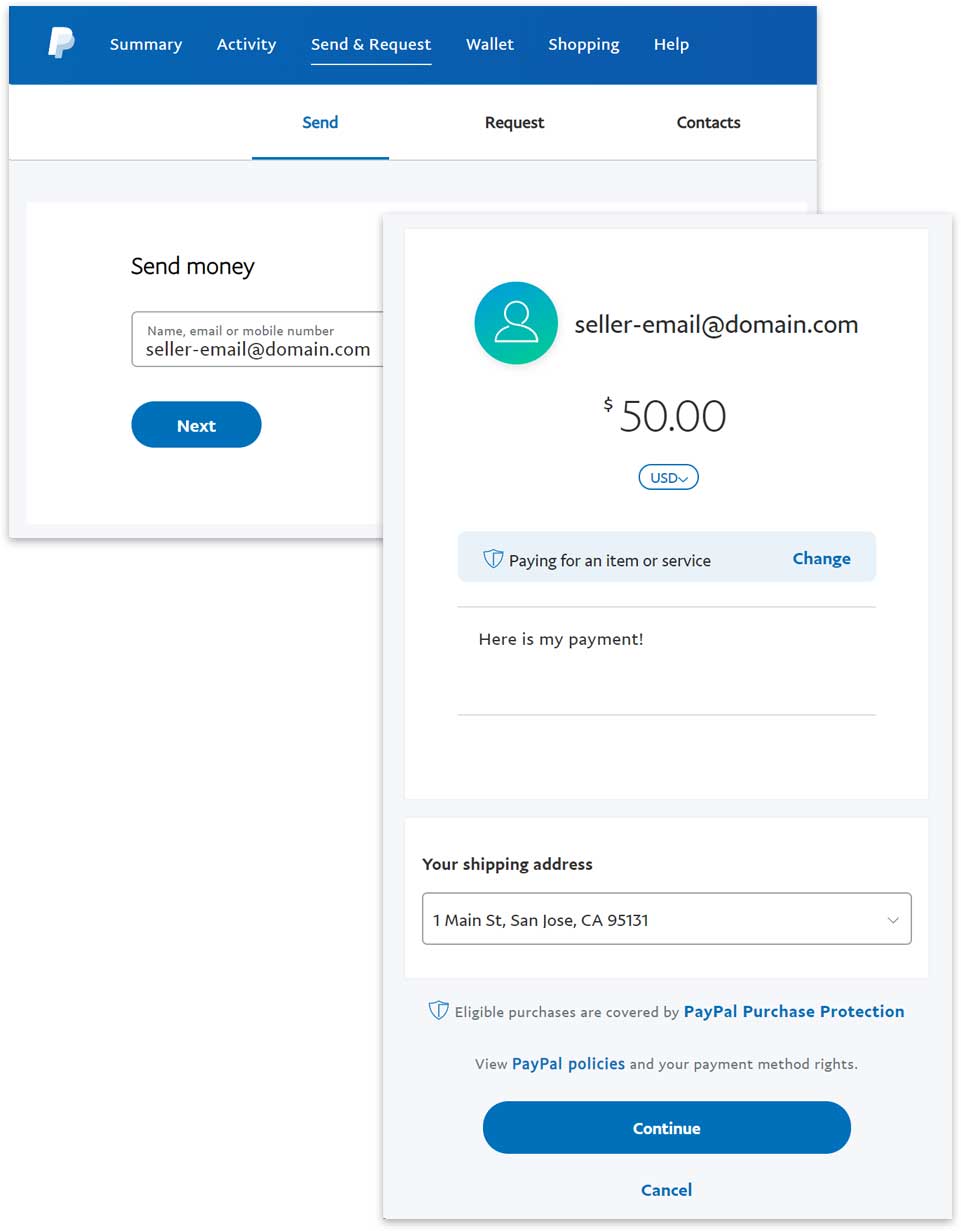 Unlike some payment providers, PayPal takes extra precautions to protect its customers. For starters, it only works with casinos licensed in trusted jurisdictions. That means every online casino in the US that accepts PayPal is licensed in a state that allows online gambling.
What's more, these casinos use high security standards and adhere to data privacy laws. The digital wallet also checks the reputation of its partner website. If a casino gets riddled with controversy, PayPal drops it. This helps protect the reputation of PayPal casinos as being safe and trustworthy.
Of course, PayPal casinos aren't copycats of each other. They have different managers and that means their quality of services also differ. The topic is explained here extensively, including a guide for the best PayPal casino sites in the US.
Security and Reliability
PayPal provides security in numerous ways. Let's start with compliance. It's PCI DSS compliant, meaning it handles payments securely. PCI DSS is compulsory in the UK. It helps ensure companies that handle payments encrypt user data, use anti-malware and firewalls to protect customers' data.
The e-wallet also secures its website through SSL. What's more, it requires all new customers to secure their account using strong passwords. PayPal also recommends 2-Factor Authentication, a technique that helps protect your account in the event a hacker gets hold of your password.
On the flip side, PayPal is a reliable company. It handles billions of payments yearly for its 50M+ active customers. Although it's not immune to fraud, most people have a great experience using PayPal, even for casino transactions.
Quick, Low-Cost Payments
This might come as a surprise to some but casinos don't charge you for deposits when you use PayPal. It doesn't matter whether you deposit $10 or $10,000. Deposits are almost always free of charge. Better yet, they're instantaneous, which allows you to gamble immediately after you create an account.
Sure, PayPal isn't the only low-cost e-wallet out there anymore. It's constantly facing stiff competition from fellow e-wallets. However, many of them have significant drawbacks. For example, Apple Pay doesn't work on android devices, leaving out a huge portion of casino players.
On the flip side, Google Pay doesn't work in every country. By comparison, PayPal is available in 200+ countries. Another benefit of PayPal is that you can use it to receive bonuses-rewards you can't get at most casinos while using Neteller or Skrill.
Although PayPal deposits to casinos are free and quick, withdrawals are a different ballgame. At some casinos, you can be lucky to have your payments completed quickly. At others, your payout could last a week. What's the solution?
Take time to compare different casinos before you choose the right one. Read every website's banking policies to discover their payout speeds. Then read reviews to find out whether these casinos process withdrawals as fast as they claim.
Data Privacy
PayPal isn't just secure. It also respects users' data. The e-wallet has strict data privacy policies that helps protect your data even when you play at multiple online casinos. To expound more, the company's One Touch policy is one of its best data privacy tools.
With One Touch, PayPal collects your banking data once and keeps them safe. Henceforth, you can deposit and withdraw money through dozens of casinos without ever providing your banking information. The advantage is that casinos never have to get hold of your banking information.
One Touch aside, PayPal is compliant with data protection regulations in multiple countries and states. In Europe, the e-wallet follows GDPR laws. In the UK, it complies with UKDGPR while in the US, it follows regulations in states like California, Nevada and Utah—states with data protection laws.
Mobile Compatible
As we mentioned earlier, Americans are fast getting into mobile payments. But like always, PayPal is ahead of the trend and has been providing mobile banking for more than five years. You can download their app on your iPhone or android device. Alternatively, you can make payments through PayPal's mobile-responsive website.
The beauty of mobile banking is that your bank is always in your pocket or handbag. It is not like a desktop that must stay in your home or place of work. With a phone, you could make deposits at the gas station, on the subway or in your bed.
That said, mobile banking works best with mobile casinos. It makes little sense to use PayPal on your iPhone and then switch to your laptop for gambling. As such, look for a mobile-friendly online casino that supports PayPal before you make your first deposit.
Chargebacks
PayPal's popularity has grown immensely since it introduced chargebacks. For the uninitiated, this service allows you to request a payment reversal if you're unsatisfied by a merchant's services. Let's say you deposit money to a casino.
But then the money fails to reflect in your account. After contacting the casino, they tell you they didn't receive your money. You could ask for a chargeback from PayPal to get your money back. The request isn't automatic. PayPal investigates such payments to ensure both sides are listened to before it makes a decision
Chargebacks protects you from fraudulent casinos. And since it's not always easy to spot a genuine from a fake online casino, using PayPal for payments helps protect you in the event you get duped by a scam company.