Innovations in technology have brought many new tech-gadgets in the market. People have becoming more advanced day by day with the use of new smartphones and other gadgets. Everyone shoots their precious moments using their iPhone's Camera. Apart from iPhone and other digital cameras, Action Cameras have gained a lot of attention in the market. All these Cameras are now compatible to record 4K Videos. To Process 4K Video, VideoProc is the best solution available for you.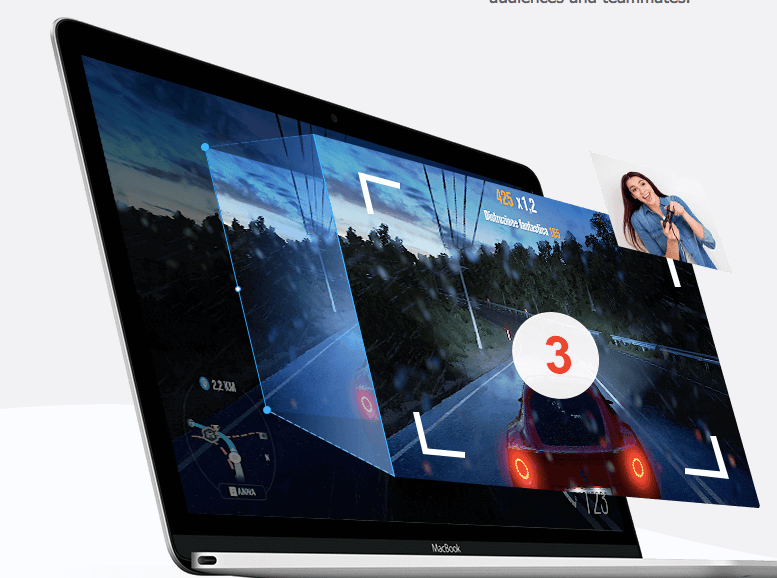 VideoProc is a new video processing video software for both, Windows and Mac users. People who shoots different types of videos through their action camera or any other digital camera, can now resize 4K Video effectively using this advanced, VideoProc Software. It's an ideal 4K Video Processing Software for the users of GoPro Action Camera.
This Software features all types of useful Primary Video Editing features with a set of advanced features as well. The software serves decent and intuitive interface allowing beginners to process their videos and compress the 4K videos easily. It supports a wide range of video formats such as AVI, WMV, MOV, WebM, FLV, 3GP, HEVC, H.264, MKV. The Software allows the users to upload the videos of 1080p/4K resolution.
With its simple and easy to use interface, the software lets you easily navigate through various useful video editing features and options. Once you upload a video by dragging it to the Software section, user will be able to cut/ crop/ rotate the selected video just by clicking on to the buttons. Besides this, the software also allows its users to add various effects, watermarks and new titles to the video.

Moreover, the Software also has a toolbox to fix blurred images, reducing noise from the videos, merging multiple clips and much more. A user can also collect the frames and titles which can be used on another video. It also comes with a tool which converts the 3D videos into 2D videos which doesn't require any 3D Glasses.
Moreover, the software comes with a number of handy options allowing users to change the Output file format of the video. A user can get the file in original format with the same size, or he can also change the video size by reducing its resolution. 4K Videos require more space to store, and if the user is running low with the storage space, he can simply reduce the 4K Video Size using this software.
Following list of VideoProc Features gives you more insights of various functionalities of the Software.
VideoProc Features
Plain and Intuitive Interface designed for regular PC and Camera users
Edit full HD and 4K Videos in a streamlined workflow
Simple editing tools to cut, crop, resize, rotate, merge videos
Stabilizes shaky videos from GoPro, iPhones and other devices
Remove unwanted background noise from the videos
Turns Videos into GIFs
Add Watermark with text, logo and timecode
Resize and Enhance Videos effectively
Besides this, the VideoProc Software has been upgraded with new set of features and tools for the new users. With VideoProc New Release Celebration, a user can easily process GoPro 4K Videos, and offers super faster video processing experience.
How does VideoProc Software Work?
The Software doesn't require you to be a skilful person to make use of the available video editing tools.
Just install VideoProc Software and launch it on a respective Mac or Windows system. Once the Software launched, you just need to drag the video from the PC to this Software.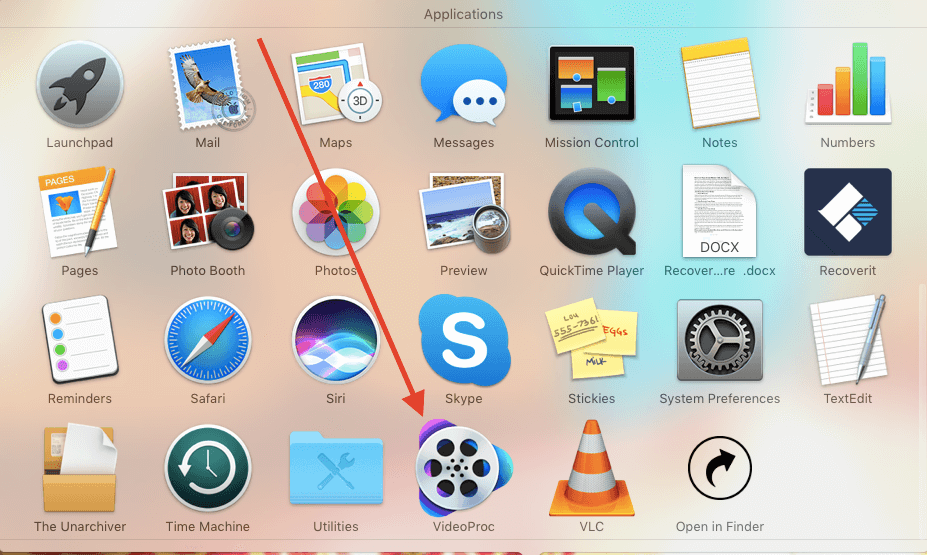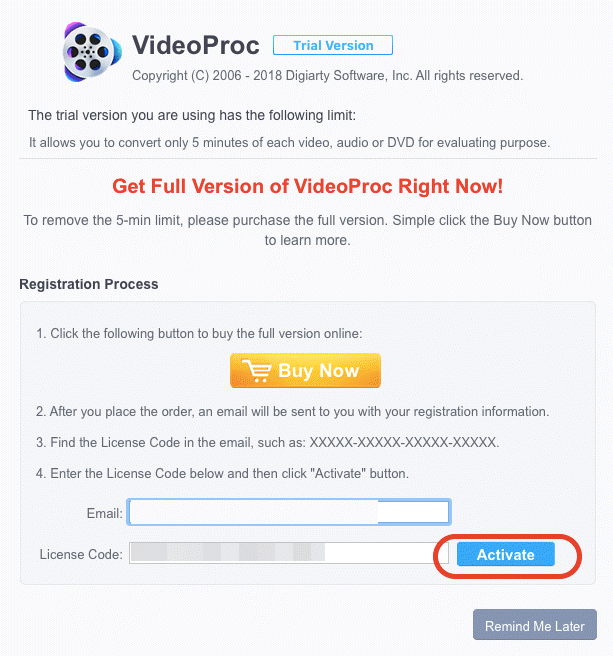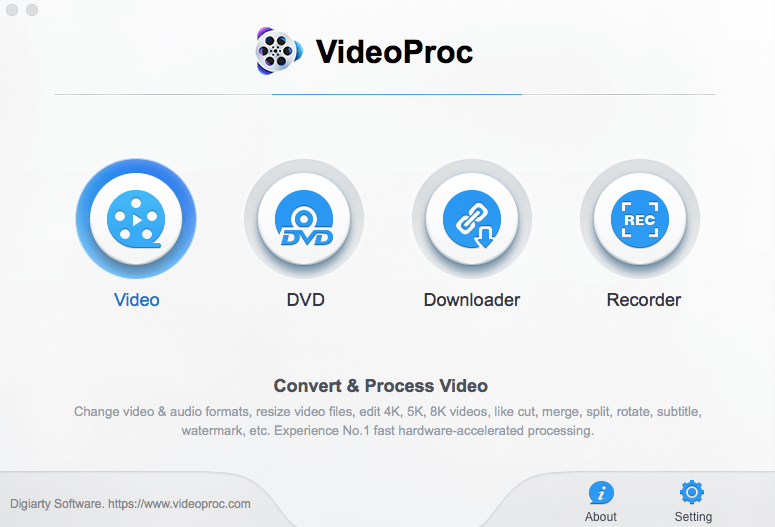 That's all you have to do! You would see all the useful Video Editing Tools and enhancements features to the main screen. Just select the given buttons and you will be able to convert the videos efficiently.
For more information, you can visit the official webpage of VideoProc Video Editing Software.
VideoProc's Full GPU Acceleration
Being one of the most trusted Video Editing Tool for Windows and Mac users, VideoProc is one-stop solution for different types of users. The Software comes with built-in Full GPU Acceleration to make Video Editing Process simpler.
The Software supports Intel, AMD or Nvidia Powered PCs and Laptops. All types of PC users can easily edit and process 4K videos using this Software.
When you first launch the VideoProc Software, the Software itself analyze your PC and the available hardware. This helps the users to edit and process 4K videos as quick as possible.
Easy Video Processing
GoPro action camera users use ProTune feature generates larger videos. The VideoProc software can easily reduce the file size, and saves them with more efficient HEVC Format and the user will not loss the video quality.
A user can cut and trim footages quickly. The Software also splits long videos into small parts automatically, and can process the suitable video part from the software for easy conversion. A user can also crop the video to remove unwanted recordings from the video.
Make use of more Editing Tools
Besides the most common tools, this software comes with a set of advanced video editing tools to merge, rotate, stabilize and flip the videos. A user can also enhance video output by removing fisheye.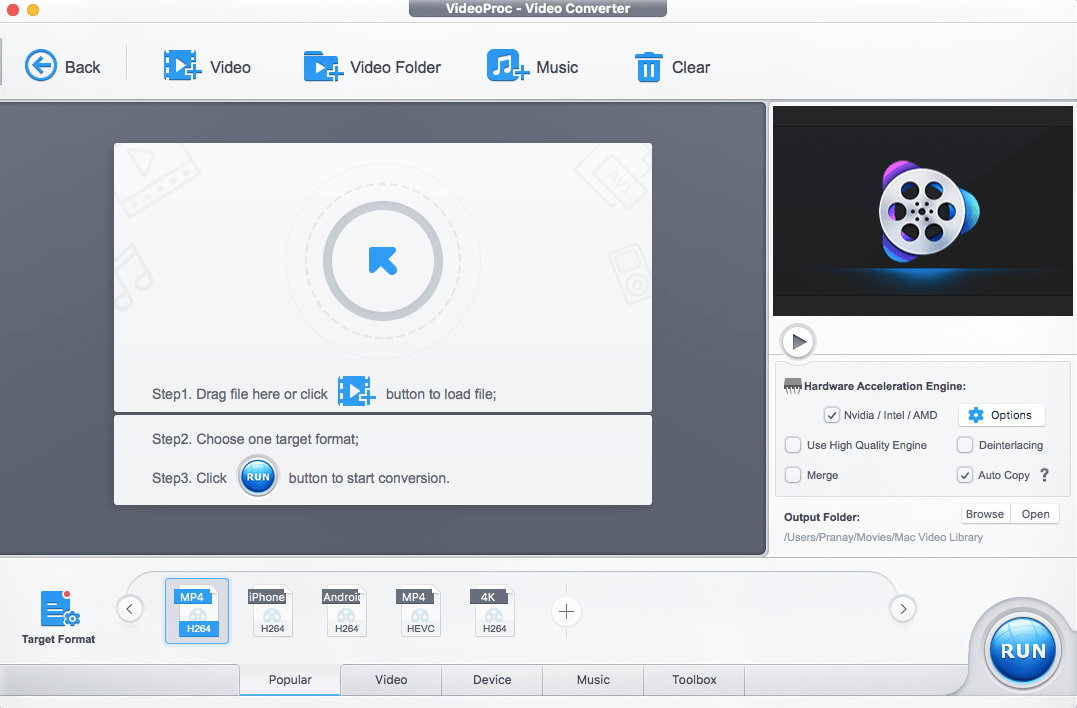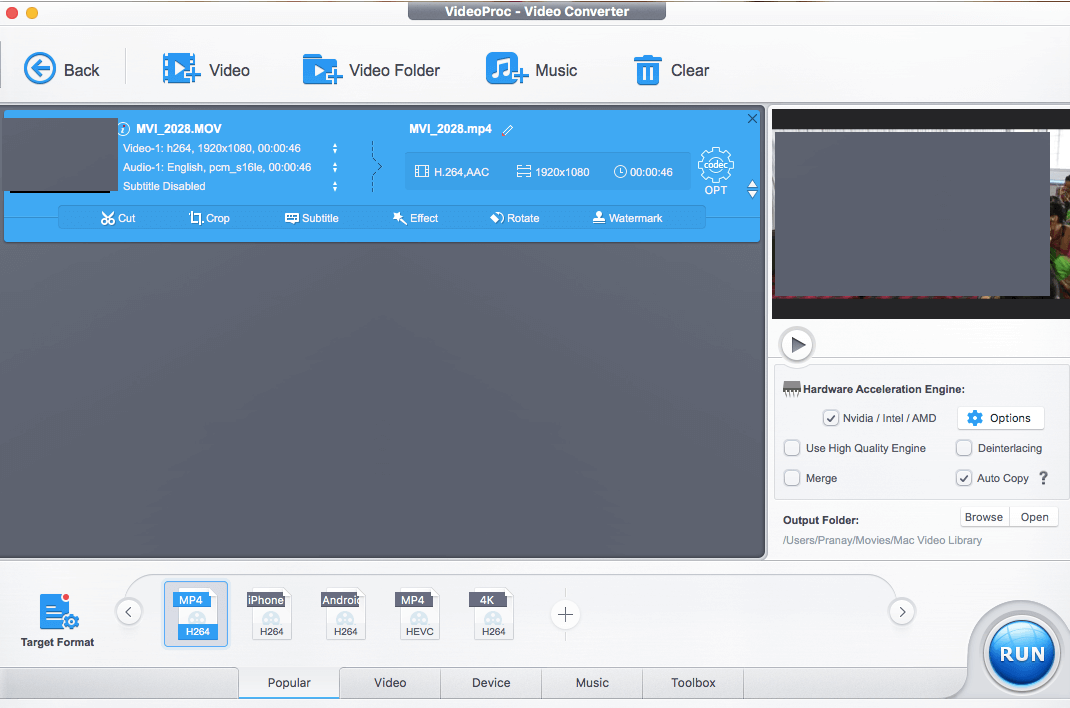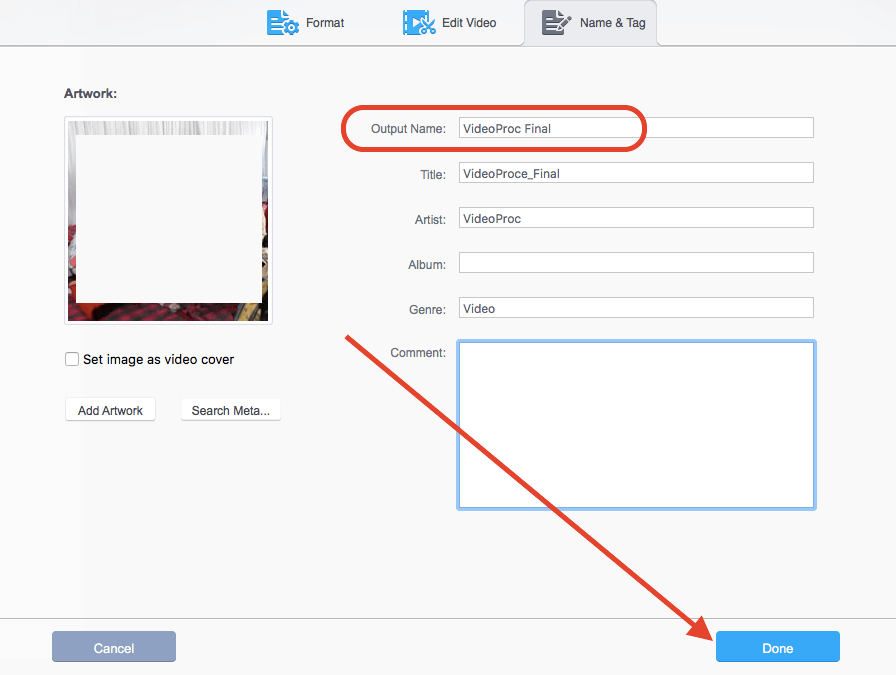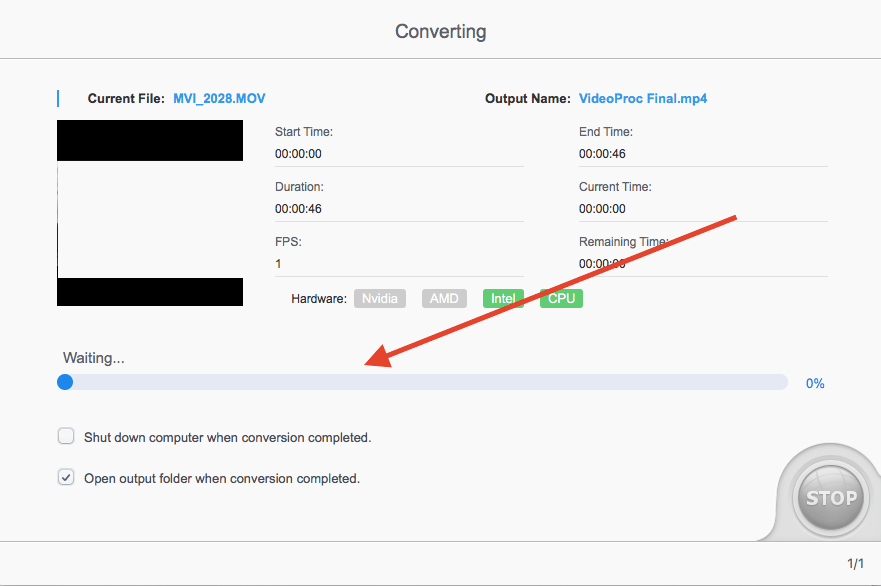 Become a Power user
If you are a professional photographer or just want your videos to be professionally edited, then this software allows you to become a Power User by using various video enhancing tools. You can make use of various video elements such as video/audio codec, bitrates, frame rate, aspect ratios and sample rate.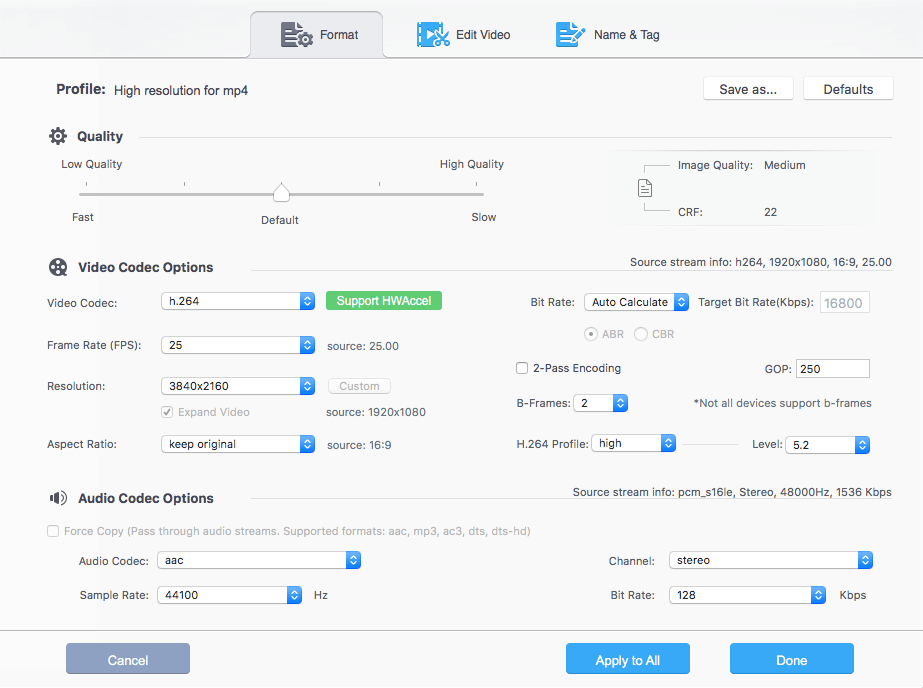 You can customize the video output by making use of settings section. All these settings tools are available in the VideoProc software which are not available in the GoPro or any other premium DSLRs.
Convert DVDs
If you still use DVDs for storing videos, VideoProc software allows the users to back up files from physical disks, and convert them into the desired file format.
Download Videos Easily
VideoProc Software has a dedicated Video Downloader tool. This tool lets you download videos from YouTube, Facebook or any other websites. After downloading the videos, a user can easily convert them into the desired format. The Software can easily integrate with YouTube to download all the videos from the YouTube Video Channel.
Record Screen
Video Recorder is yet another powerful tool available in this software. This tool records the screen of your PC. By capturing the right screens from the PC screen, you can easily make your own tutorials.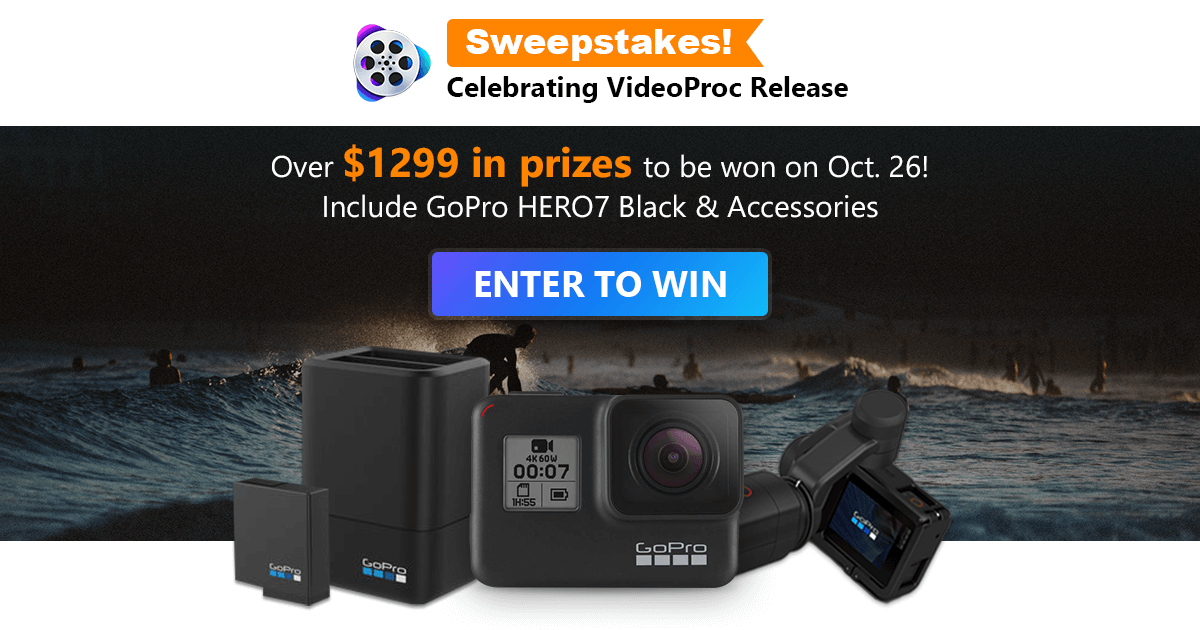 Win GoPro Hero 7 & Accessories Sweepstakes from VideoProc
In celebration of VideoProc, the developer Digiarty Software who are running the sweepstakes to give away 1x GoPro Hero 7, 2 x GoPro Karma Grip, 6 x GoPro Dual Battery Charger + Battery for free. Everyone can click "How to Process 4K videos" to enter this campaign or get practical tutorial of processing 4K video without quality loss.