One of the most important decisions that any business needs to make is how they will fund their future endeavors. Securing the right type of funding is important, not only for new businesses who need the money to get themselves off the ground but also for established businesses who need a cash injection to enable them to complete their short-term goals.
There is a myriad of funding options available to any modern business, so choosing the right one can be a challenge. Fortunately, there are a number of ways that technology can help you to find the right funding options.
Crowdfunding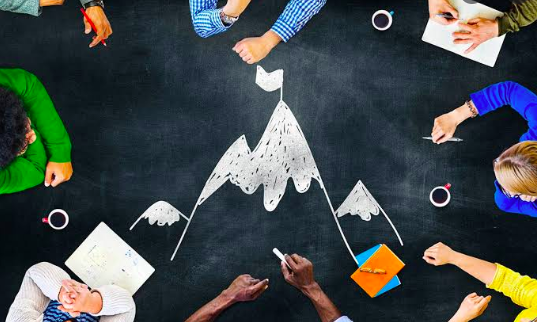 Crowdfunding has rapidly become one of the most popular ways of funding any new project. Crowdfunding is widely used in the world of business and entertainment as a potential method for those who need funding to receive it. Instead of relying on the business being able to convince a small number of very well-financed investors, crowdfunding instead relies upon the power of crowds to enable businesses to collect small donations from large numbers of people.
Crowdfunding can be a great way of getting a project off the ground if it is something that will appeal to lots of people. However, you may struggle to fund more niche and specialist ideas using this method. Crowdfunding is used to fund projects of all varieties and sizes – everything from full-fledged business ideas down to individual projects can be funded using crowdfunding; you just need to find the right crowdfunding platform for you.
Business Lenders
If you search online, either through a search engine or via relevant online communities, you will find plenty of lenders who are set up specifically to assist businesses with finding the funding that they need to get their latest projects off the ground. There are a number of business lenders today who have embraced technology to offer loans to businesses under a different paradigm to the usual banks and lenders.
For example, Become is an online platform that enables small and medium-sized businesses to access the optimal funding options for their needs. By using Become's platform, businesses can improve their chances of successfully securing funding and can choose from the best funding option for their business. Proprietary technology enables Become to nurture businesses throughout each stage of the funding cycle and gives many businesses their best chance of being funded in the online world.
Cashflow Loans
A cash flow loan is a type of loan that is designed to tide over an individual or business until they are back on their feet. Cashflow loans are generally issued on a short-term basis with an expectation that they will be repaid relatively quickly. It is now easy to use the internet to find the best cash flow loan provider for you if you do just need a short-term loan to see you through until your next expected cash injection.
Once you have identified the right type of funding option for your business, you can then work on ensuring that you have access to the right provider. The above funding methods are just a few of those that technology makes accessible.