CloudCone is a cluster of cloud services that work together to make your online presence profitable and possible. It is managed by humans whose top priority is to keep your servers up and running. It does so by providing an efficient and reliable infrastructure to its customers. It is a popular choice for web hosting because of its cutting-edge technology and user-friendly services. In addition to the websites you can host software, mobile applications, blogs and even e-commerce sites(which needs a lot of resources to run). Let's learn more about it.

What does CloudCone offers?
CloudCone offers an exclusive range of cloud solutions to its users ranging from virtual machines to dedicated cloud servers, hosted emails, private hypervisors and more. Let's have a look:
VPS Hosting
Host your website, app or project in the most powerful virtual private server at unbeatable price starting from $0.00498/hour and can go all the way up to $68.96/month depending on your resource usage. There are individuals plans for everyone of you looking for a powerful VPS host.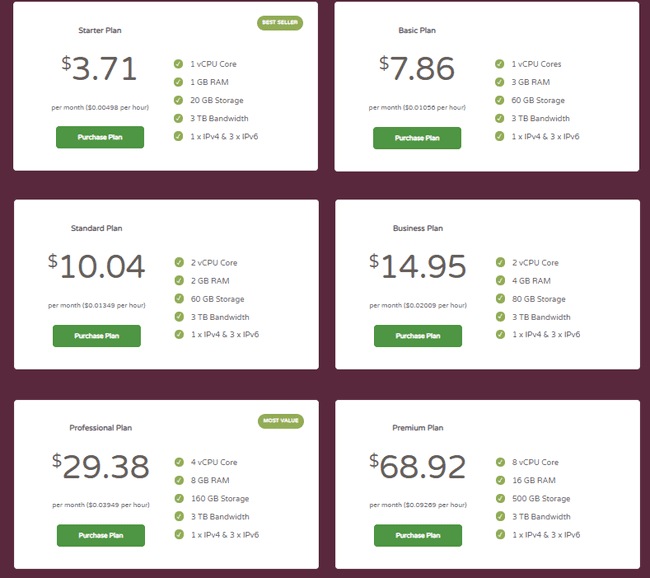 Its 'Starter' plan is the best seller which caters the needs of small businesses, entrepreneurs, geeks and bloggers. You can create your own package by customizing the resources your need. All you have to do is sign up after clicking on 'Purchase Plan' button. Once you have signed in, you are ready to roll.

The price will not fluctuate unless and until you have increased the resources you need.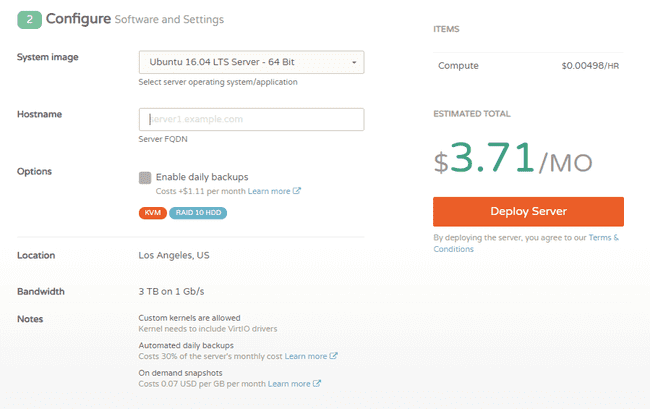 You can try increasing the number of resources you need, based on your requirements. The final price fluctuates accordingly. After picking up your resources, you can select the operating system you wish to install on your server.
You can also see that the price has gone high as you have increased the resources you need to be deployed on your server. Once you are done, you can click on 'Deploy Server' button. You need to add the balance in your account in order to deploy the server based on your requirement.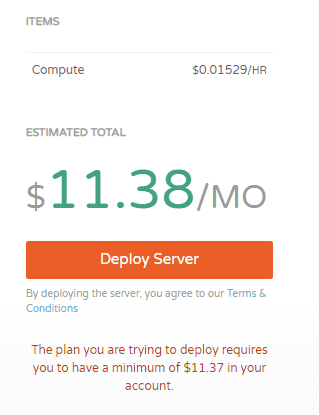 Once you have added the money to your account, the server gets deployed and you can use it flawlessly. A buyer's journey is really easy with CloudCone.
You can buy high performance, fully managed cloud servers for powerful computing. All these servers are backed by a fully redundant multiple gigabit and low latency network for better connectivity and optimal speed. The pricing starts at as low as $3.71. Some of the robust features of cloud machines provided by CloudCone are as follows:
Get fully managed DDoS protected Dell dedicated machines with dedicated resources, deployed in a day. You get detailed bandwidth logs on downstream and upstream. You can reboot, boot and shutdown the server anytime with just a click. The servers peer with over 200 tier 1 networks including Cogent, Savvis, Level(3) and China Unicom, delivering a sub 180ms network across the globe. The pricing starts from as low as $69/month that goes till $360/month depending on your requirements.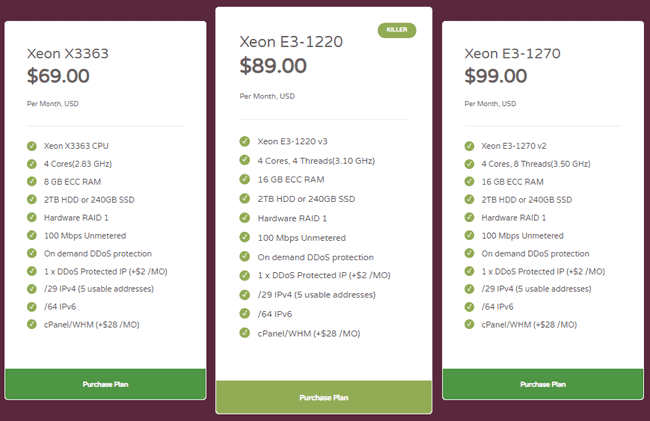 The best part is that it comes with a 7-days money back guarantee, no questions asked.
Network wide DDoS Protection
It offers a network wide on demand DDoS protection, up to 1TB/s at network level, for free with all services offered. The DDoS protection is powered by voxility. Its system detects the DDoS attacks on your network and null routes your IP address to prevent network abuse. Your traffic is routed on its DDoS protected uplinks for a short frame of time until the attack stops.
You can also choose its 'Always On' DDoS protection that ensures routing from your location to its datacenter is 100%. For 'Always ON' DDoS Protection, the client has to purchase a separate DDoS IP. There will be no downtime even if the attack goes for days.
It also deploys virtual servers in bare metal server that is fully-integrated with CloudCone's easy to use control panel. You can create, manage, monitor and scale your cloud environment in just a few clicks. All possible with CloudCone. These private Hypervisors are add-ons to CloudCone's dedicated servers and must be purchased separately. You need to contact them for pricing.
Mobile App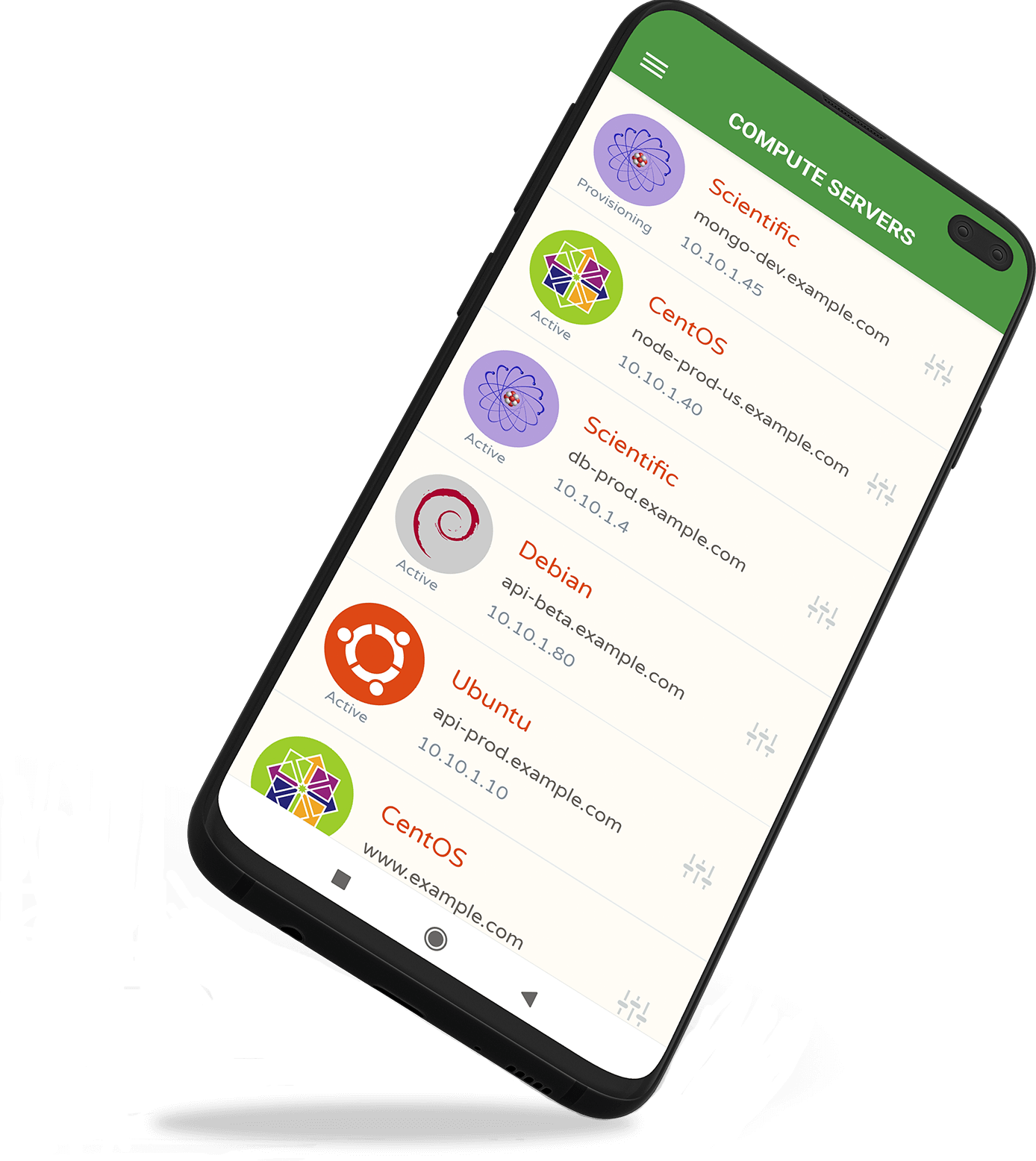 This is kind of unique, not many Cloud Hosting providers offers a mobile to its customers to manage almost everything on the go.  You can access a detailed instance log of your active tasks with three buttons for the key functionalities, 'Reboot' 'Boot' and 'Shutdown' from the app. Also your billing-related activities can be viewed through the dashboard as well. You can get the app for Android and iOS from this page.
Customer Support
We have tested that too when our local time is 1:00AM in the midnight and they seems to reply swiftly with all our questions and here is the screenshot of the same.  So if you encounter any problems just chat with them or raise a support ticket and their expert team will quickly attend it to solve your current problem.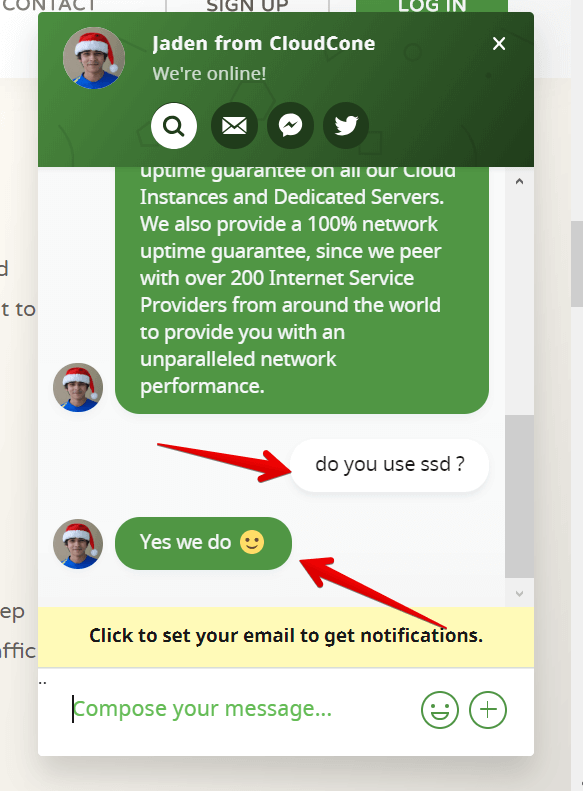 The Bottom Line
If you are looking for affordable cloud services that are fully managed by professionals, CloudCone is something you must be eyeing at. It offers reliable cloud solutions to companies, entrepreneurs, geeks and bloggers, all under one shed. You only pay for what you use and require. Give it a try!