Ask yourself how many times a day you take the same steps to prepare and implement your email campaigns? However, another, much more important question is of interest here. What could you spend your time on if you could automate all these processes? Many advanced marketers, having seen the feasibility of managing marketing campaigns using machine algorithms, already acquired the best email automation software. This solution has many advantages. The topic of our article is to explain about email marketing automation, the pros of this method and which service to choose for business.
Concept Of Postal Automation 
The key difference with automated email distribution lies in the fact that you no longer need to send it manually. A special software package formed on the collected data based on the subscribers behavioral factors independently composes a letter, sets the date, time or reason for mailing. In addition, free email automation helps you achieve unprecedented ROI, which reaches about 4000-4400%. You just have to choose the right tool for your business and then launch automation. Further, the program will complete the job for you. 
It's also important to note that email automation makes it much easier to attract subscribers. By using its tools, you may upgrade relationships with your customers. And it all happens easily and consistently. 
How does email campaign automation affect business marketing?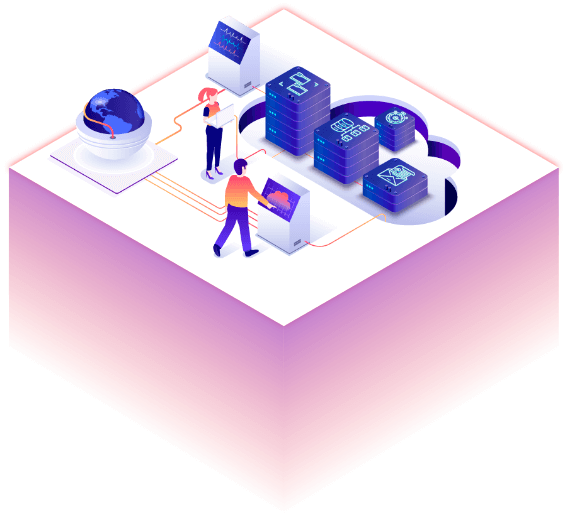 Before moving on to email automation tools compared, we suggest that you familiarize yourself with some statistical data:
clicks of emails sent using automation tools are 120% more than broadcast messages;

an auto-delivered set of welcome emails can boost campaign revenue by more than 10%;

an automatic email with a purchase offer sent to a birthday person can increase conversion by 60% compared to the same offer that was not sent on time. 
These are just some of the benefits you get from using the best email automation tools. In any case, if you want to make your marketing campaigns more effective, you cannot do without quality software. Let's take a look at the best ones. 
Email automation software for your business
Here are 5 email campaign automation tools that have won the love of both entrepreneurs and marketers around the world:
UniSender — simple interface, prompt execution of simple tasks requiring solutions in the promotion of goods and services by small businesses, a high degree of automation. The "feature" of this service is the availability of ready-made scripts for sending emails. However, audience segmentation options are somewhat limited here. 

SendPulse — complex software, which, in addition to sending by email, can be used for SMS campaigns, as well as in Internet messengers. Thanks to the built-in intelligent scripts that are selected based on the behavioral factors of subscribers, the program successfully selects one or another scenario for sending correspondence. The downside is the limited functionality of the free version.

Mailerlite — the optimal solution for those small businesses who do not want to overpay for a huge set of unnecessary functions. The software does an excellent job of solving standard tasks. It is possible to send an unlimited number of letters, while the price of the basic tariff plan is minimal.

Mailchimp — maximum comfort in use, a huge number of useful functions and easy integration with corporate systems, third-party programs and social networks. Even beginners can use Mailchimp as it has an intuitively simple interface. The software offers a large number of ready-made templates and various scenarios for sending emails, while the delivery of mailings is fast. The price of services is rather nice. There is a functional mobile application.

Aweber — well-thought-out segmentation of the target audience, a wide selection of ready-made templates and scripts, high-quality and in-depth analytics, the ability to conduct tests, anti-spam measures. These are not all of the program's advantages. There are no restrictions on the number of letters sent in the tariff plans, the pricing policy is loyal. 
Free email automation software itself is of little value if it cannot be integrated into your corporate system, website development platform, or social media. Besides, it is important that this process is characterized by high speed and simplicity, and the work in the complex is well-coordinated. 
Integrated email marketing automation tools
Among the programs that integrate well into any systems, it should be noted:
Contactually — CRM platform, its main focus is to check contacts from mailbox, website and social networks. At the same time, the software analyzes all information about subscribers and, based on the data received, simulates certain mailings. Professional plan per month is from $69.

HubSpot — optimization of services due to a high degree of automation of marketing activities, has a wide arsenal of tools, some of which are free. Paid plan starts at $50 per month.
But not only the automation of mailing processes affects the success of an email campaign. We also need a well-prepared client base. Actually, this is where you need to start preparing for your email newsletter. One of the best email verification services is the emails checker Proofy. Its tools quickly and easily make account validation, providing clients with a perfectly clean database with a high 98.5% email delivery rate. In addition to the free version, as well as paid tariffs from $50, there is an extended API check with the ability to integrate software into a corporate system or website. 
How to Choose the Best Email Verifier?
As we said above,  the implementation of email automation tools is out of the question if you don't have a clean subscriber base. To do this, you can choose a cloud platform that will check your contact list for validity in real time. If we are talking about the best email automation software in a comprehensive manner, then the best validator should also be chosen. Follow the link https://proofy.io/free-email-verifier/ now to test the effective Proofy service! Moreover, the company provides all new users with 500 free checks for verification, and with further use, you can get up to 100K for bulk email verification without payment, as well as grand discounts up to 40% using a promotional code.