NOTE and disclaimer: We have tried so many cloud torrent downloader and Seedr is the only provider that offers max download speed that our ISP is providing us. You can see our speed proof down the article. We received a pro account for testing purpose other than this we didn't receive any monetary compensation.
The world is troubled by government surveillance, web trackers, and lack of digital security in many countries. Many big-time countries like China, America, India, Russia, and other regions don; 't respect the citizen's privacy. Everyone knows that downloading content from torrent sites can land the user in jail. Several developer governments started to take action against the torrent users and it is not long for other governments to follow in the same footsteps.
How to download torrent content without any risk?
What is Seedr?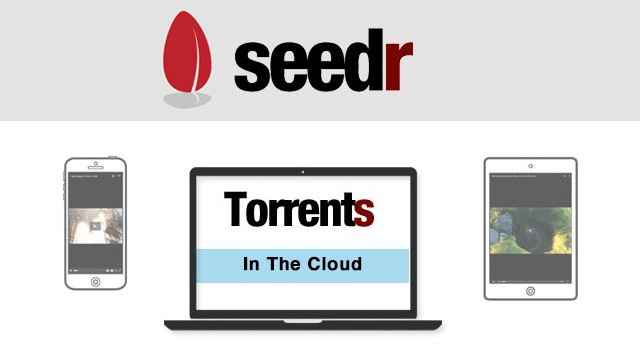 Seedr is an online cloud downloader that is designed to download torrent without exposing your identity. Your IP address is not exposed to the world because Seedr is downloading the content from their server IP address. Seedr is not interrupted or bothered by country restrictions even If there are any geo-location restrictions in your country. The cloud torrent download tool fetches magnet or file data and then downloads the file from the source. We will go through the features, functions, and how it works, so you can make the most of it.
How Seedr works?
We have shown you how Seedr works in the first place because that's how you are going to comprehend what the cloud tool can do. Note : you don't need to download any torrent client to use this service.
Step 1: Log in to the Seedr account.
Step 2: Copy & paste the magnet link "Paste link URL here" in the empty section.

Step 3: Press enter button or search button.

Step 4: Let the cloud tool collect seeds.

Step 5: The music track that we wanted to download finished the process in ten seconds and click on the download button.

Step 6: The save file shows up on the screen, and click on "OK" to download it.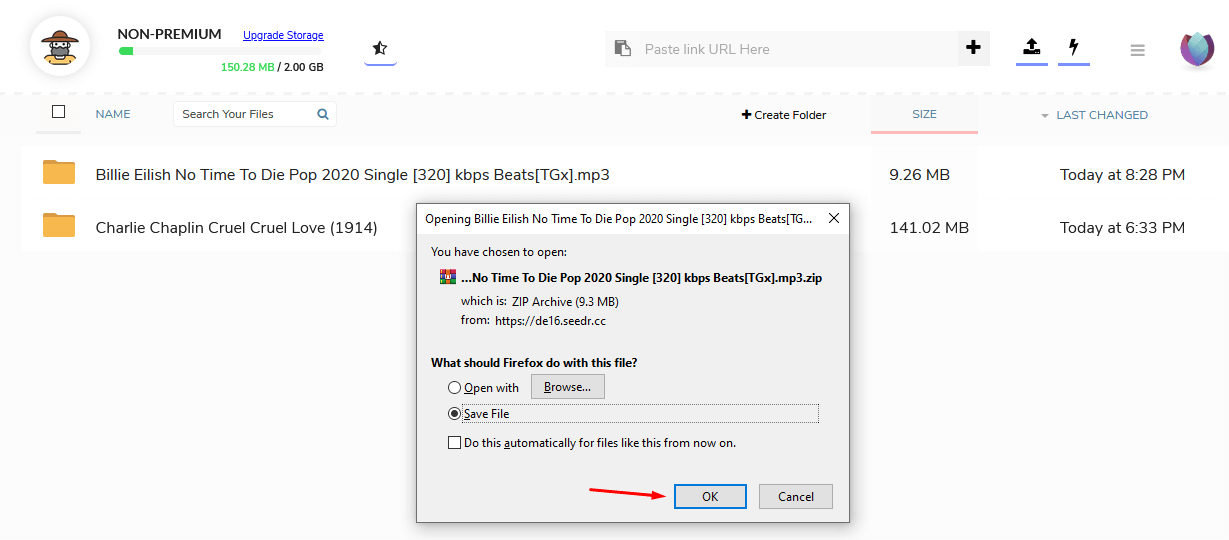 Step 7: We played the track in VLC Media Player, and it worked as it should be.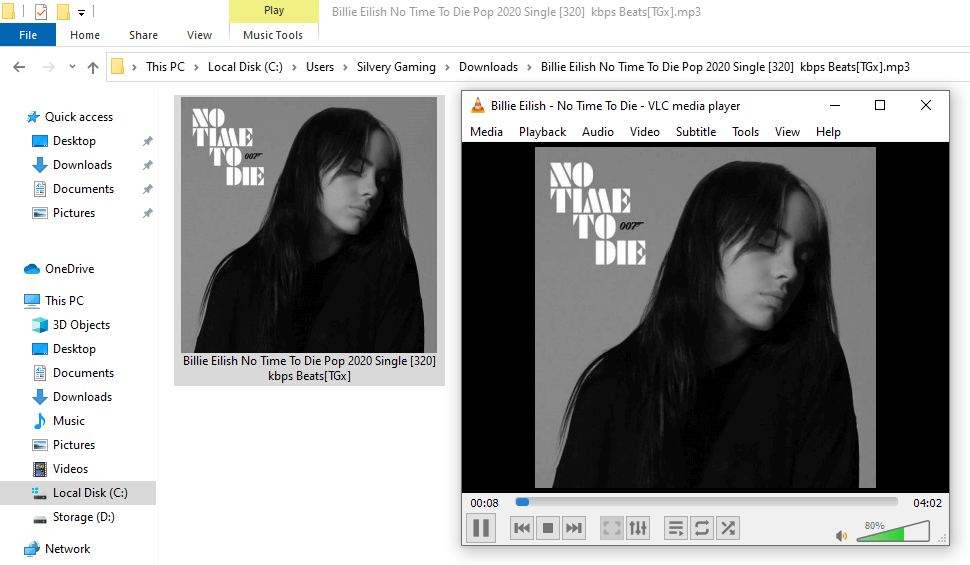 The track was fetched from a torrent magnet link but it was downloaded from the Seedr cloud service. The quick demonstration gives you an idea of how Seedr works, and it is a magnificent tool that we have been waiting for for a long time. Now, we don't have to worry about geo-restrictions anymore and all we need is the magnet link to save the file at the fastest download speeds.
Download Speed
We want to highlight the download speed because that's the important part because everyone knows that torrent servers are slow. There was a time when the 100MB file took more than two hours to save in the local storage. Every user wants to watch movies, shows, anime that are not available in the country, and saving one file in local storage takes longer than needed.
Our Internet Speed: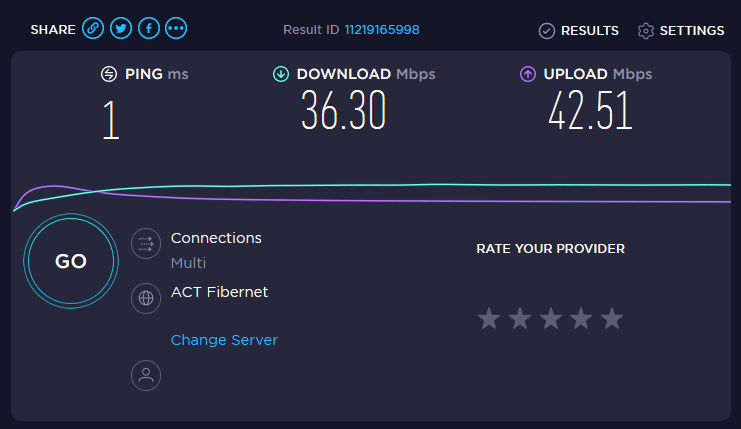 Seedr Download Speed in browser:

Firefox was able to fetch 4.7MB per second is the inbuilt downloader.
We are getting maximum download speed based on the plan that was selected in broadband package.
Seedr Download Speed in Internet Download Manager: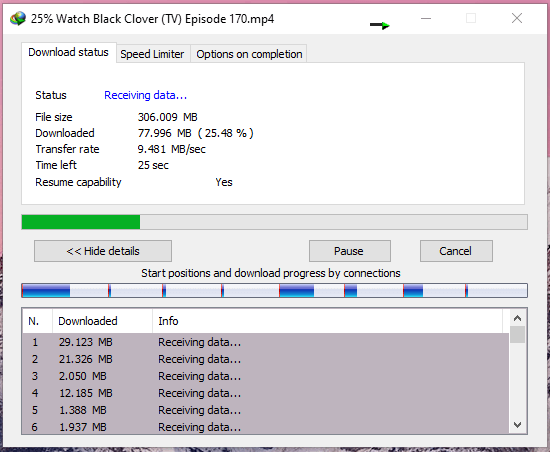 The download speed doubled in IDM and 306MB file downloaded within 40 seconds. The download speed never went down below 9MB per second, which displays the Seedr server speed.
Overall, the cloud torrent downloader is offering maximum download speed and we get 5MBPS maximum when downloading the files. There is no doubt that Seedr has responsive servers across the globe and you no longer have to wait for the file to save.
Torrent Source Options
Torrent sites offer two ways for the users to save the source details.
Torrent file
Magnet links
We have saved plenty of torrent files from the source via magnet link because it's not easy to download torrent files.
Seedr cloud tool supports file uploading and magnet links.

We have shown magnet link usage in the demonstration because it was not easy to save the torrent file. It is a good option for the users, who are having problems saving the file in the local storage and upload it on the site.
Do you want to share the media file with friends and family members?
We love this feature, where you can store the downloaded files from torrent sources and share them with others.

Let us assume that you downloaded Micheal Jackson's album and did not delete it from the account, then you can copy & share the link with the world. Your family & friends can download the content without hesitation and at the best download speeds.
Media Player
With this option you can directly stream the video files without having to download anything. Here is the screenshot of the media player with options available.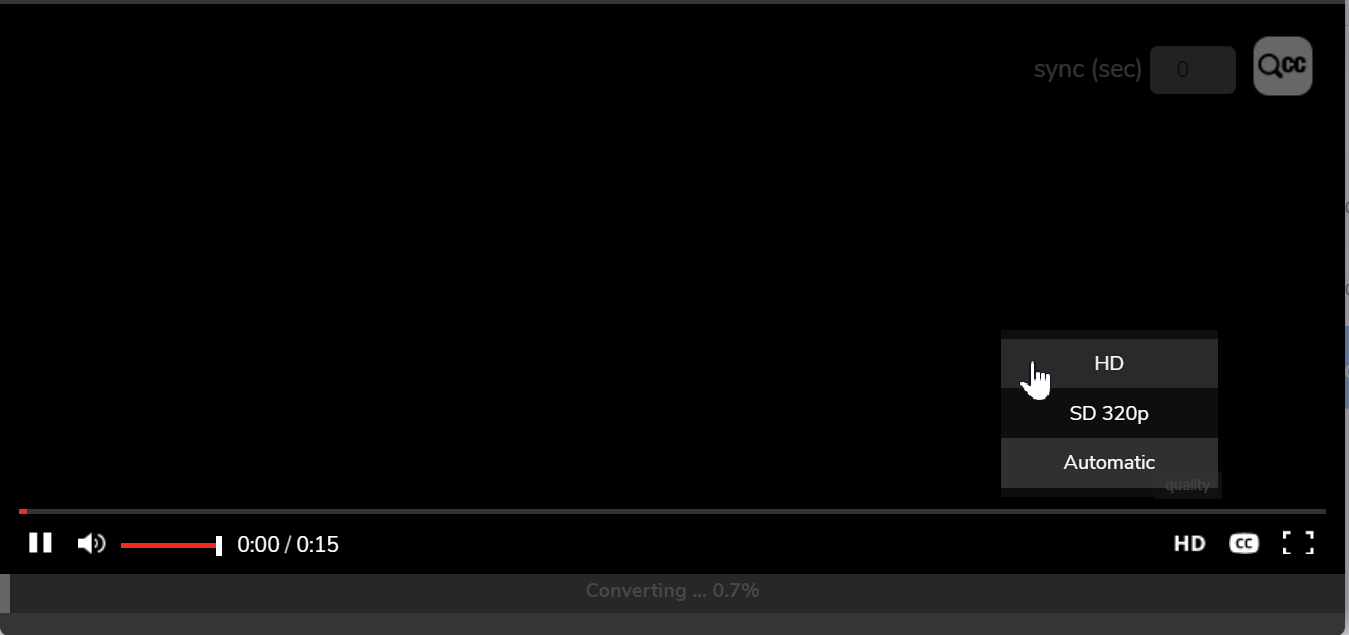 Storage Options
Users get four plans from the service and one of them is free to plan.
Free Plan: Users get 2.0GB free cloud storage in the account.

Basic 30GB ($7.99 per month): Users get 30GB of cloud storage in the account.
Pro 100GB ($9.99 per month): Users get 100GB of cloud storage in the account. We use this plan now and article is written by testing this plan.
Master 1TB ($19.99 per month): Users get 1000GB of cloud storage in the account.
If you want to download a 10GB file from the torrent, then it's not possible in the free account. Users have to upgrade to the storage plan depending on file size.
You can play the videos, music, and other content from an inbuilt player.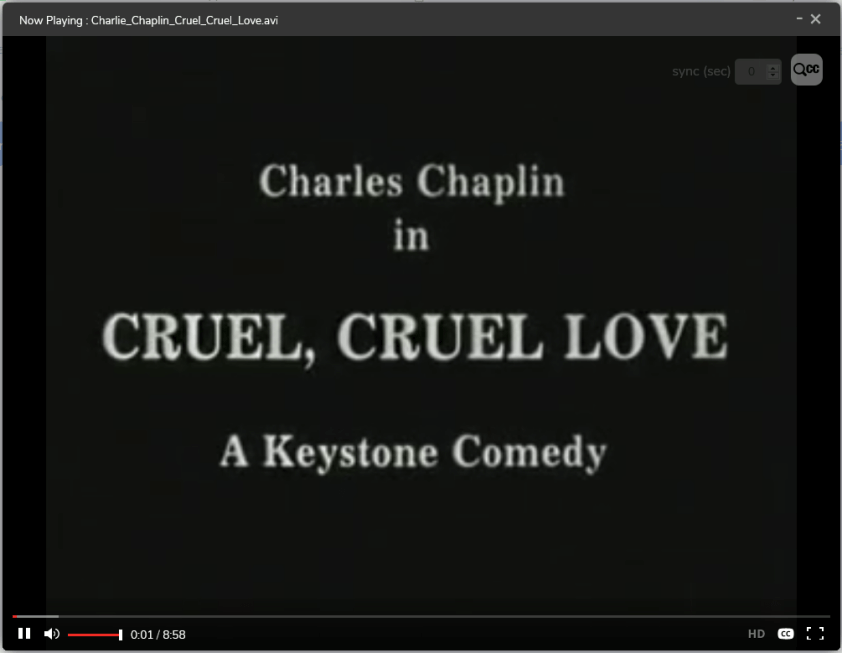 C. You get first priority support.
D. Users get REST API access.
E. The account is blessed with WebDAV Drive & High-Speed FTP connections.
F. HD Streaming
Overall, the premium plan is affordable as it starts from $7.99 per month and downloads thousands of media files over Seedr.
Cons:
You can can't select individual files, example: if you are trying to download an episode of a show that you missed from a the entire season and you add the magnet/torrent file of the that Season, then the Seedr will download entire Season without an option of giving you to select the episode from that Season before downloading.
Support seems to take 2 days to reply to our query.
A quick video
Bottom Line
Seedr is a cloud torrent downloader, who is providing next-level service to customers. Readers don't have to worry about downloading at slow download speeds and share it with other members. You get a free plan with 2GB storage, and you are not losing a dime in testing the service, so give it a shot. Let us know what do you think about Seedr in the comment section below.