Microsoft Windows 10 comes with plenty of features, but they haven't added free data recovery software to the latest version. The traditional version of recovery disk feature may help the recovering the Windows OS, but it won't help recover files from other partition like your data.
There are many best file recovery software in the market today, but very less number of experts have tested it thoroughly, and no one can tell if the file recovery software would work properly on Windows 10, or not.
But, we have the best software to recover deleted files on your Windows PC, and you can use this software to recover various files without any limitation. The recovery software name is "Handy Recovery, or call it Disk Drill" designed to work with Windows PC, and Mac PC.
The New Handy Recovery Disk Drill Features
What makes Handy Recovery the best data recovery software in this generation?
Allow us to list a few essential features that encourage you to give this recovery tool a shot.
1. The User Interface of the Handy Recovery is simple. If you have never tried a recovery tool before, then you wouldn't know that recovery software has advanced options that confuse the new users. Fortunately, Handy Recovery has easy to understand options, and it completes the task in a few clicks.
2. Sometimes few files are not possible to recover, and the developers have thought about this through. They added different recovery algorithms fast scan and deep scan for the users who want to recover deleted files that are not easy to recover by other similar software.
3. It supports Windows XP, Windows Vista, Windows 7, Windows 8, Windows 8.1, and the latest Windows 10 without comprising any features.
4. Disk Drill or Handy Recovery software comes with Free version and Paid version, and it allows the users to download the free version. Disk Drill does not force you to upgrade after installing the software, and it allows you to recover data till 500MB. You cannot recover more than 500MB, and that's the limit.
5. Disk Drill data recovery software Windows comes with other features like backup files in ISO file format and DMG image file format. It also has the feature to Pause, Continues, and Cancel options in the software.
6. We have mentioned in the first point that it does not have too many options, and you can recover data in a few clicks, right? Disk Drill has one-click recovery feature, and you can recover lost data with one-click.
You can read more info here.
How To Use Handy Recovery or Disk Drill on Windows?
Allow us to give you a glimpse of recovering lost, or deleted files on your Windows in just a few clicks.
Step 1: First, download the free version from the official website, and Install it like any other Windows program. It supports Mac, and you can use Wine to install the Windows program on Linux based operating system.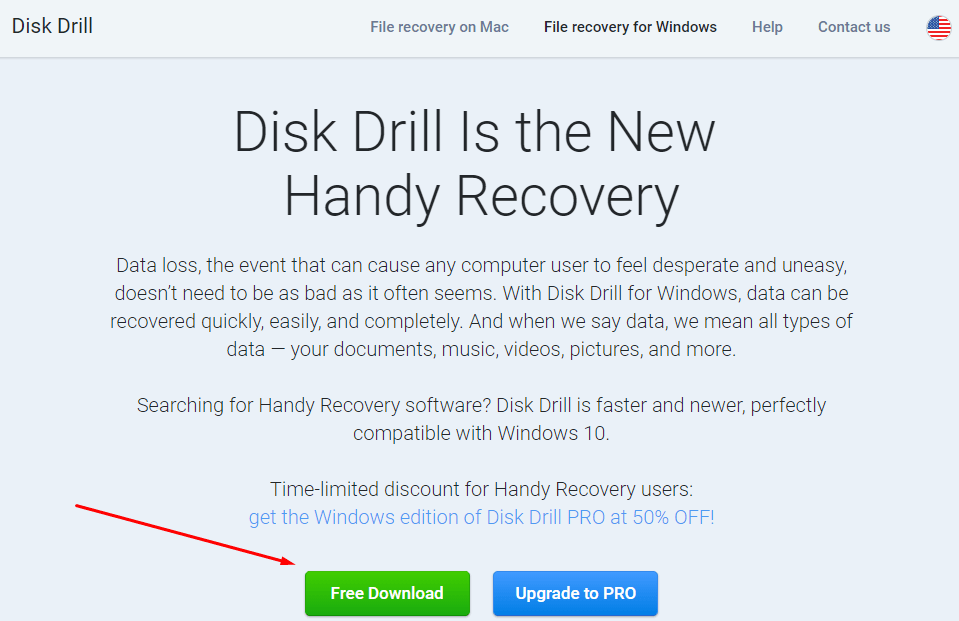 Step 2: Launch the Disk Drill program on your Windows PC. The program will begin scanning the devices connected to your PC and provides you options to recover.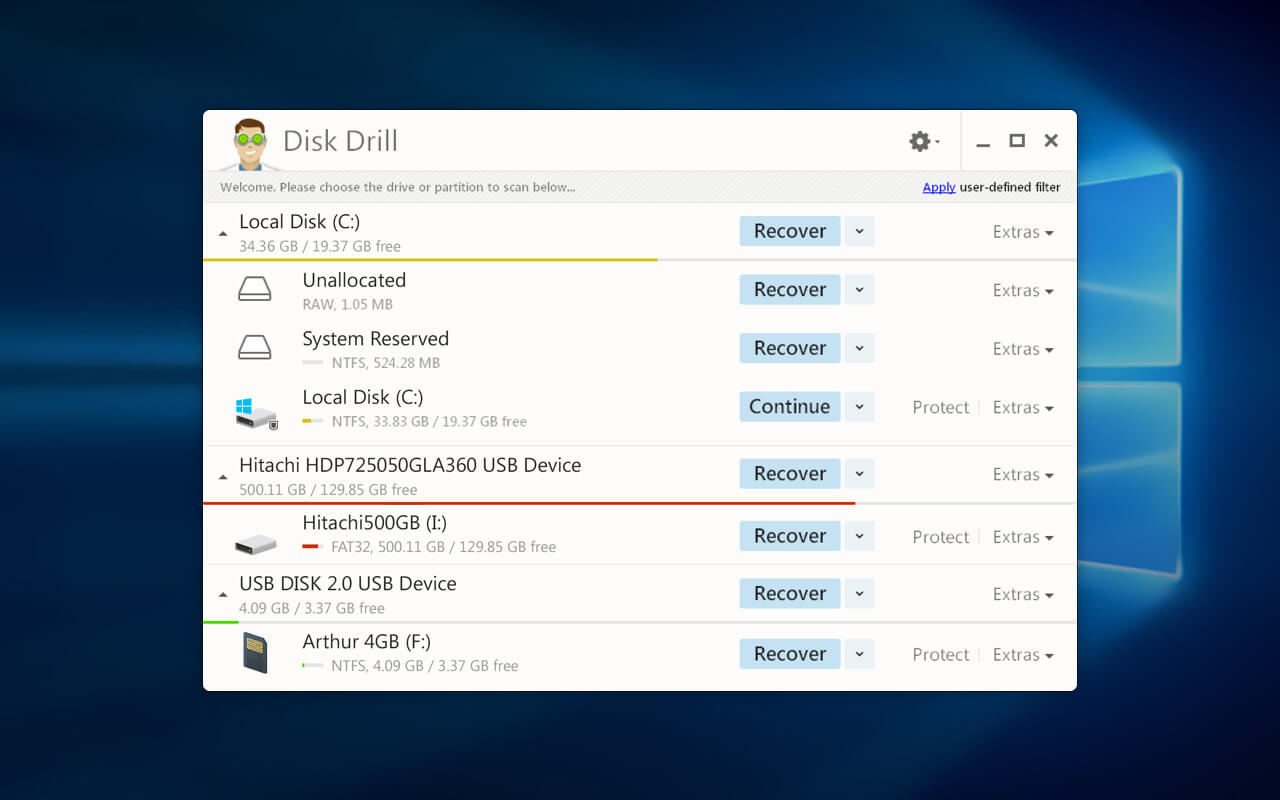 Step 3: Now, you have partitions that you can recover, and click on any partition, or disk to recover data from it.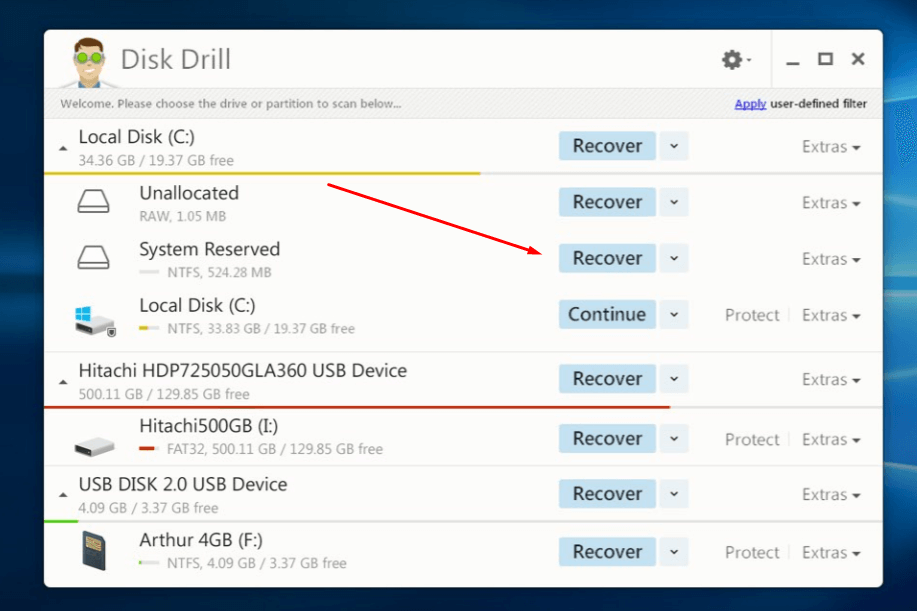 Step 4: The Disk Drill will begin to scan the partition, and it takes a lot of time to complete the scanning. In simple words, the more files are present to recover in the partition, the more time it's going to consume to complete.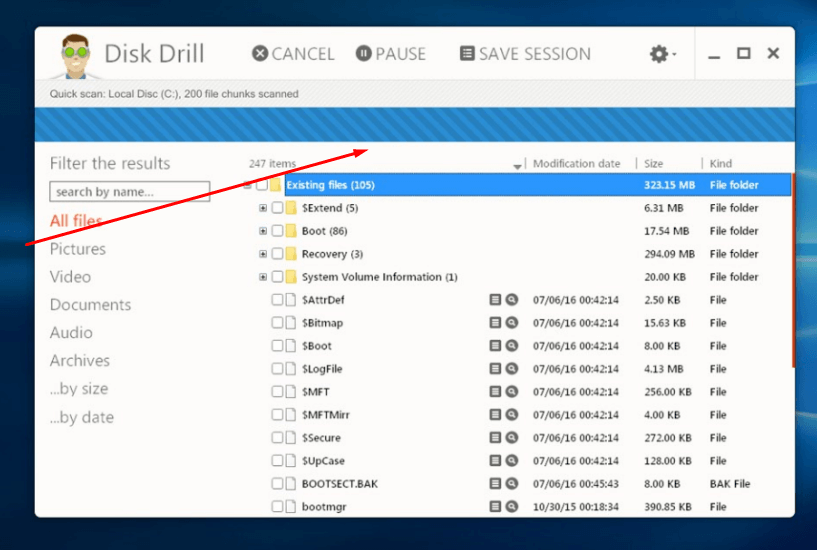 Step 5: Once the file scanning completes, then you can change the (1) destination folder. You can also select (3) all files to recover at once, or you can select one-by-one. Click on the (2) recover button right beside destination folder.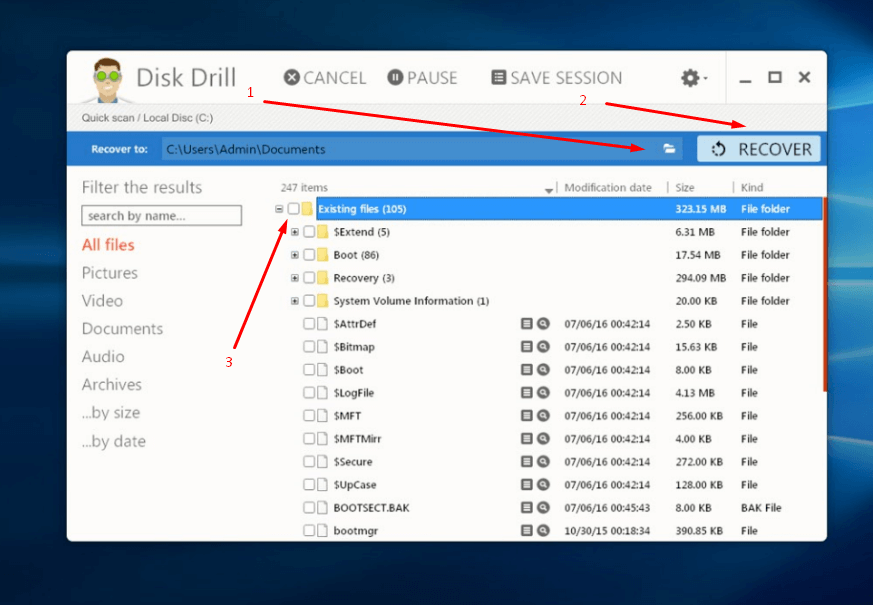 Step 6: It takes a few minutes to an hour to complete the files recovering. The recovery speed depends on the number of files to be recovered.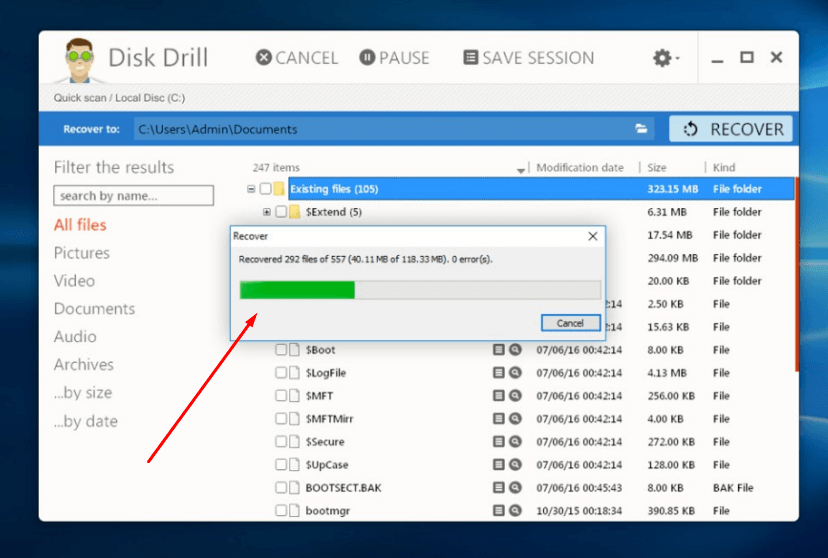 Step 7: When the files are recovered in the partition, then you can take a look at the statistics like Errors, Files recovered, Files size, and more.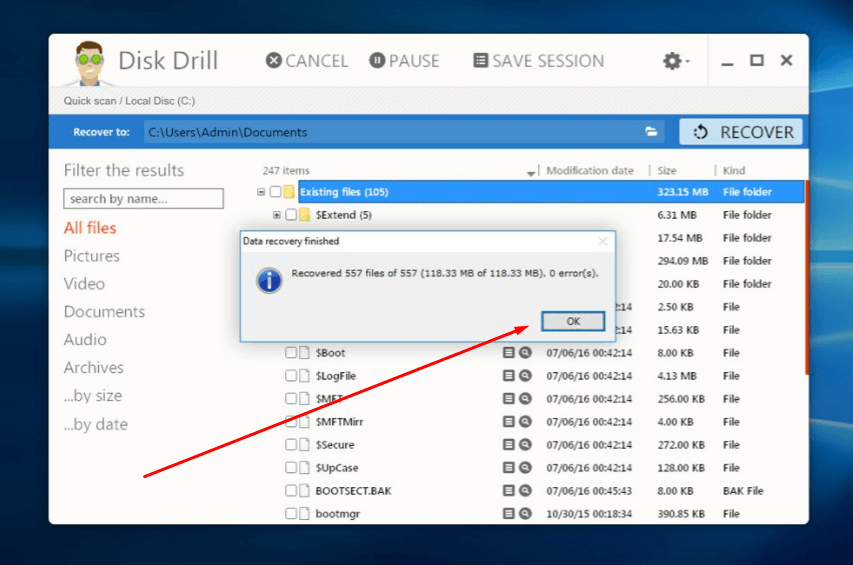 Step 8: You can turn on, or off the Recovery Vault.
Isn't that simple to recover files using Disk Drill software?
Conclusion
The Disk Drill comes with Free version, and Paid version. The free version comes with essential features, but it lacks premium version features. You can buy Pro for $39 and an Enterprise version for $ 199. Let us know what features are missing in Disk Drill, in the comment section below.