For brands, email marketing is still the most effective way of marketing their products. Most people believe that email marketing is dead but it is not. If you closely look at your Inbox, you would notice that over 40% of emails are there from brands i.e. promotional emails.
To boost your email marketing and to verify bulk emails, there's a tool called GetEmail.Io. This tool is designed for web marketers who are engaged in email marketing. This advanced tool is designed for those who want to verify emails for their email marketing campaign. GetEmail.io Review will give you all the information about this tool. Let's get on to the details now!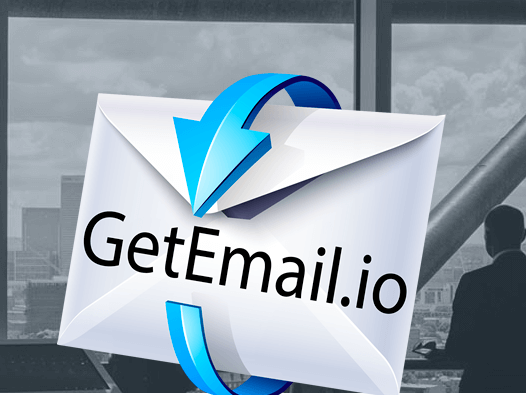 What is GetEmail.Io?
GetEmail.Io is a simple tool designed for brands to find and verify email addresses. The tool allows you to verify a single email address or bulk email addresses. It also supports an easy upload option that lets you upload your CVS file for bulk verification of email addresses.
This tool is not designed only for small businesses, but big enterprises are also using the same tool to get their bulk email addresses verified in seconds. The tool serves as an easy interface that lets anyone use it like a pro.
GetEmail.Io: Key Features
Email Finder
The built-in email finder lets you search for any email address you want. You can enter the first name and last name and the suggested email address to find whether the email ID is active or not.
Email Verification
The main feature of this tool is email verification. You can either verify a single email address or in bulk. This feature saves you a lot of time as you don't need to enter email addresses one by one.
Easy Integration
This tool can be integrated easily with multiple devices running on different operating systems. The tool comes with easy integration with Windows, Mac, iOS, and Android as well as web-based applications.
Domain Verifier
The tool also lets you find out the domain's existence. Just enter the name of the domain and see if it is active and valid or not.
Google Chrome Extension
The tool comes with an extension for Google Chrome users. The free-to-use extension lets you quickly verify email addresses from the web. Once installed, you can click the Extension from the Extension tray to verify your email address quickly.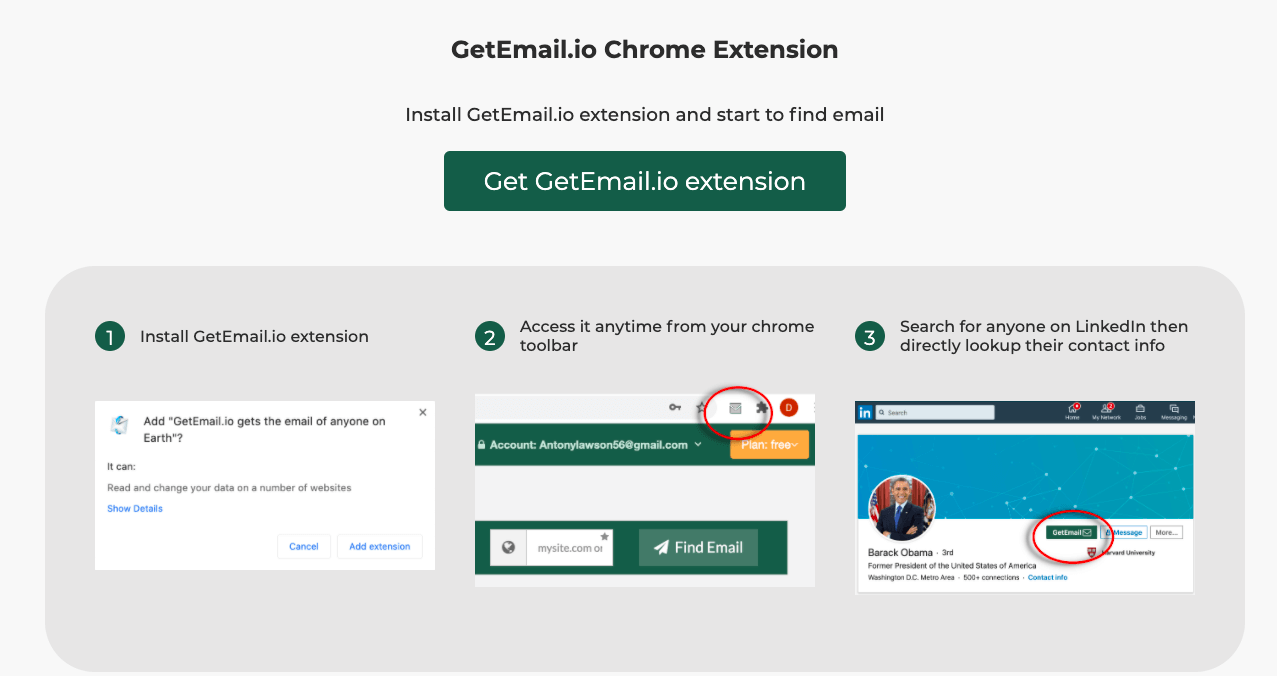 Error Free Results
The tool uses machine learning technology that makes sure that the email addresses and domains are verified. There will be no errors or rechecking of the email addresses.
How does GetEmail Tool work?
GetEmail tool is designed for all types of users. Anyone can start using this tool to verify email addresses and make use of other features included with its premium subscription.
Beginners can try out the free version of this tool to test out how this tool works and how you can get your email addresses verified for brand promotion.
First, sign up for GetEmail.Io by visiting the official website and clicking on the Signup button. Enter your details and click the Signup button. Confirm your mobile number to verify your details.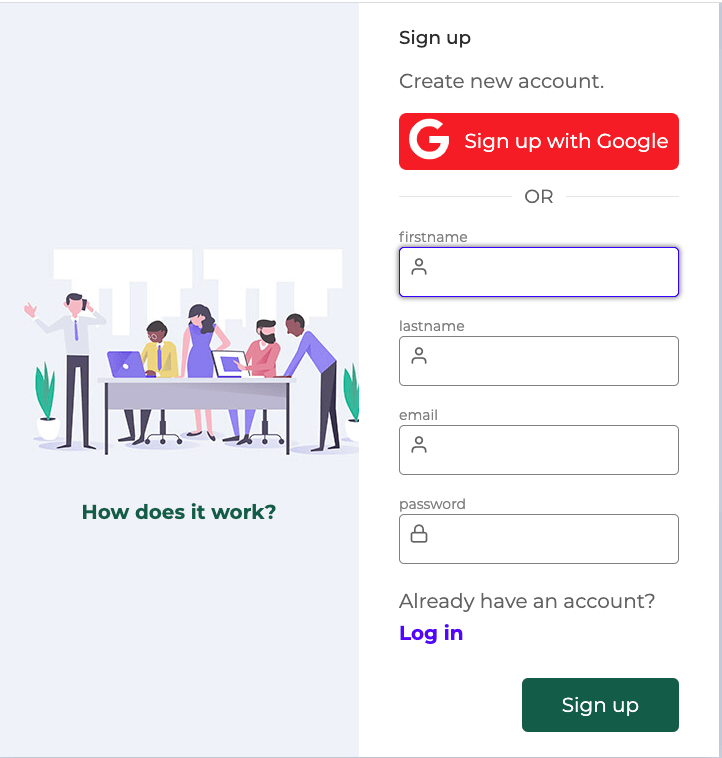 You can start testing out this tool by entering the first name, the last name, and the email address. You will get the results in seconds on your dashboard.

To verify bulk emails, there is an option called Upload CVS. Just click this option from the address bar and select an appropriate option to verify bulk emails. It supports a CVS file so you have to choose the CVS file from the desktop.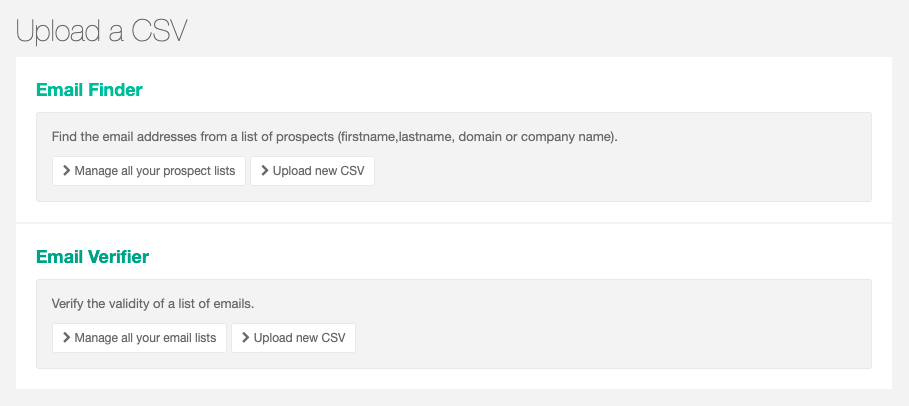 Pricing:
GetEmail is designed for businesses of all sizes and for that reason, the service is available for all types of individuals and brands with its attractive premium plans.
All the premium plans are available for free to use. There are five types of plans available for users- Free, Basic, Standard, Premium, and Ultra. Depending on your requirements, you can choose a suitable plan from the given options.

Before you pick a plan, make sure to test it out with its free test option. Just select the Free Test option and give that plan a try. Once you are satisfied with the service, you can proceed further.
Conclusion:
GetEmail is the perfect tool for brands as it drives more customers effectively through email marketing. You can get email addresses in bulk from different resources as per your audience type. GetEmail is there to verify all those email addresses so that you can plan out an effective marketing campaign. Give it a try now!