In today's digital era, most businesses rely on Social Networks and other digital marketing campaigns to generate leads. LinkedIn is known as one of the best and most trustworthy platforms where people can show off their business profile and connect with like-minded people. To make the most of your LinkedIn profile, LinkedProspect is the best platform for you. Let's understand more about this platform by going through the review part.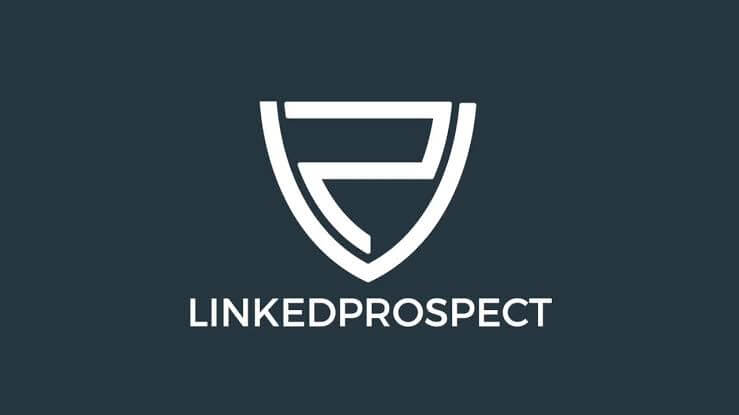 What is LinkedProspect?
LinkedProspect.com is a leading LinkedIn automation software. If you use LinkedIn to generate sales and other campaigns with the like-minded people, then this software offers a platform and effective strategies with which you can get the desired results. This software does all the tasks automatically and helps you generate more leads through LinkedIn.
Digital Marketers are trying out different ways and methods to gain more traffic on their websites. However, they are not aware of the automation tools which are available for different social networks. Many of you might have not heard about the automation software for the LinkedIn platform. This software will take care of your LinkedIn profile and you will be able to do a smart business using the same.
Using LinkedIn is pretty easy and anyone can start using this platform and generate leads by connecting with new communities. LinkedIn allows users to connect with people using Messages and by viewing their business profiles. The entire process is manual and it takes a lot of time to do so. But with the help of the automation software, you can get effective results from the software.
By automatic the process, you can actually generate more sales and do good business from one single platform I.e. LinkedIn. Let's see how this LinkedProspect platform works for you!
How does LinkedProspect Work?
Being an automation tool, LinkedProspect works automatically for you and you can start earning prospect and generating sales quickly using this platform. The first thing you need to do here is registering yourself to the platform.
Head over to its official website and sign up yourself by entering your personal information for seven days. The platform lets you test out its features and functions for seven days for free. Once you activate your profile by clicking on to the activation link sent to your email, you will be presented with a homepage asking you to add your account.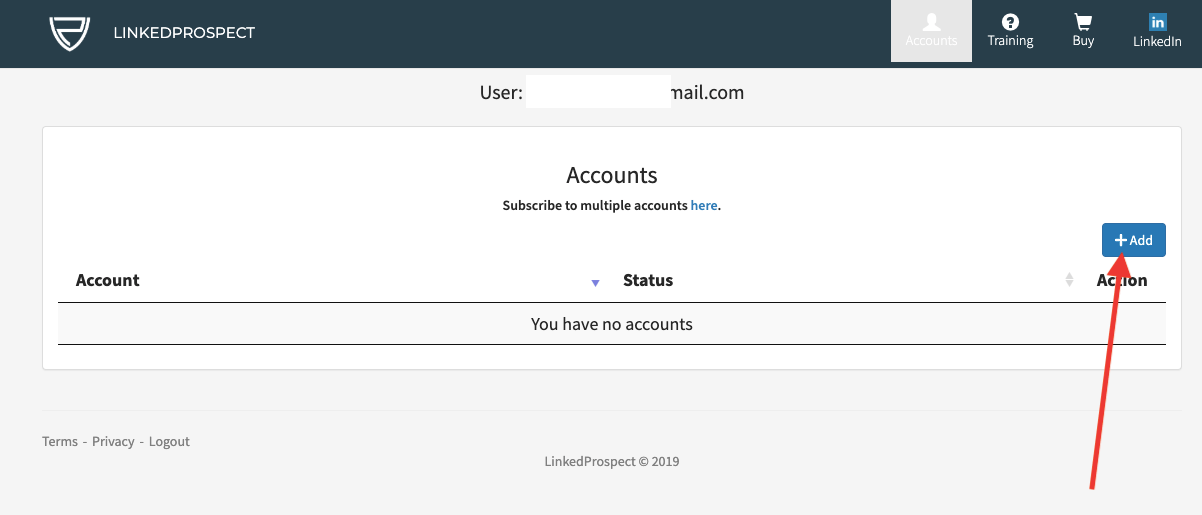 Click on to +Add button and enter the email ID associated with your LinkedIn profile. You will also be asked the type of LinkedIn account you are using with the given email ID. Select the type of account and click the Add button.

The sync process will take a few minutes, you have to wait for it. Once done, you will be able to start your first LinkedIn Marketing Campaign. The tool is automatic and you can set up things as per your requirements.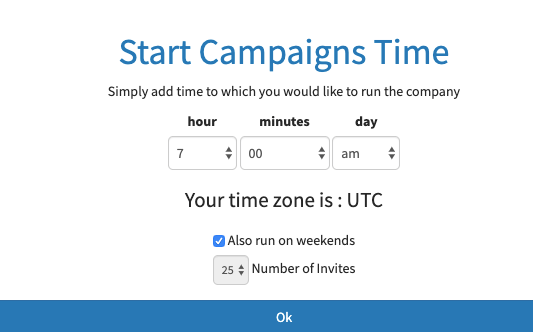 The campaign page will show you the date and time and additional information which you need to enter as per your needs. This will begin the LinkedIn Campaign automatically for you on the given time.
When you select Campaigns option from the top right corner, you will see three different options Invitations, Auto Responder, Bulk Messages. Each of these sections is designed to work as per your demands. If you want to send invitations automatically, select Invitations option and start typing your message. This function sends personalized invites to related profiles.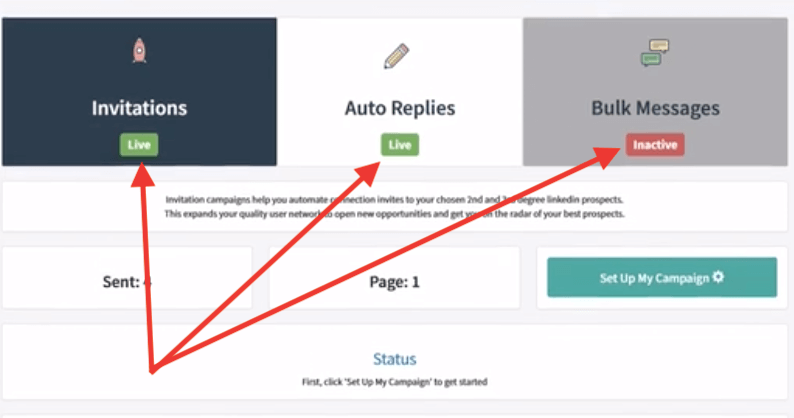 Autoresponder option sends out personalized messages to your connections automatically on the given time frame. You can choose the users and this feature will work accordingly.
Bulk Messages option sends out personalized messages to the selected connections from your LinkedIn profile.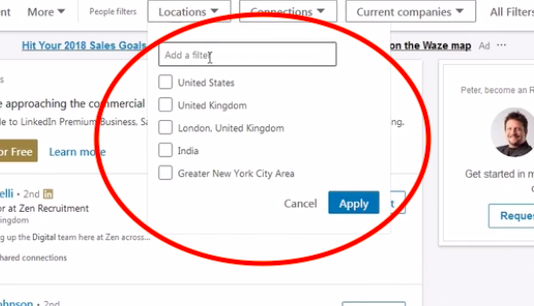 Once you select the type of campaign you want to begin with this platform, the next thing you need to do is selecting the Prospects. Select the Prospects option and it will redirect you to your LinkedIn profile from where you can enter the terms you would like in your campaign. You can also select the connections or list of profiles from here. At last, click the Save button to finish your campaign.
Apart from this, you would also be allowed to type in a personalized message which will be sent along with your campaign's structure. If you use the responder option, you will be able to use the same message for all the connections. You can compose a message before starting the campaign. Make sure the message you type is impressive and related to your business.
Final Words:
LinkedProspect is the most effective LinkedIn marketing platform which is designed for the people who make the most of this social network for their businesses. This is indeed the best way to stay organized and get the desired results from the platform. Give it a try with its free seven days trial edition.