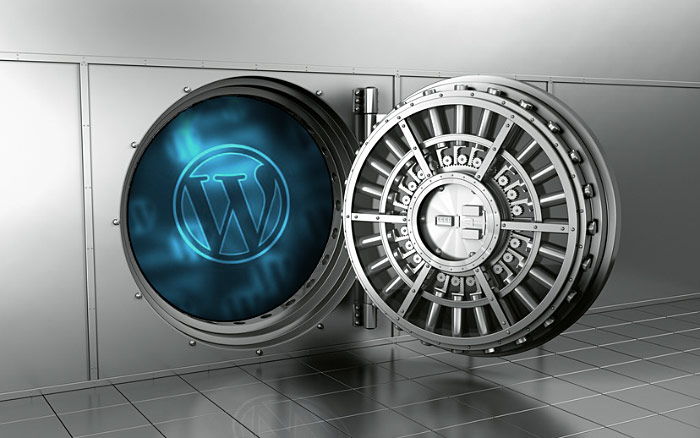 The days were gone when you stayed safe with 'admin123′ or 'abc@' passwords. It is impossible to be unhacked even with most complicated passwords. The hackers are continuously finding loopholes in every website and exploiting them.
That's why you need a security log of what's happening in the back-end of your website. I never thought of such an idea to keep a track of activities. But a revolutionary plugin I recently came across showed me the perfect way to trace every single activity on the WP dashboard. That's why I thought of sharing a review of WP Security Audit Log with you to introduce the same.
What is WP Security Audit Log ?
This one is a free WordPress plugin that keeps a record of every single activity on your dashboard. It track the actions of every user and will notify you if it finds any suspicious happening. Also it monitors more than a hundred actions and supports popular forum plugin bbPress.
It is also possible to increase the functionality of the plugin by purchasing the premium add-ons.
Robert Abela is the man behind this WP plugin, who owns WP White Security, a WordPress security consulting firm. So, it is sure that they know the field very well.
How to Get Started?
As this plugin is in the WP repository, installing the same will not be a worry. After the installation, you can find a new menu item on the left sidebar of your admin dashboard called Audit Log.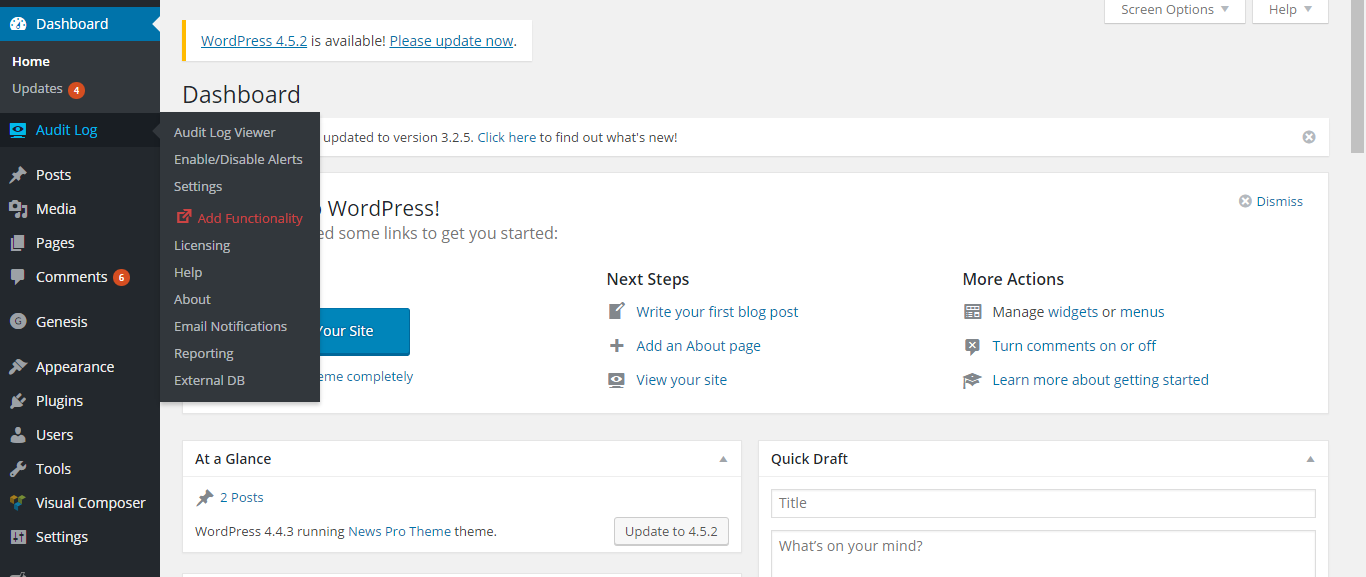 The first option lets you view all the recorded activities took place in your admin area. And, Enable/ disable alerts displays a bunch of check-boxes before you in different categories using which you can decide which actions to track and which not to. Settings links allow you to modify the plugin settings while "Add functionality" brings you to additional add-on bundle purchasing page. The last two options (Help and About) are for your information.
Now, we can look into the Settings section. Following are the options you will see there.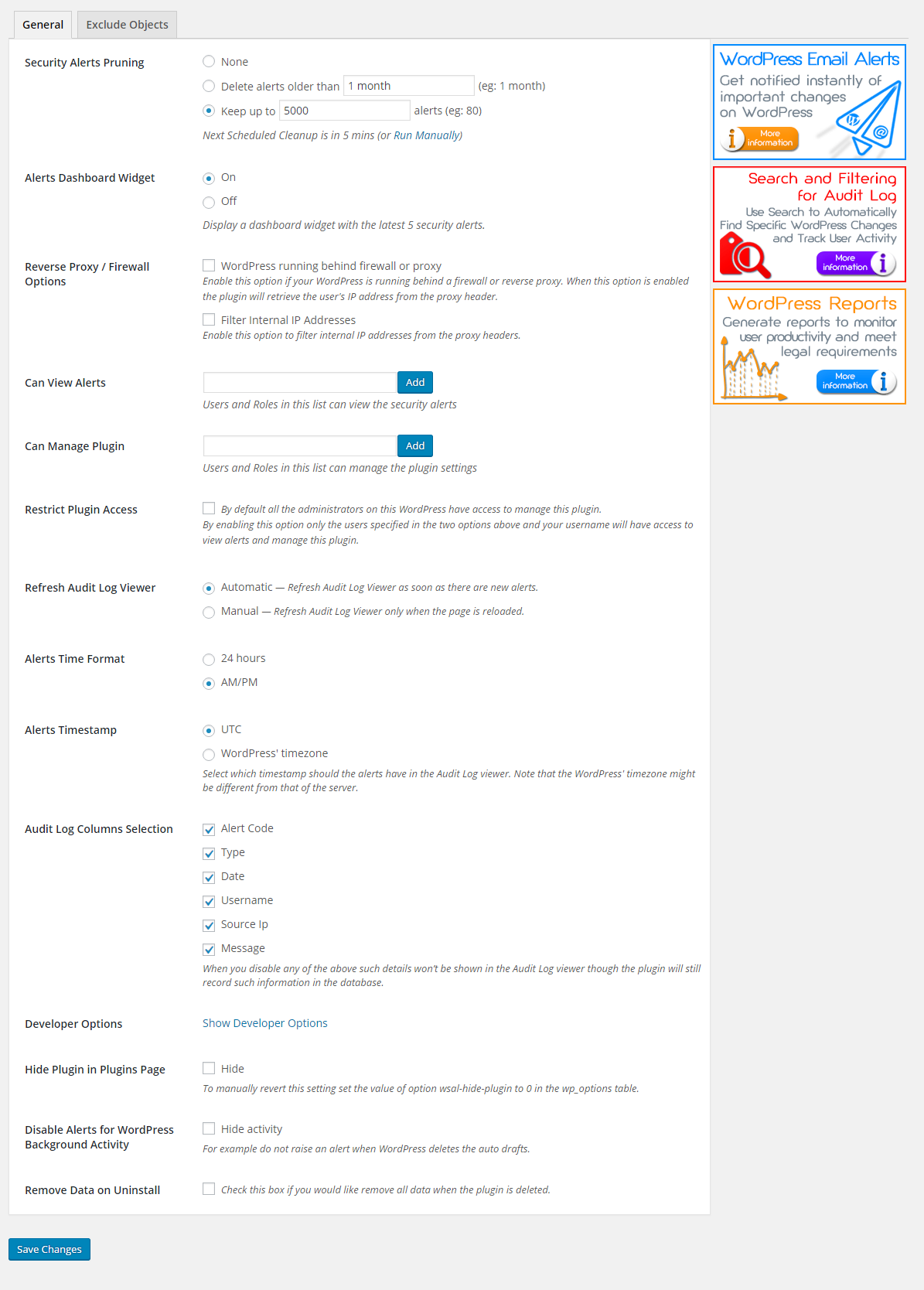 Security Alerts Pruning: – With this, you can either choose to delete or to keep a limited number of activities in the log.
Alerts Dashboard Widget: – Shows a set of latest alerts on the dashboard's home page if enabled.
Reverse Proxy/ Firewall Options: – This option is for those who run WP behind a proxy or firewall.
Can View Alerts: – Manage the list of users who can view the alerts.
Can Manage Plugin: – Adding a user here gives him/ her the ability to modify plugin settings.
Restrict the Plugin Access: – By enabling this feature, only the specified users can manage the plugin.
Refresh Audit Log Viewer: – The feature to specify when the log list should be renewed.
Alerts Time Format: – Gives you the option to choose between AM/PM 24 hour clock.
Audit Log Columns Section: – Customizes the columns in log section.
Developer Options: – This is for advanced users to use with test sites.
Hide Plugin in Plugins Page: – If you check this option, the WP Security Log will not be available on the plugins page.
Disable Alerts for WordPress Background Activity: – Disables the logging of automatic activities.
You can also see another tab there called "Exclude Objects" that removes any user, IP, roles from tracking.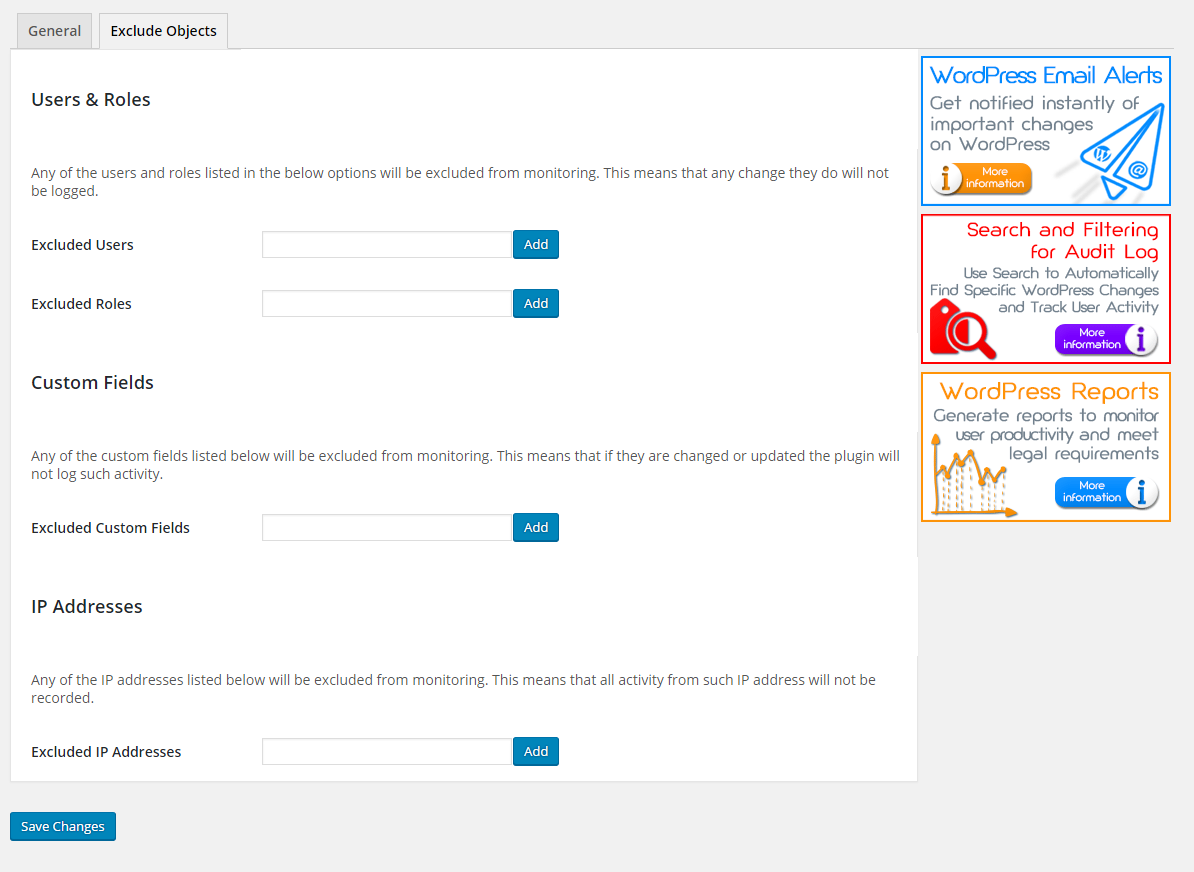 How to View Recorded Logs?
You can view the logs without sweating much. It only takes a single click on "Audit Log Viewer" under primary "Audit Log menu".
You can get a bunch of useful premium add-ons by clicking on "Add-functionality link".
I am going to describe briefly about a few of them.
#1. Email Notifications
It surely is a tedious task to log in to your dashboard for the purpose of checking the log only. That's why WP Security Log has launched a dedicated bundle for email notifications. You can get email notifications for all the important changes that happen in the backend.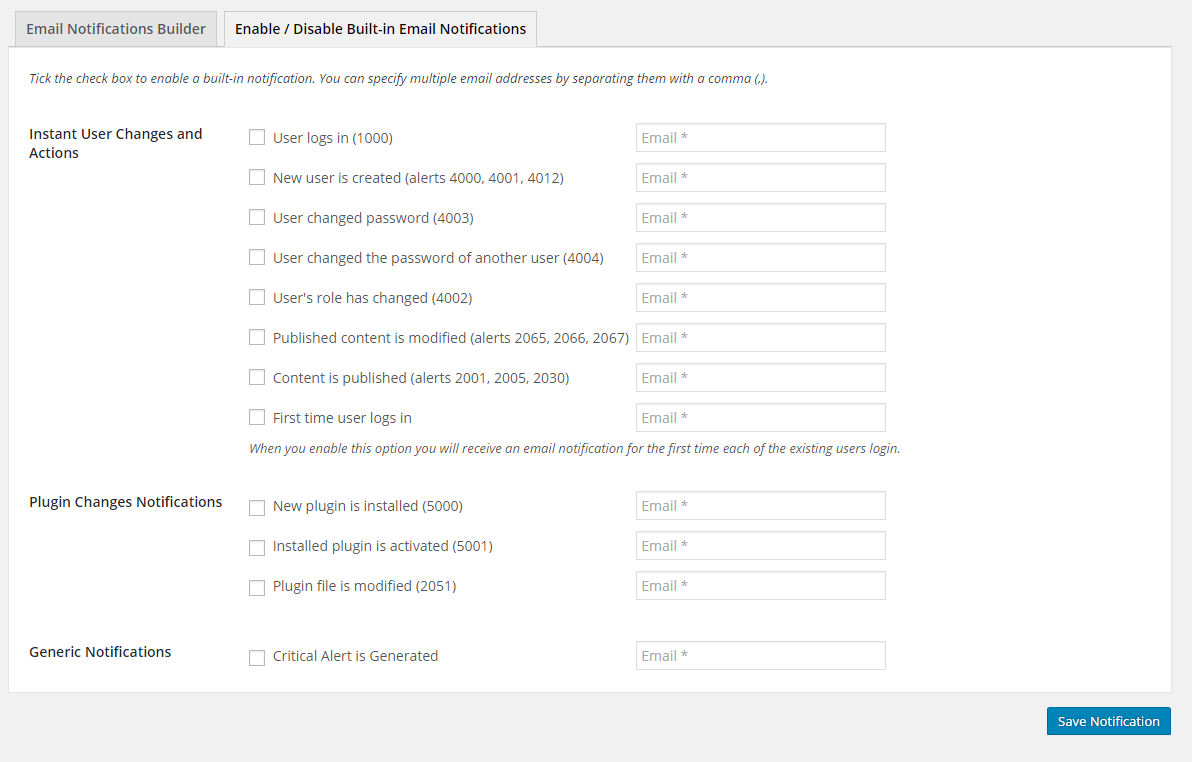 #2. Reporting
The reports add-on lets you create reports in HTML and CSV format. It is also possible to get the same via emails. If you want to get reports weekly or monthly, the plugin has that feature as well.


#3. External DB
Do you want to save your alerts in a custom database? External DB add-on lets you do the same exactly. But right now, only MySQL databases are supported.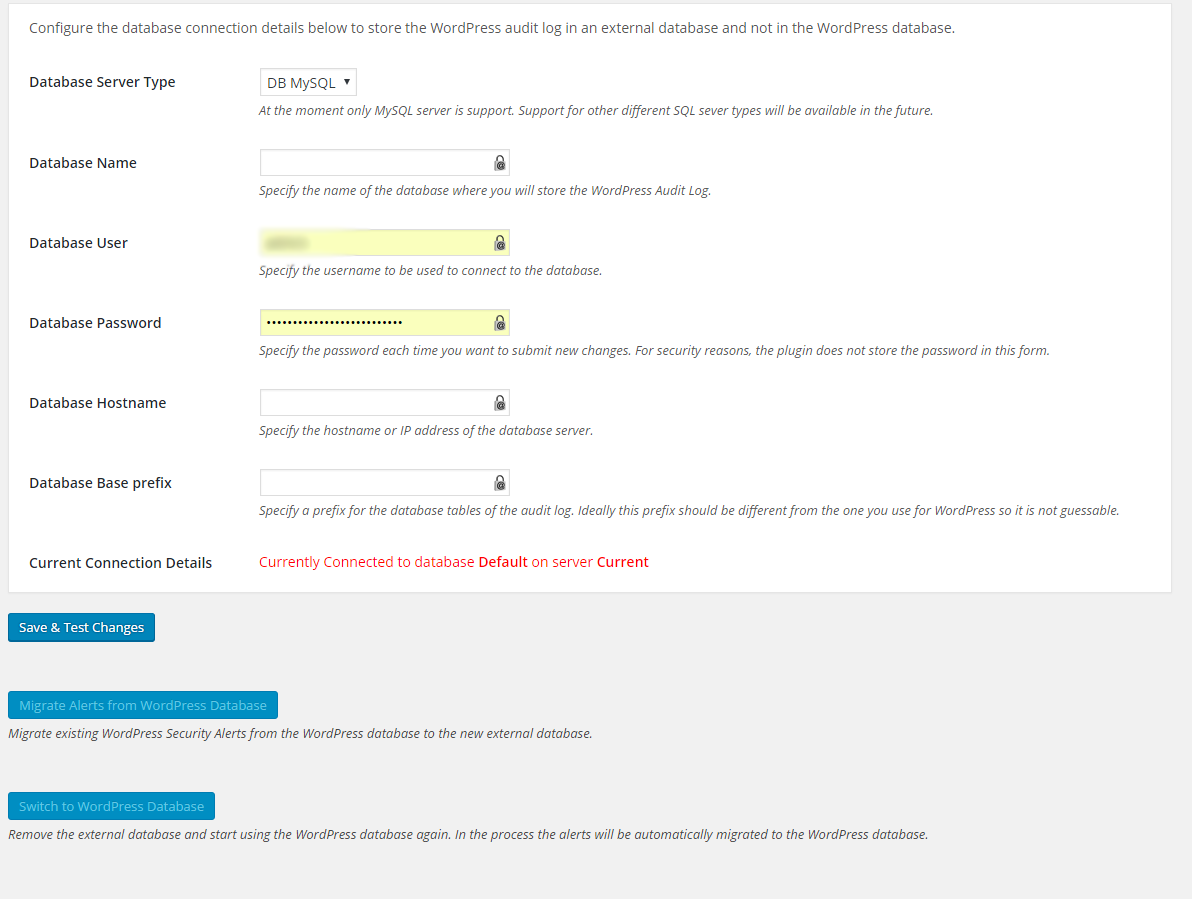 Haven't You Downloaded Yet?
I haven't used another security plugin that beats WP Security Audit Log till date(15/05/2016). Even their free plugin offers a great set of features that no one does. The add-ons bundle is being sold right now for an amazing 60% discount. So don't waste time. Just install the free plugin and buy the add-ons right NOW to keep a track of activities going in your WordPress blog or website.