TreeRing Workforce Solutions offers a complete suite of workforce solutions that are customized according to the needs of organizations of every size across different industries. It is a 100% web-based application providing end-to-end management of time and attendance, allowing for integration of many end-user time collection devices to complete automation of company pay rules. It has been designed to be customizable and scalable, so it can accommodate organization's growth and diverse requirements.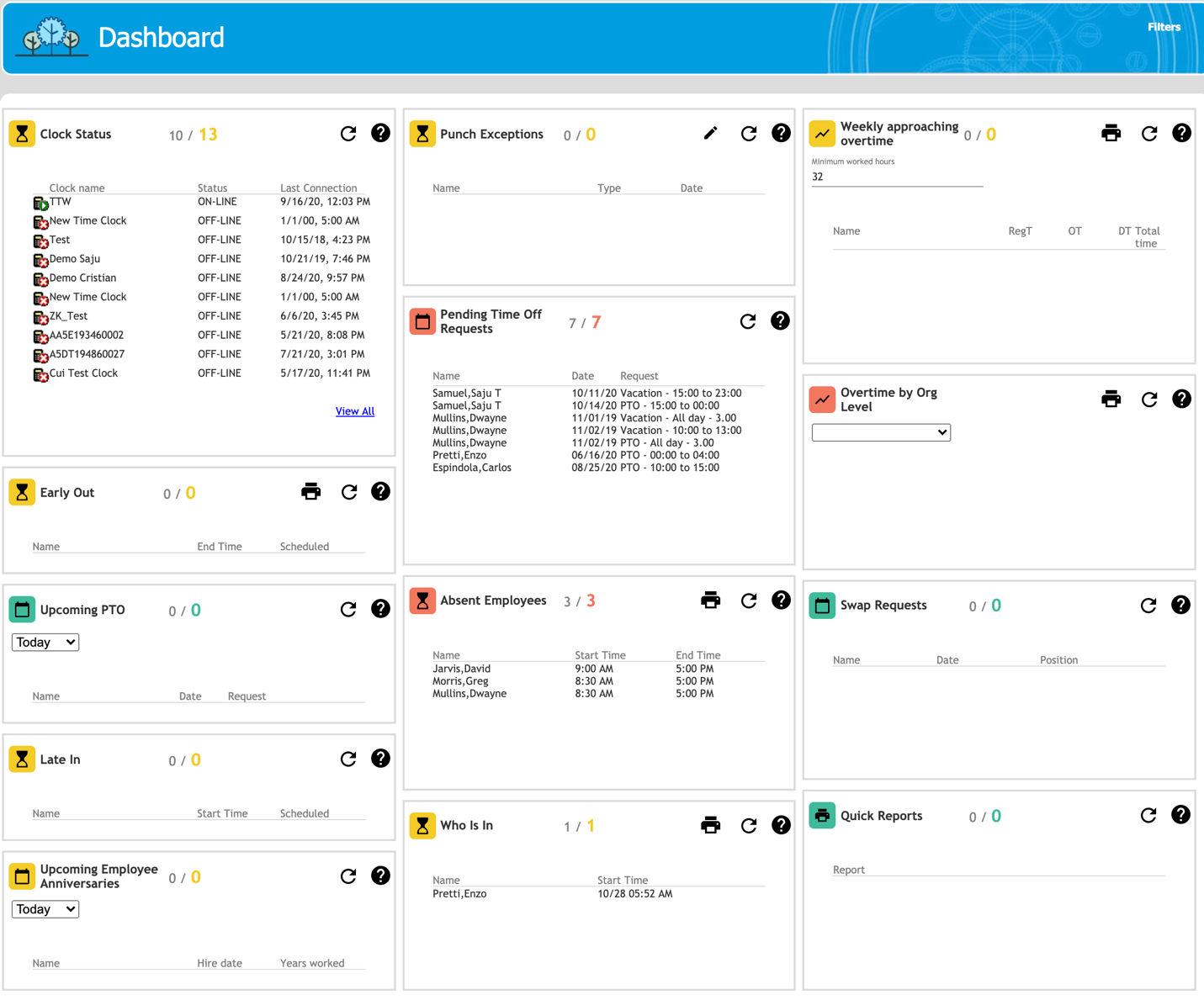 Top Solutions Offered by TreeRing Workforce Solutions
As your time and attendance requirements to grow change technically and organizationally, TreeRing developers and specialists are able to assist, consult and provide additions to the product at minimal costs. Here are some of the solutions offered by TreeRing to make time and attendance tracking easy.
TreeRing Time Attestation
Organizations can simplify and streamline regulatory adherence for minimized compliance risk. With TreeRing Time Attestation, employees receive a prompt asking them to attest to if they have taken a mandated meal or rest breaks. These prompts can be customized easily to reflect applicable labor laws and policies.
Adhere accurately to local and state labor laws, organization specific policies and collective bargaining agreements.
Trigger automated notifications and reminders.
Better manage wage and hour policies with customizable prompts capturing attestation data.
Provide managers with tools they need to better manage and track employee attestation status.
Engage workforce by enabling them to attest breaks taken, review timesheet data and more.
TreeRing Health Attestation
As COVID-19 continues to progress, the need to support employees have become the top priority of organizations. Using Attestation, you can easily collect important health and safety information providing insight into your workforce.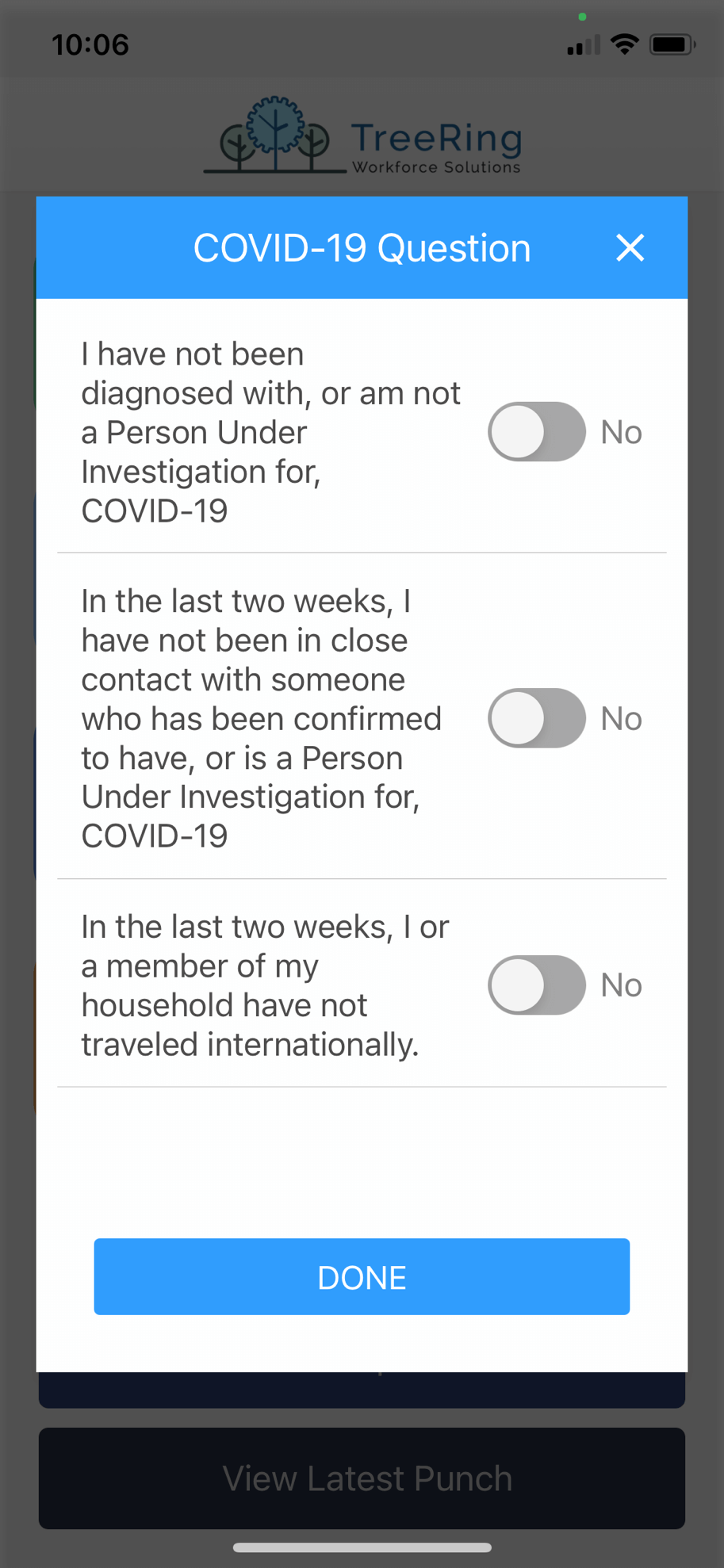 TreeRing Health Attestation allows clients to screen employee health symptoms and help you re-start safely and easily stay in compliance with the new regulations.
Each employee attests their current health status before they arrive at your door.
Increase confidence with repeatable process and experience.
It has audit trail to record everything done in the past.
Rapid response and confidential outreach.
TreeRing Time Mobile
The modern-day workforce is a mobile workforce. TreeRing's mobile apps are designed to help employees access time and attendance software from anywhere using their mobile device. One can easily access features like: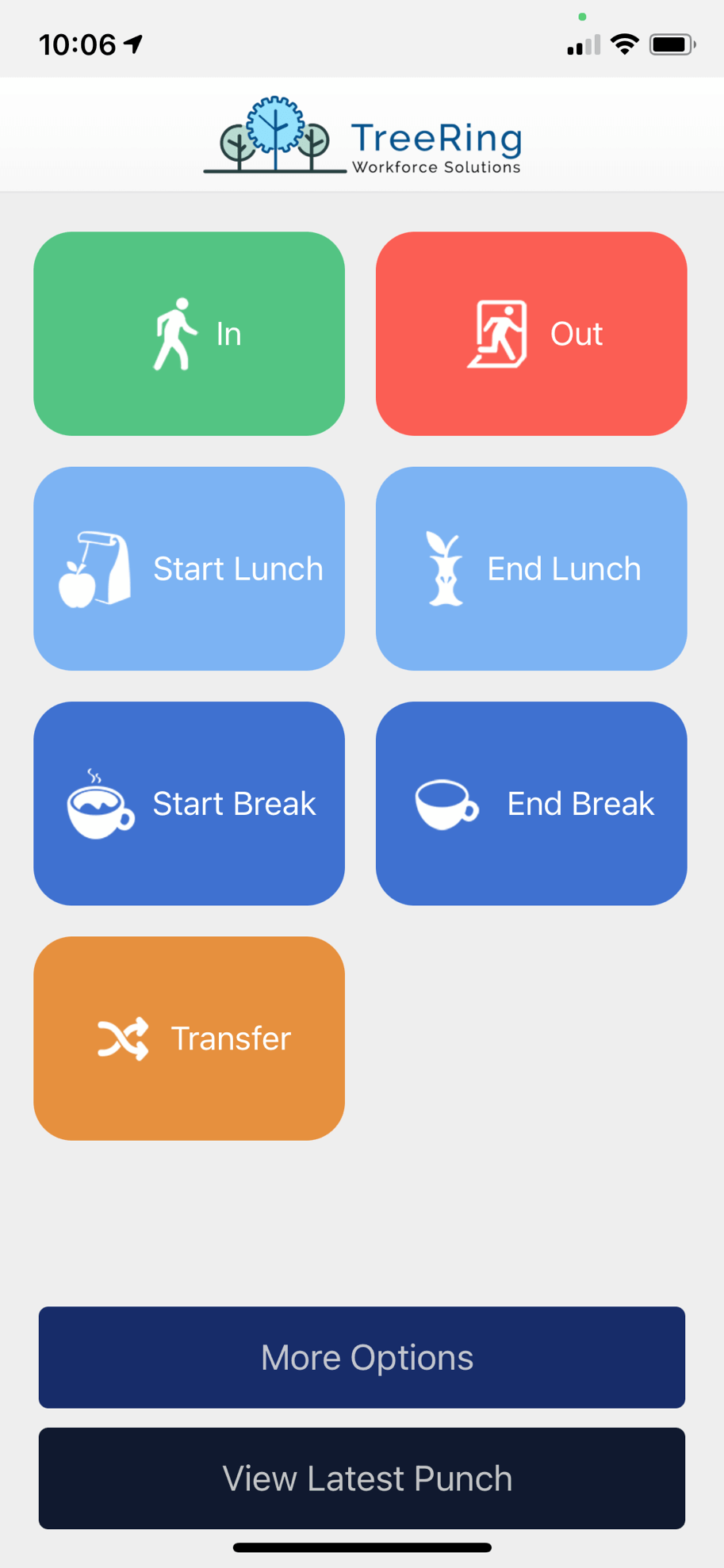 Clock in and clock out with an easy to use interface.
Track breaks accurately.
View and change jobs or cost codes instantly.
Enter custom information such as tips, mileage after a clock out transaction with tracked fields.
View timesheets and enter vacation or leave requests.
Capture the GPS location of clocking transactions.
Leave Management
You can create time-off, vacation and other policies as per the business needs. Set accrual rules, overdraw limits, carryovers and effective dates, increase time off allowances, enable employees to request vacation or sick leaves, book partial or full days off based on your business policies, get real-time information about employee time off schedules with an intuitive dashboard view, track who is in and out on any given day, and much more.
Payroll Integration
TreeRing Time can easily integrate with any payroll, ERP, HRMS and other proprietary systems letting you manage your employees pay and HR requirements in a better way. It integrates with hundreds of payroll and ERP systems, removing the manual steps and ensuring that people are paid accurately. With bidirectional data transfer, there is no need to enter employee records, or billing codes into multiple systems.
Dynamic Scheduling
Eliminate no-shows, reduce labor costs, improve team communication, streamline operations, and move beyond spreadsheets with Dynamic Scheduling functionality. Assign the best-fit employees to each shift based on skill needs, availability, budgets, or any other factor relevant to the business.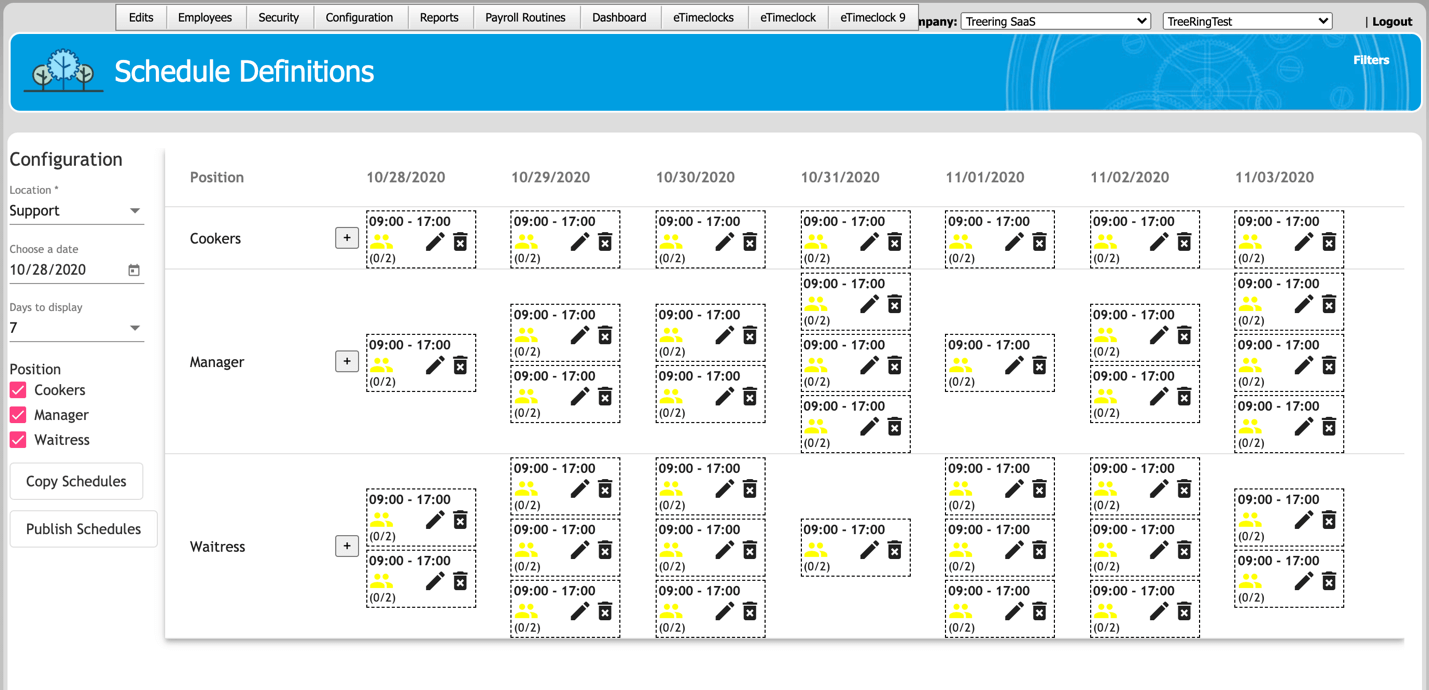 Job-based Scheduling: Create rotating or perpetual schedules while assigning the best-fit employees to each shift based on the skill requirements needed, availability, budgets, or any other factors deemed needed by the business.
Demand-based Scheduling: Enable each group / department to create schedules that vary in head count and required skills based on the forecasted demand for labor.
Event-based Scheduling: Associate individuals and groups to specific events, giving clients the ability to manage the profile and staffing requirements of each event.
The Bottom Line
Overall, TreeRing Time is a smart time and attendance tracking software that delivers its promise to be customizable and versatile when it comes to clients' needs. It can easily integrate with ERP and payroll systems letting you sync employee billable hours and pay associated with it.