Cryptocurrencies have taken the world by storm, with a plethora of industries adopting them and jumping onto the crypto craze. The advantages of using crypto in your business is massive, with the added factor of attracting new clients of the digital age who use crypto as their go-to currency.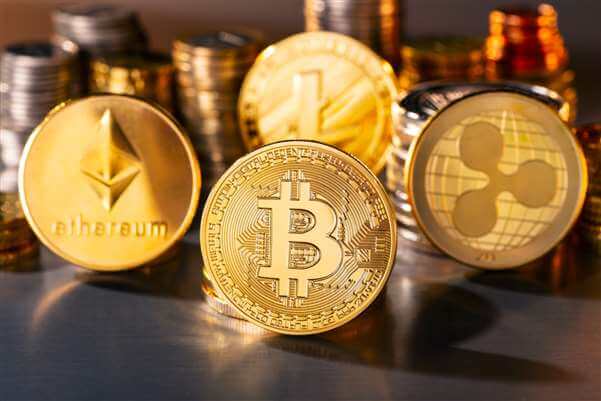 Online Casinos
The online casino world has adopted crypto as an alternative option for its bettors to traditional payments. This attracted a large new crowd to online betting, allowing bettors to start finding a bitcoin sportsbook a much easier and quicker process.
Having blockchain technology in online casinos allowed a new level of fairness and transparency that bettors highly appreciated. This was also a big factor that played into the big preference from physical casinos to online casinos. This new technology helped these casinos upgrade into sophisticated platforms with a plethora of benefits and games for bettors.
Social Platforms
Nowadays, having a social media presence is a normality, and that's why it was inevitable that this industry would too be infiltrated by the crypto craze. Certain social platforms began to adopt crypto currency monetization, along with giving people the option to use crypto on the site itself as a form of payment and for other uses.
With new platforms arising such as the Metaverse, it is only a matter of time before this industry fully immerses itself into the crypto world, joining the path to the future of the digital age.
Hospitality Sector
During the pandemic, a number of businesses within the hospitality sector issued a public statement saying that they would begin to accept cryptocurrencies. This was due to wanting to keep business running but also wanting to remain safe by removing as much contact with clients as possible, including the transfer of fiat money.
The businesses that decided to take this route benefited, along with having their clients benefit, therefore it soon stuck even after the pandemic was over. It is a matter of time until the entire hospitality sector hops onto the crypto train, due to the increasing popularity of crypto throughout the rest of the world.
Retail Market
It has been found that 70.4% of crypto-consumers prefer to make their purchases through digital currency, from a study by CryptoRefills Lab. A lot of consumers prefer the advantages this brings, the anonymity, and the overall efficiency.
Having a crypto system in place allows consumers to have enough benefits to gain enough confidence to prefer this method over traditional methods.
Real Estate
Most might think that the real estate industry would not be affected by the crypto world, however they are also becoming infiltrated by the crypto craze. The extensive paperwork that comes with buying or renting a house is long and tiresome, which is why tokenization will solve a lot of these problems.
This will allow all parties to benefit, with smart contracts being put into place to be able to both save time, and also make the entire process efficient and easier.
Banking
Banking is known to be all about traditional payment methods recognized globally, but crypto flipped this on its head. A lot of banks around the globe have started to accept crypto such as Bitcoin and other altcoins, allowing people to have risk-free banking activity and a more efficient process.
The ledger of the crypto technology ensures that the transaction is safe and secure. They also entail cheaper banking costs which make it more attractive for customers with speedier transactions. This has become a higher demand, which is why the banking industry will move into the crypto world fully in the near future.
Digital Advertising
The digital advertising industry moving into the crypto world means cashless payments, enhanced data security, and a higher level of confidence with their prospective customers. Blockchain technology allows the middle man between the ad and the consumer to be relieved of its duty, improving transaction efficiency and reducing risk of fraud.
As the distribution of content is usually handled by data analytics, which allows ads to be on time, relevant, and have a good investment return. Digital advertising with crypto makes the whole marketing more effective, and allows more control, with a higher level of transparency for all parties.
Healthcare
The healthcare of individuals can be seriously impacted by blockchain technology by improving the quality, and the efficiency of medical transactions. Similar to real estate, crypto can make an efficient, paperless transaction process for all parties, helping the healthcare industry store important documents and data that have been piling up over the years.
Education
The education industry is vast and a very significant part of society. A few educational institutes have already started to efficiently adopt cryptocurrency methods as a means of transaction for tuition, making it easier for some families to pay without a problem.
Those studying online also have opportunities to receive crypto benefits such as tokens as prizes when they achieve a particular level of education or when they complete specific assignments. Blockchain technology is also being introduced in higher education, such as record keeping of extensive data and important documents, similar to the healthcare system.
Stock Brokers
Back in 2013 stock brokers publicly supported blockchain, making crypto easier to infiltrate this industry along with many other industries. Nowadays, certain exchanges deal solely with cryptocurrencies. This has allowed people to be more attracted to making use of the stock broker industry with trust and confidence.
Advantages of these industries using crypto
Now that we have discussed the implementation of these industries using blockchain technology, we can also begin to discuss the advantages they will acquire once adopting crypto.
The first big advantage is gaining trust from the consumer, and also between businesses and industries themselves. Facts have shown that crypto uses a system that allows transparency to be available to both the industry and the consumers.
It also decentralizes the structure, improves security and privacy, reduces extra costs, adds speed to the process, adds visibility and traceability, immutability, individual control of data, tokenization, and innovation.