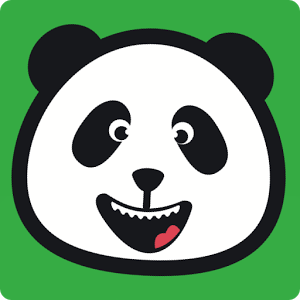 Today we are reviewing one of the new app in the Google PlayStore named Panda Assistant. Basically it is a smart tool which gives easy access to various android phone features or installed apps in easy and effective manner. Let us have a detailed review of one using Moto G3 running Marshmallow 6.0.
Panda Assistant android app detailed review
It is an all in one app consisting various functions like shortcuts, small and interesting games. There are many functions in android application let us point few of them:
1) One Tap Access to Recent Apps: Now easily and quickly access your favorite ones without searching in long list of applications from the menu drawer or you can access all the app for more idea have a look below.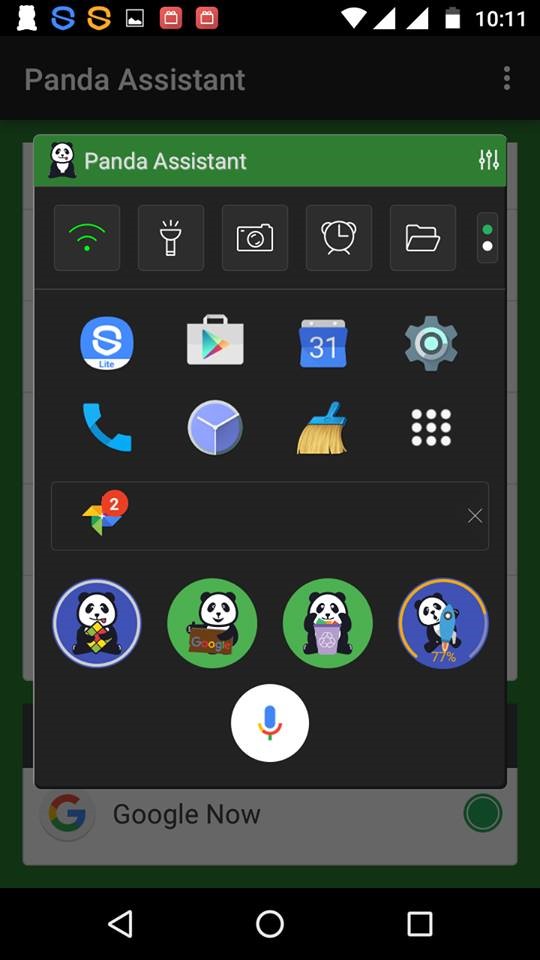 2) Handy Message Center: Now get all the notifications from different social networks in one place in effective and user friendly manner that is easy to access and understand.
3) Voice Assistant: It supports different voice assistant services like Google Now, Cortana, Assistant. AI, Dragon Mobile Assistant and Jarvis etc.
4) App Manager: It helps in managing different applications like with the help of it you can easily backup or uninstall any application which you want. You can see size memory size of each installed app.
5) Speed Up: This function helps in boosting up with phone speed by killing of an unused ones consuming lot of memory space.
6) Games: Some small yet interesting games are available too to entertain you.
Exploring Panda Assistant
Now let us explore more about it, let us check out its features and its user Interface. Below are some screenshots taken while using it have a look:
1) Starting it for the very first time we have to grant some permission like access notification etc as shown below
2) Initially we have to make some basic settings like Panda's size on screen, Tools and Settings, Message and Notification and Voice and Action.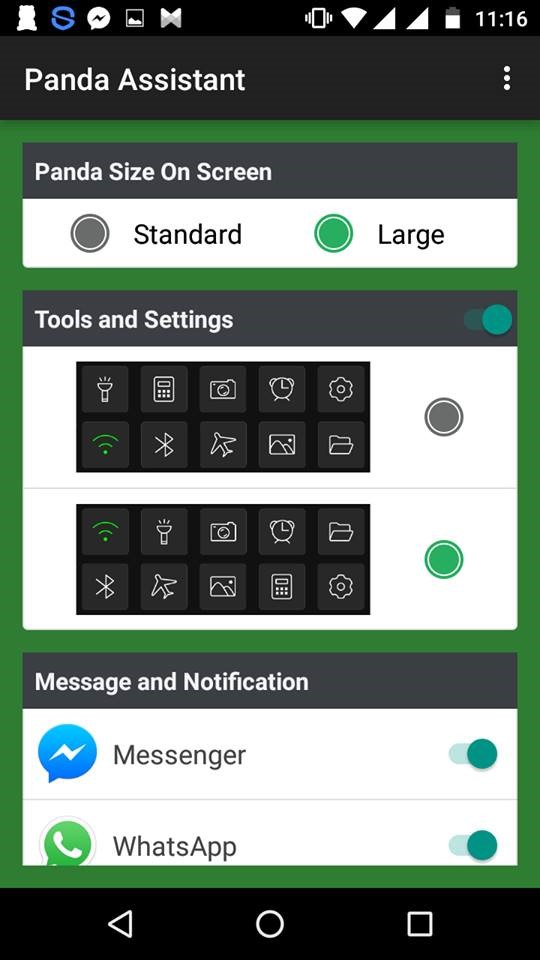 3) After that we will get something like this as shown below one thing we should notice that it is the home screen of the app.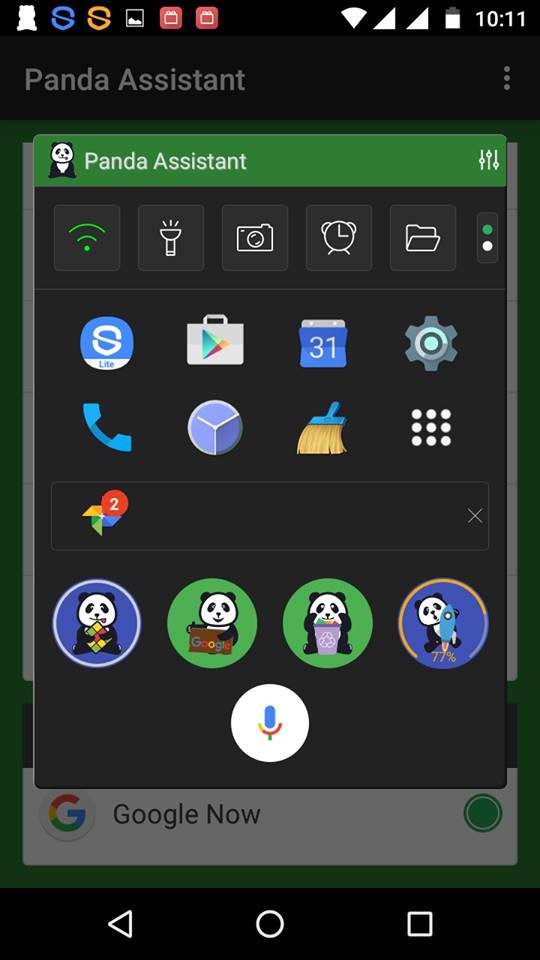 4) Now select your favorite or recently used app from there or access quick setting or even you can play games.
5) After it is installed, you will get toolbar and an easy launcher as shown. Now you can easily access some setting without going through the home screen like application manager or phone boost etc.
Final Words
So let us tell you some pros and cons of this one which we notice while using the application for several days and which we want to share with you guys. So have a look
Pros
Because of some different features like games, app manager etc, it is ahead of its competitors below are some plus points which we would like to share with you
• You are getting many features in just 4-5 MBs of space.
• The Speed of the device is not at all affected after installing this one, which is really awesome, because applications of same type always affect the speed of the device by consuming lots of RAM memory.
• Easy to launch it with some cool and shortcuts like launcher with panda or by toolbar.
• User friendly and attractive interface.
• Some features like games or application manager are making it different from its competitors available in the market.
Cons
Nothing is perfect in this world with pros there are also some cons associated with it which we like to share with you guys:
• A quick access to music will be good.
• The theme should have more than one color.
So if you want to enjoy or improve your mobile using experience, then Panda Assistant is highly recommended for you, just download it once save lots of time which you spend on searching of apps or settings. Now there is no need to download a separate speed booster app just download it and speed up your phone in one click. So what are you waiting for just download Panda Assistant and it will not take much space on your memory. Please do share your thoughts with us through like share and comments.