Twitch has become the most popular platform on the web for video streaming content. Your potential audience is vast, but so is the competition. Simply put, you have to improve your Twitch stream and stand out from the crowd to build an audience.
Many successful streamers use apps like Twitter, Instagram, and Snapchat to update their fans and connect with them more personally.
Social media can expose you to potential new followers, but other ways to improve your stream are also available.
Here are four simple ways that can help you to significantly improve your twitch stream!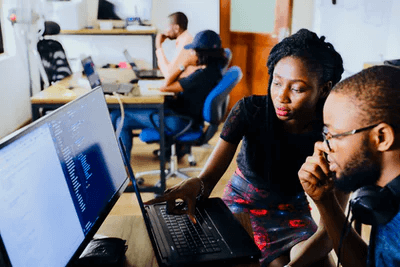 1# Add Emoticons
Emotes are specially designed emoticons that are unique to individual Twitch channels and available to all subscribers. Emoticons have always been a form of fun interaction between people and making new friendships quickly.
Today, you can make your emoticons and add them to your twitch streams, which will instantly make them look more advanced!
If you don't have the graphic skills or the money to pay a professional, don't worry, there are alternative tools to create your emoticons.
One great tool that has helped many streamers improve their Twitch Stream is Twitch emote maker.
In Twitch Emotes Maker, you can customize an emotion according to your preferences. You can choose from several emotion styles such as Avatar, Cartoon, or Chibi.
First, you get the primary emotion, and you can select a gender, skin tone, facial features, clothes, and many other accessories. You can adjust anything you want without having the skill of a single graphic!
2# Use Badges
Subscriber badges are unique icons that appear along with the subscriber's name within the corresponding chat channel. The default badges are stars, but streamers can customize if they choose to.
Twitch offers you a basic set of badges, but you can also create custom badges and enhance your streams with a dose of creativity, whether you are in partner or affiliate status.
Streamers can also add custom badges that change depending on how many months the viewer has been subscribed to reward loyalty and encourage more viewers to subscribe.
Badges have a particular meaning for your viewers and make them feel more entertained. Over time they can improve your twitch streams and attract more followers to your channel!
3# Improve Graphic Layout
Spending time and effort designing a quality graphic layout for your stream will attract more viewers to Twitch search results and communicate dedication and professionalism to those viewers.
A good look should include a webcam in the upper left or right corner, a chat box for those watching the full screen, and your social media typed into lists or rotating slides.
Adding unique widgets showing the latest followers and hosts will also encourage viewer performance.
Various free options such as TipeeeStream offer simple web platforms for creating Twitch schedules, special alerts, and widgets.
Add a remarkable scene transition between scenes to keep things interesting and show some branding. It would help if you were constantly keeping an eye on your stream info while streaming. Nobody likes a stream that is dropping frames constantly.
4# Interact With Your Viewers
Start your streams with a countdown or a specific scene that indicates your stream is about to start to gather your viewers in anticipation. Set your Twitch chat to a pause scene between gameplay. People have fun seeing their names on the screen of their favorite streamer!
Ask your trusted viewers whether they would like to become your moderators. It would help you to maintain the chat as you prefer as well as help in common questions responding.
Set up a chatbot that does some auto-moderation for you and promotes your social media on a timed message.
Another great tool is to add alerts for your audience and donations to encourage your viewers to interact.
Try to eliminate keyboard and background noise as much as possible, so your followers would feel more comfortable interacting with you.
Conclusion
Twitch is a fantastic platform for live streaming which offers countless options for improving your streams; it is all up to you!
You can make money as a live streamer on Twitch, but before making money, you must work on improving your Twitch streams and getting as many followers as possible.
Simply, by taking your streams to the next level, you will gather larger communities. It would be best to give your fans quality streams, and they will reward you with donations and subscriptions.
Many streamers choose to reward back their subscribers with no ad-free viewing experience, which removes all pre and post-roll video ads from their stream.
But that's just one out of a hundred ideas on how to improve your twitch stream. We encourage you to read the tips listed in this article and get to work!