With online 3D printing you can use a lot of different materials. This is also the case with custom CNC machining, although you will probably have different options for each technology. However, in this article you will learn more about several material types that can be used to 3D print an object and not custom CNC machining. Furthermore, several specific materials will be shortly introduced.
Plastics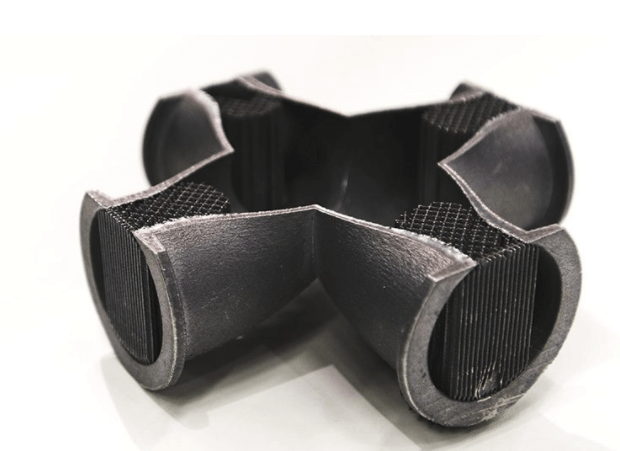 Plastic types are used a lot to 3D print. This mostly counts for the lighter materials that often have a broad range of physical characteristics. Plastics can be used for prototypes, but you could also create specific products with these materials. Thermoplastics are the most suitable for this, if the item's look does not necessarily matter you could use thermoharders. Below you can find several options, but there are obviously even more plastics that you could use to 3D print your model.
PETG: PETG is a Glycol Modified version of Polyethylene Terephthalate, which is mostly known as PET. This material is often used to produce water bottles, although it can have other applications. PETG is popular since it can easily be 3D printed. On top of that is it water resistant, while the surface is smooth. PETG is also relatively cheap.
PLA: PLA is a type of plastic that is used a lot to 3D print. This material is extremely popular because it is often very cheap. Furthermore, it can be used to create fine and sharp details, so creating a functional product is possible with PLA.
Metals
Three dimensional objects that need hardness, strength, or thermal resistance are often made of metal, although this is not always necessary. The topological optimization is needed if you are going to 3D print a metal item. This will maximize the created object's performance, while the high costs will be limited as much as possible. You can use different metal materials to 3D print, like these two examples.
Aluminium: Aluminium is known for its good weight and strength ratio. Besides that, it also has a high electrical and thermal conductivity. On the other hand, aluminium has a low density. Furthermore, it has a natural resistance to the weather.
Stainless steel: Stainless steel is a metal alloy that is very flexible, while the resistance to corrosion and wear is also extremely high. On top of that, stainless steel products can be easily edited after they have been printed.