Today, many websites and businesses ask their consumers to provide some sort of verification from their end before signing in to their services or logging in to their websites. These services could include discussion forums, shopping sites, social media, email accounts, blogs, gaming services, e-letters, etc. This verification could be as simple as providing a captcha or proving you are not a robot, or it could be signing in using your email address or mobile number through a verification code.
These websites expect their consumers to enter their personal information like a mobile number, name, zip code, or address for security purposes. Phone or mobile verification is one of the legitimate forms of verification. To identify if the user is an actual person, the user receives a verification code on their provided phone number, which when entered, the user can easily proceed with the sign-in or the log-in.
But the thing is, not everyone is comfortable sharing their mobile number or hand in their phone number with a website or a business, which is understandable.
In such situations, the user can easily opt for online phone verification services from felixmerchant.
Some of the high-end and essential services require the user to pass the two-factor authentication to avail their services.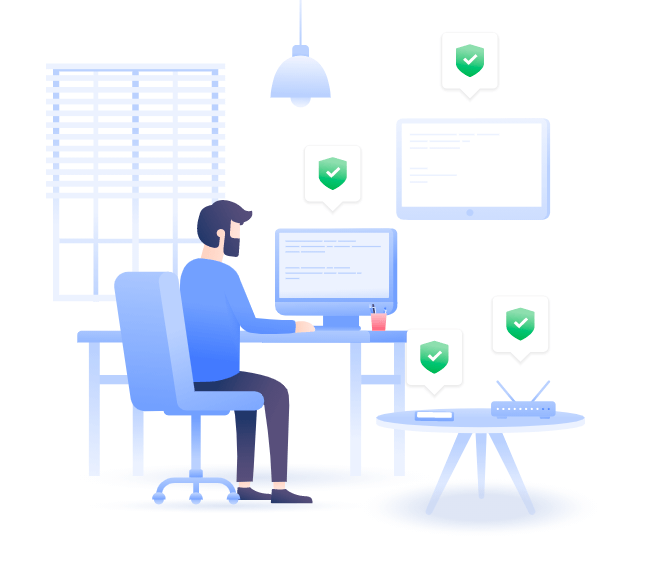 In such scenarios, it makes sense, and is wise to provide your actual or real phone number. But for other services that you feel are not so important or require just one-time verification, it is wise and preferable to use online phone verification or a temporary phone number that is not related or tied with your actual phone number.
There are many services online that offer such phone and SMS verification services.
Just like the user can avail and get a temporary email address for email verification or for the purpose of creating a new account on several different platforms; similarly, it is also possible to get a temporary phone number for phone or mobile verification while creating a new account on the websites.
The user must understand and always remember that it is not possible to bypass or skip the online phone verification process. Every user mandatorily needs to pass the verification in order to avail of the website's services. It is understandable if the user is not willing to provide their real phone number for such one-time verification, which is why online phone verification or receiving an SMS online is a wiser and safer option to go for.
Sim-based over VoIP phone number for SMS verification
Many major websites and organizations do not allow phone or SMS verification through a VoIP phone number for verification. This is why it is required for the user to go for a sim-based mobile verification service. But the problem is that almost around 99% of the services and companies offer VoIP phone numbers for verification, which makes it difficult to find an organization that offers a sim-based phone verification service.
VoIP phone numbers are used for some different purposes such as Google Voice, and not for receiving an SMS or verification codes from a third party. Whereas, sim-based phone numbers belong to carriers like Sprint, Airtel, Vodafone, T-Mobile, etc depending on the country of origin.
So if you are on the lookout for a temporary online mobile number, always go for a service that offers sim-based mobile numbers over VoIP mobile numbers. 
How can one receive SMS or text verification code online?
There are several companies and organizations that offer online phone verification services through which the user can receive an SMS or text verification code on the temporary mobile number.
Using a temporary phone number or receiving an SMS online without using a phone is easy.
The user simply needs to choose a sim-based 10-digit mobile number from the service that provides it.
Once chosen the online phone number, provide it to the website that demands it.
The user will receive a code via SMS on the temporary phone number.
Enter this code and continue with your navigation.
This way the user can receive text or SMS for verification code online without using a phone or mobile device.
Advantages of choosing online phone verification services
Online phone verification comes with and has several perks.
Using an online or temporary phone number, the user does not have to enter their real phone number ever again. This allows the user to protect their private and confidential data and safeguards their privacy. 
The anonymity of the temporary mobile number feels secure to use as if you provide your actual number to an unauthorized website and if it gets hacked, your mobile number and all the data associated with it gets hacked as well, which threatens your security.
The user can easily use websites and applications such as Twitter, tinder, discord, Gmail, Telegram, etc. using online code verification without compromising on privacy or the safety of your identity.
If you lose your mobile or do not have a sim card, there is no need to buy a new sim card just for the sake of verification. The user can choose a sim-based mobile number online to receive a verification code.
In unforeseen or unfortunate circumstances, if your account gets banned by the website or some third-party website, your mobile number will not be banned by the website and it'll be safe to use for that website's services.
And the user can anytime use the website again or log in using another temporary mobile number. That means the user can anytime unlock their account using such temporary online phone numbers.
These services are also beneficial when the user is traveling to some other country and cannot use their own mobile number in that country due to an unsupported carrier or data provider.
Conclusion
Thus, using a temp phone number is the wisest and safest way to sign in to a third-party website or to unlock your account without compromising the safety and privacy of your data.